Binnelanders Teasers for May 2021: Why does Maya hate At?
Binnelanders is a show that has been gracing the screens since 2005. You can trust the show's producers always to make the episodes awesome, this month not being an exception. Several secrets are revealed, and some of our favourite characters get the short end of the stick. Are you interested in getting the gist of what happens this May?

Binnelanders is a show that covers all the drama and chaos between doctors, nurses, and patients in the Binnelanders clinic. In this season, Shaun wants to remain in Pretoria, but his new strategy worries Karen. What leads Ilse and Okkie to ask for an expert's help? Get a glimpse in these Binnelanders teasers for May 2021.
Binnelanders teasers for May 2021
Gaby believes that Karen's uncomfortable situation is all because of Shaun, and she does not trust him. What exciting information does Conrad tell Steve and Hugo? What is the result of Louis bringing a homeless person to DOEPA? Read more in the Binnelanders teasers below.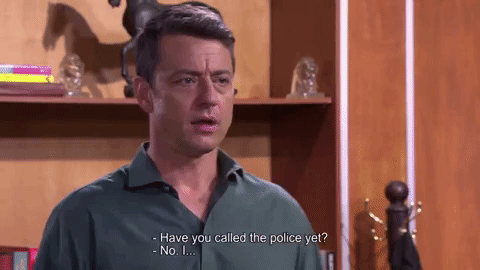 Monday, 3rd May 2021 - Episode 236/3779
Gaby ignores Karen as she talks, while Tracy is visibly uncomfortable and Maya insists on dropping her off at home. Shaun has cause to remain in Pretoria while Wimpie is engrossed in a discussion. Elsewhere, Danny's narrative stuns everybody in the ER.
Tuesday, 4th May 2021 - Episode 237/3780
Chanel is cautious about finding herself at the centre of conflict, while new information makes Delia push Conrad to go to the ER. Elsewhere, Gaby makes a comment about Shaun, and dialogue gives Okkie a unique viewpoint. The gossip of suicide and evidence do not measure up.
Wednesday, 5th May 2021 - Episode 238/3781
Louis is intrigued by Shaun's business ideas; at the same time, Chanel gives Wimpie the wrong impression. Naomi tells Ilse the truth, while the result of a diagnosis gone bad worries Maya and Tertius. Hugo comes across something scandalous, and Delia tries to be sympathetic.
Thursday, 6th May 2021 - Episode 239/3782
Karen is uneasy about Shaun's strategy, while Conrad is worried that he is getting unfair treatment. Meanwhile, Hugo confides in Tracy about his discovery, as Tertius does his best to turn a bad situation around. Rian ponders about what Delia is scheming as Gaby hears the other side of things.
Friday, 7th May 2021 - Episode 240/3783
Tracy is agitated because of something other than the gift. At the same time, Karen is infuriated by what is happening in the flat. Louis is almost sure that he has the answer to an issue as Conrad tries his hardest to stick to his resolve. Tertius' facts create doubts.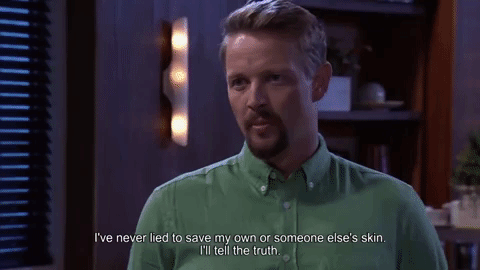 Monday, 10th May 2021 - Episode 241/3784
Tertius cautions Gaby as Wimpie is on a hostile path. Ilse is concerned about having public seminars for her book, and Conrad hangs a lot in the balance by asking Delia a question. Chanel is not ready to bring things out into the open as Karen makes a choice regarding Shaun.
Tuesday, 11th May 2021 - Episode 242/3785
Okkie and Ilse conclude that they will need expert help; meanwhile, 'cheap' flights result in significant problems. Tracy's pig-headedness causes worry.
Wednesday, 12th May 2021 - Episode 243/3786
Danny is ecstatic about his new hobby while Wimpie searches for Tertius for counsel about a reporter. Julia is stunned after a house call; at the same time, someone is caught red-handed, while Delia has to find a way to hinder the chivalrous man.
Thursday, 13th May 2021 - Episode 244/3787
As tension builds, Ilse shocks Okkie by already having made a choice. Elsewhere, several people ask Delia how she feels about what is happening, and out of the blue, Sandra reaches out. There is a conflict because of some jewellery, while supper at the Koster household is very agonizing.
Friday, 14th May 2021 - Episode 245/3788
Chanel reaches out to an old friend as Conrad and Tracy are in disagreement. Meanwhile, Tertius counsels Gaby as Delia's doubts resurface, and not just because of her talk with Tracy. A massive brawl follows.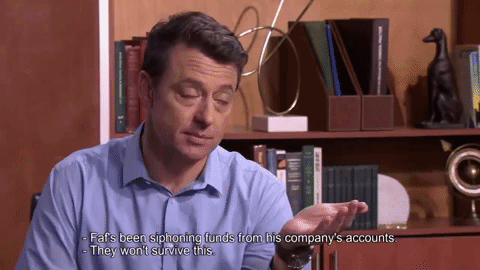 Monday, 17th May 2021 - Episode 246/3789
Shaun confides more than just his ideas with Karen. Elsewhere, the execution of a scheme will need some help, and Julia has wise words for Conrad about Tracy. Delia reveals her biggest fears to Rian while Chanel gets a parcel from Cape Town.
Tuesday, 18th May 2021 - Episode 247/3790
Naomi has a quick fix for Chanel's issue; at the same time, Gaby holds Shaun responsible for Karen's uncomfortable experience, and she distrusts him. Conrad's heart is broken after Delia's choice. Meanwhile, Julia captivates Tracy.
Wednesday, 19th May 2021 - Episode 248/3791
A reasonable excuse is making someone very angry; at the same time, Annelize gets some information that Tracy is not meant to know. Gaby shocks Tertius with what she unearthed at the same time Tracy is caught unaware.
Thursday, 20th May 2021 - Episode 249/3792
Okkie tells Danny about a brilliant idea; meanwhile, Karen writes a resentful ultimatum. Maya's irritation with At is palpable and made worse by a revelation. Louis gives his assistance to Danny, but things may just turn sour.
Friday, 21st May 2021 - Episode 250/3793
Conrad reveals some thrilling information to Steve and Hugo; at the same time, At talks candidly in Maya's presence. Elsewhere, Louis needs Naomi's support to help Danny as Annelize does her best to make things easy for Steve and Elana. Tracy tells Conrad about her concerns about Maya, despite them having issues of their own.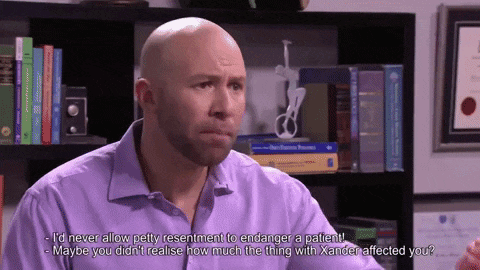 Monday, 24th May 2021 - Episode 251/3794
Elana prepares herself for a confrontation with her brother, as At makes it clear that he will ruin Faf's plans. Tracy requests for Julia's secrecy while Hugo reprimands Steve. Tracy gets a new perspective on a man, and Faf proves to be a menace in her relationship with Maya.
Tuesday, 25th May 2021 - Episode 252/3795
Danny acts weirdly, as Elana is concerned about Ruan and the PC. Conrad unearths more than one disturbing thing, as Steve wants to speak to Vicky regarding her concert. Maya and Faf have another row, and it becomes more certain that secrets are always revealed at Binneland Clinic.
Wednesday, 26th May 2021 - Episode 253/3796
Olivia's emotional response changes Conrad's perspective; meanwhile, At desires to be just as prepared as his medics are. Tertius is concerned that Maya may be more aware of Tracy's monetary situation as Maya's fix for her problems begins paying off. Naomi compels Danny to tell the truth, and Hugo assists Steve with an App.
Thursday, 27th May 2021 - Episode 254/3797
Annelize gives Conrad the latest information about the massive operation; at the same time, Ruan conceals something from Okkie on the PC. Elsewhere, Danny is keen to share with Chanel his new endeavour as Maya's mixed feelings for Faf may cause her to lose her temper. Conrad and Olivia face up to Tracy.
Friday, 28th May 2021 - Episode 255/3798
Lexi and Steve argue about Ruan as Annelize and Tertius are ill-prepared for what is coming next. Elsewhere, Danny attempts to persuade Naomi to help with his surprise, as Lexi requests for Louis' help in inquiring into a case. Tracy tries to make peace.
Monday, 31st May 2021 - Episode 256/3799
Vicky requests Ilse for a courtesy, as Louis comprehends what At did. Elsewhere, Lexi attempts to discipline Steve and Maya is stunned when she spots At and Tracy. Later, Louis brings a beggar to DOEPA as Faf ends up in the Emergency Room.
Tracy
From the teasers, Hugo tells her about what he has discovered; later, her stubbornness is a cause of worry. She requests Julia to be silent on a matter. Does Maya know more about Tracy's money situation than she should? What is she doing with At?
Conrad
Delia makes him go to the Emergency room, and he later receives unfair treatment. He tells Steve and Hugo some exciting news, and later Tracy confides in him about her concerns regarding Maya. He and Olivia confront Tracy.
What time is Binnelanders? You can watch the premiere Binnelanders episodes on kykNET on weekdays at 19h30. Watch the omnibus on Saturdays from 09h30. From the teasers above, do you think Maya will resolve her feelings for Faf? Engage us in the comments below.
READ ALSO: Skeem Saam Teasers for May 2021: DNA results wreak havoc in the Seakamala household
Briefly.co.za recently published the Skeem Saam teasers for May 2021. These episodes are full of drama and tension that you do not want to miss. DNA results regarding Kwaito's paternity threaten to tear the Seakamala family apart. Who is Kwaito's birth father? How will the shocking paternity revelation affect Kwaito?
Source: Briefly News