Begusarai Teasers for May 2021: Who will Poonam choose?
The Begusarai May teasers are fascinating. The show made a comeback on 10th April, and so far, it has proven to be one of the best rebroadcasts so far. Lakhan is adamant about his place in Poonam's life, but is she in love with him? Are you interested in the Begusarai Zee World teasers? Then, you are in the right place.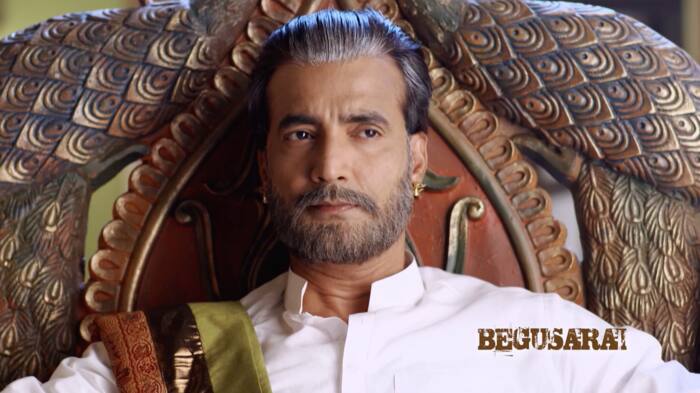 Manjeeta makes Lakhan humble, as Priyom sees somebody from his past. He will try and get in touch with her, but will this lead to something more? Lakhan will do anything to make sure he ends up with Poonam. These Begusarai teasers will have you at the edge of your seat.
Begusarai Teasers for May 2021
Bindiya makes plans against the Thakur family. Why are Mithilesh's children abducted? Why does Mithilesh end up pointing a gun at his head? Find out in the exciting teasers below.
Saturday, 1st May 2021 - Episode 13 - 14
Bindiya plans for a massive attack on the Thakur family, but she secludes Priyom and Mithilesh from the entire family before she can carry it out. Will Bindiya's plans work, or will Phulan and his family survive the attack?
Manjeeta slaps Lakhan back down as Poonam makes a choice to do something new to her. Bindiya keeps a close eye on Priyom after she eavesdrops on Phulan and his mom chatting about Priyom becoming the next leader of Begusarai.
Sunday, 2nd May 2021 - Episode 15 - 16
Bindiya places all of her attention on Poonam because she believes that Poonam coerced Priyom to become infatuated with her. She then lets a snake loose in the Thakur household.
Priyom spots somebody he knew from back in the day, and he is set on locating her. Bindiya confides in Ghungroo about her entire scheme. Priyom takes Poonam out of her safe place and convinces her to be more open.
Saturday, 8th May 2021 - Episode 17 - 18
Lakhan gets to the house and finds out that his mom is attempting to get him engaged. It becomes inevitable that the mystery lady who Priyom was trying very hard to find means more to him than initially expected.
Mithilesh meets up with Lakhan so that they can reach an understanding. Meanwhile, Poonam strikes Priyom in the face after spotting him holding Shravani. Najma confides in Poonam that her bond with Priyom has grown into love. Is Najma on the right track? Are Poonam and Priyam in love?
Sunday, 9th May 2021 - Episode 19 - 20
Priyom returns home from Patna; he is completely unaware of what his grandmother has in store for him. Lakhan makes it known that he and Priyom are no longer related. Bindiya begins her scheme to capture Priyom.
Lakhan makes a vow to put an end to his uncle and the entire Begusarai city. Meanwhile, Poonam counteracts Sayra Bano and asks Priyom if he has food. Lakhan sends a message to everyone intending to marry Poonam.
Saturday, 15th May 2021 - Episode 21 - 22
Priyom goes to see Lakhan; however, things do not go as planned. Phulan makes it certain to Lakhan that he has no chance of marrying Poonam after how he acted. Phulan makes a controversial choice that surprises everybody.
Priyom accepts Poonam's proposal, but is he sure that he is in love with her? Elsewhere, Phulan demands that Manjeeta places Lakhan under home arrest. Bindiya makes it her mission to let Lakhan loose.
Sunday, 16th May 2021 - Episode 23 - 24
Poonam stumbles across Priyom and Priya together. Meanwhile, Lakhan tries to take Poonam. Priya informs Poonam that Priyom is trying to turn his life around all because of her.
Plan and his cronies look for Lakhan, unaware that he is close to them. Priyom discovers that the letter Poonam read is not similar to the one he wrote. Priyom makes it certain that he is not interested in getting married to Poonam.
Saturday, 22nd May 2021 - Episode 25 - 26
Priyom pulls a fast one on Lakhan, and just when it seems like he is trapped, he is able to get away. Later, Lakhan gets help from Bindiya to abduct Mithilesh's children, and he threatens to murder them if Poonam is not his.
Phulan exchanges Poonam with another person, confident that he will fool Lakhan. At the same time, Lakhan sends the clothes of Pintu and Soni, which have bloodstains, home. Elsewhere, Priyom deals with things by playing mind games with Dolt.
Sunday, 23rd May 2021 - Episode 27 - 28
Daroga goes to Dolt, praying to discover Lakhan's hideaway, and with less than one hour remaining, will Priyom be able to locate and rescue the kids? Phulan begins to doubt that somebody is behind all of Lakhan's elaborate schemes.
Bindiya exploits Mithilesh's mind, resulting in him pointing a gun at his dad's head. Meanwhile, Poonam gets shut in her room. At the same time, Phulan requests that Bindiya gets out of Begusarai and not come back. Will Bindiya leave without dispute?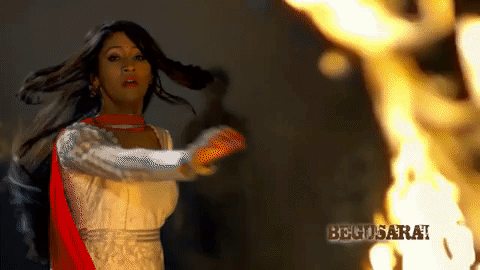 Saturday, 29th May 2021 - Episode 29 - 30
Priyom has indeed fallen for Poonam, while Lakhan set up a plot to run away from Begusarai with Poonam. Priyom learns about Lakhan's plot to get out of the city.
Lakhan goes with Poonam to a temple in the outskirts of Begusarai. Bhushan is able to locate Lakhan, but he talks to Priyom first. Priyom makes it his plan to get Poonam back, but is he too late?
Sunday, 30th May 2021 - Episode 31 - 32
Priyom admits to Poonam that he has strong feelings for her. Meanwhile, Lakhan cautions Poonam not to say Priyom's name ever again. Rekha does everything to mess up with Poonam, but Lakhan gets in the way.
Poonam finds it challenging to settle in her new life with Lakhan. He denies her the chance to perform a ritual at her folk's house. Later, Priyom learns about how poorly Lakhan is treating Poonam.
Lakhan
In the teasers above, he comes home to find that his mother is trying to get him married off; he later abducts Mithilesh's children so as to get Poonam to be with him. Priyom discovers his plan to get away with her; will he stop them in time?
Poonam
Priyom accepts her proposal, but she later finds him and Priyom together. She gets locked in her room, and Priyom eventually acknowledges his feelings for her. Who will she choose between him and Lakhan?
Watch Begusarai on Zee World every Saturday and Sunday at 05h00 and 06h00. From the Beguarai teasers above, do you think Lakhan and Poonam will end up together? Engage us in the comments below.
READ ALSO: Strange Love Teasers for May 2021: Latest episodes here
Briefly.co.za recently published the Strange Love teasers for May 2021. Astha genuinely loves Shlok and is happy to get married to him.
Shlok later reveals that he does not love her but only married her to seek revenge. How will she cope with this?
Source: Briefly.co.za