Cost of Love teasers for May 2021: Sheetal disinherits JD
Cost of Love teasers for May 2021 are out, and it looks like the oncoming episodes will be a bumpy ride. As the drama gets more intense, there is so much to learn from the show. If you had no idea about the show's plot, you might want to check out these snippets. You will fall in love with it!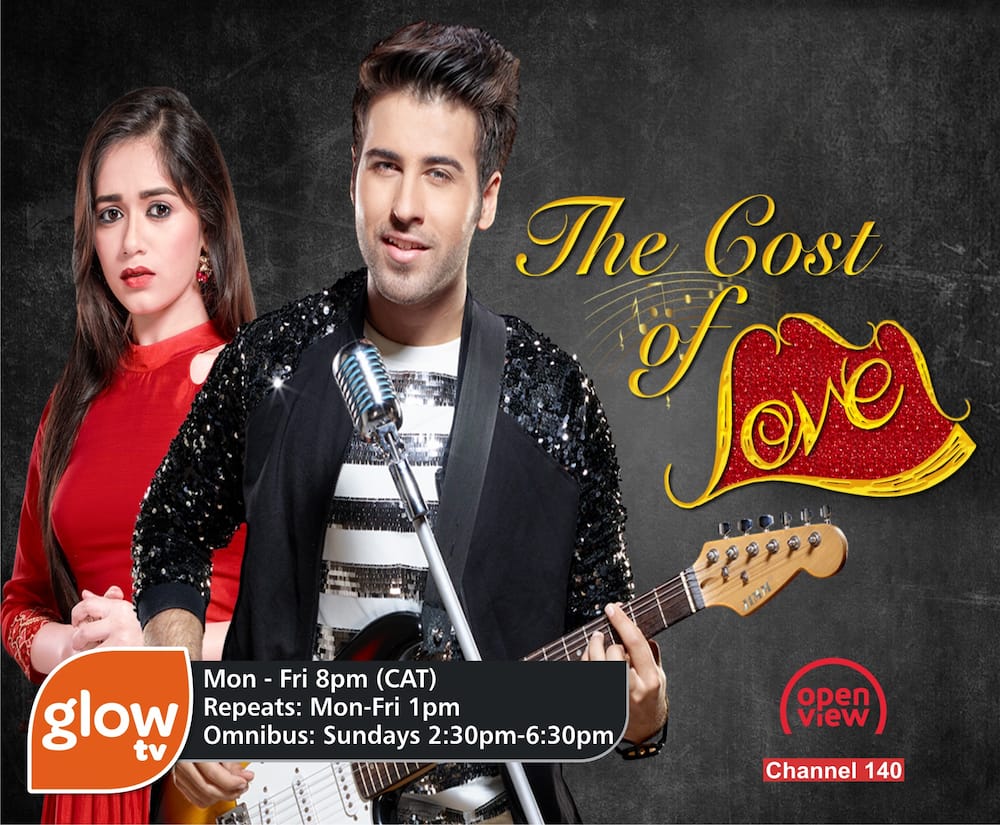 Cost of Love teasers for May 2021 enlightens viewers about the benefits of leading morally upright lives. The Cost of Love cast members who engage in heinous activities pay dearly in the end. Pankti's dream to become a successful musician is slowly fading away because of JD's evil deeds. She begins to reconsider the idea of venturing into music because she is tired of his attacks. The Cost of Love teasers for May 2021 provides snippets of what to anticipate.
Cost of Love May 2021 teasers
In the most recent Cost of Love episodes, JD is determined to accomplish his selfish gains. Apart from misleading Sheetal, he treats Pankti inhumanly and forces her to break up with the man she loves. Will he get away with his actions?
Monday, 3rd May 2021
Episode 107
Pankti tells her mother, Anita, that she considers her dead from the days she sold her to a brothel.
Episode 108
Someone informs Ahaan that another person is tracking his moves.
Tuesday, 4th May 2021
Episode 109
Ahaan is pleasantly surprised by Pankti's beautiful singing voice.
Episode 110
JD cuts Anita's wrist to make Pankti come to her rescue. He is so obsessed with Pankti.
Wednesday, 5th May 2021
Episode 111
Pankti learns that Anita attempted suicide. The doctor asks her to take care of Anita, and Anita pretends to be a caring mother.
Episode 112
Sheetal announces that she no longer supports Pankti and Ahaan's relationship.
Thursday, 6th May 2021
Episode 113
Ahaan persuades Pankti to participate in the Rising Star competition.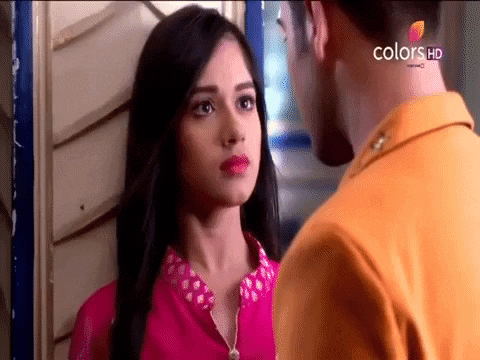 Episode 114
JD and Sheetal meet with their lawyer, and Sheetal officially opens up about the changes she made to her will. She plans to disinherit JD.
Friday, 7th May 2021
Episode 115
JD manages to convince Sheetal to transfer all her property to him. Later, he pushes her into a swimming pool and attempts to make her drown.
Episode 116
Sheetal manages to survive JD's attempt to murder her. She reaches out to Ahaan, who comes to her rescue.
Monday, 10th May 2021
Episode 117
Sheetal arrives home and slips into a coma. JD tortured her so much, and her deteriorating health his an advantage to him.
Episode 118
Aparna and Ahaan realise that JD is responsible for Sheeta's conditions; hence, they confront him.
Tuesday, 11th May 2021
Episode 119
Ahaan's support towards Pankti helps her make it to the Rising Star auditions. However, JD tips the judges to mistreat her.
Episode 120
The audience and judges love Pankti's performance. All the judges vouch for her except JD.
Wednesday, 12th May 2021
Episode 121
Ahaan fights Vikram for badmouthing Pankti. Soon after the fight, a nurse updates them about Sheetal's health.
Episode 122
Pankti and Ahaan discover Ranvijay's plan to blow Suraj's cover while in the Azadganj mansion. They visited the house for Holi celebrations.
Thursday, 13th May 2021
Episode 123
Poorva and Anita plan a surprise party for Pankti after winning the singing contest. JD unexpectedly shows up, forces Pankti into a room and ties her to a chair. He commands Anita to stay outside.
Episode 124
Anita alerts Ahaan to rescue Pankti from JD's torture. The enraged Ahaan break down the door to JD's room to save her.
Friday, 14th May 2021
Episode 125
Ahaan and Pankti agree to record their first single to celebrate their breakthrough, but things do not go as planned.
Episode 126
JD humiliates Pankti by signing a contract with the music company that hired her. Ahaan refuses to be intimidated by JD's actions and keeps supporting Pankti.
Monday, 17th May 2021 (1 Hour)
Episode 127
JD invites Pankti to a music video launch event hosted by the same music company she works for. She declines the invitation even when Ahaan advises her otherwise.
Tuesday, 18th May 2021
Episode 128
Manav introduces Pankti to the Dhanrajgir family. They persuade her to attend the party, and she gives in on the condition that Ahaan stays by her side. The duo arrives at the party's venue, unaware of Vikram and Richa's plan to publicly humiliate Pankti.
Episode 129
Pankti struggles to believe why her best friend set a trap for her. Richa prevents a fight from breaking out between Ahaan and Vikram when Ahaan demands to know who swopped the DVD.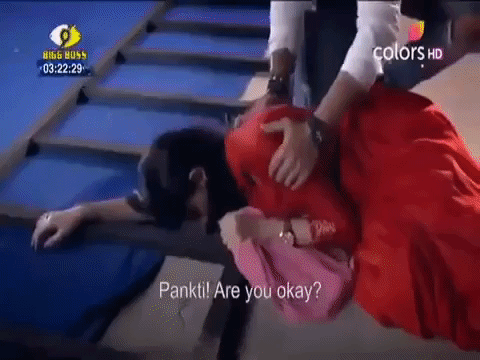 Wednesday, 19th May 2021
Episode 130
Pankti learns that JD removed her from the film. He mocks Pankti by inviting her to celebrate his victory. She storms into his office in rage and hits him with a rock.
Episode 131
Pankti finds a water bottle inside the car and notices it is similar to what Ahaan bought by the roadside, unaware it was drugged. She realises that it was intended for her.
Thursday, 20th May 2021
Episode 132
Anita and Pankti arrive home and find there have been intruders. All their jewellery and money have been stolen.
Episode 133 (Part 1)
JD spills to Pankti and Anita that he robbed their house.
Friday, 21st May 2021
Episode 133 (Part 2)
JD lets Pankti know that he is willing to pay her to get back with him. He cautions her not to go against him since he can destroy Ahaan.
Episode 134
Just as the Dhanrajgir family is about to celebrate Navratri, the nurse discloses that Sheetal has regained consciousness. Will JD's crimes finally be out in the light?
Monday, 24th May 2021
Episode 135
Ahaan saves Sheetal from falling down the stairs.
Episode 136
Pankti finds notes inside Anita's bag that shows she took money from JD. She starts to question that Anita had something to do with Sheetal's condition.
Tuesday, 25th May 2021
Episode 137
Pankti is informed that her mother is in jail and that she needs to bail her out. She decides to keep this from Ahaan and instead try and raise the money by herself.
Episode 138
In a bid to bail her mother out from jail, Pankti acquires a job as a singer at a restaurant. After she performs, a man forces himself on her! What will Pankti do?
Wednesday, 26th May 2021
Episode 139
Pankti fails to raise enough bail money. JD bails out Anita and demands Pankti to return to him as payment.
Episode 140
Anita requests Aparna to prepare Ahaan and Pankti's wedding. Is this JD's sly plan?
Thursday, 27th May 2021
Episode 141
Pankti realises she is alone with JD upon arriving at the Dhanrajgir mansion. He brags about how her greedy mother sold her to him once again.
Episode 142
Ahaan informs everyone about his wedding date. How will JD stop the wedding?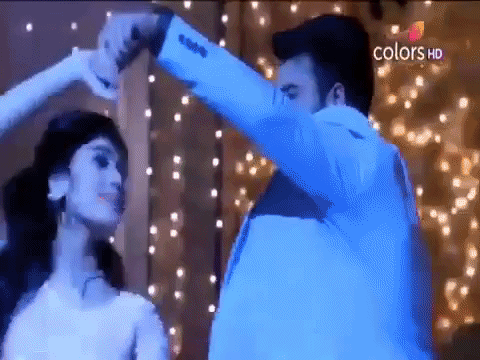 Friday, 28th May 2021
Episode 143
Poorva decides to earn a living legally; hence she starts working as a waitress.
Episode 144
Pankti is torn between telling Ahaan everything and keeping it to herself. She has little memory of what happened to her at JD's house.
Monday, 31st May 2021
Episode 145
A concert manager calls Ahaan to request him to perform at the Royal Auditorium. He states that he will also be present at the venue. Ahaan notices that the voice sounds familiar.
Episode 146
Pankti returns to her dressing room to change her tune sheet. She finds a mannequin draped with pictures and an audio message from JD in the dressing room.
JD
Sheetal plans to disinherit JD; therefore, he comes up with a plan to steal her wealth. Anita sells his daughter, Pankti, to him once again. The crimes he has committed come to the limelight after he robs Anita and Pankti's house.
Pankti
Pankti endures rejection when Sheetal objects to her upcoming marriage to Ahaan. Ahaan supports her music career and helps her to grow in it. However, JD attempts to ruin it to keep her under his control. JD will not let her go even when her wedding with Ahaan is around the corner. He leaves a frightening message for her in her dressing room.
Cost of Love teasers for May 2021 are a rollercoaster of events. If you wish to find out whether Sheetal will sue JD for his evil deeds, tune in to Glow TV from Mondays to Fridays at 20h00.
READ ALSO: Die Sentrum Teasers for May 2021: What is the new show about?
Briefly.co.za published exciting details about Die Sentrum teasers for May 2021. You should check the highlights of the new show.
Die Sentrum teasers provide snippets of Darren's woes when Pam changes her mind about their relationship. He gets so stressed about being barred from seeing his son that it affects his concentration at work.
Source: Briefly News