New! Love or Poison? Teasers for April 2021: GlowTV's greatest supernatural drama
GlowTV brings you another thrilling supernatural drama that promises to offer incomparable Indian entertainment. Love or Poison? premiered on 15th April 2021 after the end of Complicated Love. Below are Love or Poison? teasers for the premiere episodes.
Love or Poison? on GlowTV is a supernatural series that follows the life of Sitara, a poisoned girl (Vishkanya). She grows up unaware of her true identity and is later torn between good and evil after finding out the truth regarding her birth mother.
Love or Poison? teasers April 2021
Love or Poison? April episodes introduce viewers into the life of a troubled Sitara whose only fault is to be the daughter of a powerful Vishkanya. How will she navigate through the challenges? Here are the teasers for the premiere episodes.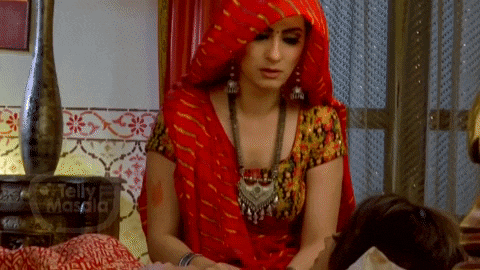 Thursday, 15th April 2021 (Episode 1 and Episode 2 part 1)
Sitara and her father live a humble life, unaware of the sinister forces (Vishkanyas) that threaten to break free of their ancient chains.
The disappearance of Sitara's friend Chanda worries her, and she goes to the royal palace to look for her.
Friday, 16th April 2021 (Episode 2 part 2 and Episode 3)
Ancient beliefs reveal that the Visha Kanya were young ladies that served as assassins in Ancient India. They were fed poison since they were toddlers until they became immune to it, and their body fluids turned poisonous.
Sitara sets free a powerful Vishkanya called Vrinda upon getting into the palace. The Vishkanya swears to seek revenge against her captors.
Monday, 19th April 2021 (Episodes 4 and 5)
Kuldeep is worried by the awakening of Vrinda. He forbids his daughter from returning to the palace to evade Vrinda's wrath.
Sitara ignores her father's warning and returns to the palace. She goes deeper and discovers a secret door behind which the Vishkanyas are chained.
Tuesday, 20th April 2021 (Episodes 6 and 7)
Sitara finds herself deeper into the palace where Vishkanya Vrinda lies. Will she unearth the dark secrets hidden there?
Viraj makes up his mind to tie the knot with Netra, an event that marks a new chapter for the Singh household. He is unaware that Netra's family has plans to take over the family property.
Wednesday, 21st April 2021 (Episodes 8 and 9)
Netra and Viraj are about to hold their wedding ceremony. Their families are happy and unaware of the trouble that is brewing after the Vishkanyas manage to open the door that kept them from exploring the world.
Vrinda is free at last, but her freedom is threatened by Rajguru, who will not stop until he ensures that she is locked up again.
Thursday, 22nd April 2021 (Episodes 10 and 11)
The Vishkanyas plan to use Sitara as their ticket to freedom by controlling her body and mind.
Rajguru manages to break the spell that is set on Sitara and keeps the Vishkanyas in captivity.
Friday, 23rd April 2021 (Episodes 12 and 13)
Vrinda feels that there is something familiar regarding Sitara and decides to unearth the truth about her.
Rajguru is increasingly doubtful of Sitara and plans to search for the truth.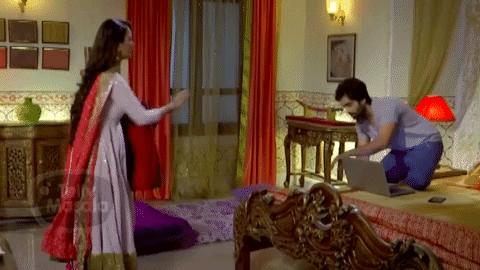 Monday, 26th April 2021 (Episodes 14 and 15)
The villagers are blinded by fear, and they attempt to bury Sitara alive after thinking she is a Vishkanya.
Viraj and Sitara reach just in time to rescue Chanda, and the villagers fear that she has transformed into a Vishkanya.
Tuesday, 27th April 2021 (Episodes 16 and 17)
Vrinda manages to read Sitara's palm using her supernatural powers. She is shocked to find out that she is Sitara's mother.
Rajguru makes a public announcement that forbids Sitara from attending Viraj and Netra's marriage ceremony after learning about her real identity.
Wednesday, 28th April 2021 (Episodes 18 and 19)
Despite being forbidden from attending the marriage celebrations, Sitara leaves people impressed after rescuing Raja Ratan from a falling pillar.
Two masked individuals attack Sitara, but Viraj reaches there in time to rescue her.
Thursday, 29th April 2021 (Episodes 20 and 21)
Rajguru unsuccessfully tries to kill Sitara but has other plans to ensure that she is trapped.
Rajguru fears that Sitara is the key to the freedom of the Vishkanyas and asks his servants to bury her alive. After failing to see her, the Singh family starts searching for her whereabouts.
Friday, 30th April 2021 (Episodes 22 and 23)
The Vishkanyas plan to rescue Sitara by combining their powers to destroy the ground and create a route. Will they reach her before it is too late?
Rajguru asks Kuldeep to let Sitara become the Royal Family's protector against the Vishkanyas.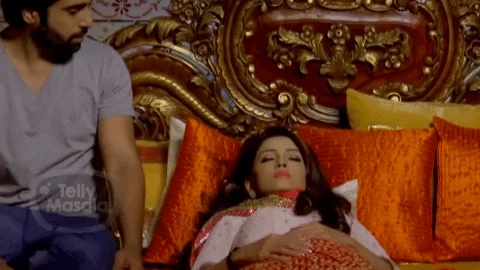 What happens to Love or Poison? characters?
Once you start watching Love or Poison? on Glow TV, you will be eager to know what happens next. The supernatural thriller is carefully written, and the drama is brought to life by a talented cast. Here is a summarized account of what happens to some of the characters in Love or Poison? premiere episodes.
Sitara
She ventures into the palace to look for her friend Chanda, unaware that her presence has awakened Vrinda, a powerful Vishkanya. The Vishkanyas later plan to take control of her body and mind to gain freedom into the world.
Vrinda
She is a powerful Vishkanya who is determined to break free from bondage to seek revenge against her captors. She later senses something familiar about Sitara and finds out that she is her daughter. Is SItara the perfect opportunity she had been waiting for to gain her freedom?
The above Love or Poison? teasers for April 2021 introduce you to Bollywood's greatest supernatural thriller. How will Sitara's judgment of good and evil be affected after she learns about her true identity? The new show airs on GlowTV every Monday to Friday at 7.00 p.m. and 7.30 p.m.
READ ALSO: Skeem Saam Teasers for May 2021: DNA results wreak havoc in the Seakamala household
Briefly.co.za recently highlighted what is coming up in the May episodes of SABC1's Skeem Saam. DNA results regarding Kwaito's paternity threaten to tear the Seakamala family apart.
Who is Kwaito's birth father? How will MaNtuli hold the family together? Discover more details from Skeem Saam teasers.
Source: Briefly News