uBettina Wethu Teasers for May 2021: Will Betty fix her woes?
uBettina Wethu teasers for May 2021 are out, and the new soap opera might be the one show you have been waiting for. It features some of the most talented native faces, and its setting is in South Africa. Apart from its catchy plot, it has hints of the country's local dialect, one more reason to feel home while watching it. If you have not been hooked to it, you need to catch up by going through these teasers.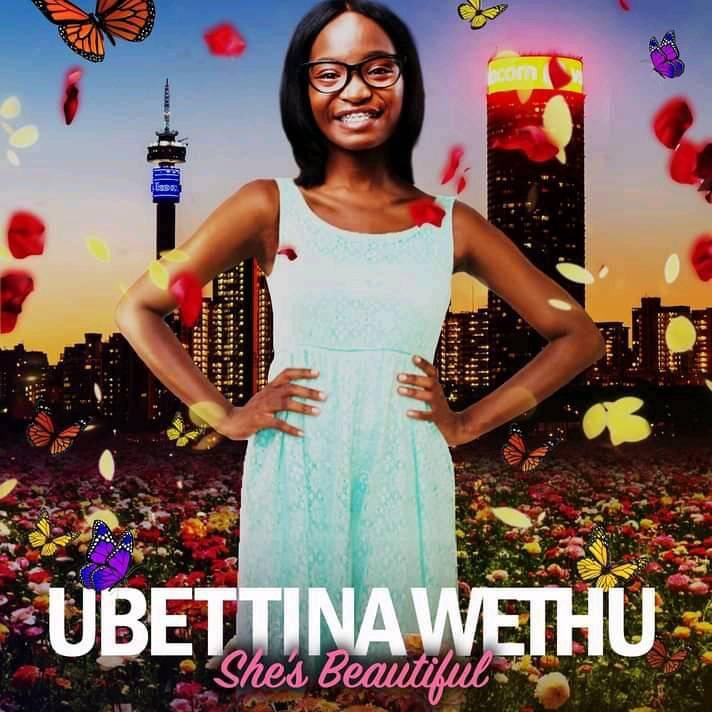 uBettina Wethu storyline features uBettina, an ambitious young lady who gets into the marketing world, endowed enough to make a killing. Despite her expectations, she comes face to face with the filth in the industry and what it takes to win a brand. Apart from her challenges at work, she meets a man who falls in love with her. uBettina Wethu teasers for May 2021 highlight her struggle to find a delicate balance between growing her career and winning her relationship.
uBettina Wethu May 2021 teasers
The most recent uBettina Wethu episodes highlighted Betty's attempts to stand out in the branding industry. Despite the challenges she faced, her determination to make it seemed to carry her through. On the other hand, Dingaan seemed to be going through a rollercoaster of experiences at his workplace. How will the plot unfold?
Episode 13 - Monday, 3rd of May 2021
Dingaan's attempts to salvage the situation make things worse, and Betty secures the original version of the Anthem video. Israel makes his recruits restless when he spends the Cash by Choice funds to purchase costly DJ equipment for Reggie. Elsewhere, Lakhe gets excited about the idea of presenting the Anthem clip to the media.
Episode 14 - Tuesday, 4th of May 2021
Israel opts to get arrested instead of paying back the first Choice customers, and Dingaan focuses on perfecting his craft. Betty gets ready for the press conference, but T-Bang and Lakhe sabotage it.
Episode 15 - Wednesday, 5th of May 2021
Dingaan attempts to keep tabs with the Clere for Men client by ensuring that Max does not poach him. Betty struggles to juggle everything on her plate. She finds it hard to contain the pressure of going viral and rescuing her father from his legal woes. She equally finds it challenging to stop AJ from interfering with a very important meeting.
Linda comes up with a strategy to mollify Nomthandazo Xiao Xin Ping of Clere For Men, and AJ causes mayhem at Michelle's residence. Meanwhile, Israel faces the consequences of assaulting a police officer, and while at it, he meets someone who entices him to join a pyramid scheme.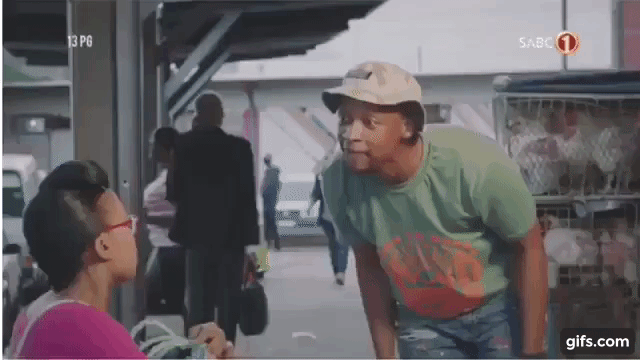 Episode 16 - Monday, 10th of May 2021
Betty apologises to AJ, although it does not make him feel any better, and later, she publicly admits to being Mpilo's girlfriend, which makes Mpilo proud. Dingaan keeps AJ at arm's length and arranges for a meeting with Mpilo. Later, Lakhe persuades Linda to drop AJ as a client.
Episode 17 - Tuesday, 11th of May 2021
Zaza discovers hacks on how to create interesting vlogs, and Lakhe establishes a potential client. Dingaan disputes his mother's Sta-soft-fro idea. Meanwhile, Reggie and Betty work on a remix of AJ's apology, and it goes viral.
Episode 18 - Wednesday, 12th of May 2021
Linda convinces Dingaan and Naomi to get closer, and Lakhe focuses on increasing his chances of being invited to the DataTech pitch. Betty helps AJ land the Clere For Men endorsement, and Dingaan helps Betty juggle through the Clere For Men endorsement.
Episode 19 - Monday, 17th of May 2021
Dingaan approaches Pinky, the owner of Sta-soft-fro, to give her his pitch, although Pinky insists on sealing the deal in the sheets. Betty acts as a middle woman between Nubia and her family members, and Amanda's attempts to get Wendell back do not bear fruits. Linda refuses to be persuaded about Dingaan sealing the deal, although she has no idea what it entails.
Episode 20 - Tuesday, 18th of May 2021
Dingaan and Betty prepare for the Sta-soft-pro pitch, and when Dingaan realises that the odds are not in his favour, he pits T-Bang and Betty against each other. T-Bang and Lakhe come up with a plan to win the Sta-soft-pro pitch. Meanwhile, Amanda reaches out to Betty for help to have Dipudi granted access to the production storeroom.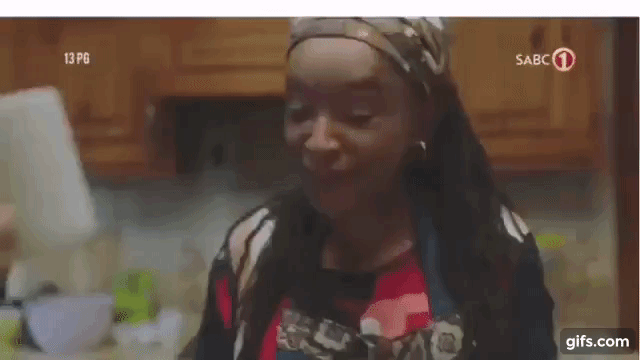 Episode 21 - Wednesday, 19th of May 2021
Betty offers Dingaan a shoulder to lean on, although he stands her up. Dingaan uses Dumisani's death to seek an opportunity at Sta-soft-fro, and Linda pleads with him to show up at Dumisani's grave to pay his last respect. Later, Lakhe's plan to steal the Sta-soft-fro account hits a dead end.
Episode 22 - Monday, 24th of May 2021
Dingaan fails to show up for dinner, and it threatens his love life. Betty realises that she was roped into his love affair; hence, he tries to solve the situation. In an attempt to be steps ahead of Dingaan, Lakhe meets with Oba from DataTech to spearhead her client acquisition. Later, Naomi discovers damning details about Dingaan's relationship with Sta-soft-pro's owner, and it crushes her. Linda regrets letting Dingaan get involved with Pinky.
Episode 23 - Tuesday, 25th of May 2021
Betty gets drunk and unwittingly reveals that she is the author of the business plan, although Mpilo comes to her rescue before revealing more details. Dingaan tries to figure out why Betty is mad at him, and Brandon's decision to withdraw the privileges makes the Dipudis furious.
Episode 24 - Wednesday, 26th of May 2021
Following a night of heavy drinking, Betty goes through a difficult time during her interview by Brandex Magazine. Dingaan decides to intervene when he realises that the journalist interviewing Betty has a history of exploiting her subjects. An innocent kiss between Betty and Mpilo redefines their love for one another, and newfound feelings develop. Later, Betty refuses to give Lakhe the campaign decks; hence, she threatens her.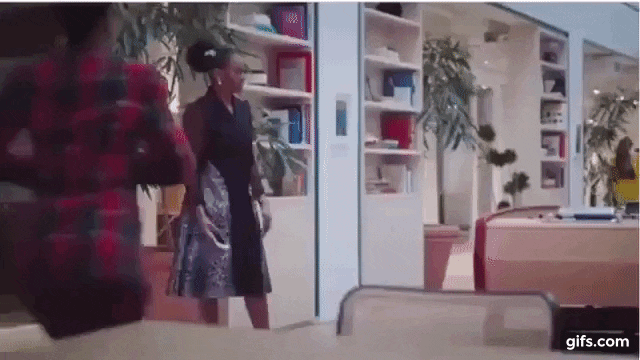 Episode 25 - Monday, 31st of May 2021
Betty realises that Dingaan saw her drunken video rant about him; hence, she decides to avoid him. However, she realises that she cannot do that forever, so she faces him to discuss the matter. Dingaan debates on how to handle his situation.
Mpilo plans for a date, and when Betty fails to show up, it makes him doubt whether she is sincere about her feelings towards him. Zaza worries about not fetching enough views on her vlog, so she approaches Wendell and asks for help regarding earning more views.
Betty
Despite her challenging experience at work, Betty finds the original copy of the anthem video and uses it to redeem herself. Later, she comes through for AJ and helps him land an endorsement deal. She equally supports Dingaan with his pitch at Sta-soft-fro. When Mpilo expresses his feelings towards her, she seems responsive until when she fails to show up for their date.
Dingaan
Dingaan faces a couple of challenges as he attempts to secure the Sta-soft-fro pitch. When he meets Pinky to discuss the deal, Pinky persuades him into having a relationship with her. When he fails to show up for dinner, it makes Naomi furious. Later, Naomi finds out damning details about his affair with Pinky, and it leaves her bewildered. How will he win her trust?
uBettina Wethu teasers for May 2021 must have pre-empted some of the steamy scenes in the oncoming episodes. If you wish to find out more details on how Dingaan will handle his mess and whether Naomi will forgive him, tune in to SABC1 from Mondays to Wednesdays at 19h30.
READ ALSO: Cost of Love teasers for May 2021: Will JD get away with his crafty ways?
Briefly.co.za recently published bumming details about the Cost of Love teasers for May 2021. You will not believe what JD will be up to.
Cost of Love teasers for May 2021 highlight JD's heinous acts. He tricks Sheetal into making him the owner of her property when she dies. He also devastates Pankti and tries to end her music career prematurely. Will the truth come out and vindicate Pankti?
Source: Briefly News