The River 4 on 1Magic Teasers for May 2021: Double trouble
In The River 4 on 1Magic teasers for May 2021, some Refilwe residents gradually warm up to the LGBTQQIP2SAA community while the conservative ones still want nothing to do with them. Kedibone is determined to make Tshepiso take control of her life after facing rejection from people objecting to lesbianism. She helps Tshepiso to understand that those who mind do not matter and those who matter do not mind.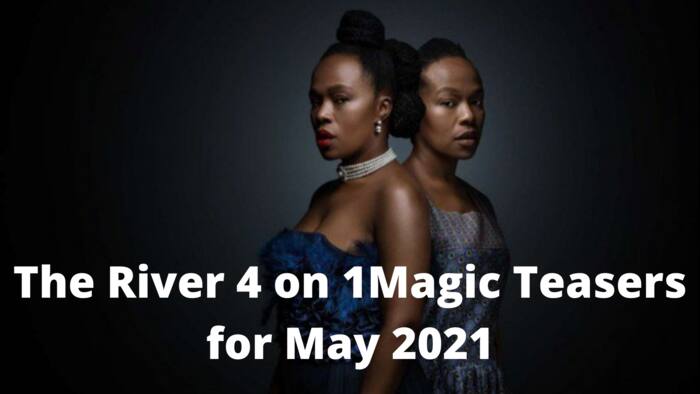 Would you support your LGBTQQIP2SAA friends and family members or cut them off from your life? What is happening in Refilwe reflects the real-life situation today. Tshepiso makes every effort to be accepted by Refilwe residents.
The River 4 May 2021 teasers
You can applaud or detest The River Season 4 for addressing the LGBTQQIP2SAA topic. However, please note that the show's entire production team respects your views. The River actors do not intend to hurt anyone's emotions but create awareness about this delicate issue. Moreover, they establish a platform for open discussion, especially at home, where the younger generation expects adults to enlighten and guide them.
Monday – 3rd May 2021
Episode 61
Things escalate at the mansion and endanger people's lives. Meanwhile, Tshepiso's problems keep pilling.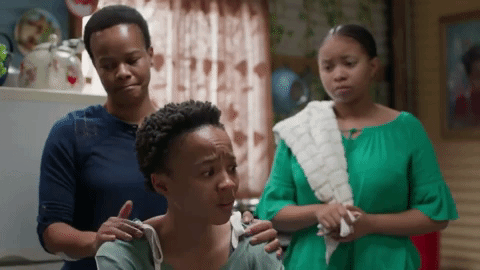 Tuesday – 4th May 2021
Episode 62
Emma's husband is disappointed with her for insisting on having her way. Kedibone encourages Tshepiso to focus on restoring her life to normalcy.
Wednesday – 5th May 2021
Episode 63
Tshepiso encounters the worst day of her life, and Zungazi's brilliant ideas hit a dead end.
Thursday – 6th May 2021
Episode 64
Beauty warns Emma not to hide secrets from Zolani because he will find out sooner or later. Flora and Kedibone worry about how to break the sad news to an old friend.
Friday – 7th May 2021
Episode 65
The mysteries surrounding Tshepiso's hospitalization bring up varying opinions that divide the Refilwe residents, and Zolani and Emma argue with a family member.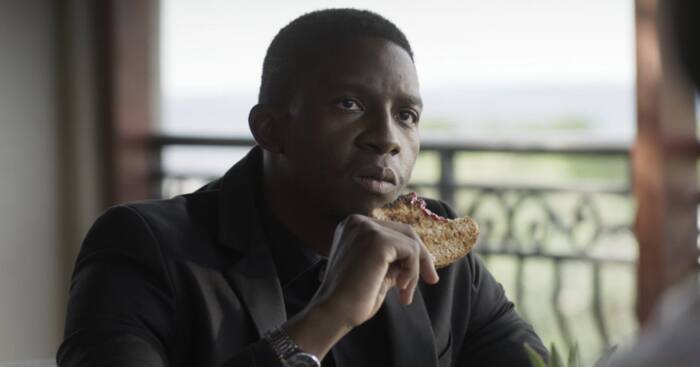 Monday – 10th May 2021
Episode 66
Zolani and Emma learn that an old enemy is back, and Tshepiso shocks Mabutho and Cobra.
Tuesday – 11th May 2021
Episode 67
Emma's enemy manipulates someone into sympathizing with her. Meanwhile, Mabutho plans to harm those who hurt his friend.
Wednesday – 12th May 2021
Episode 68
Cobra and Mabutho take the law into their hands and worsen the situation. Meanwhile, Zungani has no one to lean on.
Thursday – 13th May 2021
Episode 69
A seller rejects Zolani's offer, while Tshepiso and Kedibone have different opinions regarding how to get back at her attackers.
Friday – 14th May 2021
Episode 70
Mothers and daughters are determined to one another regardless of the price they have to pay.
Monday – 17th May 2021
Episode 71
Flora gathers her friends to celebrate something she cherishes. Zolani and Emma are occupied with dealing with her mother's latest behaviour.
Tuesday – 18th May 2021
Episode 72
The truth shocks Zolani, and problems threaten to ruin Flora's new project.
Wednesday – 19th May 2021
Episode 73
Zolani wonders what else Emma is planning, and enmity grows between Flora and Cobra.
Thursday – 20th May 2021
Episode 74
Flora notices a snake in her garden, and Emma faces her past.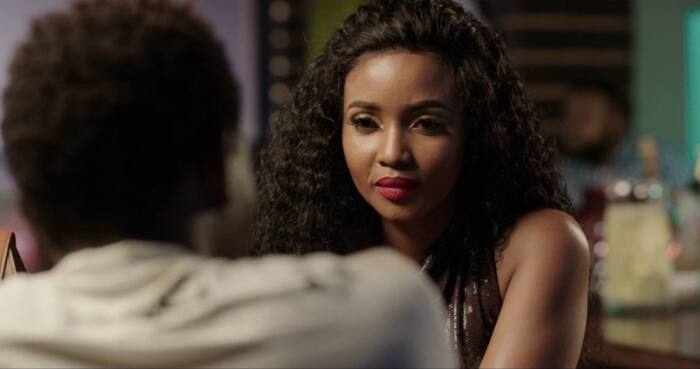 Friday – 21st May 2021
Episode 75
Kedibone's painful past haunts her. What can she do to find some peace of mind?
Monday – 24th May 2021
Episode 76
Zweli is surprised but also pleased by the guest who just arrived in the Dikanas' home.
Tuesday – 25th May 2021
Episode 77
The Dikanas accommodate their guest halfheartedly while Flora succumbs to pressure.
Wednesday – 26th May 2021
Episode 78
Emma feels threatened by the Dikanas' guest, and Cobra is caught up in a tempting situation.
Thursday – 27th May 2021
Episode 79
Emma saves the Dikanas from a threat, and the RC's have a slim chance of winning the trophy.
Friday – 28th May 2021
Episode 80
Things take a U-turn in the Dikanas' mansion while the Refilwe Choristers showcase their talent on stage.
Monday – 31st May 2021
Episode 81
Zweli is comfortable with his present situation, and a familiar person's sudden return raises eyebrows.
Emma and Zolani
Their old mutual enemy is back and has found someone to manipulate into siding with her. How will the couple overcome the enemy when Emma is hiding things from Zolani? Emma sacrifices her husband's happiness to accomplish her desires. While Zolani is still wondering about his wife's next move, his mother-in-law's actions add to their problems.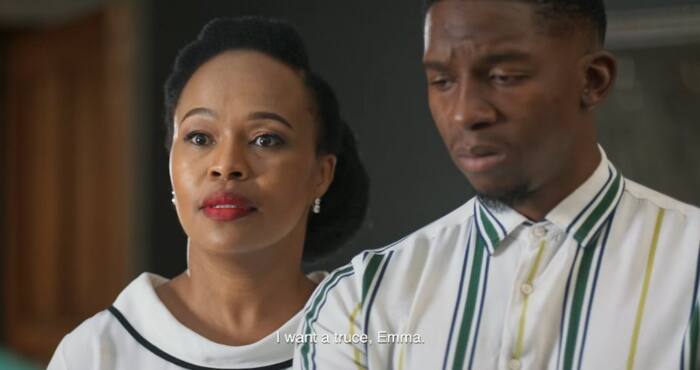 Flora and Cobra
Flora worries about the challenges in her new project. She later finds a snake in her garden after clashing with Cobra. Is Corba sending her a warning message? If Cobra is not responsible for this, who else wants to harm Flora?
The River 4 on 1Magic teasers for May 2021 deserve a thumbs up. Have you noticed that the scriptwriters are serving viewers mind-blowing mysteries in each episode? Please tune in on 1Magic from Mondays to Fridays at 20h00 to enjoy the show.
READ ALSO: Binnelanders Teasers for May 2021: Why does Maya hate At?
Briefly.co.za shared Binnelanders teasers for May 2021. The Binnelanders doctors, nurses, and patients experience more challenges now than before. Karen gets concerned when Shaun insists on remaining in Pretoria. Later, Gaby suspects Shaun is behind Karen's unsettled attitude.
Steve and Maya spot AT and Tracy together; hence Maya concludes that they are more than platonic friends. Meanwhile, Ilse and Okkie seek emergency help from the experts. Is the clinic doomed to eternal problems?
Source: Briefly.co.za