Imbewu Teasers for May 2021: How will Nokuzola deal with her mess?
Imbewu teasers for May 2021 are officially here, and guess what? So much drama awaits you! If you think you have seen it all in the show, you will be surprised by the next series of events that will unfold. Meanwhile, check out these steamy highlights of the episodes that will air in May 2021.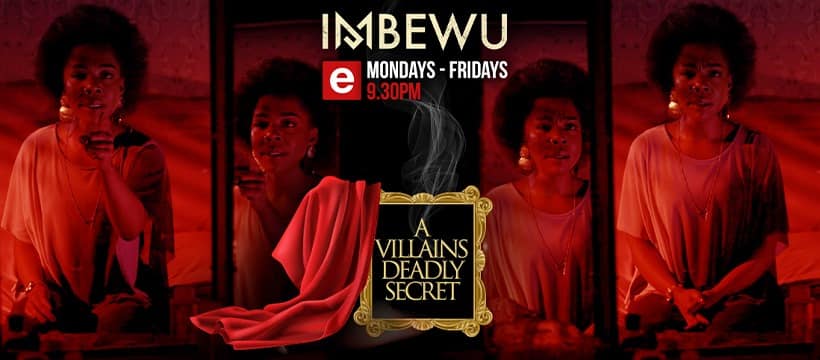 Recently, Imbewu episodes have been featuring Thokozile's attempt to hide because of her actions. She goes missing, and at one point, everyone believes she is dead. However, something happens, and it forces her to re-surface. Her dilemma is how to evaluate the people who care for her and those against her. How long will it take her to go back to trusting them?
Imbewu May 2021 teasers
Apart from Thokozile, other Imbewu cast members like MaNdlovu defy the odds and find love despite their age. Is finding love during the peak of your life the same as dating while you are young? Is it possible for an older person to fall in love? How about checking out these highlights to know more.
Episode 796 - Monday, 3rd of May 2021
Nkululeko's meeting with a mysterious person helps him confirm that Thokozile is back.
Episode 797 - Tuesday, 4th of May 2021
MaNdlovu convinces her family members to rejoice because she thinks she has found a companion despite her old age. Later, Walter and MaNdlovu go out on a romantic date.
Episode 798 - Wednesday, 5th of May 2021
Nokuzola shows up to check up on Nkululeko, who convinces her not to leave the Bhengu mansion. Their meeting culminates in a kiss.
Episode 799 - Thursday, 6th of May 2021
Thokizile reaches out to Fikile for help, and Fikile refuses to tell her that she obeys Nkululeko by helping her. Later, their conversation transitions into an altercation.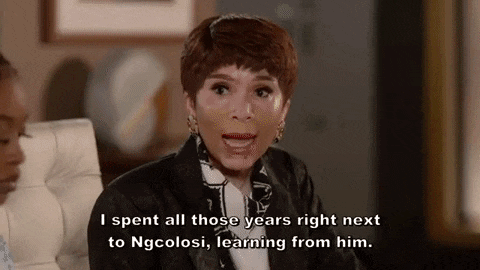 Episode 800 - Friday, 7th of May 2021
Nokuzola asks the members of the church to forgive her. She also gathers the courage to face her family members and confess her sins, although Ntombekhaya convinces her to change her mind.
Episode 801 - Monday, 10th of May 2021
Harriet hires goons to send KaMadonsela a message by beating her up for causing an uprising amongst the inmates against the guards.
Episode 802 - Tuesday, 11th of May 2021
When MaNdlovu receives the news about Nokuzola's abortion, she gets so furious that she ousts her from the Bhengu house.
Episode 803 - Wednesday, 12th of May 2021
Fikile lets the cat out of the bag about sheltering Nkululeko's mother, and Thokozile accidentally bumps into MaZulu, although she manages to escape.
Episode 804 - Thursday, 13th of May 2021
Zethu and Nkululeko end up in a hotel room together. Elsewhere, Fikile begins to worry when Nkululeko fails to reach out to her.
Episode 805 - Friday, 14th of May 2021
Walter comes through for MaNdlovu when she needs him the most. Thu Sheleni expresses her concerns about Zithulele going back to Nokuzula, and she feels used.
Episode 806 - Monday, 17th of May 2021
When Nokuzola and Zithulele meet, they make love. However, Nokuzola struggles to overcome the guilt of having an affair with Nkululeko.
Episode 807 - Tuesday, 18th of May 2021
Someone nearly walks in on Thokozile in Phakade's church, and as she rushes to hide, she drops her package of muti.
Episode 808 - Wednesday, 19th of May 2021
Baby Mepho goes missing, and it stresses everyone. MaNdlovu desperately tries to track down Walter's family before he passes away.
Episode 809 - Thursday, 20th of May 2021
Zithulele's efforts to convince Nokuzola to return to the Bhengu mansion fail to bear fruit. Meanwhile, when Mepho goes missing, Nkululeko points fingers at Fikile.
Episode 810 - Friday, 21st of May 2021
MaZulu goes out on a mission to find Thokozile, and she asks Menzi to help her.
Episode 811 - Monday, 24th of May 2021
KaMadonsela tries to convince Nkululeko to tell the truth about his mother being alive.
Episode 812 - Tuesday, 25th of May 2021
Nokuzola apologises to the Bhengu ancestors hoping that Zithulele will move on. However, to her surprise, Zithulele tells Phakade about his wish to have a funeral for Mmemezi.
Episode 813 - Wednesday, 26th of May 2021
Buhle is called to identify the body of a baby found dead in a dustbin. Therefore, he asks Nkululeko to record a video and publicise the search.
Episode 814 - Thursday, 27th of May 2021
Sparks fly between Menzi and Nirupa during the opening of Shongololo Oil new offices. Menzi tells Nirupa something about Shongololo Oil, and the details leave him bewildered.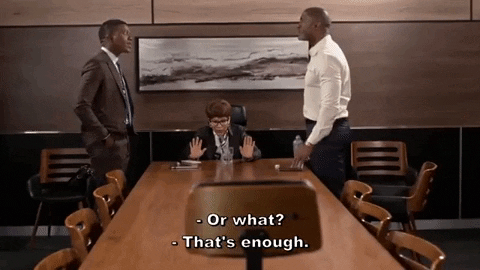 Episode 815 - Friday, 28th of May 2021
Nirupa promises to be more hands-on at Shongololo Oil, although Zithulele expresses his concerns about his ability to deliver. Fikile allows Menzi to hypnotise her for Mepho and Nkululeko's sakes.
Episode 816 - Monday, 31st of May 2021
Macingwane comes bearing a shocking message!
Nkululeko
Nkululeko finds himself in a love triangle with Nokuzola and Zethu. When he meets with Nokuzola, he makes her believe that he has the best of intentions towards her and their relationship. However, his meeting with Zethu culminates in him sleeping with her. At the same time, he deals with the dilemma of letting everyone know that his Thokozile is back. How will he handle his situation?
Nokuzola
Despite Nkululeko's numerous attempts to convince Nokuzola not to leave the Bhengu mansion, she stands her ground about relocating. However, she finds it challenging to keep the secret about her pregnancy; hence, she apologises to the church members. When MaNdlovu finds out details about her abortion, she ousts her, and later, Buhle discovers a dead baby's body in a bin. Is the dead baby Nokuzola's? If so, how will she deal with the mess?
Imbewu teasers for May 2021 are a testament to how much drama awaits you in the oncoming episodes. Therefore, if you wish to find out more details, tune in to e.tv every Monday to Friday at 21h30 and on eExtra from Monday to Friday at 10h15. You could also catch a repeat of the episodes on e.tv every Saturday at 11h20.
READ ALSO: The Queen Teasers for May 2021: What is Harriet planning to do?
Briefly.co.za published thrilling details about The Queen teasers for May 2021. You will be shocked by the events in the oncoming episodes.
The Queen teasers highlight Harriet's woes when Kagiso lets the cat out of the bag about his affair with Goodness. The news breaks Harriet's heart, and despite her attempts to make him change his mind, she realises she lost the battle. Will she let him go?
Source: Briefly News