Idriss Déby age, children, wife, religion, dead, Boko Haram, worth
The late president of Chad, Idriss Déby, is best known as one of Africa's longest-serving leaders until his death. He survived several coups, and this is partly possible due to the formidable army that he built. His army is reputed for significant feats they recorded, including confronting Al Qaeda in the Islamic Maghreb in Mali and winning strategic fights against Boko Haram in Nigeria.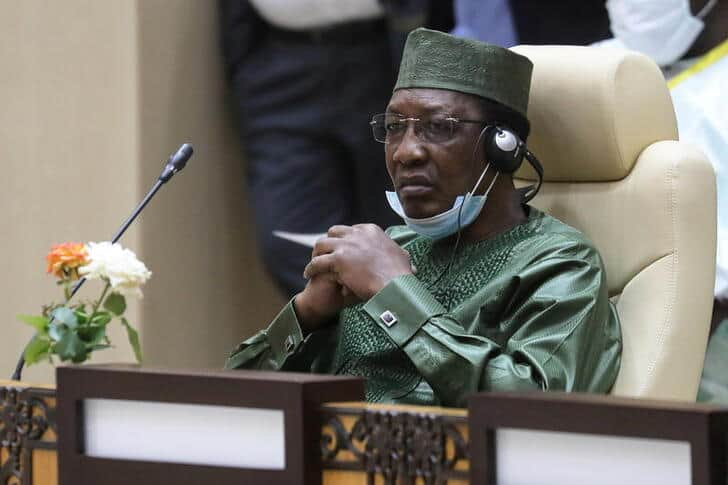 Idriss Déby was a respected president, partly because of his experience as a military officer, which helped in the fight against terrorism in neighbouring countries. Being the son of a poor herder, he walked his way into leading his country for 30 years at a stretch. Unfortunately, his death came a day after he was declared the president for the sixth time.
Idriss Déby biography summary
Full name: Idriss Déby Itno
Date of birth: 18th of June, 1952
Date of death: 20th of April, 2021
Age: 68 years old
Profession: Former military officer and Chadian politician
Who is Idriss Déby?
Idriss was a military officer and Chadian politician. He was born into a family of the Zaghawa ethnic group in the Ennedi region of northeastern Chad. So, how old was Idriss? Idriss Déby age was 68 years when he died. He was born on the 18th of June, 1952.
Idriss's father was a poor herder and belonged to the Bidayat clan of the Zaghawa community. When Chad was in the grips of a long-running civil war in the early 1970s, Idriss joined the army.
What is the religion of Chad president? Late President Idriss Déby practised Islam until his death on the 20th of April, 2021.
Idriss Déby education
After the late president attended the Qur'anic School in Tiné, he went on to study at the École Française in Fada and the Franco-Arab school in Abéché. From there, Idriss bagged a bachelor's degree in science from the Lycée Jacques Moudeina in Bongor.
He enrolled at the Officers' School in N'Djamena, and from there, he was sent to France for training. He returned to Chad with a professional pilot certificate in 1976. Also, he was a graduate of Muammar Gaddafi's World Revolutionary Center.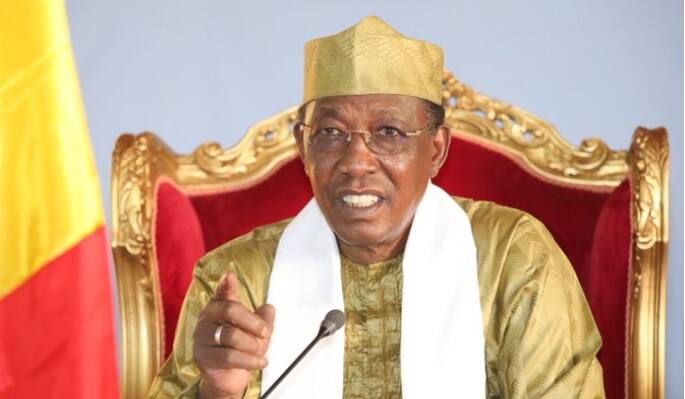 How did Idriss Déby become president?
General Idriss Deby Itno collaborated with Hissène Habré, a chief Chadian warlord, after returning to Chad. After Habré became president in 1982, Déby became commander-in-chief of the army before assuming the position of chief military advisor to the presidency. However, on the 1st of April, 1981, a disagreement ensued between Habré and Déby because of the increasing power of the Presidential Guard.
After accusing him of preparing a coup d'état alongside Mahamat Itno, minister of the interior, and Hassan Djamous, chief of the Chadian army, Idriss deserted the country. In Sudan, Déby formed the Patriotic Salvation Movement, an insurgent group, in 1989, which Sudan and Libya supported. Eventually, after operating against Habré, the troop successfully ousted President Hissène Habré in December 1990.
In 1991, Idriss Déby became Chad's president and kept winning the election every five years. On the 28th of February, 1991, a charter was approved for Chad with Déby as president. Although pro-Habré rebel groups tried severally to oust him through coup attempts, he had a formidable army. In 1993, political parties were legalised, and 750 delegates, trade unions, the government and the army held a national conference to discuss how to operate a pluralist democracy.
In the first presidential election held in the country in 1996, Déby won, and in 2001, he was re-elected. He won a referendum that allowed him to seek a third term in office in 2005, and in 2006, he was re-elected. He also won the 2011 elections that the opposition boycotted before he got his fifth term in office in April 2016.
Fight against Boko Haram
Idriss Déby Boko Haram confrontations are a significant event that caught several news media agencies' attention across the globe. In 2020, he claimed victory over the terrorist group, saying their bases have been completely destroyed.
However, while visiting troops on the front line of a fight against the northern rebels, the long-serving president died. Idriss Déby dead news came a day after the declaration of his sixth term in office as president.
With the bad news that just hit the nation, does Chad have a president? Presently, his son, Mahamat Kaka, has been named interim president by a transitional council of military officers.
Family
Déby married serval times, and he had many children. In 2005, he married Hinda, although many saw it as a strategic means to bolster his support while under pressure from rebels because of tribal affiliations. Idriss Déby wife serves as a Special Secretary, being a member of the Civil Cabinet of the Presidency.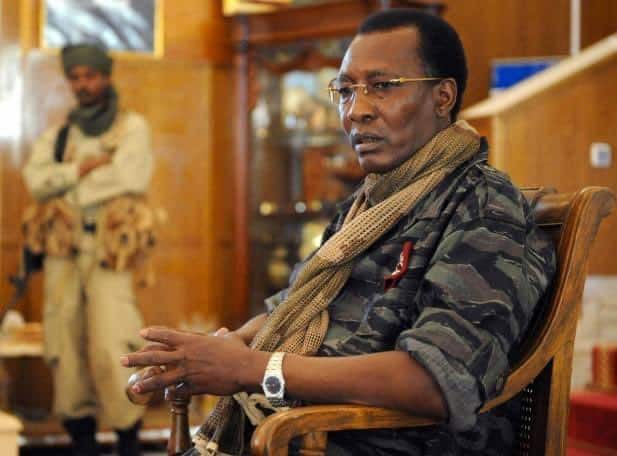 In 2012, the late president also married Janjaweed militia leader's daughter, Amani Musa Hilal. Sudan's president, among others, reportedly attended the ceremony. Also, Zina Wazouna Ahmed Idriss, Souad Zakaria Abdallah, Anda Ali Bouye, Acheick Ouma, and Haoua Toldjei Tchou are other wives he had.
Although there are no comprehensive reports on all Idriss Déby children, the few recorded ones hold notable societal positions. For instance, one of his children, Brahim, was sacked as a presidential advisor after they convicted him for possessing weapons and drugs. In 2007, a year after, he was found dead near Paris in the parking garage of his apartment.
Similarly, Mahamat Idriss Déby, another child, was second in command of the Chadian Armed Forces in intervention in Mali (FATIM) in 2013. Zakaria was Deputy Director of the Civil Cabinet to the Presidency in 2013 and an Ambassador to the United Arab Emirates in 2020.
Adam was the Chief of Staff of the General Directorate of the Security Service of State Institutions (DGSSIE) in 2012, while Fatimé Idriss Déby Itno was the commercial director of the Chad Hydrocarbons Company (SHT). Also, Seïd served as the Deputy Director-General of the SRN and Director General of the SHT from December 2018 to March 2020.
Net worth
According to Celebrity Net Worth, Idriss Déby net worth was estimated at $50 million before his death. He must have earned his fortune from various investments and his position as a national president.
Idriss Déby made history as one of the longest-serving leaders of all time. His death was rather unfortunate as the nation expected him to give his victory speech following his declaration as winner of the latest election. Idriss Déby Twitter hashtags have flooded social media with several descriptions of the late president.
READ ALSO: Elizabeth Tilson age, children, husband, career, net worth 2021
Elizabeth Tilson is a record maker as far as NBC network is concerned. As published on Briefly.co.za, being one of the youngest vice presidents in the organisation's history, Elizabeth is versatile in her career as a journalist. She has proven this by working as a television journalist and a publisher and editor for her newspaper companies. Find out more about her from the post.
Source: Briefly News