As Die Skoen Pas Teasers May 2021: Will Passionis outsmart Cherie to win the Gallo contract?
The Passionis Company is facing a severe financial problem and needs to sign a contract with Gallo to stay afloat. However, there is little hope for them as they are about to lose the contract to Cherie. How will they ensure they win? Below are As Die Skoen Pas teasers for more.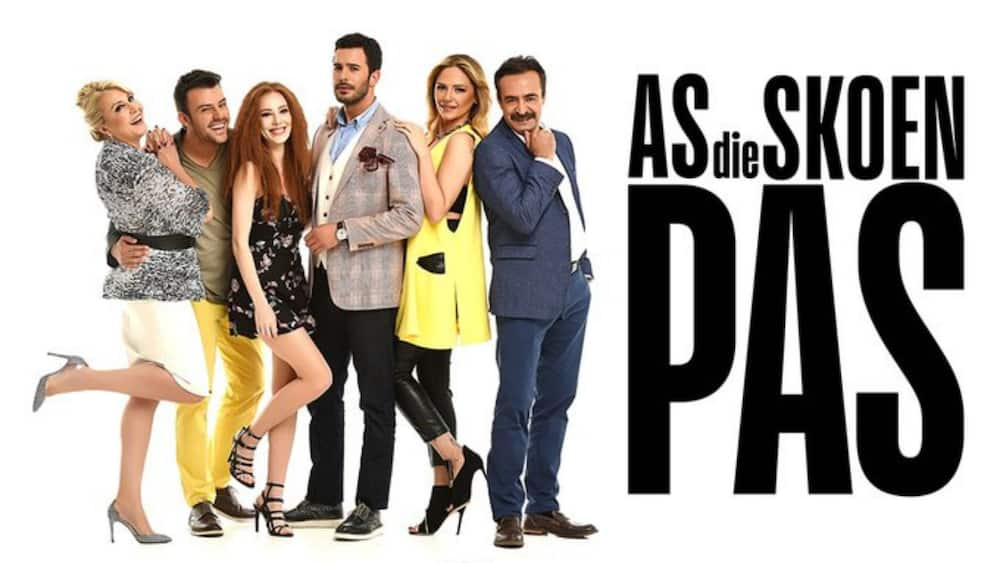 Neriman is busy with her matchmaking plans for her nephews Omer and Defne. Will Omer fall for his aunt's scheme? Elsewhere, Nihan is shocked by her husband's revelation regarding their plans to start a family.
As Die Skoen Pas teasers May 2021
As Die Skoen Pas on eExtra has become a must-watch prime time show. Will Passionis manage to outsmart Cherie? Here is what is coming up in the As Die Skoen Pas May episodes.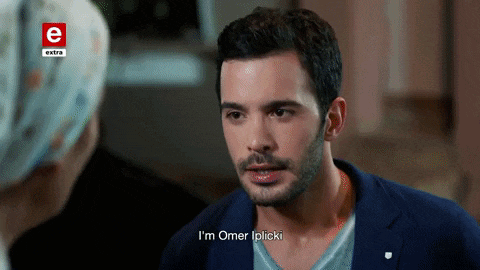 3rd May 2021 (Monday – Episode 76)
Neriman's intrusive matchmaking attempts with Sude might go unexpectedly wrong. Sinam has to act as a psychologist when the situation gets unstable between Ismael and Yasemin, while Defne and Omer take things slowly.
4th May 2021 (Tuesday – Episode 77)
Yasemin and Sinan do everything in their power to make sure that Defne and Omer collaborate. Later, Yasemin and Sinan are left in an awkward situation after the unexpected happens. Sude is yet to forgive her father, while Serdar and Nihan find marriage to be more challenging than they had thought.
5th May 2021 (Wednesday – Episode 78)
Neriman is making preparations for Defne and Omer's surprise wedding and does everything in her power to ensure they get there. She is also trying to be a matchmaker for Sude. Yasemin is worried about her fight with Ismael, while Serdar fails to receive the desired sympathy when he gets sick.
6th May 2021 (Thursday – Episode 79)
Yasemin tries to show Ismail that she still cares, but he feels that their relationship is in the past. Neriman has not stopped doing things behind people's backs, while Koray is infuriated when he meets Eymen. Elsewhere, a family breakfast with Hulusi yields a fascinating result.
7th May 2021 (Friday – Episode 80)
Koray and Neriman manage to have Defne and Omer locked up together without their phones so that they can discuss their issues. Yasemin and Sinan find themselves locked up as well.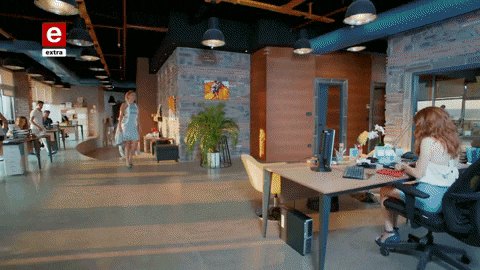 10th May 2021 (Monday – Episode 81)
There is a flashback of a young Omer who struggles to live without his mother after her death, and Iz leaves for Italy. Later, Turkan, Serdar, Baby Esra, and Defne come to live in the neighborhood, while Nihan and Defne's relationship does not start well.
Koray and Sinan meet at his 18th birthday celebrations, and he becomes his friend after Sinan lends him a camera.
11th May 2021 (Tuesday – Episode 82)
People try to talk a young Omer out of his sadness, and he starts molding apprenticeship under Sadri. Elsewhere, a young Ismail's soccer career dreams are ruined while Defne and a young Nihan become friends through difficult times.
12th May 2021 (Wednesday – Episode 83)
A young Omer makes up his mind to have his studies in Milan while a distraught Sude goes to study in America after Sinan tells her that she is too young to be in a relationship. Nihan and Defne get to work as waitresses as Nihan unsuccessfully tries to spark Serdar's interest.
Neriman and Koray meet and become friends for life. Later, Omar comes back home, and Passionis is brought into the world.
13th May 2021 (Thursday – Episode 84)
Necmi accosts Neriman regarding her meddling and leaves her wondering about the consequences. Elsewhere, both teams of Passionis and Cherie set out to find Fikret Galo, a famous fashion icon, after an alert that she in the country. Each team thinks that they are the only ones with information.
14th May 2021 (Friday – Episode 85)
All teams try their best to get the Gallo contract, while Defne is frustrated with Omer's evasiveness. Meanwhile, Neriman and Koray's road trip is full of entertainment.
17th May 2021 (Monday – Episode 86)
Everybody at the hotel tries to locate Gallo while Sude overhears Neriman and Necmi's conversation and plans to disclose everything to Omer. It is clear that there is a strong attraction between Yasemin and Sinan. Elsewhere, Eymen comes to Sude's rescue, and a meeting with Gallo is set up at Cherie.
18th May 2021 (Tuesday – Episode 87)
Sinan, Koray, and Necmi rush to Omer's house after returning from Sapanca to prevent Sude from revealing everything to Omer. Defne goes to see Hulusi with the intention of revealing the truth, but things do not go as planned after she gets an angry call from Neriman.
Omer and Sinan discover that they must use everything at their disposal to save the Biagino contract to ensure that Passionis stays afloat.
19th May 2021 (Wednesday – Episode 88)
Omer and Defne make up their minds to stay in the same house to put certain rumors to rest, and there is great excitement. Sinan hates to admit the growing envy while Nihan becomes moody all of a sudden.
20th May 2021 (Thursday – Episode 89)
Defne and Omer find it challenging to be housemates. Elsewhere, Passionis are about to lose their biggest client, and this creates tension everywhere.
21st May 2021 (Friday – Episode 90)
Passionis find themselves in great financial strain after Biagino cancels his contract with them. They gain help from an unlikely person and are forced to accept it.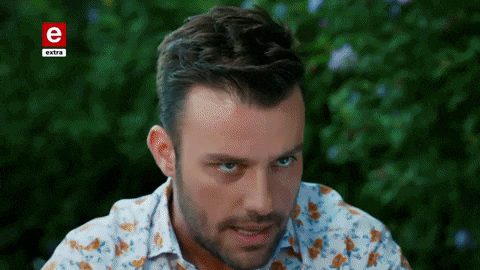 24th May 2021 (Monday – Episode 91)
The mood at Passionis is sulky as the workers realize that things are not okay. Defne is bored, and Omer invites friends from her old neighborhood to cheer her up. Elsewhere, Sude is forced to invite Eymen to her grandfather's house so that he can meet her new man.
25th May 2021 (Tuesday – Episode 92)
Sinan and Omer are shocked by the outcome of the staff meeting. Meanwhile, Yasemin does not agree to take Rezus from Passionis and ends up shaming Sinan, while Neriman is shocked after finding out that Defne and Omer are living together.
Ismail resigns, and his relationship with Yasemin does not end well, while Iz makes up her mind to leave for good after finding out that Defne and Omer live together.
26th May 2021 (Wednesday – Episode 93)
Omer outsmarts Deniz by designing shoes that Tranba cannot produce, while Koray persuades Omer and Defne to have an intimate party at Omer's house to celebrate their small victory. Later, a trick that Sinan and Omer play on Koray does not work as expected when Sinan cannot take Yasemin home and has to look after Koray.
27th May 2021 (Thursday – Episode 94)
Serdar is not at peace because of their plans to start a family, while Omer drives everyone crazy with his decision concerning the Gallo function. The Gallo edition is a lifetime opportunity for shoe designer companies, and they are ready to take on the challenge.
28th May 2021 (Friday – Episode 95)
Gudu is finally out of Serdar and Nihan's lives, but Nihan is shocked when her husband reveals how he feels about their decision to start a family.
Sinan and Yasemin try to outsmart each other in gaining more details regarding the upcoming fashion event. Later, Sinan makes up his mind to go to the event alone as Passionis' representative, but things do not unfold as expected.
31st May 2021 (Monday – Episode 96)
Omer helps a woman escape from an evening function, unaware that she is Gallo. This influences her decision to partner with Passionis instead of Cherie. On the other hand, Koray unknowingly steals her bicycle as he mistakes it to be a present from Omer.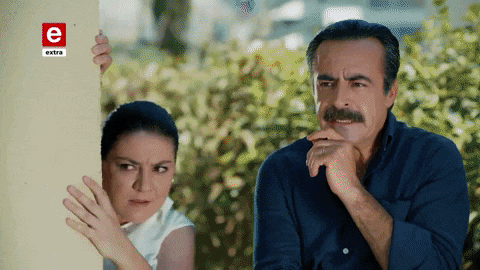 Passionis
The team is excited after learning that Gallo, a famous fashion icon, is in the country. The company is facing a financial crisis and needs to sign a contract with Gallo to stay afloat. However, they face fierce competition from Cherie, who are also determined to partner with the icon. Who will outsmart the other to get the contract?
Omer
Neriman is doing everything in her power to ensure that he is together with Defne. She even plans a secret wedding for them. Later, he starts living with Defne to squash some rumors but only as housemates. Will their relationship status change?
Everyone is willing to do anything to achieve the best results, as revealed by the above As Die Skoen Pas teasers for May 2021. Who will get the Gallo contract? Will Neriman's matchmaking plans work in her favor? The show airs on eExtra every Monday to Friday at 7.30 p.m.
READ ALSO: Skeem Saam Teasers for May 2021: DNA results wreak havoc in the Seakamala household
Briefly.co.za recently highlighted what is coming up in the May episodes of SABC1's Skeem Saam. DNA results regarding Kwaito's paternity threaten to tear the Seakamala family apart.
Who is Kwaito's birth father? What will ManNtuli do to hold the family together after the shocking revelation?
Source: Briefly News