Tao Thao cop trial, wife, Kellie Chauvin, George Floyd death
The court will resume a joint trial for Tao Thao, Thomas Lane, and J. Alexander Kueng in August 2021. The three were arrested with Derek Chauvin over George Floyd's death last year. The Hennepin County prosecutors charged the three cops with aiding and abetting second-degree manslaughter and second-degree murder on 3rd June 2020.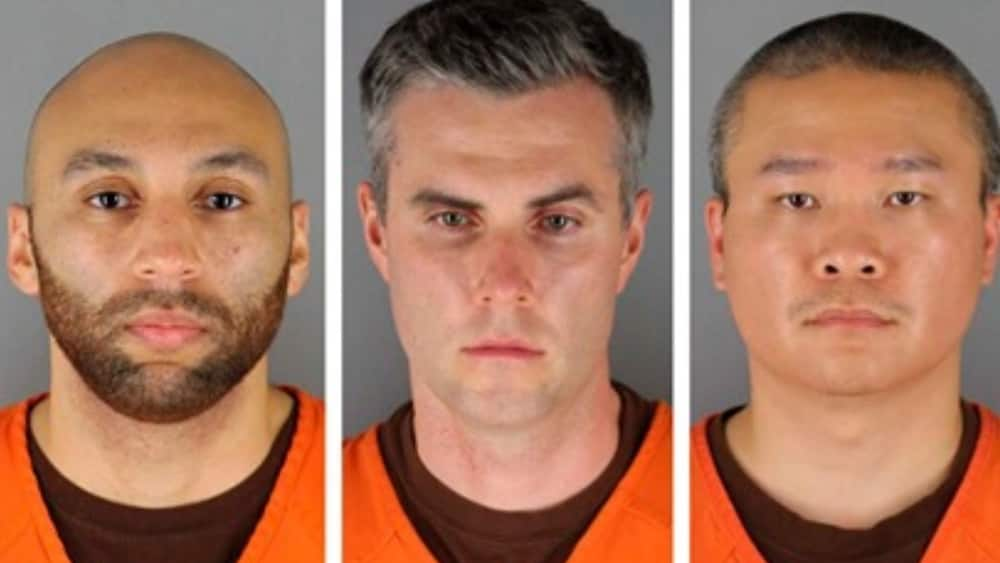 The newly trained police officers, Kueng and Lane, were on their first official week as full officers. They arrived at the scene and approached Floyd's vehicle to arrest him for allegedly using a counterfeit bill. Lane drew his handgun and pointed it at Floyd through the car's open window. When Floyd laid his hands on the steering wheel, the cop put back the gun in the holster.
Tao Thao profile summary
Full name: Tao Thao
Year of birth: 1980
Place of birth: Laos
Age: 40 years as of 2020
Career: Former Police Officer
Ethnicity: Asian-American
Nationality: American
Height: 5 feet 9 inches
Hair color: Black
Eye color: Black
Tao Thao biography
What is Tao Thao age? The 40-year-old grew up in Brooklyn Park and currently lives in Coon Rapids, Minneapolis, USA. He was born in 1980, and moved into the US with his extended family years ago after the Vietnam War.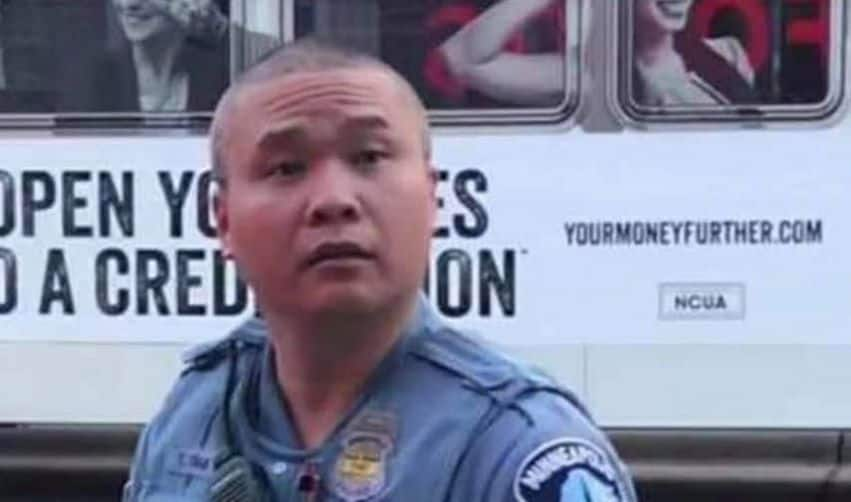 Thao is a fluent Hmong speaker, and he graduated from Fridley High School in 2004. He will be 41 years old when 2021 ends. Is Tao Thao married? The public does not know who Tao Thao wife is because he keeps his marriage a private affair.
Tao Thao's career life
Tao held multiple decent jobs from a grocery stocker, a trainer at a McDonald's, to a security guard before landing a job at the Minneapolis Police Department as a community service officer in 2008. He enrolled in a police program that enabled him to pursue a law degree at North Hennepin Community College in Brooklyn Park.
Thao joined the police academy in 2009, but it laid him off because of budget cuts. The Minneapolis police department hired him in 2012 as a police officer and assigned him to Third Precinct on the city's south side.
He was troublesome from his career's beginning. Tao's field training officer noted eight times that he took shortcuts and was dishonest when assigned duties. The court filings showed that between 2012 to 2015, he also attempted to manipulate domestic abuse victims into not writing reports.
The Minneapolis Police Department also has a record of six misconduct complaints against Tao Thao cop. Lamar Ferguson sued the police officer for forcing a colleague named Robert Thunder to assault him in 2014.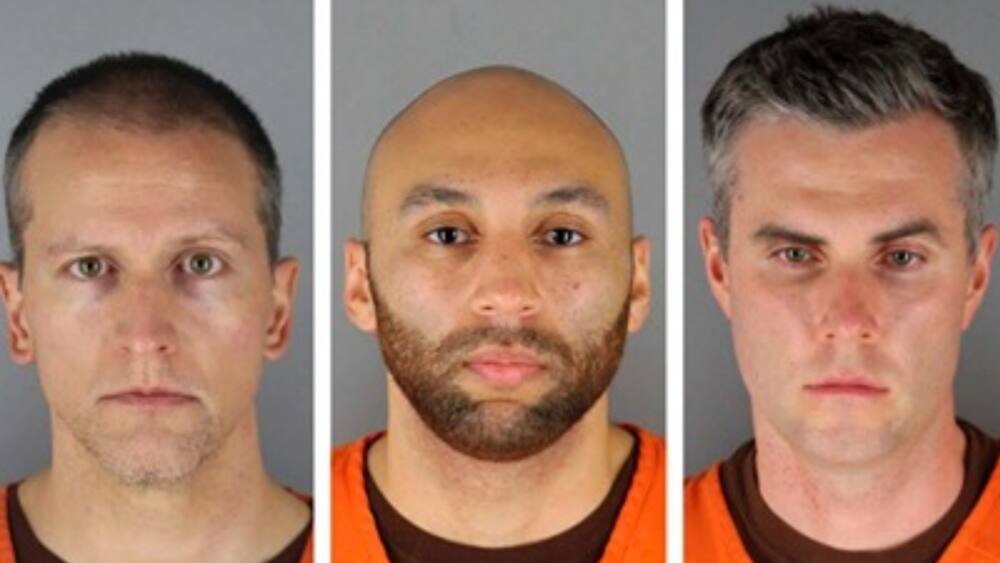 Robert Thunder and Tao Thao had been assigned to arrest the Black man. The court directed Tao Thao to pay the complainant $25,000. Was Tao Thao fired? The Minneapolis police overlooked the indiscipline cases but sacked him, Derek Chauvin, and the three other officers involved in George Floyd's death on 26th May 2020.
News update about Tao Thao trial
In December 2020, Tao Thao's lawyer, Robert Paule, requested the court to shift his client's trial from 8th March 2021 to 5th July 2021. He claimed that the State was delaying discovery to bar the defense from getting enough time to prepare arguments during the trial.
The prosecution and defense decided to have Thomas Lane, Alexander Kueng, and Tou Thao's joint trial begin on 3rd August 2021. The time extension allowed more people involved in the case, including Minneapolis protestors, to get the COVID-19 vaccine. The three cops are free after paying a bail of $750,000 ahead of their trial.
What was Tao Thao's relationship with George Floyd's death?
Thao and Chauvin arrived when Floyd was resisting to get into the police car. The officers restrained him by wrestling him to the ground. Lane held Floyd's legs while Kueng knelt on his back. Meanwhile, Chauvin put his knee on Floyd's neck until he passed out.
Tao Thao YouTube videos showed him interacting with bystanders during the incident. Kueng could not feel the man's pulse after he lost consciousness. He was later declared dead by doctors.
Since Derek Chauvin has been charged guilty of murdering George Floyd, the world's attention is now focused on the court's judgment for the remaining officers. Kueng is the youngest in this group. He was 26 years old last year, and Chauvin trained him. The Minneapolis Police Department had never received a misconduct complaint about Kueng and Lane before Floyd's case.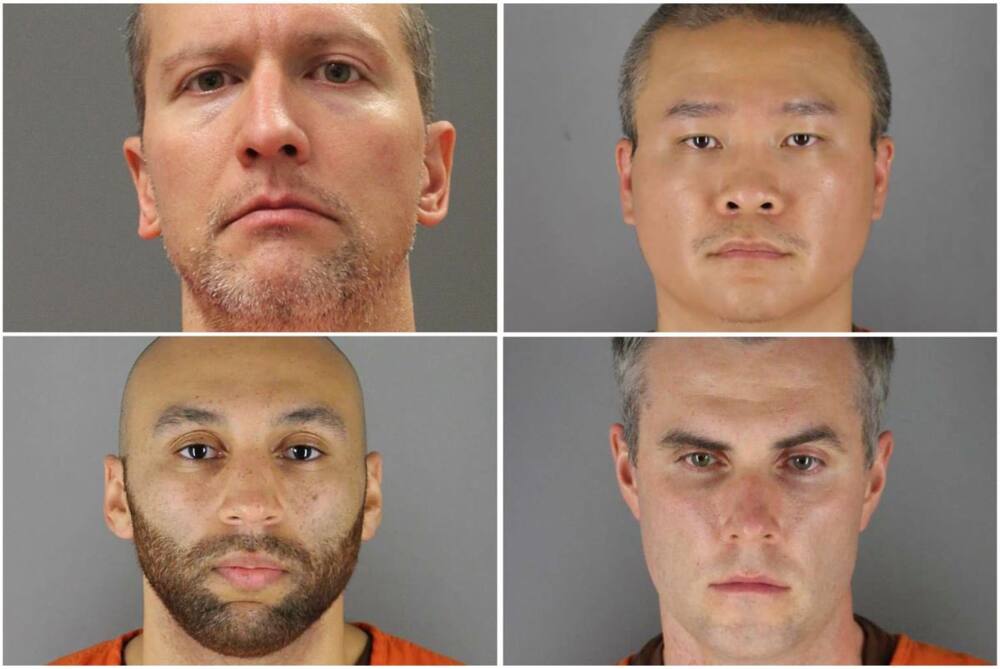 Investigators asked Thao about his crisis intervention training and why he did not intervene when Floyd said he could not breathe. Tao Thao comments were:
I was concerned with the crowd. I mean, I would hope that the other officers would do their job and check on him. In school, we're trained like, "Hey, if a suspect is claiming they can't breathe, if they're talking, then they're breathing."
He added;
You hope to go through your career, never having to deal with a situation like this. You know, when someone dies, it has affected my family, and its taken a mental toll.
Is Kellie Chauvin related to Tao Thao?
Kellie Chauvin, Derek Chauvin's ex-wife, has a brother serving the US government as a police officer. Tao Thao and Kellie are Asians, but they are not siblings, as many people had speculated. Social media users had alleged that Thao was Derek Chauvin's brother-in-law. The court finalized Kellie and Derek Chauvin's divorce in February 2021.
Tao Thao will face a more challenging time in court compared with the other two officers. The indiscipline complaints put him at a disadvantage and complicated his trial further. Moreover, society criticizes him because he could have saved Floyd's life by reprimanding his colleagues on the spot.
READ MORE: Matli Mohapeloa age, son, girlfriend, parents, career, TV shows, worth
Briefly.co.za recently narrated how Matli Mohapeloa managed to build a diverse and broad fanbase in South Africa. The people shower the actor with lots of praises because of his incomparable acting skills and handsome looks.
Do you know who he is? He is Khanya Mkangisa's long-term boyfriend. The celebrity has performed in numerous local television shows, including Generations, The Queen, Soul City, and The Throne.
Source: Briefly News