Ice Adonis teasers for May 2021: Julia finally meets her son
In Ice Adonis teasers for May 2021, Julia meets her son after looking for him for a long time. On the other hand, Kevin reveals to James that he will marry Yvonne. Surprisingly, Kevin kidnaps Yvonne after their engagement, but James rescues her. Why did Kevin abduct his fiancé? Yvonne also finds her son, Cyrus. Rose was hiding him in England.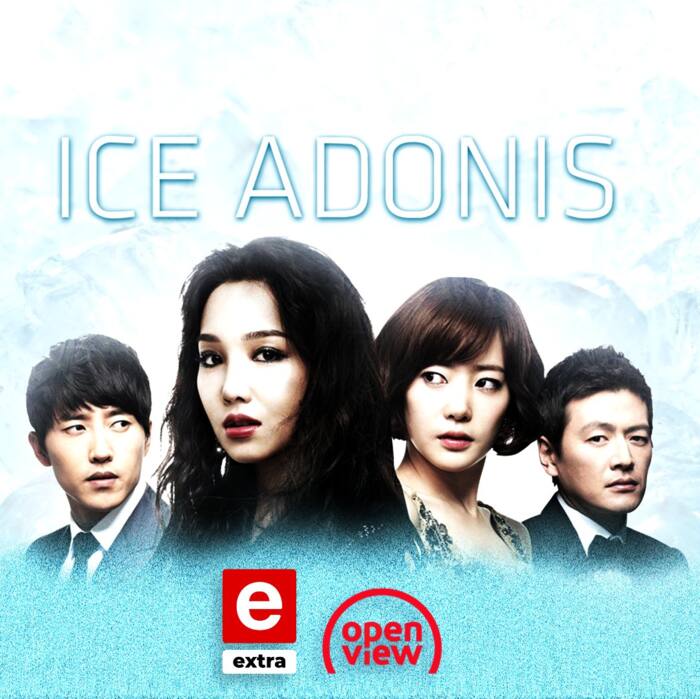 When it comes to politics, Charles desperately needs Julia's support to win the elections. He is afraid of losing to his competitor, Samuel. Yvonne dupes Rose into funding Charles campaign. Will Charles win the elections?
May 2021 Ice Adonis teasers
If you have never watched this English-dubbed Korean series, tune in today to find out the sweet entertainment you are missing. Ice Adonis storyline revolves around two sisters. One of them is falsely accused of killing the other. When the "dead" sister resurfaces, they try to mend their relationship. However, more tension increases between them when they fall in love with the same man. Here are the May episodes:
Monday – 3rd May 2021
Episode 76
Joan faints when she learns about Yvonne and James' son. The hospital admits Joan, and she later stops Eunice from having Yvonne arrested by the police. Julia searches for her son, and James investigates Cyrus' life.
Tuesday – 4th May 2021
Episode 77
Yvonne and Ted plant Eunice's hair in Detective Park's home. Eunice denies the detective's accusations when he confronts her.
Wednesday – 5th May 2021
Episode 78
Eunice reveals that Cyrus is living in England, and Julia discovers her birth son is James. James drives her home after family dinner because she is feeling sick. The two get into an accident, which leads to Julia losing her memory.
Thursday – 6th May 2021
Episode 79
Julia supports Yvonne in avenging her mother's death, and Rose receives a shocking SMS from James' birth mother. James saves her when her car burst into flames. She was about to get into the vehicle.
Friday – 7th May 2021
Episode 80
Charles pleads with Yvonne to sweet talk Julia into supporting his political campaign. Julia's moves into James' home, and his family gives her a warm welcome. Meanwhile, Joan advises Yvonne to seek Eunice's forgiveness.
Monday – 10th May 2021
Episode 81
Julia tries to rekindle memories of her taking care of baby James. At the same time, she is plotting to teach Rose an unforgettable lesson. Charles panics when he discovers Samuel is his political rival.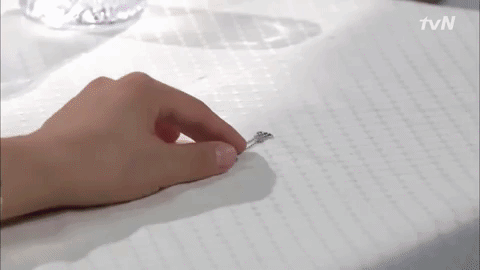 Tuesday – 11th May 2021
Episode 82
Eunice gets nervous when she learns Cyrus is coming back to Korea. Detective Park ruins her attempts to hide Cyrus from James. He kidnaps Cyrus and takes him to James.
Wednesday – 12th May 2021
Episode 83
Kevin confides in James that he will seek Yvonne's hand in marriage. Julia, Ted and Yvonne team up against Rose and plan to bring her down. Julia wins their loyalty by revealing her real identity and explaining how Rose caused an accident.
Thursday – 13th May 2021
Episode 84
Yvonne accepts Kevin's proposal for her friend's sake. Rose supports the engagement because it will make Julia Yvonne's grandmother. Later, James finds the necklace Yvonne received as a gift in Eunice's drawer.
Friday – 14th May 2021
Episode 85
Yvonne manipulates Rose into investing money in Charles' campaign. James returns Yvonne's necklace as he congratulates her for getting engaged. He also suspects there is a strange connection between Cyrus and Detective Park.
Monday – 17th May 2021
Episode 86
Eunice admits she was involved in Cyrus' disappearance when Yvonne confronts her about the necklace. She begs for forgiveness, but it is too late because Yvonne recorded her confession. Eunice gets into an accident while chasing and pleading with Yvonne to get rid of the recorded audio.
Tuesday – 18th May 2021
Episode 87
Rose explains to Joan how Eunice caused Katherine's accident. No one believes Eunice's side of the story, and James discovers that Katherine's suicide note was fake.
Wednesday – 19th May 2021
Episode 88
James overhears Eunice and Detective Park's discussion about Helen's accident. Rose notices fraudsters have duped her, and Samuel kidnaps Yvonne.
Thursday – 20th May 2021
Episode 89
James saves Yvonne from Kevin. The outraged Kevin swears to win her love back by all means in front of James. Rose realizes Heather (Julia) planned her downfall, and Yvonne finds Cyrus' shoes at Charles' house.
Friday – 21st May 2021
Episode 90
Rose meets the man who burnt her car, and he promises to take her to his boss, Heather. Julia confides in Kevin that her memories returned.
Monday – 24th May 2021
Episode 91
The mechanic who repaired Eunice's car agrees to testify in court. Rose worries that Kevin will discover her past connection to Heather. Ted convinces Detective Park to give him Eunice's anklet and recording.
Tuesday – 25th May 2021
Episode 92
Charles kicks off his campaign at an orphanage, and Yvonne finds her son, Cyrus. Meanwhile, Detective Park goes after Eunice as soon as he gets out of jail.
Wednesday – 26th May 2021
Episode 93
James collects evidence that proves Eunice had a hand in Helen's death. Ted and James confirm their suspicions, and James slaps Eunice in rage. Furthermore, James forces her to reveal where the accident happened.
Thursday – 27th May 2021
Episode 94
Someone mends his ways to earn Julia's forgiveness, and Detective Park prevents the paranoid Eunice from sending Cyrus back to England. Eunice later receives a blood-stained blouse belonging to Helen.
Friday – 28th May 2021
Episode 95
Kevin allows James to live with Julia when he discovers she is his birth mother. Detective Park breaks into Ted's house, and Kevin cancels his engagement with Yvonne.
Monday – 31st May 2021
Episode 96
Eunice keeps an eye on James, for she suspects he has a secret agenda. Charles receives an unwanted guest on election day.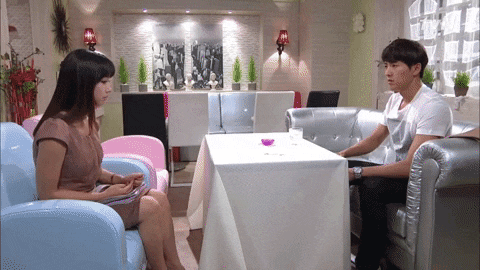 Julia
She and James get into an accident while he is driving her home. Julia knows James is her son before the accident. However, she loses her memory after the accident. Julia finds allies in Ted and Yvonne when she tells them Rose planned the accident. Rose later finds out that Heather, the woman who caused her downfall, is Julia. Julia regains her memory, and Kevin allows James to live with her when he knows she is his mother.
Eunice
Yvonne records Eunice's confession about how she made Cyrus disappear, and James finds evidence that Eunice killed Helen. Detective Park gets out of jail and embarks on a mission to harm Eunice. He stops her from sending Cyrus back to Korea. Eunice tracks James' moves after she receives a blood-stained blouse that belongs to Eunice.
Catch the captivating episodes discussed in Ice Adonis teasers for May 2021 on eExtra from Mondays to Fridays at 14h05. Entertain yourself with a repeat at 17h35 every weekday. Your beloved eExtra is on DStv, channel 195, and OVHD, channel 105.
READ ALSO: As Die Skoen Pas teasers May 2021: Will Passionis outsmart Cherie to win the Gallo contract?
Briefly.co.za shared As Die Skoen Pas teasers May 2021. The company must get into an agreement with Gallo to stay afloat. Its financial issues are worsening each day. Will Passionis outsmart Cherie to win the Gallo contract?
Meanwhile, Nihan is not ready to have children as her husband has proposed, and Neriman's top priority is to find suitable wives for her nephews, Omer and Defne. Will Neriman's nephews fall for her plan?
Source: Briefly.co.za