Love or Poison Teasers for May 2021: All episodes here!
Did you enjoy the Complicated Love television series that just ended? Glow TV has premiered another supernatural series, which will replace the show. Titled Love or Poison soapie, the drama series started airing on Thursday, 15th of April, 2021, the twist and turns in the show have made it exceptionally interesting. Find out from these Love or Poison teasers what will happen to Sitaara after the Vishkanyas take control of her body and mind to gain freedom into the world.
The Love or Poison soapie tells about a poisoned girl known as Sitara. She grew up not knowing what her real identity is. Nevertheless, she finds herself at the crossroads of choosing between good and evil after knowing who her biological mother is.
Love or Poison teasers May 2021
From last month's episodes of Love or Poison Glow TV, Vrinda, a powerful Vishkanya who is determined to break free from bondage to seek revenge against her captors later senses something familiar about Sitara. Now that she wants to endanger her life in her quest to know if her daughter is still alive or not, what will happen to her?
Episode 24 – Monday, 3rd of May, 2021
Rajguru faults Vrinda over Sitaara's circumstance and tells her nothing. Rajguru reveals that Sitaara is the true defender of the royal family but will Sitaara know what she truly is?
Episode 25
Viraj is surprised when he gets a new bodyguard in the person of Sitaara, whose duty was to follow him everywhere and every time. This does not go down well with Viraj and his fiancé, Netra. She finds it odd that Viraj will always be in the company of another woman. What will she do about it?
Episode 26 – Tuesday, 4th of May, 2021
When news that Viraj is missing gets to the Singh family and Sitaara, they are heartbroken. They are unaware of the fact that their predicament is the handiwork of the Vishkanyas. The Vishkanyas initiated the next phase of their devious plan with the hope of freedom. Will Viraj survive the attack?
Episode 27
When Viraj comes back to his senses, he finds himself in the presence of his abductors, the Vishkanyas. They had a lot to tell him about his family secrets, including that Sitaara is Vrinda's daughter. Does Viraj believe their tales?
Episode 28 – Wednesday, 5th of May, 2021
To know if her daughter still lives, Vrinda endangers her life. Rajguru, who is privy to her plans, however, devises ways of frustrating her search. How will Vrinda overcome the unexpected obstacles in her way?
Episode 29
Rajguru's plans to kill Vrinda are thwarted by the Vishkanyas and the blessings of the Almighty. Vrinda escapes the devious plots against her. Will Vrinda try to reach out to Sitaara after her experience?
Episode 30 – Thursday, 6th of May, 2021
Netra becomes increasingly jealous because of Sitaaras' appointment as Viraj's guard, leading her to sow seeds of discord between the two. Will Netra's seed of distrust contaminate the relationship between Viraj and Sitaara?
Episode 31
The Vishkanyas and Rajguru have a conflicting opinion about the flower that blossoms after 99 years. One thinks it is good, while the other believes it will endanger the royal family. Rajguru plans to stop this by destroying the flower, but will he accomplish this feat?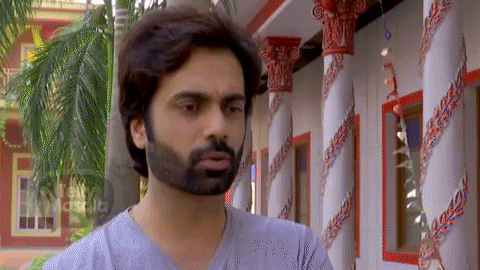 Episode 32 – Friday, 7th of May, 2021
Raja Ratan Singh begs the Vishkanyas and Vrinda to rescue Viraj, but Vrinda uses the opportunity to remind him of the role he played in the death of Kalindi. Will this memory stop Vrinda from assisting Raja with saving Viraj's life?
Episode 33
Instead of helping to rescue poisoned Viraj, Surili attempts to murder him, while Raja is left with no other choice than contact Kuldeep to help talk Sitaara into saving his sick son. Will Kuldeep oblige him?
Episode 34 – Monday, 10th of May, 2021
Sitaara decides to save Viraj to keep Kuldeep's honour intact, while Vrinda tells Surili to murder Viraj. Whose mission will be accomplished, Sitaara's or Surili's?
Episode 35
Viraj will not agree that Sitaara has anything to do with his newfound freedom. He shows his appreciation by talking rashly to her in the presence of everyone. What will Sitaara do to help him know that she truly gave him his freedom?
Episode 36 – Tuesday, 11th of May, 2021
Netra becomes more uncomfortable after Sitaara rescued Viraj. She plots with her cousins, and they plan to kill Sitaara, who knows nothing about the danger ahead. Will she become easy prey for Netra and her emissaries?
Episode 37
When Sitaara shows no mark of being bitten by a snake, even though she was, everybody is bemused. Kuldeep worries that Sitaara's secret identity might become known to all and put her in ways of danger. Will this turn out to be true?
Episode 38 – Wednesday, 12th of May, 2021
As a result of her failed plans to eliminate Viraj, Vrinda becomes frustrated. She comes up with yet another plan and hopes Sitaara will not save Viraj from her venom. Is this going to work out for her?
Episode 39
Sitaara is kidnapped, and Vrinda is unable to reach her. The kidnappers are Samrat and his brother, who already planned to kill her before now. What will be Sitaara's fate?
Episode 40 – Thursday, 13th of May, 2021
Rajguru knows that Surili is within the house, and he lays out a trap for her by performing a ritual. Vrinda seems to know this and tries to use Sitaara's powers to save Surili from Rajguru's clutch. Who will triumph in this game of power?
Episode 41
On her birthday, Sitaara decides it is time to know about her mother by asking Kuldeep. Unknown to her, Vrinda is planning to contact her on the same day. Will the path of both women cross?
Episode 42 – Friday, 14th of May, 2021
Vrinda takes control of Sitaara by hypnotic powers. She begins to move towards the direction of Vrinda as commanded. Is this the part where both women reunite, or is there a sort of hurdle to be crossed?
Episode 43
Kuldeep gets a searching question from Sitaara, who wants to know her ties with the Vishkanyas and Vrinda. She will not back down until Kuldeep tells her the whole truth. Nevertheless, will Kuldeep continue keeping the identity of Sitaara's mother from her?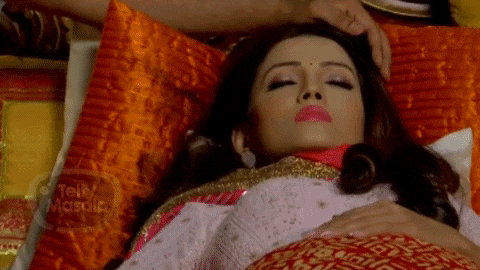 Episode 44 – Monday, 17th of May, 2021
Rajguru's magic stops the meeting between Sitaara, the Vishkanyas, and Vrinda. At the same time, Chhabili takes control of Netra and gains entrance into the Rajmahal just as Viraj and Sitaara are leaving the chamber. Will Sitaara recognise Netra's behavioural change and identify Chhabili?
Episode 45
Rajguru wants Sitaara to help find the lady who Chhabili has possessed in the Rajnahal. The newly possessed Netra attempts to set the Vishkanyas free, but will Sitaara successfully stop the possible events?
Episode 46 – Tuesday, 18th of May, 2021
Sitaara wants to confirm that Netra is not possessed by the Vishkanyas and offers to wash her off at the end of the Haldi ritual. She plans to find a mark that will show that Netra is possessed.
Episode 47
The Vishkanyas are close to long-desired freedom, and Chhabili succeeds in obtaining the blood of Rajguru and is set to deliver it to her sisters. Sitaara, on the other hand, becomes strongly suspicious of Chhabili. Will she be a clog in the wheel of the Vishkanyas plots?
Episode 48 – Wednesday, 19th of May, 2021
Sitaara confronts Chhabili after seeing her in the act of giving the blood of Rajguru to the sisters. At the same time, Chhabili retorts that Sitaara must go to the Vishlok if she intends to find answers to her doubts. Will Chhabili succeed in convincing Sitaara to visit the Vishlok?
Episode 49
Sitaara soon discovers that she has ties with the Vishkanyas after encountering them. Sitaara unites with her mother, Vrinda, and learns the painful secrets about the Raja Ratan Singh family. Will she join hands with the Vishkanyas in seeking out revenge after this unexpected change?
Episode 50 – Thursday, 20th of May, 2021
When Sitaara finds her mother injured, she becomes sad, but this changes to anger after discovering that Viraj was responsible. She begins to seek ways of killing Viraj. Is it a path she can tread till the end?
Episode 51
Sitaara successfully stops Netra from controlling Netra and keeping the secret. She gets her chance to kill Viraj with a poisoned flower but changes her mind just before he could smell it. Why is Sitaara not acting out her revenge plan?
Episode 52 – Friday, 21st of May, 2021
Sitaara becomes heartbroken when news of her mother's death reaches her. She tries to kill Viraj again by adding her blood to the juice she is offering him. Is this the end of the road for Viraj?
Episode 53
Sitaara decides to go along with Rajguru to the Vishlok to help save Samrat. She, however, played Rajguru and trapped him with her power.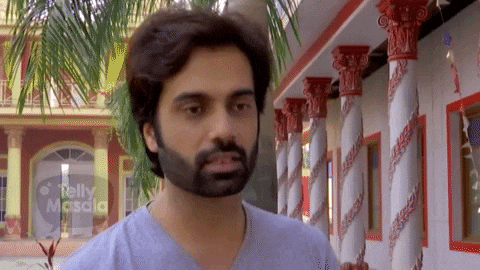 Episode 54 – Monday, 24th of May, 2021
Sitaara captures Viraj after trapping Rajguru. Her plan to get justice for her mother meets a strong opposition when Kuldeep is prepared to die for Viraj. It becomes a dicey situation between father and daughter.
Episode 55
Sitaara looks to be dragging Viraj's dead body to the lair of the Vishkanyas. She, however, learns from Vrinda that she had been deceived into going with the revenge plan by faking her death. Will Sitaara take this discovery lightly?
Episode 56 - Tuesday, 25th of May, 2021
Viraj and his family rejoice with Padmini on his birthday while Vrinda plans a new course of revenge against Rajvansh. Will Sitaara know about her mother's plans and movement with fellow plotters at the Rajmahal?
Episode 57
Sitaara stands between Viraj's family and the Vishkanyas, who want to kill Viraj after entering the royal palace. Is Sitaara strong enough to face these adversaries alone, and for how long?
Episode 58 - Wednesday, 26th of May, 2021
Sitaara will have to make a difficult choice between saving her father, who is buried alive just outside the total home and protecting Viraj's family. As time ticks, she is required to make a life-changing decision. What will it be?
Episode 59
Sitaara beats the Vishkanyas and backs away, but this only makes Vrinda hell-bent on revenge against her and Rajvansh.
Episode 60 - Thursday, 27th of May, 2021
Vrinda seeks Mahamaata's assistance in killing Sitaara. She stabs Sitaara with the potent weapon she was given, but will Sitaara die?
Episode 61
Sitaara does not give up and saves Rajvansh from the deathly grip of the Vishkanyas; she faints afterwards. Kuldeep offers prayers to Mahakaali for Sitaara when the doctor suggests losing too much blood may cost her life. Will his wish be granted?
Episode 62 - Friday, 28th of May, 2021
To make Viraj understand why he has to marry Netra and forget about her, Sitaara reveals her actual form to dumbfounded Viraj. Will this revelation make him come to terms with Sitaara turning down his marriage proposal?
Episode 63
Sitaara is even more surprised when he discovers that Vrinda and her sisters are the king's visitors, but no one could recognise them. Will she defend the royal family from any of their evil plans?
Episode 64 - Monday, 31st of May, 2021
Sitaara cannot believe that Vrinda and the sisters are back. Vrinda gives her a challenge. She is to try and uncover the real intent of the Vishkanya's reemergence in three days. Will Sitaara figure it out? What lies ahead if she does not?
Episode 65
Raja Ratan Singh is thrilled to hear about Vrinda's archery skills, and he agrees to test her. He tells her to aim at an apple placed on his head. Is this the perfect opportunity for Vrinda to carry out her revenge? Will she take it?
Viraj
Viraj is surprised when Sitaara becomes his bodyguard. While he and his fiancé, Netra, are uncomfortable with it, there seems to be nothing they can do about it. By the time he regains his consciousness, he finds himself in the presence of the Vishkanyas, his abductors, who tell him so much after his family secrets. Now that the efforts to eliminate Viraj have failed, will Sitaara deliver him from Viranda's venom?
Sitaara
Sitaara does everything possible to defend the royal family, even though she hides her identity. As Raja has no other option, he discusses with Kuldeep how to help convince Sitaara to save his sick son, but will she rise to the task? As Viraj does not know that his freedom was possible due to Sitaara's assistance, he talks to her rashly before everyone. Because of this, she is tempted to let her know that she is the brain behind the freedom she enjoys. Will Viraj believe her?
These Love or Poison teasers for May 2021 have given a sneak peek into what happens in this Bollywood's supernatural thriller. Will Sitaara successfully deliver Rajvansh from the deathly grip of the Vishkanyas? Do not miss the show as Love or Poison episodes broadcast on Glow TV every Monday to Friday at 7.00 p.m. and 7.30 p.m.
READ ALSO: Skeem Saam Teasers for May 2021: DNA results wreak havoc in the Seakamala household
Briefly.co.za highlighted what is coming up in the May episodes of SABC1's Skeem Saam. DNA results regarding Kwaito's paternity threaten to tear the Seakamala family apart. Who is Kwaito's birth father? How will MaNtuli hold the family together? Discover more details from the soapie.
Source: Briefly News