Promised Love teasers for May 2021: Will Noor's intentions come to light?
The Promised Love teasers for May 2021 are here, and the sudden change in the trajectory of the show's plot is enthralling! As the season wraps up, the story gets more twisted, and the most unforeseen events unfold. If you wish to catch the steamy scenes in the show, you might want to check these snippets.
The Promised Love storyline focuses on Noor and Azaan and how many turns they have to endure for their love. They get involved with the wrong people, who make them dread each other. Every experience gives them a reason to be apart, although some of the Promised Love cast members push for them to be together. Is that going to be the case in the oncoming episodes? Check out these Promised Love teasers for May 2021 for more details.
Promised Love May 2021 teasers
As the season's final Promised Love episodes unfold, Razia Begum's health hangs by a thread. Azaan equally finds himself torn between his musical career and what he feels towards Noor. Meanwhile, everyone worries about Noor's intentions towards Azaan and whether she is sabotaging the family's peace. Will the truth come out?
Monday, 3rd of May 2021
Episode 122
The doctor declares Razia Begum's reaction to the previous incident a significant milestone in her recovery. Later, Noor sneaks into Razia Begum's room to apologise for her rebellious behaviour. Will Azaan read between the lines what Noor's intentions are and why she wants to help?
Episode 123
Noor breaks Azaan's heart when she issues him the ultimatum to rent a luxury house within 24 hours if he wishes to live in Begum Mahal with the rest of his family. Azaan worries about his incapacity to raise the money since his business is dwindling.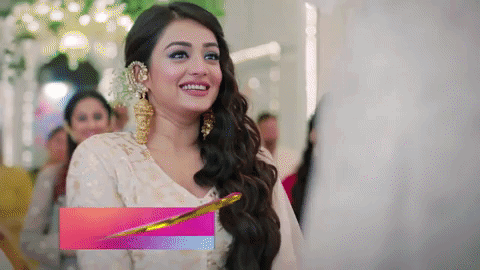 Tuesday, 4th of May 2021
Episode 124
Noor helps Azaan build his confidence, although Rubina continues with her plan to bring him down. Azaan opens up to Mashuqa and Dilruba about his dilemma, and they help him make up his mind about Noor's intentions. Meanwhile, Bahu Begum continues to cause commotion in the Begum Mahal household, and Azaan gets into trouble with his employer. Is the end for Begum Mahal around the corner?
Episode 125
Babu Bhai joins Azaan at the garden to help him deliberate his dilemma, and as they converse, someone offers Azaan a huge sum of money. The gesture makes him feel humiliated; hence, he decides to play his guitar to entertain those around him. Luckily, a woman dressed in a veil walks to him and hands him a considerable amount of money, which is the exact amount of money he is supposed to raise.
Wednesday, 5th of May 2021
Episode 126
Razia Begum returns home, and she is received with so much love. Later, she asks to meet Azaan and opens up to him about the damning details of what happened five years ago, and the particulars leave Azaan in shock. Meanwhile, Rubina overhears their conversation and begins to worry.
Episode 127
Razia Begum asks to see Noor and questions her about the fateful night's events five years ago. Noor opens up about the events that led to Adil murdering Shayra and how he escaped. She goes ahead to elaborate how much she tried to reach out to the police to no avail.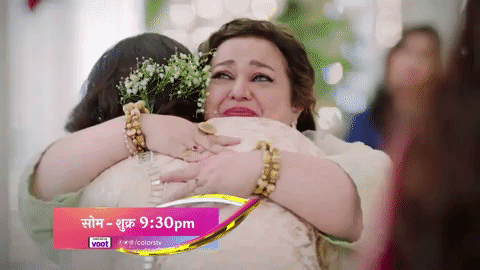 Thursday, 6th of May 2021
Episode 128
Noor's words leave Razia Begum bewildered. Later in the night, she knocks at Noor's door, and Razia Begum convinces her to give Azaan a chance at love. She makes her believe that her passion will work better at making Azaan go back to his old ways than her shock therapy.
Episode 129
Rubina slaps Dilruba when she questions her, and Khalid tries to calm the situation by alleging that Dilruba stole some money. Therefore, he asks Dilruba to promise to keep the secret before leaving the house. Later, Rubina accuses Khalid of having an affair with Noor; hence, he plans to oust her. Rubina goes ahead to make him decide and issues him an ultimatum never to see the baby if he chooses Noor over her.
Friday, 7th of May 2021
Episode 130
Khalid informs Noor about Rubina's pregnancy, and Noor reveals the news to everyone. Upon hearing the news, Razia Begum gets so excited that she starts planning Rubina's baby shower. Elsewhere, Mashuqa realises that Rubina looks troubled, and it makes her begin to worry as well. Therefore, Mashuqa and Dilruba approach Noor to express their concerns about Rubina and her pregnancy.
Episode 131
Rubina faces so much pressure from Noor that she blubbers about not being pregnant for the money. She goes ahead to reveal her entire truth. Noor mentions her fake calls, and it provokes her; hence, she threatens to kill Noor with the medicine she used on Razia Begum!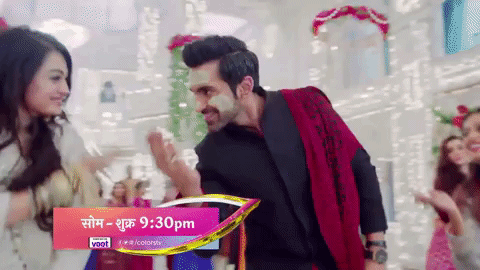 Monday, 10th of May 2021
Episode 132
Azaan catches everyone by surprise when he mentions signing a contract for his music album. Later, he scolds Noor for attempting to sabotage his career, although Razia Begum reveals shocking details about Noor's intentions towards him. How will he process Razia Begum's revelation?
Episode 133
Noor deliberates on telling Azaan the truth about Shayra's death, hoping that the details will give him closure and help him move on. Razia Begum expresses her concerns about how Azaan will process the information, although Noor promises to use a theatrical representation of Shayra's death. Razia Begum realises that Noor has the best intentions towards Azaan; hence, she prays for their union.
Tuesday, 11th of May 2021
Episode 134
Azaan and Noor walk to the hall to usher in the visitor. Noor delightedly walks towards the man and embraces him, leaving everyone else in shock. The man introduces himself as Radhe Shyam Agarwal. Who is he? How are they related?
Noor
Noor makes everyone doubt her intentions when she subjects Azaan to a test. Later, she opens up to Razia Begum about startling details regarding Shayra's death. Noor also suggests ways of helping Azaan process the loss and how to help him move on. Later, when Azaan scolds her, Razia Begum makes him believe she has the best intention towards him. However, when Radhe Shyam Agarwal walks into the mansion, Noor embraces him, leaving everyone awestruck! Has she been living a lie all along?
Rubina
Rubina scolds Dilruba for questioning her actions. Later, she confronts Khalid for his relationship with Noor and makes him choose between her and Noor. Rubina also threatens never to let him see his baby if he chooses Noor. Later, she informs Noor about her pregnancy, and when Noor doubts her, she unwittingly states how she attempted to murder Razia Begum. Will Noor use this information against her?
The Promised Love teasers for May 2021 are proof of how much drama awaits you in the oncoming episodes. If you wish to find out who Radhe Shyam Agarwal is and whether Noor betrayed everyone, tune in to Glow TV every Monday to Friday.
READ ALSO: Isono Teasers for May 2021: Will Gabriel's secret come out?
Briefly.co.za published exhilarating details about Isono teasers for May 2021. You will be surprised by how much drama is going to unfold in the show's oncoming episodes.
Isono teasers highlight Gabriel's dilemma and how much he faces when he chooses Ayo over Mary. Mary fights back by revealing one of his darkest secrets, which ruins his friendship with Abednego. How will he get over the shame?
Source: Briefly.co.za