Days of Our Lives Teasers for May 2021: Chad visits Gabi in prison
Days of Our Lives soapie is a captivating show that features the twists and turns in the lives of the Salem town members. The most enthralling thing about the drama series is the remarkable ways the cast members play their roles. Another notable thing about it is how some of the cast members choose friends over family. While waiting for the daily broadcast, these Days of Our Lives teasers provide an insight into what you should brace yourself for.

The American daytime Days of Our Lives soap opera broadcast on NBC is one of the longest-running scripted television programs globally. Since the 8th of November, 1965, the drama show has been airing almost every weekday. The show is co-produced by Corday Productions and Sony Pictures Television, while Ted Corday and Betty Corday created the series. Although it first aired on SABC in South Africa, it moved to eTV recently.
Days of Our Lives May 2021 teasers
In 2012 and 2018, the fascinating TV series won the Daytime Emmy Award for Outstanding Drama Writing Team and the Daytime Emmy for Outstanding Drama Series in June 2013 and April 2018. If you wonder what makes the show special, these teasers will give you a sneak peek into what has been happening and what to expect this month.
Episode 13313 (427) - Monday, 3rd of May, 2021
Because Abigail thinks she is losing her mind, out of desperation, she seeks assistance from Marlena. Who could be the woman that Chad saw entering Stefan's room in Hong Kong? Paul spies on Vivian based on Kate's request, and Stefan catches Vivian and Leo together, while Will and Paul celebrate Will's new job with The Spectator as a reporter.
Episode 13314 (428) - Tuesday, 4th of May, 2021
Elo recommits himself to the child's father as Kayla shares some bad news about Lani's baby. Surprisingly, Lani and Abe get across to Valerie. Steve reads out the riot act to Stefan concerning Abigail after receiving Abe's assistance over coping with his blindness.
Episode 13315 (429) - Wednesday, 5th of May, 2021
Once again, Chad confronts "Abigail" about what she was accused of concerning Gabi. As Rafe shows up to query the accusations, he finds out that the verdict has to do with Gabi. Later, Justin arrives, and Gabi's gest hopeful, thinking Rafe will possibly convince Abigail to change her statement.
Adrienne and Justin meet Sonny's guest, Leo, who slept over. After Leo and Vivian meet, Vivian is excited to know that Leo eventually seduced Sonny. At the same time, Adrienne informs Sonny to take caution, while Eric and Jennifer wake up together and share a romantic morning.
Episode 13316 (430) - Thursday, 6th of May, 2021
It is apparent that Gabi has a hand in Andre's murder, and as Justin promises to appeal, Melinda persuades the judge. Gabby struggles to get past Dr Laura to be with Stefan, and after some time, Marlena confronts Abigail. Also, Vivian visits Maggie and Victor to make amends after an attempt to seduce Victor.
Episode 13317 (431) - Friday, 7th of May, 2021
After Marlena finds out about the existence of Gabby's change, she angrily criticizes Stefan. Gabby lashes out while Hope returns home and encourages Rafe after the pronounced judgement on Gabi. Eve fights her sexual pressure with Brady as the introductory Bella contest outcomes are posted. Brady suggests a wager to Eve concerning Claire and Ciara.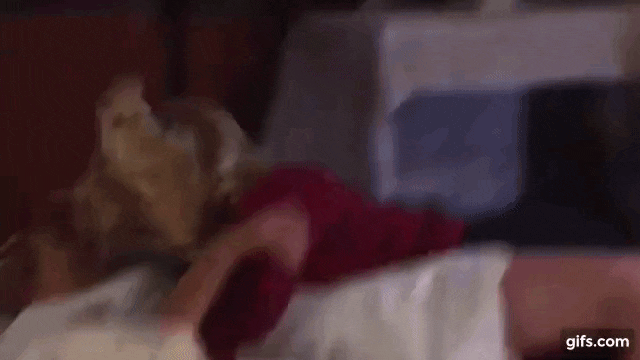 In the meantime, Claire fights with Ciara because of the outcomes and accuses her of cheating. Later, Tripp eavesdrops as Claire asks Theo to assist her. At the same time, Ciara accuses Eve of being a member of Claire's team. Lucas tries to discourage Chloe from giving Miguel's offer a thought.
Episode 13318 (432) - Monday, 10th of May, 2021
Gabby and Stefan need to hide Marlena, who is now unconscious, any time Kate returns home. Chad consoles Gabi, who is back behind bars. Brady confides in John after a severe argument with Eve because he is trying to win her love again. Meanwhile, Eve informs Chloe about her bet with Brady.
Before then, Lucas informs Chloe that he believes he has information regarding Miguel's mystery boss, so he confronts Kate. Besides the discussion with Eve, Chloe lets Lucas know how seriously she considers accepting the offer. The annulment papers that Rafe hand over to Hope shock him.
Episode 13319 (433) - Tuesday, 11th of May, 2021
Kate is still angry with Paul because he is yet to share any helpful information regarding Vivian. Meanwhile, Vivian stands her ground that Leo has to continue with their plan to bring down Sonny. Adrienne suggests that Will should do his story as his first piece for the Spectator, while Rafe chooses not to sign Hope's annulment papers. Meanwhile, Tripp encourages Claire.
Episode 13,320 (434) - Wednesday, 12th of May, 2021
John looks for Marlena and asks Kate if she knows where she is. Meanwhile, Marlena tries to persuade Stefan to let her go as Chad confronts Gabby over the wrong information she gave. Abigail awakes inside her conscious mind because of Chad's profession of love, but Gabby knows what to do to keep her locked away.
Episode 13,321 (435) - Thursday, 13th of May, 2021
Rafe tells Chad that Abigail possibly lied concerning Gabi's confession because she is getting out of her mind. As Chad reviews the case with Rafe, Abigail encounters Andre after being trapped in her troubled mind.
Marlena tries to persuade Stefan that he will never succeed in holding her captive forever because John will locate her. Meanwhile, John interrogates Gabby about the meeting she and Marlena were supposed to have. Jennifer tries to convince Hope to consider Rafe again before Rafe runs to Hope for assistance.
Episode 13,322 (436) - Friday, 14th of May, 2021
The outcomes of the Bella contest are in, and the winner is known, even though the results still hinge on Eve and Brady's relationship. Tripp attempts amending things with Ciara because she did not vote for her, while Chloe confronts Kate about her career opportunity in Mexico.
Leo keeps working on Sonny, knowing that he needs to get him back into bed, while Paul informs Will about sighting Leo and Vivian together. Kate makes a slip to Vivian concerning Maggie and Victor, which surprises her. Also, Will continues with his plan to interrogate someone about his death.
Episode 13,323 (437) - Monday, 17th of May, 2021
Brady pleads his case to Eve, and Lucas grills Vivian about whether Kate influenced Chloe's job offer. Afterwards, Lucas tells Maggie that he persuaded Chloe to accept Mexico's job offer. Meanwhile, Chloe tells Miguel that Lucas is her reason for staying in Salem.
Claire admits to Tripp that she asked Theo to rig the contest in her favour. Meanwhile, Ciara is angry with Wyatt, while Paul acknowledges that he has been following Leo and is aware of Vivian's connection. Leo keeps it away but later lets Vivian know. Paul sends an SMS to Kate informing her that he has another information regarding Vivian.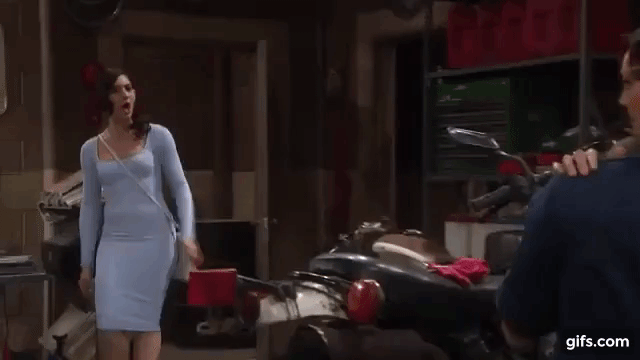 Episode 13,324 (438) - Tuesday, 18th of May, 2021
Stefan and Gabby plan to leave Salem since Hope, Chad, and Rafe have resolved to locate the mystery woman from Hong Kong. Meanwhile, Vivian eavesdrops that her son intends to abandon her and encourages him not to go. Stefan makes a bold move while Kate comes face-to-face with the woman in the wig.
Eli visits an angry Gabi in prison to convince her that he has not changed his mind on proving that she is innocent as Lani crosses paths with JJ and shares information with him regarding her high-risk pregnancy.
Episode 13,325 (439) - Wednesday, 19th of May, 2021
Kate becomes surprised after coming face-to-face with Gabby. Following the deal with Kate, Gabby and Stefan are resolute in leaving Salem without any further delay. After some time, Chad spots Stefan with Abigail. Meanwhile, Vivian and Marlena update Kate on the state of things with Abigail.
Before then, Chad visits Gabi in prison and updates her on Abigail and Rafe's investigation. Shawn eventually meets the Hong Kong hotel's security head. Shawn hands over the security video to discover the mystery woman's identity.
Episode 13,326 (440) - Thursday, 20th of May, 2021
Chad catches Abigail (Gabby) and Stefan in bed, and while Gabby tries to play the defensive game, Chad goes off on Stefan. Rafe and Hope reel from the revelation that Abigail is the Hong Kong mystery woman. Kate finds it hard to believe what Vivian said about Abigail that she murdered Andre, but Marlena speculates that it could be true.
Gabi is attacked in prison, and Will stops by to see Adrienne at the Kiriakis mansion but discusses with Sonny instead concerning the first article he wrote for the Spectator. Leo arrives, and Will stops telling Sonny about Paul's suspicions. Leo warns Sonny that Vivian approached him.
Episode 13,327 (441) - Friday, 21st of May, 2021
Hope dials 911 as Rafe stops Chad from attacking Stefan. Chad believes Stefan did something to make Abigail feel she was Gabi. Gabby and Steve's path crosses, and from there, she makes her way to the hospital to see Stefan. Meanwhile, Steve discovers from Kayla that Abigail's whereabouts are unknown and confesses that he just ran into her.
JJ is dismayed to hear that Abigail is missing after bringing Stefan to the hospital for treatment. Later, he and Rafe become petrified to hear that Gabi was attacked at the prison. Ciara informs Wyatt that she forgives him for the lies that led her to leave Salem. Tripp is offended.
Episode 13,328 (442) - Monday, 24th of May, 2021
Tripp and Ciara crack the code on Wyatt's phone and trap an unconscious Claire. Brady and Eve visit Doug's place, while Lucas shares a date with Chloe. Maggie supports the men to continue fighting for their desires.
Victor calls Shane to check on Theresa because he is concerned about Brady's dedication to winning Eve back. Maggie almost overhears the call, and Eli treats Lani's placenta previa as if it was a big case, unknown to Lani's emotions about how she feels. Eli seeks guidance from Julie.
Episode 13,329 (443) - Tuesday, 25th of May, 2021
Brady, Lucas, Chloe, and Eve all share a toast, oblivious that Miguel spiked the club soda. After then, Chloe is dismayed to see herself alone in the club with Miguel. Brady makes every possible effort to win back Eve's love. Nevertheless, Ciara tells Eve that the New Face of Bella contest was rigged for Claire to win.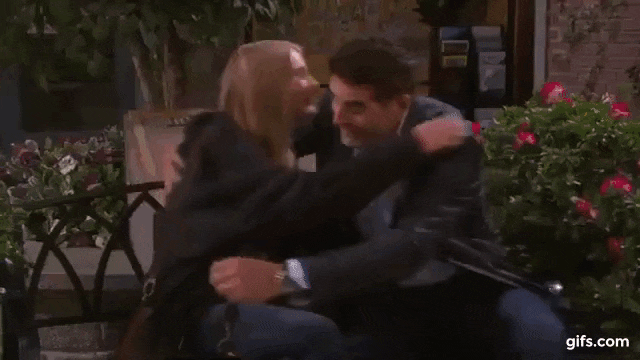 Tripp and Ciara confront Wyatt and Claire concerning their secretive behaviour in rigging the contest. Jennifer comes back from an assignment out of town to see Eric, while Anna and Roman meet them in the pub and make an announcement.
Episode 13,330 (444) - Wednesday, 26th of May, 2021
Despite Stefan's urging, Gabby refuses to leave his side, and Steve catches her. Before then, Steve and Kayla are troubled about Abigail. Chad tries to make bail, but so far, Justin has not had any breakthroughs. Hope attempts to calm Chad down while Jennifer and Eric show up and learn about Chad and Abigail.
Hope visits the hospital, but then Eric gets to know that his mom's whereabouts are unknown. Miguel drugs Brady and Lucas assists him to the hospital, where Kayla examines him. Meanwhile, at Doug's Place, Miguel refuses to give up on Chloe and purposes to capture her.
Episode 13,331 (445) - Thursday, 27th of May, 2021
Hope brings Gabby into the station, where Gabby lashes out at Jennifer and Chad. John appears and requires to know Marlena's whereabouts. Laura and Gabby have a personal discussion. Meanwhile, Kate, Marlena, and Vivian get drunk in the bunker.
Episode 13,332 (446) - Friday, 28th of May, 2021
Gabby finds herself in a dangerous position with Dr Laura and the authorities. Later, Gabby gets to speak to Stefan, who comes under fire from Jennifer before Eric shows up. They talk to Kayla about Abigail, and Kayla suggests that Marlena can assist, but Eric says that she is nowhere to be found.
Kayla prompts Steve not to hide anything from her. Kate, Marlena, and Vivian are at their wit's end and worried about dying because there is no oxygen. Meanwhile, Hope, John, and Paul discover where the women are.
Episode 13,333 (447) - Monday, 31st of May, 2021
Gabby calls Stefan in the hospital about their next move from there after making a plea deal. Abigail tries to break through, but Laura confronts her. Paul, John, and Hope manage to get Marlena, Kate, and Vivian back to life after "Abigail" almost suffocated them in the tunnel under the DiMera mansion.
Vivian rushes off to Stefan and implores him to give up on Gabby. Will visits Gabi in the prison infirmary after she was beaten up. Meanwhile, Kate and Paul discover that Leo is likely to be the same person that Kate saw Vivian pay off.
Gabi
Justin's arrival increases Gabi's hoping, thinking Rafe will possibly convince Abigail to change her statement. Now that it is clear that Gabi is privy to Andre's murder, what will Justin and the others do? Can the judgement against Gabi be reversed since Justin promises to appeal it? At the same time, what is her fate, considering Eli's attempts to prove her innocence?
Kate
Kate is dissatisfied with Paul's refusal to share helpful information regarding Vivian. Regarding Chloe's new career opportunity in Mexico, could Kate have influenced it as Lucas presses Vivian to explain? Now that Paul claims to have further information about Vivian, will he open up to her this time? Besides, how will Vivian convince Kate to believe her claims against Abigail concerning Andre's murder?
Considering what you have read from these Days of Our Lives teasers for May 2021 episodes, questions like why Kate is surprised after seeing Gabby must be on your mind. If that is the case, do not miss the details on this and other interesting facts as the premiere episodes broadcast from Mondays to Fridays on eTV at 16h45.
READ ALSO: Strange Love Teasers for May 2021: Latest episodes here
Briefly.co.za shared exciting highlights on your favourite Strange Love soapie for May 2021. In the post, Anjali scolds Astha for getting home late after being reprimanded by Niranjan.
Also, while Astha's family is troubled with how Anjali behaves, Anjali prevents Astha from visiting her sick father. Get to know what Shlok did after finding out.
Source: Briefly News