Rhythm City Teasers for May 2021: What is Pearl's real agenda?
Rhythm City teasers for May 2021 will keep you glued to your screen for the next couple of weeks. Mzi's troubled times continue as he is left with tough decisions to make. On the other hand, Pule is not making it easy for Puleng and makes a public display of her failures. What lies in the future of the Ndlovu household?

The Rhythm City has gained a lot of popularity both locally and internationally. The drama continues as Pearl and Khulekani are settled on making the Ndlovus' lives a living hell. They will not settle for small rifts between the family and will continue until they have everyone shattered.
Rhythm City teasers May 2021
This month on Rhythm City, Mzi has been left with difficult choices to make. On the other hand, Suffocate takes the troubles out of Mzi's hand and gives himself up. Here are the teasers:
Monday, 3rd May 2021 (Episode 3606)
Mzi is in a dilemma; she has to choose between letting the truth of his father being David Gebaro's murderer be exposed and agreeing to do what Pearl wants. Suffocate clearly sees that something is bothering Mzi, but Mzi is not in a position to open up to him. He settles on a selfless decision.
Zak links up with Khulekani, and he gets a feeling of sense of belonging. On the other side, Ziyanda, whose life has started a downward spiral, feels awful. Zinhle gets the feeling of being cast aside in favour of the male heir. Zak is brought back to reality when he gets to know that Ziyanda has been involved in an accident and has been admitted to the hospital.
Kea has been fired from her internship, as her past comes to bite back at her.
Tuesday, 4th May 2021 (Episode 3607)
The pressure from Pearl's demands weighs on Mzi, and he ends up dreaming that he has been arrested with theft charges and his family becoming hostile towards him. He compels himself to steal a part of the client's money in the safe, with Patrick almost catching him in the act. It dawns on him that Pearl is not done with him.
Zak dashes to the hospital to see Ziyanda only to discover that her injuries are severe and she is in surgery. Khulekani gets to the hospital to console Zak. Ziyanda wakes up, and Zak vows not to leave her.
Mapula encourages Kea to tell the Khuses the truth about her lying on her resume and being fired. Kea confesses; however, she puts that blame on the Khuses.
Wednesday, 5th May 2021 (Episode 3608)
Puleng, being concerned by Mzi's withdrawal, tries to get him to open up to her, but he does not budge. In an attempt to find out what is going on with him, she decides to meet up with Philisiwe Mokwala. Pearl continues to make Mzi's life miserable and tells him that the inevitable is about to happen.
Nandi does not show up at the hospital to see Ziyanda, which greatly saddens her. Khulekani feels threatened by Zak and Ziyanda's relationship, which causes her to vent out on Mandlakhe about wanting to separate them.
Blossom coerces Kea to work at the spaza shop. Kea feels like she has failed in life after encountering a former classmate who is doing well in life, unlike her.

Thursday, 6th May 2021 (Episode 3609)
Sabelo is enlisted by Puleng to keep tabs on Mzi, but things do not follow through as planned. Mzi feels guilty as Patrick continuously assures their client, Donald Dube, that his money is safe and secured. Mzi desperately pleads with Pearl, but her heart is cold as ice.
Khulekani questions Zak about moving into the Ngobese household; in a comeback, Zak questions him on the threats of having him terminated. Nandi eventually goes to visit Ziyanda, who is still in the hospital. Sindiswa behaves in an uncouth manner when she gets the nomination for the best DJ award. Meanwhile, Kea is completely drunk and becomes chaotic at Kilowatt.
Friday, 7th May 2021 (Episode 3610)
Pearl makes another demand which leaves Mzi in a very tight spot; Mzi has to pick between saving his job and having his father imprisoned. Pule tries to put aside the tension between him and Puleng; however, she is not open to his advances.
Ziyanda becomes more hopeful when Zak requests to move in with her after her discharge. However, her hopes are short-lived when Mkhulu discloses a dark issue in the Ngobese household that could tear them apart. Sindiswa's desperation to give a good impression and get the DJ of the Year award leads her to pass off Mapula's idea as hers.
Monday, 10th May 2021 (Episode 3611)
Mzi declines from doing what Pearl demands; however after Puleng visits her, she gets something new to use against him. Khulekani pleads with Zak, and at this time, Ziyanda tells the two of them that if Zak wishes to stay with Khulekani, she will not stand in their way.
Mampho is aware that Sindiswa lied about Mapula's idea being hers and is very disappointed. Matters are getting worse when the idea appears to be getting the attention of the management.
Tuesday, 11th May 2021 (Episode 3612)
Mzi refuses to open up to Puleng about what is happening between him and Pearl. He enquires from Patrick if there is a way the video evidence can be used to acquaint Suffo, but none is found. Pearl gives Mzi a few days to make up his mind. Suffo informs Mzi that he is fully prepared to face the repercussions of his past doings.
Ziyanda urges Zak to move in with Khulekani; however, he gets more confused when Zinhle is of the opinion that he should reside with his mother. Fats urges him to stop complicating matters, and later on, he tells both Khulekani and Ziyanda that he wants all of them to move in together.
Mapula is shocked when she learns that the idea she had is trending on social media. She is repulsed and goes to confront Sindiswa when she gets to know that it was she who stole her idea.
Wednesday, 12th May 2021 (Episode 3613)
Mzi gets ready to let Pearl expose his father's crime. However, Pule and Puleng consult with Mzi after Pearl's revelation. He gets to understand the difficult position they are all in because of Pearl. Zak insists on his proposal, and when Nandi learns about it, she becomes furious.
Zinhle faces it up with Zak over whose happiness should be put first. Nandi hands Ziyanda an ultimatum, and she gives her her decision. Sindiswa requests Sabelo to talk to Mapula on her behalf. This, later on, proves to be a terrible idea.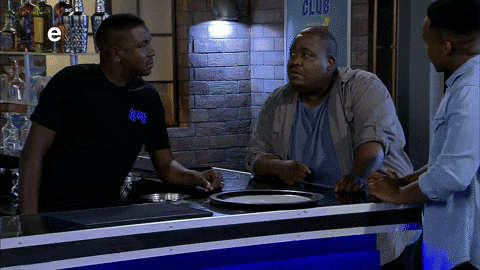 Thursday, 13th May 2021 (Episode 3614)
Pule flares up when he gets to know that Mzi is willing to sacrifice his father's freedom rather than turn himself in for stealing Dube's money. However, the three family members sit down to brainstorm on how to deal with the problem. He brings up a harsh and startling solution.
Khulekani lays everything bare before Nandi and tells her that he wants Zak to live with him even if that option comes with Ziyanda. He adds that if Nandi chose to leave, he would not hinder her from doing so. Sindiswa is scared that Mapula will reveal the truth to Ziyanda about her idea being stolen, thereby destroying her career.
Friday, 14th May 2021 (Episode 3615)
Pule tries to convince Puleng and Mzi of the idea of getting rid of Pearl. The two are mortified when they hear the plan. Puleng informs Suffocate how meaningful he is to her because she fears she will lose her husband. Pule goes to see Pearl with the mind of doing the worst.
Khulekani fears Nandi has left him for good after she is gone in the morning. However, she goes back home and gives the new living arrangement rules. Zak and Ziyanda go back to their new home at the Ngobese household, despite the hovering tension.
Sindiswa desperately asks for forgiveness from Mapula, but she does not have it. Sabelo pleads with Sindiswa to apologise again, and eventually, Mapula reluctantly accepts a truce.
Monday, 17th May 2021 (Episode 3616)
Pule hands Mzi a final offer; Pearl's life or his future. Mzi's decision compels Puleng to open up to Suffocate about the threat against their family.
Zinhle and Zak have a tough time coping with the current living arrangements. They turn to each other for solace, only to find out that the ambers in their chemistry are still alive. It is evident that Sindiswa has no regrets about taking Mapula's ideas and brags in her face.
Tuesday, 18th May 2021 (Episode 3617)
Suffo listens to the boys' plan; however, he disapproves of it. He is insistent on taking the blame for the death of David and go to prison. He starts getting ready until Mzi makes a final plea.
Ziyanda and Nandi are not on good terms as the tension in the Ngobese house continues. Zinhle consoles Kea; however, neither Zak nor Zinhle are able to bring their parents together. Mapula takes the blame for not making use of the opportunity she had. At the same time, Sabelo squares it up with Sindiswa for taking advantage of her friends.
Wednesday, 19th May 2021 (Episode 3618)
Suffo feels the gravity of his son's sacrifice as Pearl gives Mzi instructions to stream live the confession to be made to Kenny Kunene. Suffocate takes matters into his own hands despite Pule's repeated assurance that Mzi is doing what is right.
Zak's dreams of ever having an ordinary family life are killed when he sees how broken the Ngobese family is. He can only turn to Zinhle for comfort, and their mutual pain rekindles a former attraction. Sindiswa is having a good with the stolen idea; however, Mapula is boiling in anger.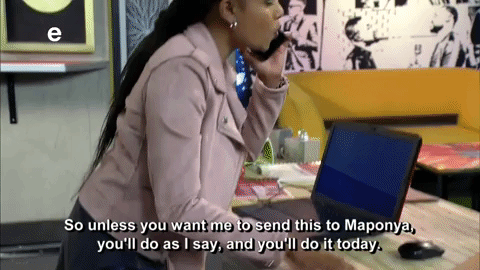 Thursday, 20th May 2021 (Episode 3619)
Suffocate refuses Mzi's attempts on trying to stop him from going to jail. Pearl soon finds out that her vengeance is not as satisfying as she assumed it would be when she visited Mzi. Suffocate has an emotional farewell with Puleng, Mzi and Pule.
Zinhle stops herself from confessing to Nandi about the other night with Zak. Despite this, Nandi can tell something is brewing up between the two. She goes on to say this to Ziyanda, which causes a big fight.
Sindi dismisses Mapula while at work only to realise that Mapula has been chosen to pick a DJ for 9-Nine's Youth Day party. Sabelo finds the situation amusing and dubs it as karma.
Friday, 21st May 2021 (Episode 3620)
The world is astonished by the shocking news of Suffo's arrest, and everyone tries to cope with the information. Suffo makes a hefty offer after Maponya makes an intimidating move on his family.
Nandi is making Khulekani's life unpleasant; however, he is keen to see to it that the plans against the Ndlovu family are stepped up. At the same time, Zinhle and Zak's attraction brings them closer. Kea is of the opinion that Mapula should choose her for the new opening to make Sindiswa suffer for her deeds.
Monday, 24th May 2021 (Episode 3621)
Maponya accepts Suffocate's proposition and agrees to cease pursuing the Ndlovu family. However, as one problem is settled, another one comes in the form of Khulekani. He vows that their dynasty will not live long without him. On the other hand, Puleng attempts to kill Pule's bid for power.
Khulekani tries everything to win back Nandi. His sincerity softens her up but asks him to understand her fears. Khulekani and Nandi are not at ease with the unsettling idea of the possibility of a secret affair between Zak and Zinhle. Sabelo is going nuts from Sindiswa's endless nagging while Mapula has fun making her suffer.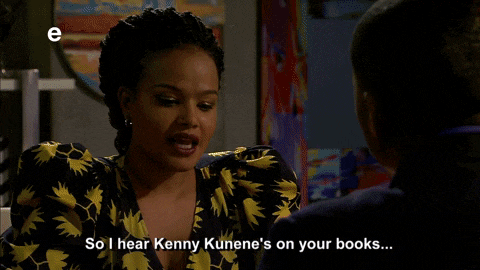 Tuesday, 25th May 2021 (Episode 3622)
Maponya resentfully lets the Ndlovus know that they are safe because of Suffo's offer. Pule, on the other hand, while assuming that he is in charge of the family, rubs up with everyone in the wrong way. As he tries to inform Khuleni and Pearl about some matters, Puleng walks in as the real head of the family. Zinhle and Zak become very anxious when Khulekani summons everyone for a family meeting. Nandi's insinuations do not please Ziyanda, and after the young fellows deny any romantic relations, she tries to reconcile with Nandi.
Sindiswa promises Sabelo some sexy time when he assures her that he has settled things with Mapula. However, things are not resolved as stated, and Mapula gives Sindi a tough time.
Wednesday, 26th May 2021 (Episode 3623)
Suffocate picks his heir, and his decision does not please the rest of his family. Pearl and Khulekani are ecstatic about the growing rifts between the family. They see a good chance to take over Suffocate's works while they are in the hands of inexperienced Puleng.
Zinhle and Zak reconsider their choice of being in a secret relationship; however, their doubts are put aside when they find an opportunity to be alone and secluded. Mapula's pride stands in the way of accepting Sindiswa for the Youth Day MC despite her presenting a good pitch.
Thursday, 27th May 2021 (Episode 3624)
Pule is not happy with the decision of having Puleng take over as head of the family. He cautions her that Pearl will do everything to destroy her. Pearl eventually shows Puleng that the life she has chosen is not cut out for her. Despite all this, Mzi has Puleng's back.
Zinhle and Zak's happiness shatters when they realise that the last time they had sexual intercourse, the condom broke. They go through all the possible implications of this as reality dawns on them.
Mapula wonders what to do about Sindi's pitch and figures out she still has time to make another plan. Sindiswa vents out to her mother, who in turn pressures Sabelo to sort out her issues.
Friday, 28th May 2021 (Episode 3625)
Pule makes Mzi question Suffocate's decision and Puleng's abilities. Pearl overwhelms Puleng with paperwork which makes her doubt herself. While with Cuba, she admits everything is beyond her. Suffocate rejects Pearl's get-out-of-jail-free card.
Zinhle and Zak flip out on the possibility of her being pregnant, leading them to get a pregnancy kit. Blossom is worried about a possible friendship between Kea and Zinhle, but Kea assures her there is nothing to worry about. Machiliza accuses Mapula of standing in the way of Sindisiwa career path.
Monday, 31st (Episode 3626)
Puleng arrives at the high-level meeting at RedHub, shaken and unprepared. Khulekani and Pearl are ecstatic to see the growing rift in the Ndlovu household when Pule openly humiliates Puleng. Puleng decides to quit RedHub, but Cuba questions her decision with a reality check concerning the future of Nqobimpi.
Zinhle and Zak have a disagreement on their next course of action if they turn out pregnant. Zinhle refuses to keep the baby while Zak insists on keeping it. Khulekani, Ziyanda and Nandi are publicly scorned because of the affairs of their family. Mapula's treatment towards Sindiswa leads to Sindiswa and Machiliza ganging up on Sabelo.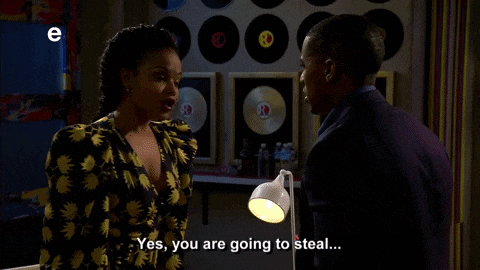 Sindiswa
After a greedy decision, Sindi is paying the price with Mapula's torments. Life is getting harder by the day, and Mapula is not planning on going easy on her. She already has everyone trying to push Mapula; however, will Mapula back down or will the conflict continue?
Pearl
What is Pearl's true intentions for the Ndlovu family? First, she gets Mzi to choose between his father and himself; Suffo eventually gives himself up and then she goes to give Suffo an offer to get out of jail. It is evident that the growing rift in the Ndlovu household gives her great joy, but what exactly is her agenda?
This coming May will be a roller coaster ride you do not want to miss, as seen in the Rhythm City teasers. Watch the episodes of the television show from Monday to Friday at 7.00 PM only on etv.
READ ALSO: The Estate Teasers for May 2021: Goniwe receives threats to quit the Premiership race
There is trouble in paradise! Briefly.co.za published the Estate teasers for May 2021, and things are going downhill for Goniwe. The blood, sweat and tears Goniwe has put into to build what she has are under threat.
On the other hand, Shadrack and Muzi's battle continues as Muzi attempts to protect Goniwe's plans. To find out the latest, check out the teasers for the coming month.
Source: Briefly News