Stephen King net worth, son, wife, books, career, movies, assets
Stephen King is a prolific writer and one of the richest authors in the world. He is best known for writing and screenwriting horror, fantasy, suspense, and gothic novels, most of which have won several awards. With close to 70 published books to his credit, he has sold over 350 million copies worldwide. Considering all he has made from his writings, Stephen King net worth will possibly be the next topic of discussion.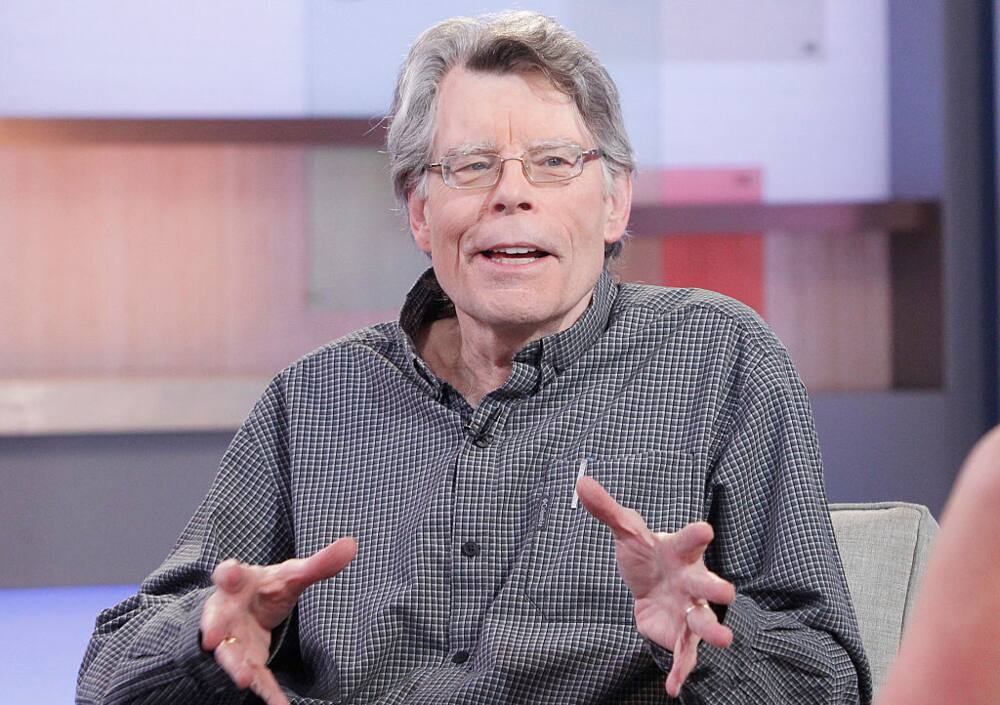 Stephen is a New York Times bestselling author. Upon bagging a degree in English studies, he became one of the most well-known authors in the world. Many of his books have been adapted and shown on TV series, including IT and The Shining.
Profile summary
Full name: Stephen Edwin King
Penname: Richard Bachman, John Swithen, Beryl Evans
Date of birth: 21st of September, 1947
Age: 73 years old
Place of birth: Portland, Maine, United States
Profession: Author
Education: University of Maine
Relationship status: Married
Spouse: Tabitha Spruce
Who is Stephen King?
Stephen is an American author of suspense, crime, horror, supernatural fiction, fantasy, and science-fiction novels. He was born in Portland, Maine, to Donald Edwin, a merchant seaman, and Nellie Ruth. How old is Stephen King? Stephen King age is 73 years. He was born on the 21st of September, 1947, and he will be 74 years old by September 2021.
After his parents' marriage in Scarborough, Maine, they moved to Chicago and lived with Donald's family shortly before relocating to Croton-on-Hudson, New York. When World War II ended, the family went back to Maine. Unfortunately for little Stephen, when he was only two years of age, his father left the family, and his mother had to saddle the responsibility of raising him with his older brother, David.
Education
King learned at Durham Elementary School and graduated from Lisbon Falls High School in Lisbon Falls, Maine, in 1966. Between 1966 and 1970, he schooled at the University of Maine and graduated with a Bachelor of Arts in English.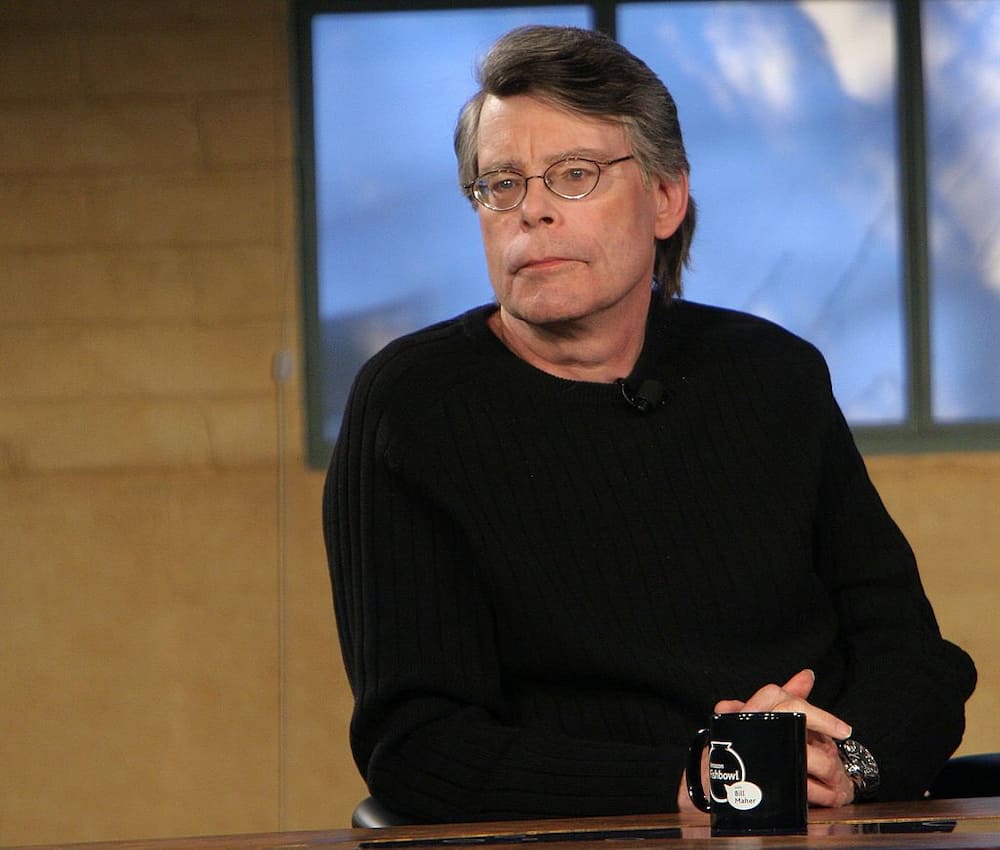 While schooling, King did several jobs to cope with the financial requirements of his education. He worked at an industrial laundry, was a gas pump attendant, and even worked as a janitor. King also started writing for fun and contributed to Dave's Rag, a newspaper his brother printed with a mimeograph machine.
Stephen King books and career
After his college degree completion in 1970, King applied for the role of teacher in several places but was met with disappointment. So, he took a laundry job while continuing to pen down stories in his spare time.
In late 1971, however, he got a teaching job as an English teacher at Hampden Academy. That same year, he got married to his sweetheart, Tabitha Spruce. Two years into his marriage, Stephen sold his first fictional book, Carrie: The tale of a tormented teen who gets revenge on her peers.
Later, it was adapted for a movie. Other novels soon followed, including Salem's Lot (1975), The Shining (1977), Firestarter (1980), Cujo (1981), and IT (1986). King published most of his books using Richard Bachman as his pen name.
Majorly, four of his early novels: Rage, The Long Walk, Roadwork, and The Running Man, were printed under this epithet. This was because he thought that the audience would not accept more than a book from an author within one year.
Television and film adaptations
Many Stephen's books were made into movies or TV adaptations. Cujo and Firestarter were made available for the big screen in 1983 and 1984. Also, in 1990, IT debuted, while Shining became the most talked about horror thriller that has been tested.
Stephen writes novels and stories at the speed of light. In the 1980s and 1990s, he released several books per year. His enticing, thrilling stories have continually been used as background stories for many movies.
Who is Stephen King wife?
Tabitha King is the wife of Stephen. How did Stephen King meet his wife? The duo met at the University of Maine while Tabitha was working in the school's library. Stephen fell in love with her after a poetry workshop in late 1969. Their union was blessed with three kids: Naomi Rachel, Joseph Hillstrom, and Owen Phillip.
A couple of years after their first encounter, they got married. However, their marriage has not been all rosy. Stephen disclosed that Tabitha has some standards that she will never compromise, and one of those is intolerance to drugs and alcohol. Nevertheless, after seeking intervention, he revealed that he no longer has hangovers.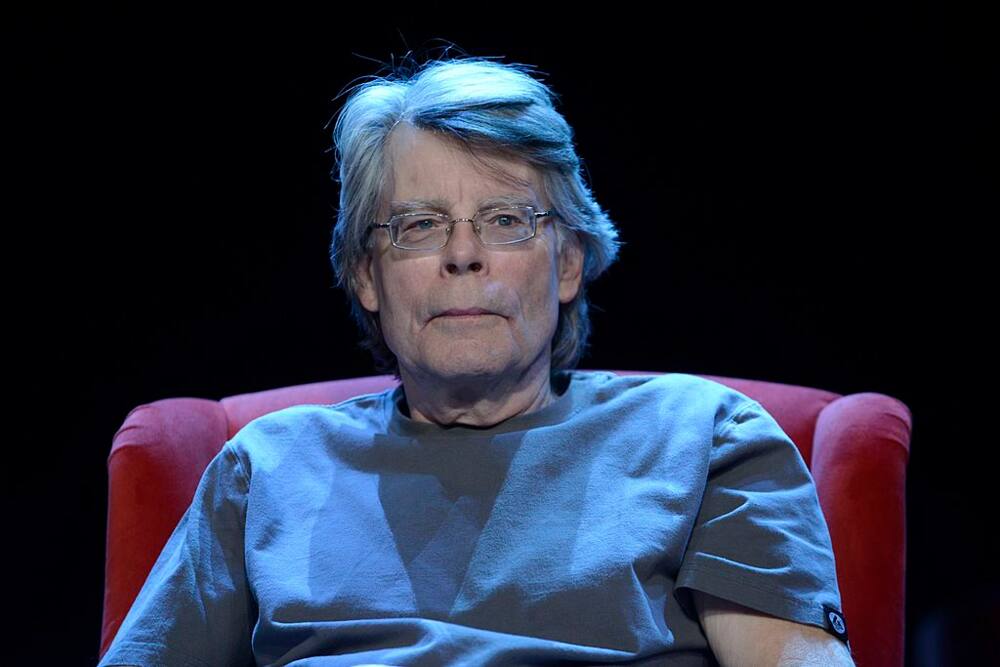 Are Joe Hill and Stephen King related?
Yes, Joe Hill is the pen name Stephen King's son, Joseph Hillström King, uses. Like his father, he has used his talent to bring pictures alive and contribute to the horror genre. He has even collaborated with his father, and their work has been adapted for major streaming services, including Netflix.
How much is Stephen King worth?
Stephen King's net worth is estimated to be $400 million. While he might not be the richest writer, he is one of richest ones.
So, how many books has Stephen King sold? The King of dark fiction has sold over 350 million copies of his books. His work is mind-blowing. How much does Stephen King make per book? He earns between $1 and $3 per copy sold, depending on the demand.
Earning a living as an author is a daunting task. Many authors make around $50,000 annually, but Stephen King net worth has revealed that he knows his onion and is very good with his skill.
READ ALSO: Elizabeth Tilson age, children, husband, career, net worth 2021
Elizabeth Tilson is a record maker as far as NBC network is concerned. As published on Briefly.co.za, being one of the youngest vice presidents in the organisation's history, Elizabeth is versatile in her career as a journalist.
She has proven this by working as a television journalist, publisher, and editor.
Source: Briefly News