Zuba 3 Teasers for May 2021: What is the truth behind the bracelet found?
Zuba is a drama field television show that has everyone glued to the screens every day. It tells a tale filled with passion, romance, and drama with a hint of thrill. In the Zuba teasers for May 2021, Thando has been arrested and is looking for a way out. However, he also discovers some truth about Miranda.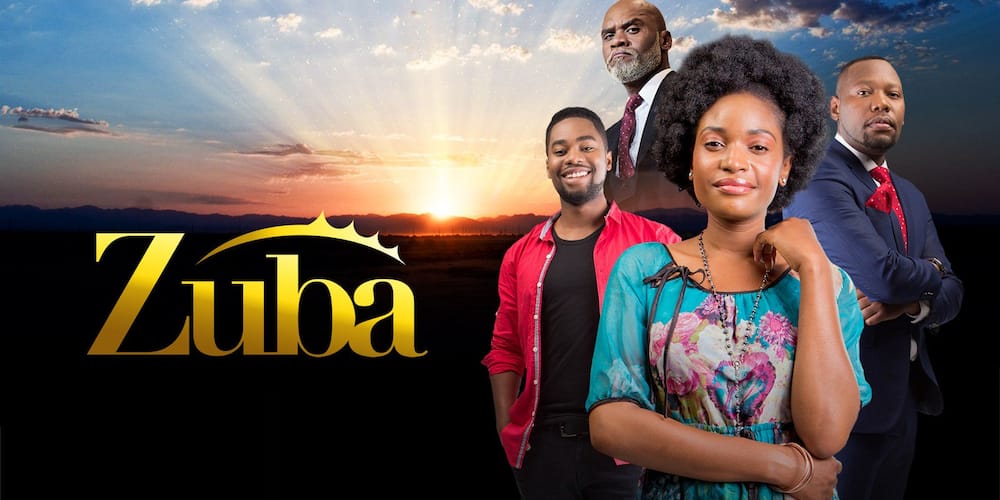 Previously on Zuba, Niko, an undercover cop, informs the law enforcement officers about the murder of Yemba. Thando and Zuba return to their reality as she questions him on the women's undergarments he has received as a gift. On the other hand, Jaden makes use of Suwi in spying on Joshua's mobile phone.
Zuba teasers May 2021
This coming month, Niko steps down from his job as a law enforcement officer. He also finds a bracelet in his jeans, which leads him to begin an investigation.
Saturday, 1st May 2021
Episode 131-132
Thando accuses Joshua of being the culprit behind the attempted murder on him and Zuba; this greatly hurts Joshua's feelings. Something goes wayward with Niko's operation, and Zuka can only watch helplessly.
Thando still refuses to let Niko visit Zuba in the hospital despite his feelings being out in the open. On the other hand, Valentine has been brought in by the police to be interrogated.
Sunday, 2nd May 2021
Episode 133-134
Niko defies Thando's wishes and goes on ahead to visit Zuka; Suwi comes to her defence. Meanwhile, Sandra and Mainza share a moment, whereas Valentine is in great distraught because of Jemimah.
Thando might be imprisoned for life after being charged with murder. After Niko visits Zuba at the hospital, she goes through a lot of emotional uncertainty.
Monday, 3rd May 2021
Episode 135-136
Lute has gotten into problems with the Mudenda family. On the other hand, Luwi issues Joshua with an ultimatum. Natasha's juicy birthday gift to Rick gets rejected.
Griffin and Thando are at loggerheads after encountering each other. After discovering she is expectant, Zuka becomes confused about whether she should share the news or keep quiet about it.
Tuesday, 4th May 2021
Episode 137-138
Thando gets hold of the one evidence that can prove his innocence. Back at home, Suwi continues to fill Joshua's mind with doubt and fear, making him believe that Thando is a brutal murderer.
Thando persuades the police force to investigate the button, and later on, Mwale gets arrested. Phingiwe tells everyone about Zuba's pregnancy.
Wednesday, 5th May 2021
Episode 139-140
Joshua and Suwi are worried after hearing the news of Zuba's pregnancy. Zuba goes to visit Niko while Mwale discloses information on what took place when Yemba died.
Maria introduces Mwewa to Chipo, her new partner. The two of them pretend to be strangers during the introductions.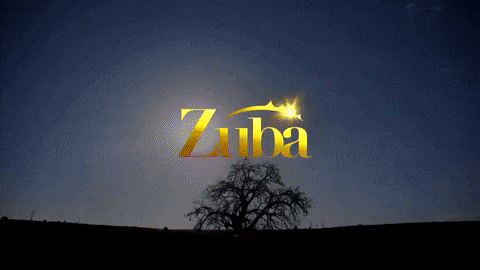 Thursday, 6th May 2021
Episode 141-142
Mwale discloses who ordered him to take the life of Yemba. Thando says goodbye to Griffin as he is declared innocent, and Lute decides to go to Lusaka after some looming gossip.
Arnold and Lute encounter each other, and coincidentally, both lose their luggage. Thando gets to know that he will be a father. Suwi is planning something for the unborn child.
Friday, 7th May 2021
Episode 143-144
Phingiwe invites Niko to reside in the Sosala mansion when he pays him a visit. Lute, alongside her guest, arrives at the Sosala mansion.
Lute acquires some gambling knowledge from Anorld and recruits Njenje to be part of the game. Phingiwe is working on other plans, whereas Suwi is looking for a way to get pregnant.
Saturday, 8th May 2021
Episode 145-146
Phingiwe is planning on having Niko go to the Sosala mansion, whereas Anorld ends his sojourn at the Sosalas. Someone is envious of the fact that Thando is about to become a father as he returns to work.
Emilia loses all her husband's pension and suffers a breakdown. Justo rejects Suwi's offer of sleeping with her. Additionally, Joshua vents out his frustrations on her and orders her to leave the residence.
Sunday, 9th May 2021
Episode 147-148
Sosala's kidnapping case is closed, which upsets Niko. On the other hand, Luwi goes to visit Simon at his workplace and professes her love for him.
Suwi informs Sandra that she can either sleep with Justo or Joshua. Meanwhile, Suwi requests Zuba to repay her favour by having a talk with Joshua.
Monday, 10th May 2021
Episode 149-150
Niko moving into the Sosala mansion does not please Zuba in any way. Mainza does not seem to care about Lute as previously seen. Jaden and Justo are at loggerheads.
Jaden and Zuba want Niko to move out. At the same time, Joshua prepares for his trip to India. Lute gets to know that Mainza is looking to marry a new wife while Rick desperately seeks to talk to Tasha.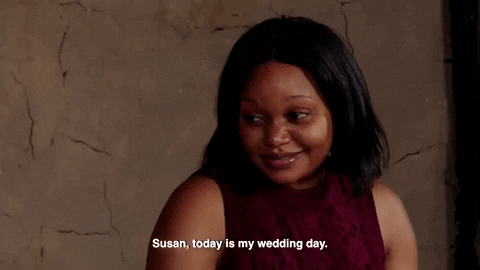 Tuesday, 11th May 2021
Episode 151-152
Jaden threatens Zulu, and things become complicated. Zuba has had enough and orders Niko to get out of the Sosala mansion. Niko has something up his sleeves.
Things are not going well for either of the relationships. Mainza has driven Lute away, Rick and Natasha have broken up, and Niko questions Zuba on the paternity of the baby she is expecting.
Wednesday, 12th May 2021
Episode 153-154
A fight is about to happen, and Zuba tries her best to add to Niko's anger. However, Niko needs to understand by whom and why Thando and Phingiwe were kidnapped.
Things go down when Justo drives Suwi away, whereas Thando is not able to attend Zuba's first pregnancy ultrasound. Zuba and Niko encounter each other during her antenatal appointment, and he is mistaken for her significant other.
Thursday, 13th May 2021
Episode 155-156
Thando and Zuba are fed up, and Niko has to go. Justo has understood the message and is on the move.
Suwi is concerned about the information Justo has in his hands, whereas Phingiwe puts some distance between her and Jaden. Tasha is planning on putting up her company. On the other hand, Thando is set on keeping tabs on Jaden.
Friday, 14th May 2021
Episode 157-158
Janet begins to suspect that Zuba and Niko are having a secret affair and subsequently address her about it. Phingiwe takes control of the house.
Sandra is driven out of the Sosala mansion by Phingiwe. Niko and Zuba share a moment, and Thando walks in on them; she cannot give Thando an explanation. Will Thando be able to forgive her?
Saturday, 15th May 2021
Episode 159-160
Mainza and Lute revive their love for each other, while Zuba is unable to contain the unquenchable fire for Niko in her heart. Natasha is convinced that her mission is to become a football talent scout.
Phingiwe issues Suwi with an ultimatum because of the photograph. Meanwhile, Niko stealthily goes into Phingiwe's bedroom and places a listening device.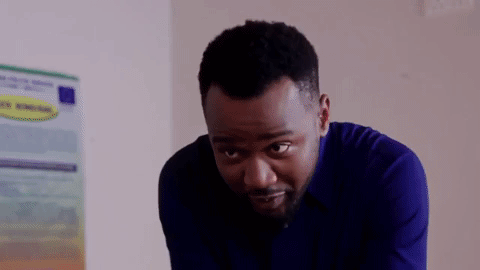 Sunday, 16th May 2021
Episode 161-162
Sosala's day of confrontations has come. Phingiwe pays Simon a visit in prison with the purpose of confronting him for the murder of Yemba. On the other hand, Janet goes to confront Zuba on her affair with Niko.
Tobias encounters Justo and meets his end. Niko goes into Phingiwe's room and places a listening device.
Monday, 17th May 2021
Episode 163-164
The disciplinary hearing frustrates Niko, and it leads to his suspension. Aside from Niko, Jaden figures out that he has another loose end he needs to tie up in the form of Simon.
At Jaden's request, Simon dismisses Luwi, whereas Phingiwe is envious of Ms Chela. Zuba continues to long for Niko while Tasha strives to recruit Hachi into her talent management agency.
Tuesday, 18th May 2021
Episode 165-166
Niko's disciplinary hearing fails to go in his favour. On the other hand, Joshua actively avoids Luwi for stabbing his family in the back. Ms Chela is sexually harassed by Jaden.
Niko steps down as a police officer as he is pushed to the wall in his disciplinary hearing. Ms Chela reveals to Phingiwe that Jaden kissed her.
Wednesday, 19th May 2021
Episode 167-168
Niko discovers a bracelet that Kabinda had placed in his pants prior to his death. Jaden receives orders from Joshua to have the company's report completed by the time the Indian investor arrives.
As Zuba attempts to contact Niko, Thando walks in on her. Aside from Tasha, other eyes can see that something about Niko is different. Natasha pushes herself for the sake of Hachi's career in football.
Thursday, 20th May 2021
Episode 169-170
Niko and his sister reunite, whereas Phingiwe is trying to stop Natasha's management of Hachi's career. Zuba's worries switch from Niko to the baby.
Phingiwe tells lies concerning the photograph as Suwi takes vengeance on Sandra. Niko receives a job offer from Joshua as he continues to investigate the bracelet.
Friday, 21st May 2021
Episode 171-172
Zuba seeks to bring peace between Phingiwe and Luwi. Thando almost punches Joshua because he is disoriented.
Niko decides to let Zuba leave as the Sosalas are worried about Thando's peculiar behaviour. Phingiwe and Luwi reconcile; meanwhile, Mainza arranges for a trip to Lusaka.
Saturday, 22nd May 2021
Episode 173-174
Thando is found out as an impostor, and it is revealed that Jaden is part of the scheme.
Vinny feigns PTSD to cover his tracks. On the other hand, Thando's revelation that he does not see Miranda as his mother hurts her; nonetheless, she continues with the plan.
Sunday, 23rd May 2021
Episode 175-176
Niko squares it up with his father concerning his mother. Mainza shaves off his beard in preparation for a visit to Sandra's. As Valentine is bidding farewell to Natasha, the Indian investor shows up.
In an effort to get Thando to understand her, Miranda tells him her story. Niko hanging about the Sosala mansion worries Jaden.
Monday, 24th May 2021
Episode 177-178
As Miranda finishes narrating her story, Thando realises that she is planning on destroying Phingiwe. Niko makes use of Ing'utu's assistance as he continues to seek out the truth behind the bracelet.
Niko's affection towards Zuba begins to creep up, whereas Thando's attempts to escape are unsuccessful. Ms Chela and Jaden have a duel, and Jushua realises that Jaden is his competitor.
Tuesday, 25th May 2021
Episode 179-180
Suwi feels her heartbreak when she gets to know that Joshua spends time with Luwi. Luke informs Phingiwe that Kabinda is no more there.
Vinny plays around with Thando, who also discovers that Zuba is expecting a baby. Jaden finds out that Niko has a bracelet that is similar to the one his father had. Ms Chela gets Jaden arrested.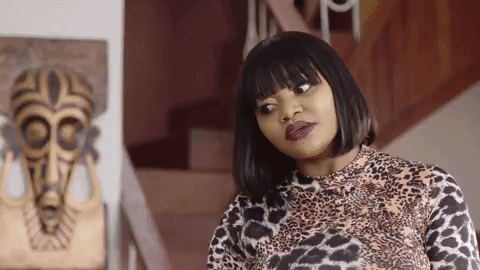 Wednesday, 26th May 2021
Episode 181-182
Jaden does not call back Miranda, which worries her. Thando is infuriated by Miranda after he discovers she kept him away from his child.
Miranda is concerned that something terrible happened to Jaden. Miranda and Vinny resolve to run away as a precautionary measure.
Thursday, 27th May 2021
Episode 183-184
Miranda and Vinny are concerned about Jaden and the days to come. Niko makes use of Ing'utu's assistance in order to find out the reason behind Jaden having his mother's bracelet.
Miranda desperately seeks to find Thando, whereas Vinny desires to leave him behind. Jaden finds his way to the cabin chamber and has a fierce encounter with Ing'utu and Niko.
Friday, 28th May 2021
Episode 185-186
Miranda's favouritism towards Thando sparks envy in Vinny's heart. Niko discovers that Jaden was taken into custody for sexual harassment.
Thando yearns for freedom, whereas Vinny attempts to convince Miranda and Jaden to get rid of him.
Saturday, 29th May 2021
Episode 187-188
Miranda is furious at Vinny for attempting to get rid of Thando. She compels them to act like brothers whether they are in favour of it or not.
Thando gets compelled to converse with Vinny, and Jaden helps him discover more about Miranda's past. Niko and Ing'utu have a fallout after Niko fails to tell the truth about his affection towards Zuba.
Sunday, 30th May 2021
Episode 189-190
Thando, Jaden, Vinny, and Miranda go back to Lusaka. Miranda is suspicious about Jaden concerning his talk with Phingiwe.
Miranda, Vinny, and Jaden playhouse at the Sosala mansion for a night as Thando finds it hard to settle there. Niko is trying to figure out what his next move will be.
Monday, 31st May 2021
Episode 191-192
Natasha and Joshua go back to the Sosala mansion. Natasha and Rick have some making up to do since she took off without informing him about what was going on at the time.
Joshua does not want anything to do with Suwi, who desperately seeks forgiveness. Lute feigns illness in order to derail Mainza'a trip to Lusaka.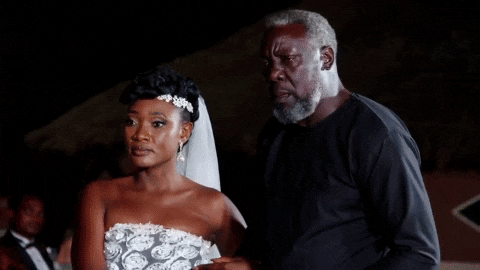 Thando
Thando is frustrated the first time he loses his freedom. The second time it happens again, he becomes devastated and does everything he can to get out. He also walks in on Niko and Zuba sharing a moment, which completely shocks him, especially when she is not able to explain herself to him. What will happen to the two?
Miranda
Thando has revealed that he does not see Miranda as his mother, which breaks her heart. He has found out some interesting information about her past, which causes him to question her. Someone is trying to incite her to get rid of him; will he succeed at it?
Zuba teasers for May 2021 are just a little sneak of what May holds for you. Catch up on the episodes of the television show from Mondays to Sundays at 7.00 PM and 7.30 PM with repeats throughout the day only on Novela Magic.
READ ALSO: 7de Laan Teasers for May 2021: Tjattas deceives Vanessa
The 7de Laan Teasers are out! Briefly.co.za recently published the teasers for the upcoming episodes, and someone is deceiving Vanessa. On the other hand, things are falling into place, and DeWet is delighted about it.
Fikani has received great news. Do you want to know more? Keep reading to get a sneak peek of the upcoming episodes.
Source: Briefly News