Enakhe Teasers for May 2021: Jacinta faces off with Onanefe
Enakhe novela is a Nigerian show that premiered on Friday, 22nd of January, 2021. Since it started airing, it is becoming one of the best shows to watch after a busy day. With themes centring on illegal family business and betrayal, the drama series is a must-watch if you want to learn about life and be entertained simultaneously. Who will succeed Ejiro, and what measures will be considered? These Enakhe teasers introduce what to expect in May.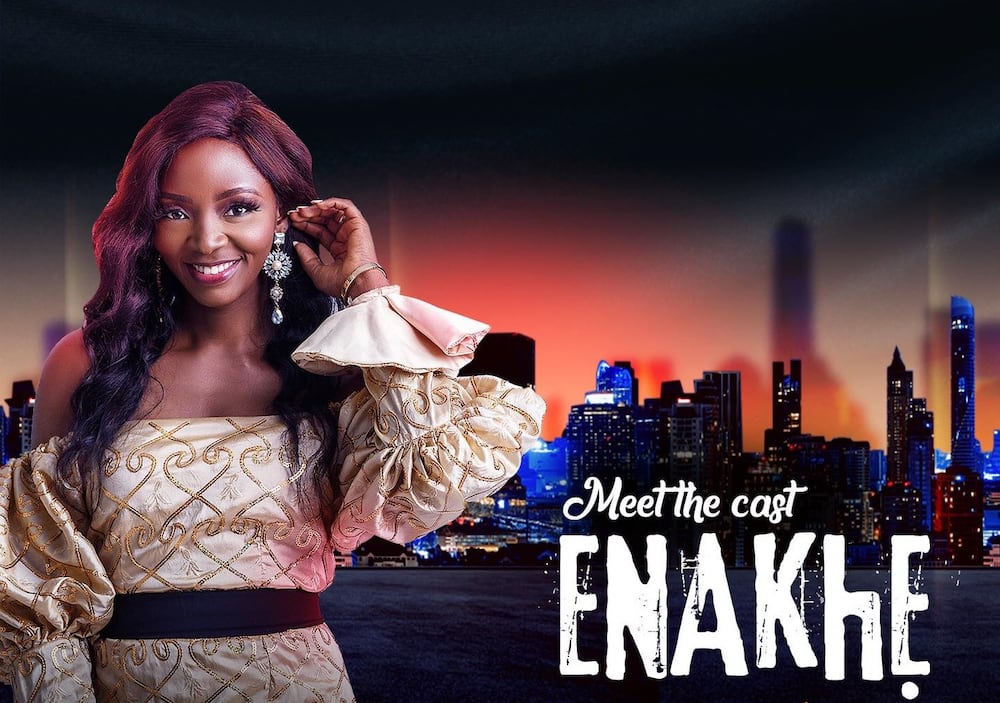 Enakhe is one of the latest exciting television drama series in town. Based in Nigeria, Enakhe storyline discusses Enakhe, a rebellious daughter who finds herself in unfortunate situations where she has to grow after her father's untimely death. After taking the leadership position over her extended family, she manages their criminal empire, even though she has adversaries from different angles that she has to overcome.
Enakhe teasers for May 2021
Although new, the Enakhe drama series catches and arrests viewers' attention uniquely. If you want to start a new soapie, this drama show is strongly recommended. The unique television series offers something to learn every time you watch. Check out what to expect from each episode in May.
Episode 100 - Saturday, 1st of May, 2021
Ivie hits ground zero, although it has something worth being thankful for. Ejiro empties herself into a new candidate, while Law leaves Enakhe with something to meditate on.
Episode 101 - Sunday, 2nd of May, 2021
Ejiro searches for her successor, while Enakhe finds out the truth. Jacinta and Cali have another fallout.
Episode 102 - Monday, 3rd of May, 2021
Onanefe warns the Umwenis seriously, while Ejiro takes drastic measures as Enakhe does something beyond ordinary.
Episode 103 - Tuesday, 4th of May, 2021
Stone does something unexpected to Enakhe, while Cali starts to question the infallibility of his mother's fate. Also, Chief Umweni sinks deeper into his unpleasant situation.
Episode 104 - Wednesday, 5th of May, 2021
Cali discovers factual information concerning Ejiri, while Stone causes misunderstanding. At the same time, Suspicion gets closer to Enakhe and Latifah.
Episode 105 - Thursday, 6th of May, 2021
Ejiro locates who succeeds her, while Archie and Onanefe reach a consensus. Enakhe intimidates Stone.
Episode 106 - Friday, 7th of May, 2021
Enakhe discovers that the danger that her new assignment comes with is beyond her expectation, while someone visits Latifah and shares information that astounds her greatly.
Episode 107 - Saturday, 8th of May, 2021
Ejiri is buried while Latifah does magic, and Onanefe's guys plan a coup.
Episode 108 - Sunday, 9th of May, 2021
Latifah succumbs to the spirits' will, and One Touch visits a member of the committee of friends. Cali discovers something by chance that startles him.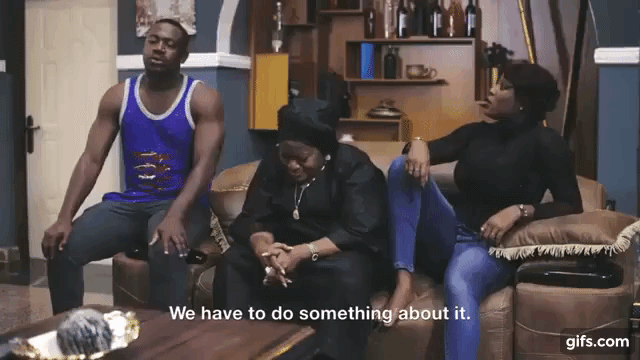 Episode 109 - Monday, 10th of May, 2021
Stone takes on the sins of the family as Cali plans to nail him. Archie takes on the sins of his father while Ivie feels completely refreshed.
Episode 110 - Tuesday, 11th of May, 2021
Enakhe and Cali examine the state of their family. Pa Oshodin pushes for a peace meeting, and Archie finds out about his father's transgressions.
Episode 111 - Wednesday, 12th of May, 2021
Cali expands the business without letting Jacinta know about it, and Archie involves in a new enterprise. Latifah is kidnapped.
Episode 112 - Thursday, 13th of May, 2021
Latifah is pushed to the wall, while Sinzu makes an unwise mistake, and Abel's true identity becomes glaring.
Episode 113 - Friday, 14th of May, 2021
Things between the Anighoro goons and Iwinosa heighten. Latifah connects with Ejiro, and the Commissioner and Pa Oshodin meet for discussion.
Episode 114 - Saturday, 15th of May, 2021
Stone returns to his old cunning acts, while Enakhe sinks deeper into Pa Oshodin's warp.
Episode 115 - Sunday, 16th of May, 2021
Enakhe keeps meeting Ivie, and Onanefe discovers a few things from his late mother. Jacinta finds it challenging to forget what Cali did.
Episode 116 - Monday, 17th of May, 2021
The Table finds it hard to accept Enakhe's position. Stone puts Ivie under severe pressure, while Jonas becomes the first to land in danger.
Episode 117 - Tuesday, 18th of May, 2021
Jacinta has a misunderstanding with Onanefe, and Stone concludes a deal with Ivie. Sinzu overexposes a little thing.
Episode 118 - Wednesday, 19th of May, 2021
Latifah accomplishes her first assignment, while Enakhe and Onanefe find something both of them are interested in. Jacinta's thoughtless response boomerangs.
Episode 119 - Thursday, 20th of May, 2021
Stone's attempts produce a remarkable outcome, while Cali and Jacinta reach a point of certainty. Sinzu discloses information that yields consequences for different people.
Episode 120 - Friday, 21st of May, 2021
Cali and Onanefe judge Archie, and Enakhe faces an unpredictable end.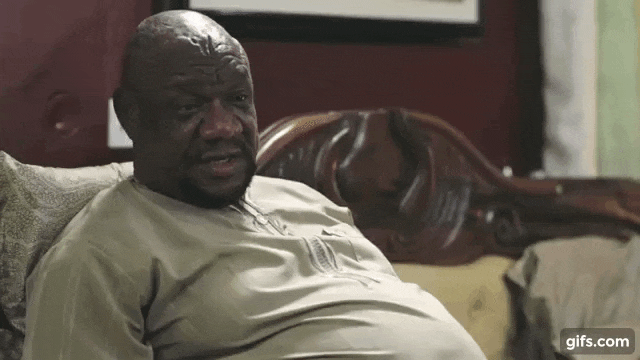 Episode 121 - Saturday, 22nd of May, 2021
Latifah does her magic, and Enakhe discovers the truth, while Archie mourns IK.
Episode 122 - Sunday, 23rd of May, 2021
Enakhe recovers in hospital, while Jacinta refuses to buy Onanefe's heroism. Pa Onanefe calls for Backyard Yarns.
Episode 123 - Monday, 24th of May, 2021
The teaser for today is unavailable.
Episode 124 - Tuesday, 25th of May, 2021
Ivie despises her father and sets him on edge, while Stone gears to play his many hands. Also, everything seems ready for the doomsday that is Backyard Yarns.
Episode 125 - Wednesday, 26th of May, 2021
Archie attempts, while Latifah finds herself in a dangerous situation. Jacinta demonstrates her level of boldness, but will she regret this?
Episode 126 - Thursday, 27th of May, 2021
Jacinta and Onanefe work out a solution, while Stone remains dedicated to understanding the carving. Pa Oshodin receives an unusual visit from a well-known guest.
Episode 127 - Friday, 28th of May, 2021
GM deals a solid hand, Latifah is out of action, and several other issues get fixed.
Episode 128 - Saturday, 29th of May, 2021
Enakhe rises to The Table, and Archie meets GM afresh. Latifah finds out that being Iye Akugbe has more responsibilities than meet the eyes.
Episode 129 - Sunday, 30th of May, 2021
Kevwe exposes somewhat more than what is good, while Latifah puts her new office in order. Then, Enakhe discovers the identity of her assailant.
Episode 130 - Monday, 31st of May, 2021
GM asks for something unreasonable, while Cali and Jacinta come up with a plan. Ivie executes her plan.
Ejiro
Ejiro empties herself into a new candidate while searching for who her successor will be. Will the drastic measures she put in place work out or boomerang? Now that she has found her successor, how effective with the person be?
Enakhe
After finding out the truth, Enakhe does something beyond ordinary. As she has known that the danger her new assignment comes with is beyond her expectation, will she back out? Also, what will she possibly do with her assailant since she knows who the person is?
The Enakhe Nigeria movie has, so far, proved to be highly entertaining and enlightening. From what you have read from the Enakhe teasers, you can feel the upcoming exciting scenes and casts' thrilling actions. So, as Enakhe episodes broadcast from Mondays to Sundays on Novela Magic at 20h00, make sure you do not miss any of them.
READ ALSO: Days of Our Lives Teasers for May 2021: Chad visits Gabi in prison
Days of Our Lives soapie is a captivating show that features the twists and turns in the lives of the Salem town members. As published on Briefly.co.za, the most enthralling thing about the drama series is the remarkable ways the cast members play their roles.
The teasers for May 2021 episodes contain lots of exciting scenes that keep you at the edge of your seat. Find out why Kate is dissatisfied with Paul's refusal to share helpful information regarding Vivian and what she did.
Source: Briefly News