Unbroken Teasers for May 2021: Will Terfa regret making an impulsive decision?
Unbroken teasers for May 2021 are out, and the drama in the show is unfathomable. If you thought your favourite Unbroken cast member had a clean sheet, you would be surprised by how much evil they have been involved in. Furthermore, the details of these highlights will leave you bewildered by how quick the show's plot has turned.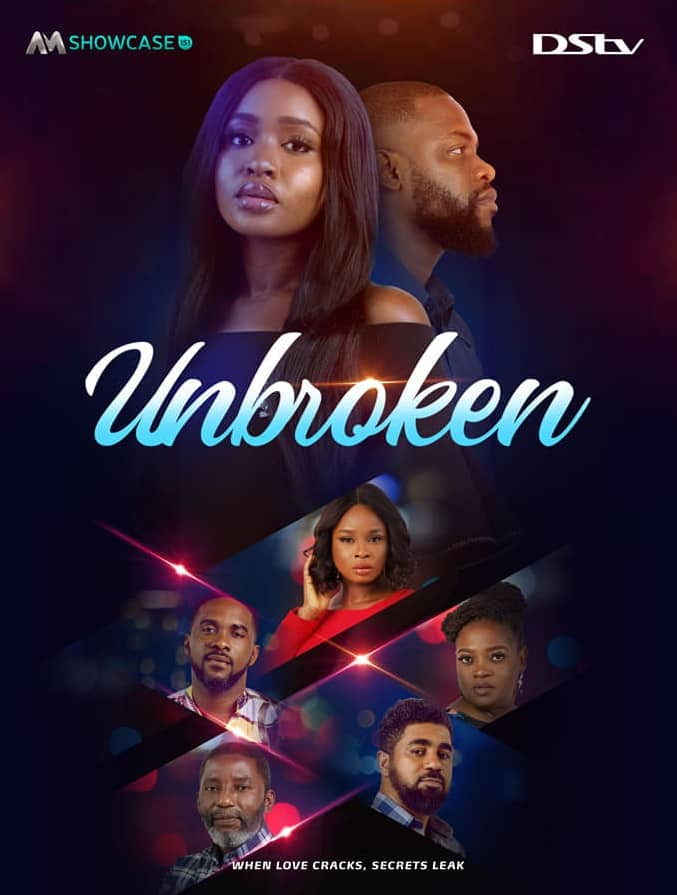 The Unbroken storyline features some of the most common problems that society faces. Some of the Unbroken cast members pretend to be close friends for selfish gains. Others go to the extent of killing one another for the sake of gaining control in difficult situations. Unbroken teasers for May 2021 will give you a different perspective about the show.
Unbroken May 2021 teasers
The enmity between Tobore and Terfa seems to have gotten to a new level causing the unexpected to happen. Will Terfa regret his choices? Find out below!
Episode 156 - Saturday, 1st of May 2021
Terfa pleads with Abimbola to give him more time, and Iyoma's emotions take a toll on her. Meanwhile, Tobore insists on having Tivdoo's head.
Episode 157 - Sunday, 2nd of May 2021
Iyoma agrees to help someone, and Tivdoo gets into trouble. Finally, Tallulah agrees to forgive Ofure, although she asks him to do her a favour.
Episode 158 - Monday, 3rd of May 2021
Tividoo raises eyebrows about Azuka's intentions, and Charity opens up to Zua about her thieving. Elsewhere, FK tries to reconcile Ademide and Jesse.
Episode 159 - Tuesday, 4th of May 2021
Zua's kindness lands her in trouble, and Tallulah faces the reality of her mother's death. Elsewhere, Tivdoo and Iyoma decide to take matters into their own hands.
Episode 160 - Wednesday, 5th of May 2021
Kosi questions Naf about what he has been up to, and Ohimai has a lot on his mind. The Gydo family members are disappointed but not surprised by what transpires.
Episode 161 - Thursday, 6th of May 2021
Jesse finds out Tobore's real intentions, and Zua is finally exposed to Tivdoo. But, in the course of it, she receives devastating news.
Episode 162 - Friday, 7th of May 2021
Iyoma discovers shocking details, and Tivdoo finds devastating truths. Later, Terfa and Tobore's fight gets out of hand.
Episode 163 - Saturday, 8th of May 2021
FK ticks off a name on her list, and Stanlo finalises his plans with Leyla. Later, Iyoma and Tivdoo try to fix the mess from their confrontation with Tobore.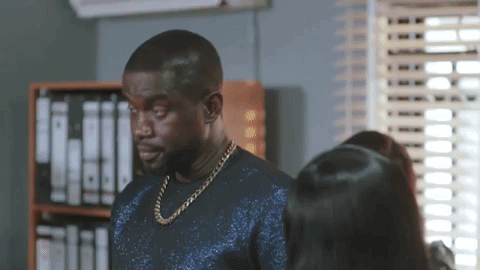 Episode 164 - Sunday, 9th of May 2021
Tallulah's unexpected visitor catches her by surprise, and Atinuke receives good news. Elsewhere, news of Tobore's death spreads like a bushfire.
Episode 165 - Monday, 10th of May 2021
Iyoma and Tivdoo get more facts about their story, and Ofure and Jesse sort their differences. Finally, the Gracious Sisters gather to share their sentiments about a burning issue.
Episode 166 - Tuesday, 11th of May 2021
The news of Tobore's death stirs mixed reactions from the residents, and Tallulah gathers the courage to plan her mother's burial. Meanwhile, Terfa insists on finding out the facts around Tobore's death.
Episode 167 - Wednesday, 12th of May 2021
Iyoma and Tivdoo get into trouble, and Dabota tries to buy more time by snitching. Later, Tallulah receives news about Tobore's death, and it weighs her down. Elsewhere, Diana and Kosi celebrate Tobore's death.
Episode 168 - Thursday, 13th of May 2021
Terfa receives an unexpected visitor, and Charity's daughter does something that irks her mother. Later, Eddy and Justice gang up on a mission, and Tivdoo hooks up with Jeff.
Episode 169 - Friday, 14th of May 2021
Atinuke thinks it is best for her to clean her hands, although trouble has other plans for her. Ohimai and Tivdoo finally reach a consensus, and Terfa receives some devastating news.
Episode 170 - Saturday, 15th of May 2021
Terfa confronts his kids, and Tallulah realises that she has an anonymous helper. Later, Ademide and Jesse get into a heated argument.
Episode 171 - Sunday, 16th of May 2021
Aunty Patricia relocates into the Jangfa mansion, and Jeff tries to convince Tallulah to get over her mother's death. Later, Abimbola realises that her family can be culpable for Tobore's death.
Episode 172 - Monday, 17th of May 2021
Ademide opens up to Jesse about his love for her, and Janpak and Gazelle make significant steps in their plan.
Episode 173 - Tuesday, 18th of May 2021
Marcus tries to mitigate his guilt, although he experiences betrayal in an unforeseen way. Tivdoo asks Jesse to be patient with Tallulah, and Charity and Zua clash.
Episode 174 - Wednesday 19th of May 2021
Scabadah states the rules, and Zua discovers some devastating information. Later, Ademide receives a terrifying assignment.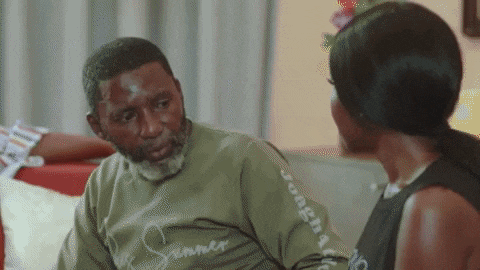 Episode 175 - Thursday, 20th of May 2021
Jesse discovers something that leaves her bewildered, and Jeff confronts Tivdoo. Meanwhile, Charity insists on going on her mission.
Episode 176 - Friday, 21st of May 2021
Eddy and Justice form an unexpected alliance to take Scabadah down, and Jesse receives heartbreaking news about Maria's death. Later, Zua gets caught.
Episode 177 - Saturday, 22nd of May 2021
Iyoma and Tivdoo find their mother, and it makes them emotional. Tallulah gets an unforeseen surprise, and Dabota joins the Gracious Sisters in implementing their plan.
Episode 178 - Sunday, 23rd of May 2021
Dabota betrays the Gracious Sisters, and FK unexpectedly shows up at Naf's door. Elsewhere, Tivdoo fixes his relationship with Tallulah.
Episode 179 - Monday, 24th of May 2021
Dabota and the Gracious Sisters make a few changes to their plan for Atinuke's sake, and Atinuke makes the final decision. Nse pressures Naf to do something that he is not comfortable doing.
Episode 180 - Tuesday, 25th of May 2021
Tivdoo makes a horrific discovery, and the Gracious Sisters make a move on Atinuke. Later, Zua crosses paths with her mother.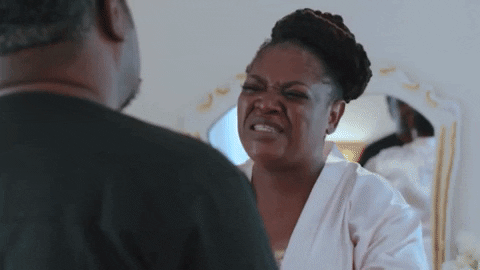 Episode 181 - Wednesday, 26th of May 2021
Tivdoo cuts his ties with Zua and her mother, and Dabota warns the sisters to lay low.
Episode 182 - Thursday, 27th of May 2021
Dabota makes progress in her plan, and Terfa accesses damning information about Abimbola from a disgruntled source.
Episode 183 - Friday, 28th of May 2021
Stanlo strikes a deal with Scabadah, and Terfa gathers the courage to fight for his wife. Tivdoo gives up on his relationship with Zua.
Episode 184 - Saturday, 29th of May 2021
Terfa defends Abimbola, and Iyoma thanks Marcus for coming through for her. Later, Ademide hesitates to take the assignment.
Episode 185 - Sunday, 30th of May 2021
Shina comes home, and Eddy changes his mind. Elsewhere, Dabota manages to come out clean.
Episode 186 - Monday 31st of May 2021
Jesse receives a birthday surprise, and Scabadah gives Eddy a taste of his medicine.
Terfa
Terfa finds himself in a complicated situation when Abimbola threatens to leave him. He also realises that he has limited time to deal with Tobore before he strikes. Later, he receives shocking news about Tobore's death, and it leaves him devastated. Furthermore, he finds out shocking details about Abimbola but chooses to defend her. But will he be held accountable for Tobore's death? How will he clear his name?
Tallulah
The news about Tallulah's mother dying sends her into a trance. She forgives Obure and lets him pay respect to her dead mother. Later, when it hits her that her mother is no more, the pain kicks in so much that she alienates herself. Jeff helps her process her loss, and later, she realises that she has an anonymous helper. Who are they and why do they choose to conceal their identity?
Going through Unbroken teasers for May 2021 must have sparked a rollercoaster of emotions. If you wish to catch up with the drama, tune in to Novela Magic from Mondays to Sundays at 21h00.
READ ALSO: Elif Teasers for May 2021: Will Melek finally find her daughter?
Briefly.co.za recently published exciting Elif teasers for May 2021. The drama in the show will puzzle you!
Elif teasers highlight Melek's devastation and how much she has to put with because of the people that do not like her. At the same time, the tables turn for Arzu when everyone realises that she has been fooling them about her amnesia.
Source: Briefly News