Riona Teasers for May 2021: What is the fate of the Ireole?
Riona is a television series that is set in pre-colonial times in the Itsekiri Kingdom. It is filled with drama, thrill, and suspense, and this coming month will give you these and much more. The Riona teasers for May 2021 are just a sneak peek of what to expect.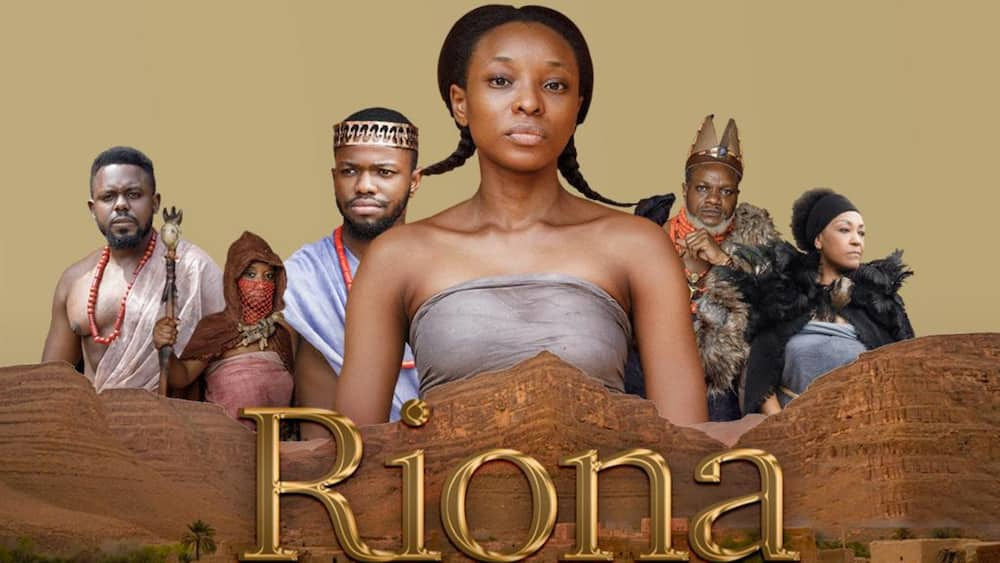 From the time Riona first aired, it has gained an enormous audience both locally and internationally. Previously on Riona, Omereyon went against the wishes of Otokun, whereas Abugewa asked Abugewa for forgiveness. The king decided to interfere with predestined fate, and the consequences are dire.
Riona teasers May 2021
In the coming month, Towu has a confession to make, and at the same time, he behaves in an odd manner. On the other hand, something is going on between Amori and Tsefino. What could it be? Here are the teasers:
Saturday, 1st May 2021 (Episode 100)
Aso manages to persuade Uwatse on matters concerning the rebellion. Ofotokun gets cursed by Arenyeka. Atigbi takes Atseaghan captive.
Sunday, 2nd May 2021 (Episode 101)
Ofotokon has probably gotten a new enemy in Arenyeka. Atigbi proposes a deal to Arenyeka that is too good to refuse. Esanjumi might lose Ayonuwe.
Monday, 3th May 2021 (Episode 102)
Ayonjuwe has an emotional farewell. Towu has something to confess. Roli is plotting something for the future of her daughter.
Tuesday, 4th May 2021 (Episode 103)
Atseaghan battles with his position. Towu is beginning to show some peculiar behaviour. Arenyeka and Atigbi are peculiar.
Wednesday, 5th May 2021 (Episode 104)
Something is brewing between Tsefino and Amori. The witch who resides in the forest may be gone forever. Tsegboritse assigns Atseaghan to go on a special operation.
Thursday, 6th May 2021 (Episode 105)
Ireale's plan of action is set in motion. Towu is coerced to provoke Atseaghan. Jolomi is set to wed an Omajaja wife.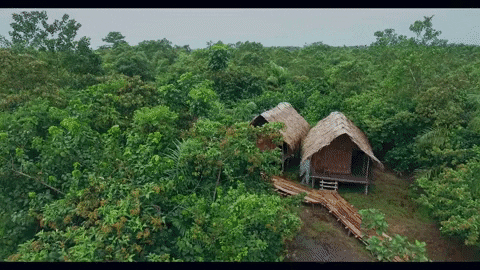 Friday, 7th May 2021 (Episode 106)
Jolomi's request is denied by Edenma. There is an unpalatable surprise for Abiyere. Tsema and Atseaghan have an unpleasant encounter with each other.
Saturday, 8th May 2021 (Episode 107)
Aburowa issues Kumene the last admonition. Atseaghan presents Tsema with a gift. Mabuyaku takes the place of Abiyere.
Sunday, 9th May 2021 (Episode 108)
Towu is compelled into making a sacrifice after provoking Atseaghan. Agbeyegbe opens up to Atigbi.
Monday, 10th May 2021 (Episode 109)
Atseaghan pledges his love for Tsefino. Nogho cautions Jolomi to keep away from Ayiri. Misan attempts to have a truce.
Tuesday, 11th May 2021 (Episode 110)
Tsema is rescued by Atseaghan from Tsebi. Jereoma finds it hard to open up to Omasan. Jolomi causes his father problems.
Wednesday, 12th May 2021 (Episode 111)
Abiyere is in a complicated situation. Ayiri and Jolomi have a celebration because of their victory; however, Omasan continues to be imprisoned in her body.
Thursday, 13th May 2021 (Episode 112)
Atseaghan gives back the beads belonging to Tsema. Ayiri and Jolomi split up. Edonmi investigates the cause of Atigbi's illness.
Friday, 14th May 2021 (Episode 113)
The sacrifice Jolomi made goes unseen. Towu has something up his sleeves. Tsema real identity is about to be discovered.
Saturday, 15th May 2021 (Episode 114)
Tsema is trying to hide his tracks. Idolor is getting suspicious. The Ireale and Omajaja have an unfriendly encounter.
Sunday, 16th May 2021 (Episode 115)
Hope appears to be lost when the rebels, alongside Aso, find themselves in the most complicated situation they have ever been in. Atseaghan decides to act upon the information he has discovered.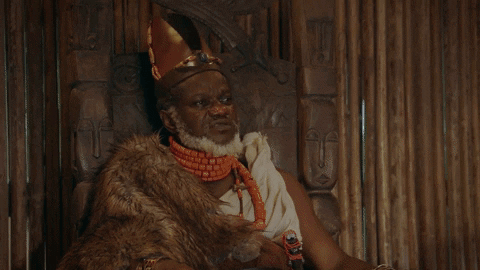 Monday, 17th May 2021 (Episode 116)
The Ireales and Jolomi are being arraigned for the murder of Ayiri. Mabuyaku persuades Tunokanrin to go on with their lies. Misan easily connects with a few of the women of Otonolu.
Tuesday, 18th May 2021 (Episode 117)
Idolor strikes a painful spot on Misan. The price Mabuyaku pays is great. Atigbi collects what Atgbi gives.
Wednesday, 19th May 2021 (Episode 118)
The Ireale put up a search for Omasan. Idolor's killers go back to her to give a report. Atigbi's strength is renewed.
Thursday, 20th May 2021 (Episode 119)
Towu has succeeded in becoming a warrior. Uwatse is freed. Atigbi and Arenyeka compete.
Friday, 21st May 2021 (Episode 120)
Jolomi is on the run in order to save his life. The Ireale do not have time to relax.
Saturday, 22nd May 2021 (Episode 121)
Tsema has placed her trust in Jereoma regarding her secret. Tosan goes to face Misan with what she has discovered. Kumene is laid to rest.
Sunday, 23rd May 2021 (Episode 122)
The Ireale refuse to let Alero and Jolomi enter. Edonmi asks Aburowa for forgiveness. Idolor gets honest with Abiyere.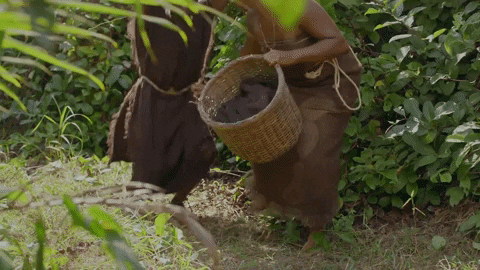 Monday, 24th May 2021 (Episode 123)
It is a gamble for Atseaghan. Tsema makes a confession. Atigbi loses the powers she had.
Tuesday, 25th May 2021 (Episode 124)
Ebitomi is there to assist Jolomi. Idolor deceives Abiyere. Arubi and Edonmi plan something.
Wednesday, 26th May 2021 (Episode 125)
Misan discovers an astonishing truth about his Majesty. The Ireale provoke newly formed anger from the throne. There is a special guest in the palace.
Thursday, 27th May 2021 (Episode 126)
There is another loss for the Ireale. Tsema has gotten into trouble. The eyes of Atseaghan have been opened.
Friday, 28th May 2021 (Episode 127)
The people of Ireale get into an unusual rebellion in the wake of death. Tsema faces the consequences of her past doings.
Saturday, 29th May 2021 (Episode 128)
Atigbi and Arenyeka make peace. Edonmi escapes punishment for his crime. Atseaghan vents out his frustrations.
Sunday, 30th May 2021 (Episode 129)
Misan has queries concerning the beads. Jolomi is attacked by Edenma. Towu has something planned.
Monday, 31st May 2021 (Episode 130)
Towu carries out an investigation on Atseaghan. Misan is eager to get the answers concerning the beads. Akwaugo bears the consequences for the sins of Jereoma.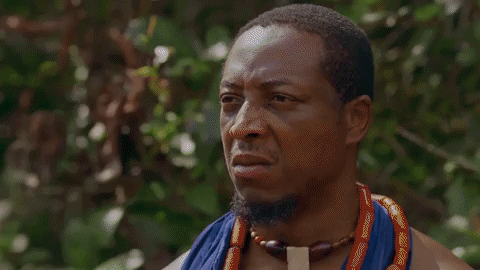 Towu
Towu has a confession to make, and also, he is behaving in an odd manner. He is forced to provoke Atseaghan, and he will pay a hefty price for his actions. He has managed to become a warrior; however, what has he planned?
Arenyeka
Arenyeka places a curse on Ofotokon, who has probably made a new enemy in him. He and Atigbi make peace, and Atigbi has proposed a too sweet deal for him to say no to. Will there be repercussions?
Riona teasers shed a glimpse of what is in store for you in May. Catch the new episodes from Mondays to Sundays at 8.30 pm only on Novela Magic. Do not miss out!
READ ALSO: King of Hearts teasers for May 2021: Roshni is kidnapped
The King of Hearts teasers for May 2021 are out! Briefly.co.za published the new month's teasers, and the troubling times of Roshni are not going to be ending soon. Her envy for Pratima and Babloo will not let her rest. Someone has also kidnapped her.
Meanwhile, still on Pratima, Durga Devi continues to abuses in the office. Do you want to know more? Keep reading to find out the latest.
Source: Briefly.co.za