Battleground Teasers for May 2021: Will Cyril's unsolicited advice work?
True love in a family is best determined if the members remain faithful to one another in the face of tragedy. In the Bhadmus family, an unfortunate incident that happened clearly defined where everyone belongs. It shows who is worth trusting and those to run away from. While issues of infidelity, constant media scrutiny, and crooked business deals are central to the show, these Battleground teasers discuss vital issues you can learn from this month.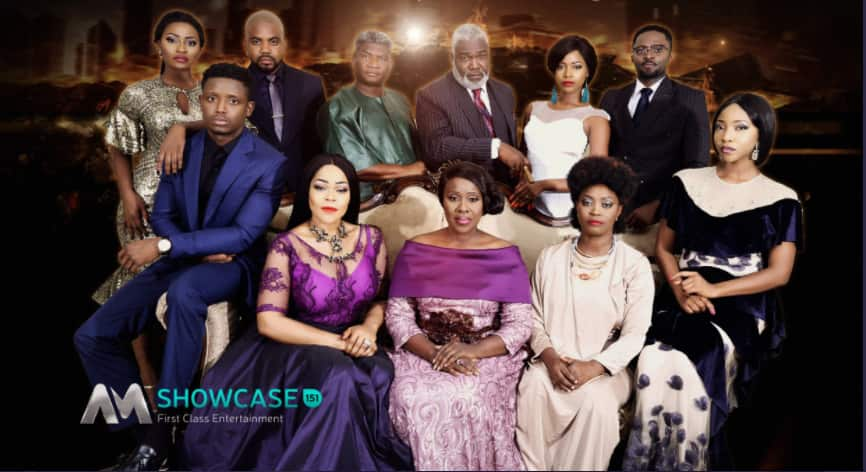 The Battleground soap opera is a humorous comedy-drama Nigerian series that will retain your attention once you watch it. The highly inspiring and educating show focuses on the Bhadmus family's life. After a tragedic event happened, some secrets were exposed, thereby causing the betrayal of different parties. Since the Nollywood telenovela premiered on the 27th of November, 2020, it is gradually taking its way to becoming one of the best shows on the screen.
Battleground Teasers for May 2021
Apart from issues surrounding Kolade's ransom, the DNA test is another thing that is causing an upheaval. Now that an investigator is involved in the matter on the ground, Sophie seems to be complicating matters. Does she have some skeletons in her cupboard?
Episode 211 - Saturday, 1st of May, 2021
The cost of the ransom is unveiled, while Ola and Mayowa look for vital clues. Emeka responds to the secret paternity test, and Bassey encourages Teni. A Bhadmus staff member is threatened.
Episode 212 - Sunday, 2nd of May, 2021
The family is informed on how to deliver the ransom, while Teni requests a favour from Emeka. Also, Bassey encourages Teni and "The Other Bhadmus Girl" debuts. Vyhutu is afraid of her life.
Episode 213 - Monday, 3rd of May, 2021
The Bhadmus family looks forward to proof of life as Nwosu is threatened afresh. Emeka makes concessions for Teni, and Cyril comments on the newly published novel Ayo. Also, accusations are pointed at Danlami, while Vyhutu threatens to resign.
Episode 214 - Tuesday, 4th of May, 2021
Adaora increasingly suspects Okiemute as Dr Kalu states the terms that must be met if any paternity test would be conducted. Emeka and Teni keep tabs on one other, and two people, who know each other from before, show up at the Bhadmus home.
Episode 215 - Wednesday, 5th of May, 2021
The DNA samples' collection is filled with great emotion and drama, while Hadiza tells the investors about Danlami. At the same time, a visitor that was not expected shows up again, and the identity of Boniface's ally becomes known.
Episode 216 - Thursday, 6th of May, 2021
In today's Battleground episode, Teni offers to take responsibility for Kolade's ransom, while Hadiza thinks about what to do next. Sparks fly between Hosu and Mayowa, and Sophie dodges The Investigator. Also, Ayo visits Resolute Medical.
Episode 217 - Friday, 7th of May, 2021
Ola shares information on what happened recently with Ayo, while Danlami forges an independent path at MLA. Emotional stakes in "Adaora farms" run high, and Sophie interviews the staff members.
Episode 218 - Saturday, 8th of May, 2021
The Investigator asks to see the DNA samples, and Teni attempts to sell "Adaora Farms". Hadiza hinders the success of Danlami's plans, while Hosu takes charge of Vyhutu's responsibilities. Cyril is disturbed by how Kolade disappeared.
Episode 219 - Sunday, 9th of May, 2021
Different reactions evolve over Kolade's ransom, and the interview Ayo is to attend draws severe reactions. Hadiza and Ejiro meet, while Yakubu hints Teni on the latest event, and Adaora informs Teni "the lie" concerning her father's family.
Episode 220 - Monday, 10th of May, 2021
Ola and Ayo disagree because of family loyalty, and the sale of "Adaora farms" suddenly comes to a halt. Also, tensions increase concerning the ransom payment.
Episode 221 - Tuesday, 11th of May, 2021
An unforeseen event suddenly happens at the drop-off location, while there is so much curiosity over the "Adaora farms' sales. Hosu shares issues of concern over how the Chief is hospitalised.
Episode 222 - Wednesday, 12th of May, 2021
Paternity testing raises concerns, and "Adaora Farms" sales become more visible. Ola receives a phone call from a distant place while Moshood checks up on Kolade.
Episode 223 - Thursday, 13th of May, 2021
Moshood gives information on his visit to the hospital, and Sophie suggests a crime. Someone else eventually takes possession of "Adaora Farms." While the investigation goes on, Hosu refuses to see Mayowa, and the paternity test results are decided.
Episode 224 - Friday, 14th of May, 2021
A private investigator interrogates the Bhadmus household, and ntOkiemute requests to look at the paternity results. Teni expresses doubt over "Maystone," and Abiks requests if Emeka will honour a date.
Episode 225 - Saturday, 15th of May, 2021
Emeka thinks Adaora might be the brain behind the hospital break-in. As the Investigator continues questioning people, Danlami receives a business proposition. Also, Nwosu talks about the security violation while Adaora visits MLA.
Episode 226 - Sunday, 16th of May, 2021
Hadiza and Adaora standoff, while Bassey and Abiks get more familiar with each other. Susan finalises the investigation, and Mayowa provides evidence of "Maystone." Danlami requests for the MLA shares.
Episode 227 - Monday, 17th of May, 2021
Teni shows symptoms of stress, and Okiemute challenges Ola to take over. Chichi reveals Hosu's secret, while Abiks receives a bribe. Also, Hadiza deliberately damages Danlami, and Bassey strays around Resolute Medical.
Episode 228 - Tuesday, 18th of May, 2021
Ola assists Teni while Vyhutu quits working. At the same time, Teni gets more information concerning Bassey's family, and Ayo infuriates Hosu, while Hadiza double-crosses Tanko.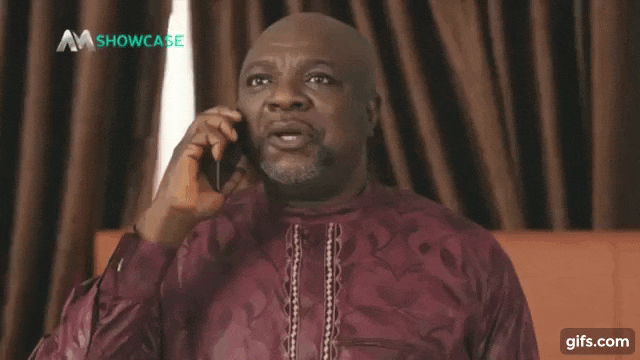 Episode 229 - Wednesday, 19th of May, 2021
Teni receives warnings about Bassey, and a complication emanates with "Maystone." Also, Nwosu gives reasons for the security breach, and Ayo's book interview returns to normal.
Episode 230 - Thursday, 20th of May, 2021
Bassey and Teni have an uncomfortable discussion, while Ayo reveals something on TV that astonishes everyone. Danlami interrogates Tanko's niece as Hosu lands in hot water, and Adaora's competitor shows up again.
Episode 231 - Friday, 21st of May, 2021
Ayo is kidnapped. Abiks and Emeka hang out, and Hadiza and Rekiya meet. The real information concerning Kolade's fake coma comes to the limelight.
Episode 232 - Saturday, 22nd of May, 2021
Cissy and Adaora talk about Onajite, and Bassey shares a secret with Oyiza. Hadiza and Teni receive a mention in a business magazine, Mayowa discusses relationships, and Ola discovers a shocking secret about the family.
Episode 233 - Sunday, 23rd of May, 2021
Cyril provides unrequested counsel as Ayo accuses Teni. Danlami becomes privy to Hadiza's business plans, while Bassey coincides with the missing Bhadmus security. Moshood counsels Cissy.
Episode 234 - Monday, 24th of May, 2021
Cyril talks about what he plans to do later, while Teni threatens to sack Basset after the Abiks interrogation. Cissy checks up on Dr Kalu, Danlami returns home late, and Mayowa embarks on an unplanned journey.
Episode 235 - Tuesday, 25th of May, 2021
Danlami awakes to the news of a fatal attack, and Mayowa admits to knowing something about the missing "Maystone" geologist. Cissy considers an exit plan, and Danlami surprises Hadiza with an announcement.
Episode 236 - Wednesday, 26th of May, 2021
The Bhadmuses weigh in on "Maystone," and Cissy asks for information regarding Kolade's estate. Teni confronts Emeka, and Okiemute performs his role in the paternity contract. Then, Abiks becomes disgruntled with Emeka.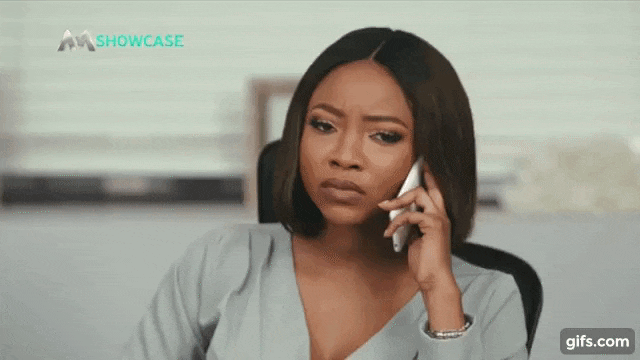 Episode 237 - Thursday, 27th of May, 2021
Danlami attempts wrestling MLA from Hadiza, and Vyhutu interrogates Nwosu. Also, Mayowa chooses to repay the "Maystone" investors, while Bianca demands a raise from Hadiza. Vyhutu commands Hosu to return to the village.
Episode 238 - Friday, 28th of May, 2021
Adaora reposes confidence in Danlami, and Bassey and the security man join forces. Bianca grows paranoid while Emeka and Teni have a discussion. Mayowa becomes defensive over the "Maystone" Cissy and Adaora collision.
Episode 239 - Saturday, 29th of May, 2021
Danlami goes to the Bhadmus mansion, and Danlami frustrates Tanko's expectations. Hadiza encourages Bianca, and Teni receives a friendly reminder of outstanding debt. Then, Okiemute receives paternity results.
Episode 240 - Sunday, 30th of May, 2021
Ola remembers Kolade's expectations, and a distraught Teni exposes what is disturbing her.
Episode 241 - Monday, 31st of May, 2021
Ayo picks a fight with Abiks, while Danlami receives a letter without knowing the source. Mayowa strives to refund investors, and Ola makes a heart-warming gesture. Also, Emeka's disloyalty becomes known to everyone.
Ola
Ola shares information on what happened recently with Ayo before they later disagree due to family loyalty. After receiving a phone call, Okiemute challenges him to take over before assisting Teni. What will he do after remembering Kolade's expectations?
Kolade
Kolade's sudden disappearance troubles Cyril, and after the family receives information on the ransom, different issues come up. Later, he fakes to be in a state of coma, and after his admission to the hospital, the truth becomes glaring to all that it was all lies. Why did he put everyone on their toes?
Who will eventually pay for Kolade's ransom, and will the masterminds be captured? From the Battleground teasers shared above, the twists and turns of events will be mindblowing this month. So, do not miss out as the show broadcasts on Novela Magic every day at 21h30 with repeats throughout the day.
READ ALSO: Doodsondes 3 Teasers for May 2021: Zehra lands herself in hot water
The Doodsondes 3 soapie teasers for May 2021 episodes introduce viewers to a world of unending suspense. As published on Briefly.co.za, the Turkish drama discusses two sisters, Zeynep and Yildiz, who could not be more different despite their love for each other. Find out more from the post.
Source: Briefly News