New! Curse of The Sands teasers for May 2021: Exciting Zee World supernatural series
Curse of The Sands is a new supernatural romantic series on Zee World that premieres on 10th May 2021. The telenovela, originally called Manmohini, narrates a witch's long-lasting love for Rana Saa, who is born 500 years later as Ram, Siya's husband. Below are Curse of The Sands teasers for the premiere episodes.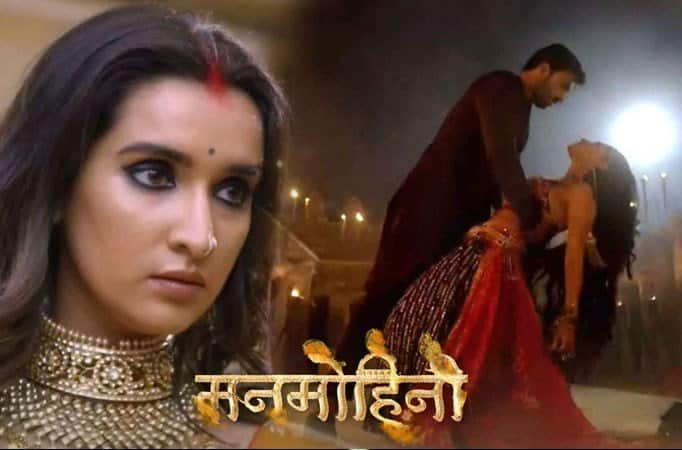 Ram, who works as a businessman, wants to divorce his wife Siya. When Siya learns of Ram's identity and Mohini's intention to gain the love she has waited upon for five centuries, she resolves to stay and rescue her husband.
Curse of The Sands teasers May 2021
Zee World Curse of The Sands promises to offer the best Indian entertainment on television. How will Siya overcome Mohini's curse and rescue her husband? Here are the teasers for Curse of the Sands May episodes.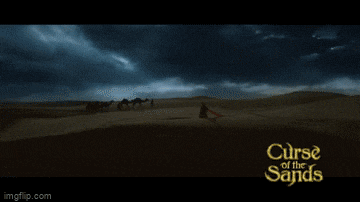 10th May 2021 (Monday – Episode 1)
Siya is devastated because of her husband Ram's intention to file for divorce. The occurrence of strange incidents around Ram after arriving at Behramgarh Fort stuns him, but Siya arrives and takes him with her. Later, when he reaches the palace, Ram has a feeling that he resided there before.
11th May 2021 (Tuesday – Episode 2)
Ram leaves the palace at night and is trailed by Siya and Devki, who find him involved in an accident. Saroj Devi makes up his mind to take Siya and Ram on his return trip to London.
12th May 2021 (Wednesday – Episode 3)
Devki promises to rescue Siya and Ram from the claws of the witch, and Mohini reminds her that she will be the one to win Ram no matter what it takes.
13th May 2021 (Thursday – Episodes 4)
Shots are fired, and when Siya and Devki rush to the fort, they find Mohini has managed to trap Ram. He asks her to stay at the palace but later starts experiencing strange occurrences and is left disturbed by past visions. Siya persuades Devki to allow Mohini to reside in the palace.
14th May 2021 (Friday – Episodes 5)
Mohini goes to Ram's room in the middle of the night and gets close to him when he is sleeping. Siya, who is lying next to him, wakes up and what she sees shocks her.
Siya goes away from the palace as she recalls the good time she had with her beloved Ram. After Siya's departure, Mohini attempts to create a closer relationship with Ram, but the sound of bells from the temple scares her away.
15th May 2021 (Saturday – Episode 6)
Mohini's palms catch fire and vanish, and other witches make her remember the 500-year-old Rajrajeshwari's curse. According to the curse, Mohini risks losing her life if she attempts to take Siya's life.
All the Sisodiya generation secrets are written down in an ancestral book, but according to Devki, the book's whereabouts are unknown.
16th May 2021 (Sunday – Episode 7)
The sight of Ram and Siya sharing a romantic moment makes Mohini very upset as she swears to make Ram break her Karva Chauth fast. Siya promises to do everything possible to prevent her marriage from falling apart when Ram throws the plate she gets for the Karwa Chauth tradition. Later, Devki urges Ram to accompany Siya for shopping, and Siya cannot move because of the salt place outside the palace.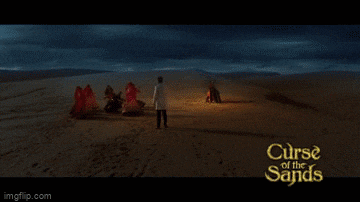 17th May 2021 (Monday – Episode 8)
After making Siya suffer, Ram decides to punish himself, and his blood drops fall on the forehead of Mohini. Sunaina is startled when she notices that Mohini has transformed into Devki and angry Mohini chokes her to death.
18th May 2021 (Tuesday – Episode 9)
Mohini disguises herself as a widow and drinks blood, and Jalebi reveals it to everybody when she sees her in the act. Later, Mohini is in extreme pain when the puja is performed by the tantric.
Siya wants to know why Ran is not close to her anymore. He agrees to change his behaviour, but after a particular shocking condition is fulfilled.
19th May 2021 (Wednesday – Episode 10)
Siya wants Ram to explain why he wants a divorce, while Mohini does all she can to return the blood vessel before Rahu Kaal makes its celestial shift.
Devki asks Siya to prepare a meal for Ram to prevent any harm from the witch. However, Mohini utilizes her mystical powers to prepare a meal so that she can gain control over the senses of Ram.
20th May 2021 (Thursday – Episode 11)
Ram startles everyone when he keeps his promise and kisses the hand of Mohini and even gives her a gold ring as a present. Mohini later takes the life of the household's head chef. Devki is convinced that Mohini and the witch are connected and wants Jalebi to look for information that will prove her suspicions.
21st May 2021 (Friday – Episode 12)
In her quest for the truth, Devki manages to get a strand of Mohini's hair and is later helped by the tantric to make preparations for a yajna ritual that will unveil the witch's identity.
Devki is shocked when the yajna fails to have any effect on Mohini, who she had thought was the witch. Saroj Devi and Devki try to stop the witch before she can cause any problems with the influence she has on Ram.
22nd May 2021 (Saturday – Episode 13)
Ram commends Mohini for her talent in singing and feels a weird attachment to her. Siya interrupts when she tries to move closer to Ram.
Later, Saroj Devi and Devki are lost for words when they discover that Jalebi is the witch. Ram asks Siya to disappear from his life as she is the reason all the problems are happening to him. It is later disclosed that people were blinded by Mohini to believe that Jalebi is the witch.
23rd May 2021 (Sunday – Episode 14)
Mohini is furious when Siya provokes Ram to profess how much he loves her. Devki tries to establish if Jalebi is a witch using a sprig of Tulsi holy basil and the outcome leaves her distraught. Mohini celebrates her achievement and embarks on her scheme to have total control over the senses of Ram.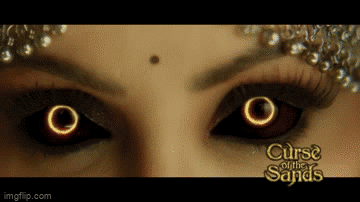 24th May 2021 (Monday – Episode 15)
Thoughts of Ram having mental issues cross Siya's mind as Mohini manages to have total control over his touching sense. Distracted Ram makes Siya understand what is going on, and she vows to do all she can to save him. Later, Mohini attempts to entice Ram when he comes to have a conversation with her.
25th May 2021 (Tuesday – Episode 16)
To ensure she has total control over Ram's tasting sense, Mohini does not let him have food prepared by Siya. Ram shoves the food and later asks Siya to get out of his life, but she is not ready to let him go.
26th May 2021 (Wednesday – Episode 17)
Devki makes up her mind to chase Mohini out of the palace, but Ram does not let her. Later, Mohini is unable to make Ram smell the flower because Siya is always on time to prevent him from doing it.
27th May 2021 (Thursday – Episode 18)
Mohini lets Devki know that she is in the palace to stay and no one can chase her away. Ram, who is under the witch's spell, sleeps in the guest house. Later, Mohini assumes her real form and threatens Vivian, who takes it to be a dream. Siya is ready to call it quits with Ram, but Devki advises her otherwise.
28th May 2021 (Friday – Episode 19)
Mohini makes Ram play a musical instrument from his past life. The occasion floods his mind with past memories, and Mohini manages to take him under her spell. Mohini schemes to have control over the last sense of Ram at the Makar Sankranti ceremony.
29th May 2021 (Saturday – Episode 20)
Siya makes up her mind to perform Shat Chandi Yajna to have the favour of the goddess and use it to rescue Ram. Saroj Devi and Devki disclose that any successor from the Sisodiya household is bound to undergo suffering as they go to Behramgarh. Later, Siya finds out that Ram is the rebirth of his forefather, Rana Bhanupratap Sisodiya.
30th May 2021 (Sunday – Episode 21)
After learning the truth, Siya gains the strength to fulfil every yajna tradition to rescue Ram. The first tradition is to ensure that nine ladies who are in marriage are fed to gain the blessings of the goddess. Elsewhere, Mohini's plans to destroy the yajna does not work, but she does not give up on making Ram hers.
31st May 2021 (Monday – Episode 22)
Siya proceeds with the yajna customs and uses Ram's sculpture because she cannot have him in person. Elsewhere, Mohini wants to ensure that Ram recalls their first encounter in the past.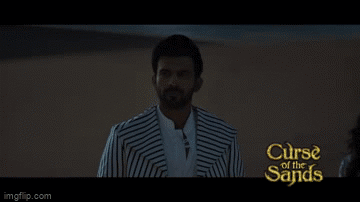 Siya
She is distraught when Ram asks for a divorce. She is willing to go to any lengths to ensure their marriage works even though her husband is under a witch's spell. After finding out Ram's identity as the rebirth of his forefather, she decides to perform all Shat Chandi Yajna rituals to gain the goddess's favour and save him.
Mohini
She swears to win over Ram no matter what it takes. She manages to gain control over his sense of taste and touch and wants to reconnect him with his past. Devki attempts to throw her out of the palace, but enchanted Ram does not let her.
From the above Curse of The Sands teasers, Siya is busy trying to rescue Ram while Mohini wants him to embrace his past and become hers. Who will have the last laugh? Watch Curse of The Sands premiere episodes on Zee World from Mondays to Sundays.
READ ALSO: The Evil Eye teasers for May 2021: More disasters at the Rathod mansion
Are you a fan of The Evil Eye on StarLife? Briefly.co.za highlighted the events that will unfold in May episodes of the Indian supernatural thriller. The Rathod household is struck by several disasters. Who will put an end to their troubles? When will Piya and Ansh find peace and live a normal life?
Source: Briefly News