Strange Love teasers for June 2021: Aditi vows to separate Astha and Shlok
Strange Love StarLife continues to narrate Shlok and Astha's love story that gets complicated each passing day. Astha has a sincere love for her husband, but Shlok treats her arrogantly. The arrival of Aditi in their life also marks the start of another living hell for the already miserable Astha. Discover how the drama unfolds in June episodes from the following Strange Love teasers.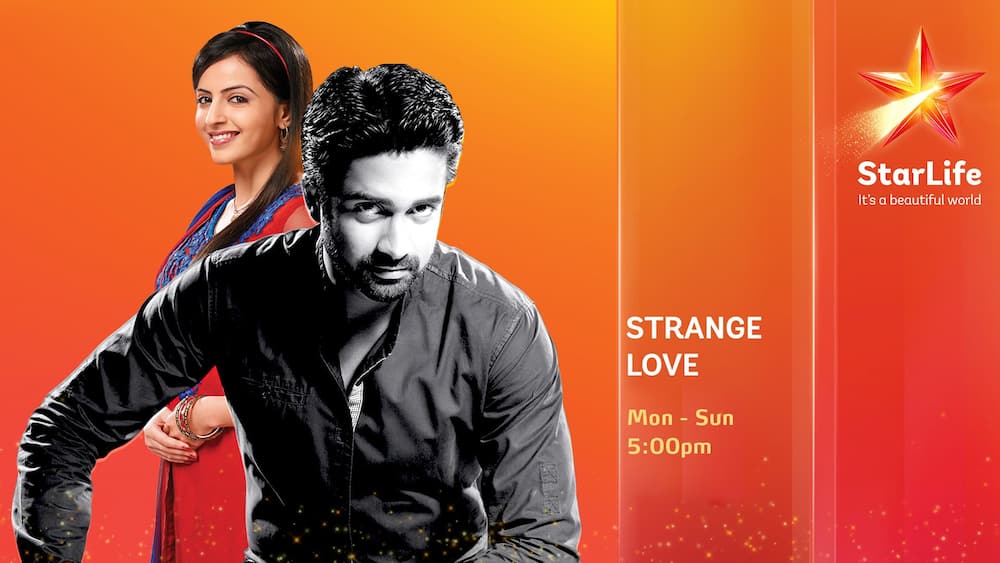 Jyoti wants to return home after finding out that she is pregnant, but Anjali refuses. How will she cope with the abusive Abhay? Can Astha help her?
Strange Love StarLife teasers June 2021
The romantic drama in Strange Love June episodes proves how one-sided love can be toxic. Will Astha give up on a love that is not being reciprocated? Here are the teasers for more.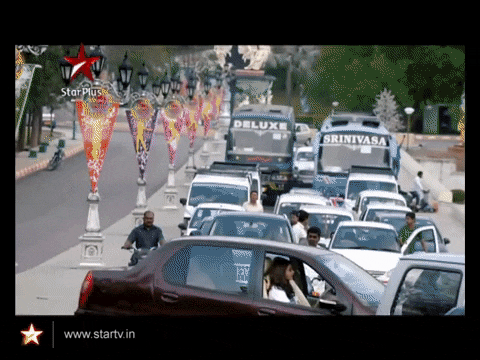 1st June 2021 (Tuesday – Episodes 137 and 138)
Astha makes up her mind to make pickle again while Shlok thinks that Aditi is her until Aditi makes an introduction. Later, Shlok does not take the snacks Aditi gives him and accosts Astha for making pickle in his bedroom. Elsewhere, Niranjan asks Ajinkya to hold a lecture session at his school.
Aditi faints, and the physician reveals that she is ailing from high blood pressure. Later, Niranjan wants Aditi to live with them while Jyoti makes up her mind to go for pregnancy testing. Astha narrates her love life to Aditi, and Shlok is also curious to know the details.
2nd June 2021 (Wednesday – Episodes 139 and 140)
Astha puts Shlok's cupboard in order after Anjali persuades her, and she is assisted by Aditi. A particular call angers Shlok, and he ends up yelling at Astha. Elsewhere, Jyoti is happy when the pregnancy test turns out to be positive, and she goes to a gynaecologist to confirm the results. A bangle shatters after dropping from Shlok's shirt.
The shattered bangles infuriate Shlok, and he releases the anger on Astha. Elsewhere, Jyoti is mistreated by Abhay, and she later asks her gynaecologist not to say a word about her pregnancy to him. She then phones Anjali to ask if she can return home, but she says no. For how long will she be able to hide the truth from abusive Abhay?
3rd June 2021 (Thursday – Episodes 141 and 142)
Astha comforts distraught Aditi as she feels sorry for acting up towards Shlok and later goes to seek his forgiveness. Angry Shlok shatters the guitar and confronts Astha for taking it to his room. Anjali is also infuriated by Astha's decision to take the guitar there.
Shlok is not pleased with the way Astha meddles in his personal life, and he later asks Anand to track a particular cell number. On the other hand, Sulabha and Abhay are angered by Jyoti's decision to take medicine, and she later attempts to establish her innocence. Astha receives orders from Anjala to prepare a meal for the family.
4th June 2021 (Friday – Episodes 143 and 144)
Astha is grateful to Vinayak for helping her learn how to use a stove, while Sojal reveals to Abhay that Jyoti made attempts to talk to Astha. Niranjan is proud of Astha for managing to prepare a meal with a stove. Astha panics after noticing a lady in the house and tells Sojal.
Shlok does not want Astha to accompany him to a business dinner, and Niranjan persuades him to take her with him. He later accosts Astha after finding a sindoor box inside his pocket. Elsewhere, Abhay discovers that Jyoti is expecting a child. What is his reaction?
5th June 2021 (Saturday – Episodes 145 and 146)
Aditi wants to go shopping, but she does not want to go with Sojal. On the other hand, Niranjan asks Anjali to get him a particular file, but she fails to get it. Kavya comes across the file, but Sojal takes the credit. Later, Shlok comes across a card belonging to Swati inside the file. How did it end up there?
Astha notices a lady in bridal clothes and tells Anjali, but she fails to believe her. She decides to wait for Shlok, but he comes back intoxicated. Elsewhere, Abhay plans to establish the gender of his unborn child.
6th June 2021 (Sunday – Episodes 147 and 148)
Kavya seeks Astha's assistance on a house model. Shlok gets rid of the model when he finds it on his bed, and Astha tries to save it. Later, Astha wants to prove to Anjala the existence of a lady wearing bridal attire.
Shlok and Astha save Aditi from falling off the terrace, and they later find out that she is a sleepwalker. Elsewhere, the doctor reveals to Jyoti that she is expecting a girl, and she asks the doctor to tell Abhay that they will be getting a boy.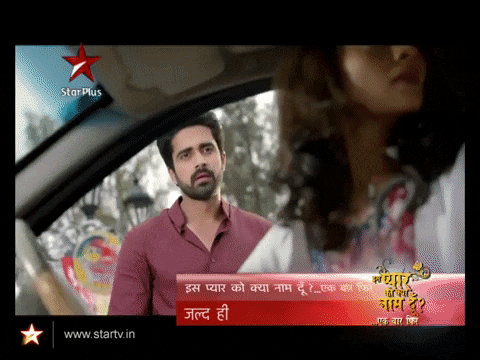 7th May 2021 (Monday – Episodes 149 and 150)
Sulaba and Abhay work together to make sweets distribution in the local area, while Aditi and Shlok' s friendship makes Astha envious. Later, Shlok hits Astha with a jewellery box after finding her going through his diary. He later takes care of her and asks her to get rid of the journal.
Abhay buys toys for the child that he is expecting. Elsewhere, Astha drops a plate of food as she takes it to Shlok, and they engage in an argument over the incident. Later, Astha is fed dessert by Shlok while Aditi asks him to join her for a game.
8th May 2021 (Tuesday – Episode 151 ad 152)
Aditi, Astha, and Shlok engage in a game of dumb charades, and Aditi tells Shlok to share a dance with Astha. Later, Astha assures Aditi that she will get her a husband, while Shlok notices a message on his vehicle that brings back memories of Swati. How did it get there?
Astha makes up her mind to put on the saree that Shlok likes, but someone drenches it in kerosene and sets it on fire. Elsewhere, the physician starts to blackmail Jyoti.
9th May 2021 (Wednesday – Episodes 153 ad 154)
People are preoccupied with the Holi ceremony, while Anjali wants Astha and Sojal to handle every detail. Later, Sulabha and Jyoti join the celebrations, and Niranjan is not pleased when he notices Anjali dancing.
Astha lets Shlok know how much she loves him before applying colour on him. He also wants to apply the colour that Aditi intoxicated with chemicals on Astha's face. Lucky for her, another attendee is burnt by the colour before Shlok can apply it. Shlok rushes the guest to a medical facility while Aditi swears to ensure that Shlok and Astha do not stay together.
10th May 2021 (Thursday – Episodes 155 ad 156)
Astha is injured after being pushed by Aditi down the stairs, and Anjali takes care of her. Anjali makes herself pay for her mistakes to appease Niranjan, while Abhay expects to receive costly presents for Holi.
Jyoti and Abhay receive a warm welcome from Anjali when they get to the house. Later, Jyoti leaves a note for Astha revealing that she is carrying a girl, but Abhay comes across it. What will Abhay do to Jyoti after finding out the truth? Elsewhere, Shlok wants Astha to prove her love for him by jumping from the first floor.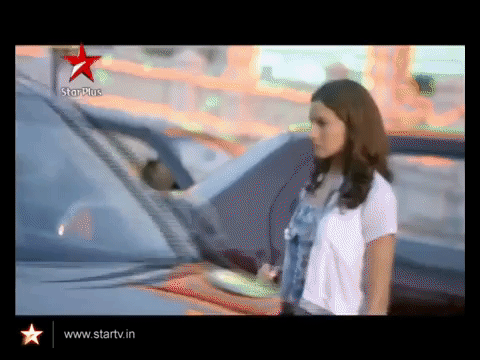 Aditi
Niranjan asks her to stay with them after receiving treatment for high blood pressure. She starts getting close to Shlok, an issue that makes Astha jealous. She later swears to separate them. Will Shlok fall for her trap?
Jyoti
She discovers that she is pregnant but does not want Abhay to know. After finding out that the baby she is expecting is a girl, she asks the doctor to tell Abhay it is a boy. Abhay is excited and even starts purchasing toys, but he later finds out that the baby is a girl. How will she escape his anger?
The drama in June episodes is worth watching, as revealed by the above Strange Love teasers. Will Aditi succeed on her mission to separate Astha and Shlok? The Indian telenovela airs on StarLife from Mondays to Sundays at 6.00 p.m.
READ ALSO: New! Curse of The Sands teasers for May 2021: Exciting Zee World supernatural series
Are you ready for another exciting adventure on Zee World? Briefly.co.za highlighted teasers for Curse of The Sands premiere episodes. The new Indian soapie will start airing on 10th May 2021.
The telenovela narrates a witch's long-lasting love for Rana Saa, who is born 500 years later as Ram, Siya's husband. The witch tries to reclaim her love while Siya does all she can to rescue her spouse.
Source: Briefly News