Suidooster Teasers for June 2021: The unexpected twist in Bridgette's life
Suidooster teasers for June 2021 are out, and the drastic change in the plot promises nothing but more thrill and drama. These Suidooster snippets are only the icing on the cake, and they prepare you for the surprising storyline that unfolds as the season wraps up. You will be mesmerized by what this soap opera has in store for you this June. Check out the teasers for more insights into the oncoming Suidooster episodes.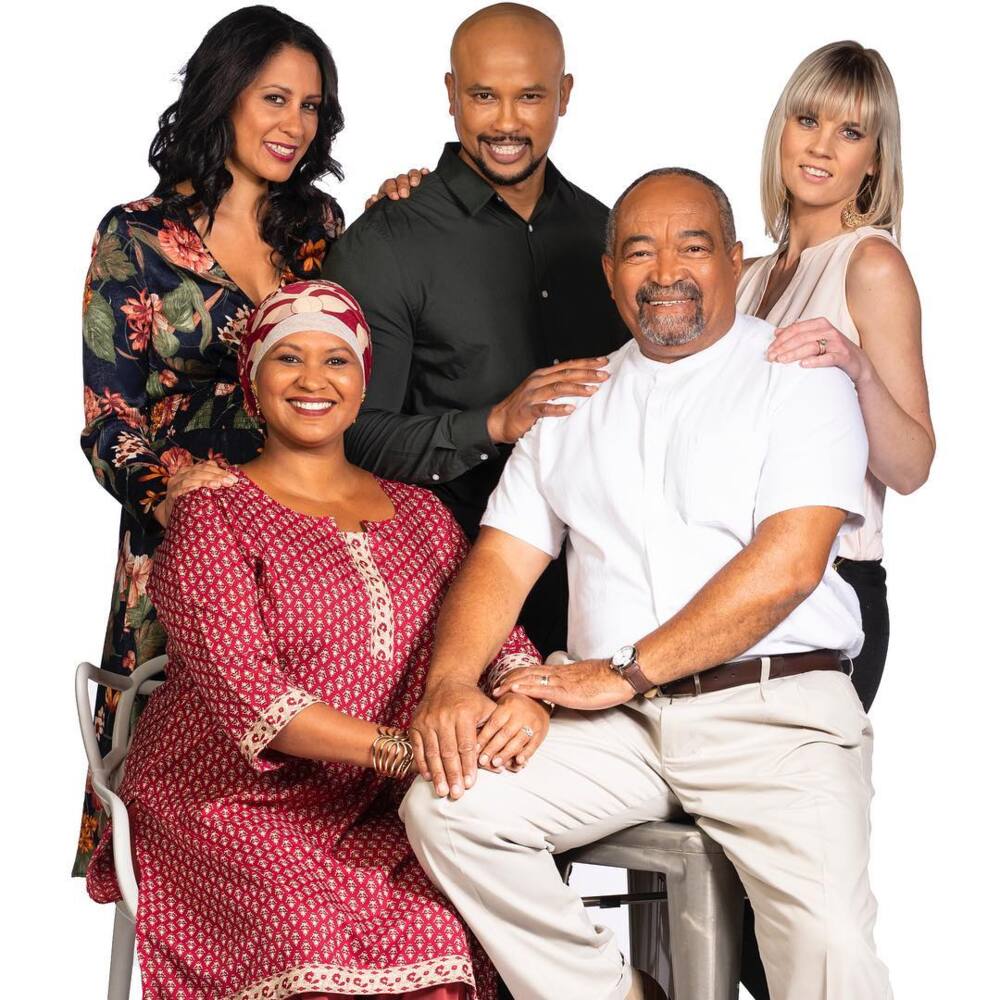 The Suidooster teasers for June 2021 highlight the ups and downs faced by Bridgette and Kaashifa. Kaashifa desperately tries to mend broken bridges while Bridgette strives to get the truth out when she disappears. Will she be found? Keep up with these teasers to discover how everything will unveil.
Suidooster Teasers for June 2021
Siya discovers something and tries to persuade Pienaar to do something odd. On the other hand, Kaashifa ends up with a broken heart. Bridgette's disappearance has been a call for alarm, and everyone is hoping that she will be found.
Tuesday, 1st June 2021 - Episode 1290
Anja has a tough call to make, while Siya unearths something intriguing. Elsewhere, Kaashifa's day turns sour, and Bridgette is admonished by her relatives.
Wednesday, 2nd June 2021 - Episode 1291
Imraan and Kaashifa fabricate lies about what went down. Meanwhile, Chris reaches home but is fuming. Wade, on the other hand, acquires a second chance.
Thursday, 3rd June 2021 - Episode 1292
A sad Imraan tries to patch things up with Kaashifa before asking for her hand. Bridgette tries to get Mercedes to confess the truth, while Gustav Pienaar comes clean to Siya.
Friday, 4th June 2021 - Episode 1293
Imraan makes desperate moves to win Kaashifa over, while Anja's dad comes clean to her about his past. Meanwhile, Zoe and Wade go out together.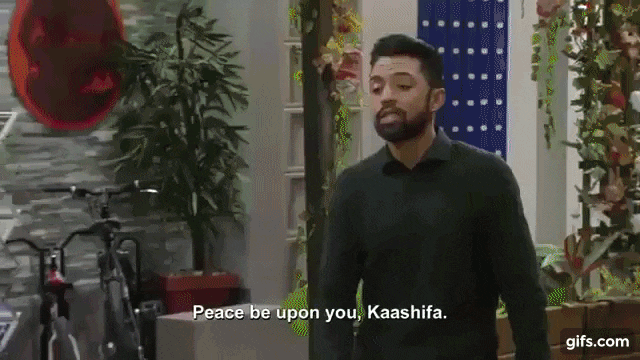 Monday, 7th June 2021 - Episode 1294
Imraan finds himself in a crisis. Elsewhere, Siya persuades Pienaar to do something weird, while Zoe enjoys the time she spends with Wade.
Tuesday, 8th June 2021 - Episode 1295
Wade and Bridgette are struggling to get Zoe's attention. The question is, is she ready for the next step? Elsewhere, Kaashifa drowns in work to hide her heartache, while Justin finds it hard to accept his ex's new life.
Wednesday, 9th June 2021 - Episode 1296
Siya has a tough call to make. Meanwhile, Wade is still unhappy with Zoe, while Bridgette strives to make one last move to get Zoe back.
Thursday, 10th June 2021 - Episode 1297
Wade has grand plans for the future. Elsewhere, Kaashifa receives a surprising guest, and Mercedes puts Nazeem's patience to the test. Jacobs family is eagerly waiting for some fantastic news.
Friday, 11th June 2021 - Episode 1298
Wade comes into terms with Zoe's made up mind about the two. The search for Bridgette is still ongoing, and everyone hopes she will be found in the nick of time.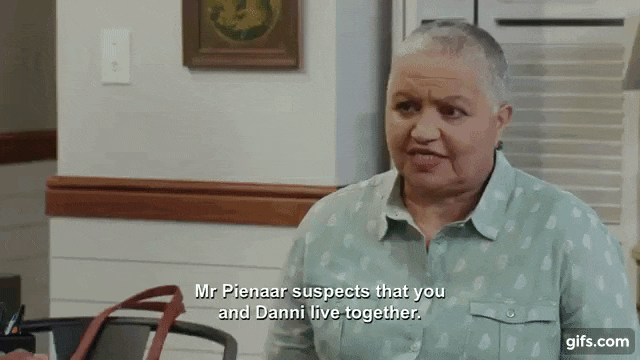 Monday, 14th June 2021 - Episode 1299
The fact that Susan is hung-over causes tension between her and Elana. Everyone is still anxious about Bridgette, and Mercedes tries to fix things with Rhafiek. However, he misunderstands her, causing things to go left.
Tuesday, 15th June 2021 - Episode 1300
Bridgette's loved ones try to refresh her memory while Rhafiek comes clean to Siya about something odd. Elsewhere, Elana talks to Susan about her inner desire.
Wednesday, 16th June 2021 - Episode 1301
Bridgette is dumbfounded, and Nazeem must make up for his actions. Susan is trying to deflect Elana, while Chris ought to end his growing dwarf family.
Thursday, 17th June 2021 - Episode 1302
Nazeem utilizes a chance to solidify his relationship with Bridgette. Meanwhile, Rhafiek wrestles with his conscience while Tim tries to persuade Zoe to camp in Bridgette's home.
Friday, 18th June 2021 - Episode 1303
Bridgette has a hard time accepting her new reality. Elsewhere, Rhafiek is battling isolation, and Susan discovers a way of mending things with Kate.
Monday, 21st June 2021 - Episode 1304
Kate gets hold of some devastating news, and Rhafiek is playing with fire. Nazeem controls Jacobs family, and Justin keeps testing the waters bout his boundaries with Elana and Susan.
Tuesday, 22nd June 2021 - Episode 1305
Tim is perturbed after hearing of the new friendship between Nazeem and Bridgette. Kate decides on her future, whereas Rhafiek continues to struggle about his.
Wednesday, 23rd June 2021 - Episode 1306
Zoe wants to closely work alongside Bridgette, but Nazeem is not having it. Elsewhere, Tim squares up to Mercedes, and Kaashifa is troubled after learning that Justin was not invited to the new bar opening.
Thursday, 24th June 2021 - Episode 1307
Susan and Elana bump heads before their opening night. Elsewhere, Rhafiek is struggling with a secret, and Bridgette is strong-willed to keep working.
Friday, 25th June 2021 - Episode 1308
It is the new bar opening night, and the Jacobs family is thrilled about their crucial meeting. Mercedes hates the idea of being in a relationship.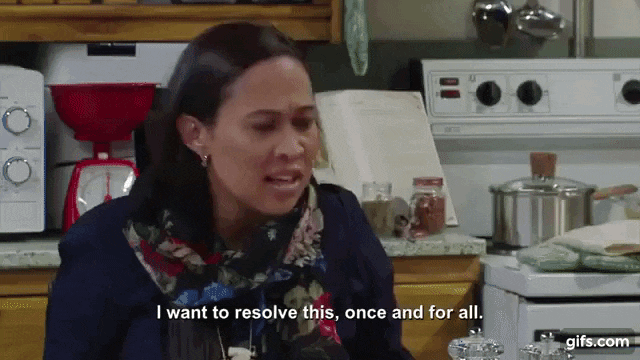 Monday, 28th June 2021 - Episode 1309
Nazeem plans to stir more trouble for Bridgette. Meanwhile, Lee-Ann and Ty are having trouble keeping their big news under wraps, while Rhafiek's folks get blindsided.
Tuesday, 29th June 2021 - Episode 1310
Wade is planning the engagement party of Lee-Ann and Ty. Elsewhere, Bridgette discovers she must make a huge decision, and Mymoena and AB question Rhafiek's decisions.
Wednesday, 30th June 2021 - Episode 1311
Rhafiek's family continues to nag him, and Mrs J. challenges Lee-Ann. Meanwhile, Bridgette's day comes to a surprising end, and Tim receives a pleasant surprise.
Bridgette
Bridgette goes missing, an aspect that leaves everyone worried and hopeful that they find her on time. Upon her discovery, her family has to refresh her memory to help her familiarize herself with her surroundings. She finds it hard to accept her new normal. Will her situation get any better?
Kaashifa
Things for Kaashifa appear to start on a rough patch. Her day is hardly turning out great, and she has to lie about how things went down between her and Imraan. Imraan desperately tries to win her over. However, she soon suffers from heartbreak and decides to turn to work to escape facing these saddening emotions.
READ ALSO: Twist of Fate teasers for June 2021: Will Ranbeer find out the truth?
Briefly.co.za recently posted Twist of Fate teasers for June 2021. The drama depicted in these snippets makes this show worth checking out.
The numerous twits in the journey of Ranbeer discovering the truth will blow your mind!
Source: Briefly News