Scandal! teasers for June 2021: Mlungisi encounters a troublesome tenant
When Mlungisi meets Neo after a long time, they recall the terrible event that separated them. An insensitive person awakens hurtful memories his family is trying to forget. One of his female tenants is good at seducing men. When Mulungisi undergoes a shameful situation, Nonzi takes advantage of the situation for personal gain. Would you love to find out what will happen to other characters? Scandal! teasers for June 2021 have all the details.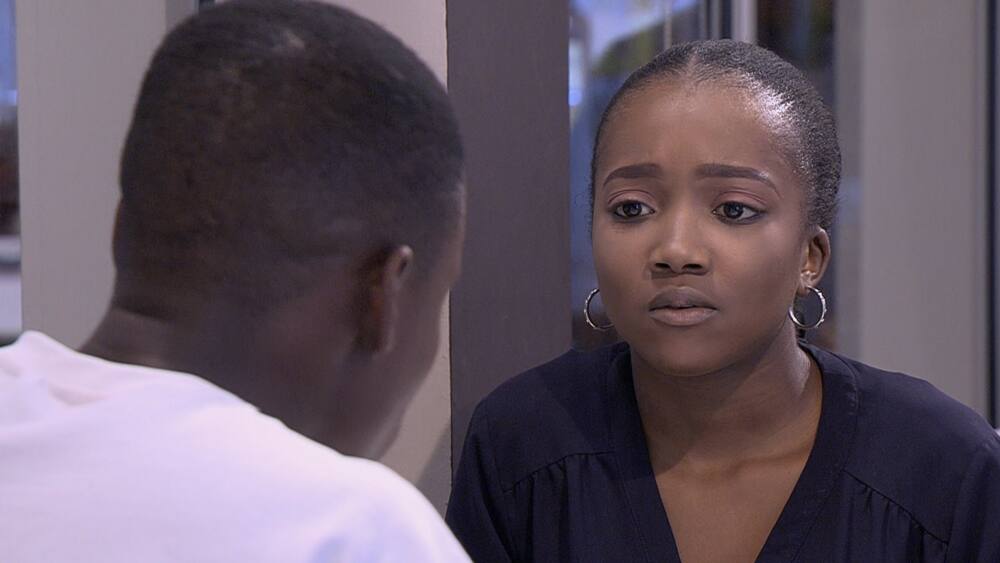 Someone mistakes Seipati for another person and puts her in a disgracing situation. She strives to mend her damaged reputation and tries to make herself likeable to some people. However, things become messier than she expected.
June 2021 Scandal! teasers
Watch Scandal! on eTV from Mondays to Fridays at 19h30. The show has never been as captivating as it has been in the past few months. Please consistently tune in so that you do not miss the best scenes.
Tuesday, 1st June 2021
Episode 3835
Zinzile's confession sparks a depressing response, and Boniswa forges essential documents. Meanwhile, Seipati faces an embarrassing ordeal because of mistaken identity.
Wednesday, 2nd June 2021
Episode 3836
Lindiwe upset after unveiling the truth, and Zinzile receives stern advice. Gorbachev finds a way to retaliate after being threatened, and Seipati needs to stop the rumours people are spreading about her.
Thursday, 3rd June 2021
Episode 3837
Lindiwe sacrifices for her family, and Zinzile hopes to change someone's minds. Seipati tries so hard to fit in, and Boniswa involves Mamba's child in her plan.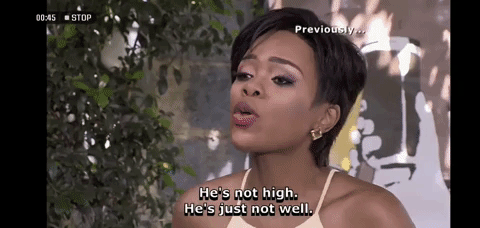 Friday, 4th June 2021
Episode 3838
Boniswa lays a trap that makes someone look bad in front of Mamba. Lerumo pays bills for someone he cherishes. Mlungisi and Neo meet for the first time, but the terrible encounter is still on their minds.
Monday 7th June 2021
Episode 3839
Gorbachev accuses Boniswa of gambling, and Ndumiso creates trouble for the new lodgings. Lerumo feels that Seipati is drawing people's attention to herself for the wrong reasons.
Tuesday, 8th June 2021
Episode 3840
Mamba prepares for war upon receiving false news about a plot set against him. While Neo is leased that Seipati stood her ground, Lerumo is worried about her. A woman discovers she has a home within Ngema's property.
Wednesday, 9th June 2021
Episode 3841
Simo panics when he overhears someone issue out a terrifying order, and Poloko faces false and shameful accusations. Omphile divorces shocking information about her father, while Seipati's attempts to impress someone fail.
Thursday, 10th June 2021
Episode 3842
Someone harms Poloko for selfish gains, and Seipati offers something that doesn't belong to her because she desperately wants to fit in. Omphile disregards Lindiwe's warning about staying out of some family issues.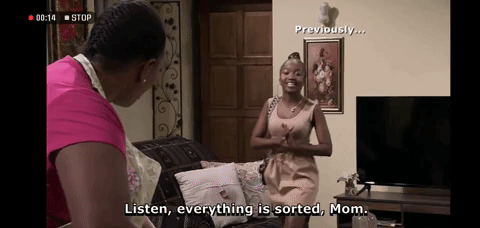 Friday, 11th June 2021
Episode 3843
Boniswa plans to make Mamba turn against his family. Meanwhile, female friends fight over a man's heart and his wealth. Seipati regrets separating herself from her loyal friend.
Monday, 14th June 2021
Episode 3844
Duma feels guilty for doing something, and Poloko gives in to the inevitable. Someone invades Mlungisi's privacy to get his attention, and Seipati loses valuable things in her life while trying to fit in.
Tuesday, 15th June 2021
Episode 3845
When rejected, Duma takes a drastic decision, and Seipati is unaware her behaviour hurts a loved one. Mlungisi falls into a trap.
Wednesday, 16th June 2021
Episode 3846
The male child's ancestry becomes the main concern when someone steps forward claiming to be the birth parent. Tebogo accidentally reveals a friend's secret, and Omphile worries her father will be vulnerable to new energy.
Thursday, 17th June 2021
Episode 3847
A tenant plans to move to a better room using suspicious means, and Seipati stumbles on the truth. Mamba needs to answer some difficult questions when his family's dark secrets come to the limelight.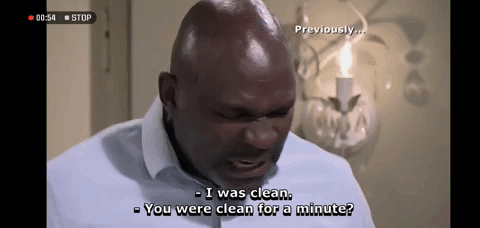 Friday, 18th June 2021
Episode 3848
Simo's actions awaken a ghost, and Gloria puts Ndumiso in his place when he confronts her. Seipati realizes her behaviour has been negatively affecting others.
Monday, 21st June 2021
Episode 3849
Mamba and Boniswa take a risky decision, and Seipati desires to return to the old her. Stevovo unleashes his harmful side. Conne and Nonzi give each other equal chances of succeeding.
Tuesday, 22nd June 2021
Episode 3850
Lerumo makes a rushed but vital decision to safeguard his future. Meanwhile, Boniswa meets her match. Mlungisi receives a surprise visitor from KZN.
Wednesday, 23rd June 2021
Episode 3851
Mlungisi confronts someone meddling with his family's affair and pricking old wounds. Nonzi is frustrated when she realizes she misunderstood a situation. Boniswa does a quick errand that makes her special day memorable.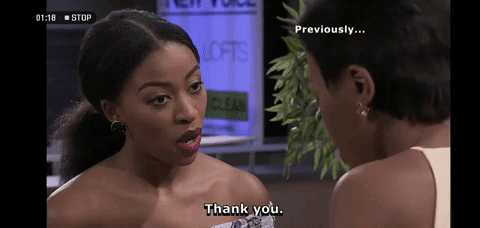 Thursday, 24th June 2021
Episode 3852
A soon as Boniswa starts life afresh, tragedy hits the hotel. Mlungisi gets upset when confronted, and Nonzi sets her wicked plan into motion.
Friday, 25th June 2021
Episode 3853
Mlungisi's tenant entices men in her direction. Meanwhile, Boniswa faces her rival to fight for the future she wants.
Monday, 28th June 2021
Episode 3854
Duma warns Aya against spying on Simo, but she goes ahead and unveils shocking secrets about him. Gloria gate-crashes into a party, but the host kicks her out. Mlungisi walks into people verbally assaulting one another.
Tuesday, 29th June 2021
Episode 3855
Nonzi uses the embarrassing situation her landlord is undergoing to benefit herself. Meanwhile, Aya confronts Poloko with the truth.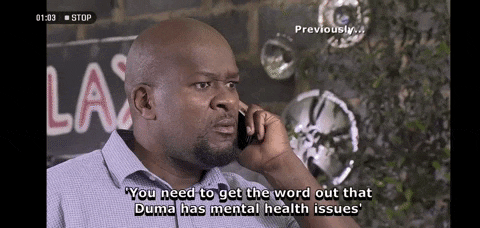 Wednesday, 30th June 2021
Episode 3856
Aya's discovery instils fears in Thando, and a startling phone call jolts someone back to reality. Nonzi makes an irreversible decision about Ndumiso.
Mamba
Boniswa sets him against his family and uses his son, Duma, to tarnish his name. The public criticizes Mamba when his family's dark secrets are exposed. Will Boniswa ruin Mamba's political career?
Seipati
Lerumo is worried about her because she is doing all she can to appease some people. Seipati later realizes she hurt her loved ones and lost herself while trying to fit in.
Have Scandal! teasers for June 2021 satisfied your curiosity about the future episodes' events? Be assured that as the show entertains you, it will also enlighten you about multiple social issues.
READ ALSO: Twist of Fate teasers for June 2021: Will Ranbeer find out the truth?
Briefly.co.za delightedly posted Twist of Fate teasers for June 2021. Ranbeer is doing everything in his powers to expose the self-centred Alia for framing him up. His colleagues and family believe he is guilty of the accusations.
When Ranbeer is close to winning back his family's trust, someone betrays him and complicates the issue further. Who is the traitor? What did Alia plan against Ranbeer?
Source: Briefly News