Family Secrets teasers for June 2021: Will Anami be killed?
Family Secrets teasers for June 2021 are officially here! As the plot of the show unfolds, it looks like we are in for a bumpy ride. The show highlights some of the most relatable issues people in families face and how pretentious family members can be. You will be shocked by what your favourite Family Secrets cast members will be up to.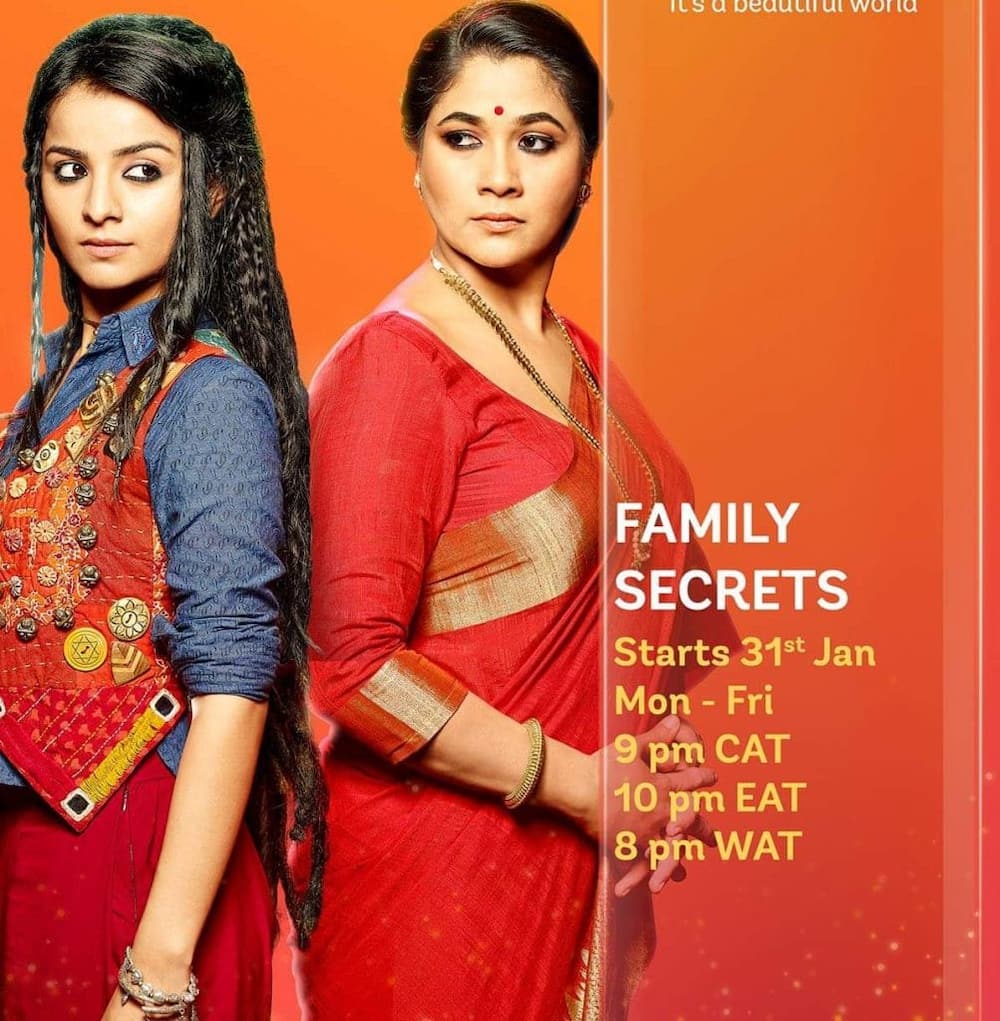 The Family Secrets storyline features a young lady, who is born into a dramatic family. The dynamics of how business is conducted in her family convinces her to change and be better. She stands for what is right regardless of the threat of bringing down her family. Family Secrets teasers for June 2021 highlight how difficult the situation will be for her.
Family Secrets June 2021 teasers
The most recent Family Secrets episodes highlight the young girl's dilemma and how much she needed to do. She also felt powerless when someone she treasured died. How will she get over the grief and move on?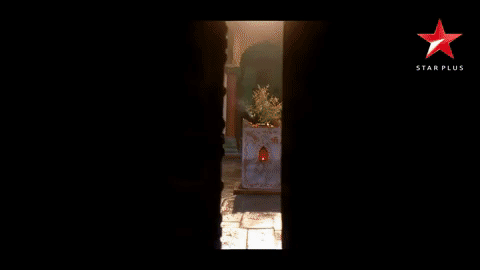 Tuesday, 1st of June 2021
Episode 37
Anami loses control of her anger and rushes to Lal Mahal palace to face Vatsalya's murderers. She also vows to torment Satrupa.
Episode 38
Gayatri plans a special ritual to welcome her daughter, Anami, although sherefuses to participate in the ritual. What will Gayatri do?
Wednesday, 2nd of June 2021
Episode 39
Gayatri persuades Baldev and the rest of the family members to perform the ritual, and they agree. Elsewhere, Punjan declares his plan to bring down Royal Steels and Lal Mahal.
Episode 40
Anami insists on being given the keys to Vatsalya's room, and later, she commands Narottam to join her for breakfast. What is she up to?
Thursday, 3rd of June 2021
Episode 41
Gayatri reminds the family members to be kind to Anami, and Satrupa warns Anami against interacting with Narottam. However, Punjan gets irritated by what she does.
Episode 42
Gayatri tells Satrupa her insecurities about Narottam and Anami being friends, and she proceeds to meet Narottam's mother.
Friday, 4th of June 2021
Episode 43
Meeting Narottam's mother makes Anami so sad and heartbroken that she refuses to join everyone else for the puja. Gayatri tries to convince her to change her mind to no avail.
Saturday, 5th of June 2021
Episode 45
Adhiraj reaches out to Anami for help regarding the missing Royal Steel files. He insists that the files have information that can help in exposing the fraud in the company. Later, Anami nearly gets caught as she tries to access the files, and Satrupa suggests that she should do something.
Episode 46
Dhiru opens up to Adhiraj about confidential details regarding a scam at the Royal Steel Company. Elsewhere, Satrupa warns Anami that her actions will ruin Adhiraj's adopted family.
Sunday, 6th of June 2021
Episode 47
Anami tries to enrol in a college, but the authorities dismiss her pleas. However, Satrupa insists that they should let her take an intelligence test to prove that she deserves the opportunity.
Episode 48
Vikram Singh recalls Dhiru because of his contribution, and it makes Baldev agitated. Later, Anami notices some inconsistencies in Natorram's behaviour.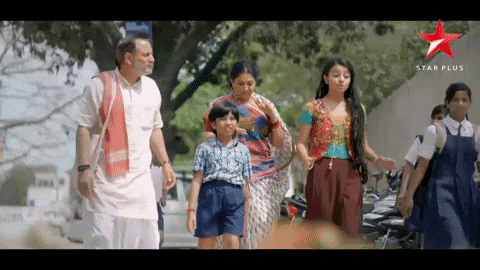 Monday, 7th of June 2021
Episode 49
Satrupa extends a kind hand by hiring a tutor for Anami.
Episode 50
Dhiru comes up with the idea that could save Royal Steel from the fraud allegations, and he presents it to Vikram Singh. Meanwhile, Anami gives in to Gayatri's pressure about going to college.
Tuesday, 8th of June 2021
Episode 51
Vikram Singh states his opinion about considering Dhiru's advice, and it makes Baldev agitated. Later, Anami fights back the college students who humiliate her.
Episode 52
Vikramaditya comes up with a righteous and reliable way of choosing the best owner of the company. Elsewhere, Anami finds herself in a complicated situation after attacking the people that humiliated her in school.
Wednesday, 9th of June 2021
Episode 53
Adhiraj loses control over his emotions and accuses Dhiru of being evil. Dhiru gets so overwhelmed by rage that he slaps him and forces him to shut up.
Episode 54
The Board of Directors settles to vote for the new owner of Royal Steels. However, Baldev is bewildered when Satrupa votes for Dhiru.
Thursday, 10th of June 2021
Episode 55
Baldev points a gun at Dhiru and threatens to murder him. Elsewhere, Anami humiliates Satrupa for abandoning her when she was young. Satrupa tries to make her calm down to no avail.
Episode 56
Anami finds out about the secret DNA test that Adhiraj has done, and she shouts at him. Will this mishap be the ruin of their friendship?
Friday, 11th June 2021
Episode 57
Satrupa is concerned about the relationship between Anami and Narottam. Elsewhere, the college students plan to bring trouble into Anami's chemistry laboratory.
Episode 58
Anami faints, and Avdhoot's crony, who has been instructed to abduct her, is the one who locates her. Will the young girl get away?
Saturday, 12th June 2021
Episode 59
As the situation between Adhiraj and Anami gets more romantic, a woman assists Satrupa in locating the person who led to Anami fainting.
Episode 60
Adhiraj surprises everybody in Lal Mahal when he reveals the court's decision of Anami's assault. Will the result be favourable?
Sunday, 13th June 2021
Episode 61
As Vikramaditya considers how to bring Avdhoot into the business, Satrupa is adamant that Dhiru educates Anami.
Episode 62
Satrupa signs up somebody as a mentor for Anami; the mentor shows her how to be great at business. Soon after, Adhiraj cautions Anami from going forward with Narottam.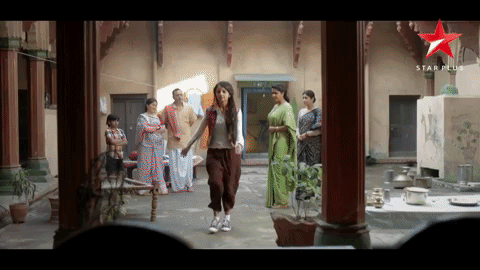 Monday, 14th June 2021
Episode 63
Anami is stunned when she discovers that Adhiraj and Tanya are siblings. Soon after, she persuades everybody to put the Goddess Durga's idol in Lal Mahal.
Episode 64
Pujan unfastens the palki's screws for Durga Puja. Elsewhere, Harry, Avdhoot's cousin, tries assaulting Poonam. Will Anami come to her aid?
Tuesday, 15th June 2021
Episode 65
Anami mercilessly beats Harry when he tries to force Poonam to engage into sexual activities. After this, a shocking circumstance happens to Anami and her family at the procession.
Episode 66
Vikramaditya permits Anami to perform the Durga Puja. After this, Anami Adhiraj, Poonam, and Tanya show gratitude to the Goddess with a tantalising dance routine.
Wednesday, 16th June 2021
Episode 67
Sudha runs away from the mental institution, and after, Pujan instructs his sidekick to murder Anami.
Episode 68
Everyone is shocked when Sudha shows up at the Lal Mahal. Vikramaditya and Gayatri accuse Anami of Sudha's release.
Thursday, 17th June 2021
Episode 69
Anami sternly cautions Satrupa to let Sudha remain at home; as they argue, Satrupa suddenly smacks Anami in the face.
Episode 70
Sudha schemes on how to get even with the family. Meanwhile, Adhiraj asks Munna to get Sudha's records from the mental institution. Later, Anami accuses Satrupa of embarrassing Sudha.
Friday, 18th June 2021
Episode 71
Everyone in the family does not want Sudha to cook food. Soon after, Pujan embarrasses Sudha by giving her a tip. Gayatri informs Sudha to go to the guest room.
Episode 72
Baldev demands that Sudha gets out of the Lal Mahal. Soon after, Adhiraj reveals surprising information about Sudha to Satrupa and Baldev.
Saturday, 19th June 2021
Episode 73
Satrupa believes that the administration in the mental institution is to blame for moving Sudha without intimation. Meanwhile, Anami finds it hard to finish her college work. Will Satrupa assist her?
Episode 74
Satrupa gets involved when Pujan Singh beats up Narottam in the presence of Baldev and Avdhoot. Meanwhile, Sudha is angry and abstains from treating Narrotam's wounds.
Sunday, 20th June 2021
Episode 75
Adhiraj catches feelings for Anami; at the same time, Vikramaditya Singh goes ballistic against Sudha, and he accosts her.
Episode 76
Satrupa informs Anami about how Sudhi is taking advantage of her for her evil plans. Anami interrogates Sudha about refusing Vikramaditya's proposition.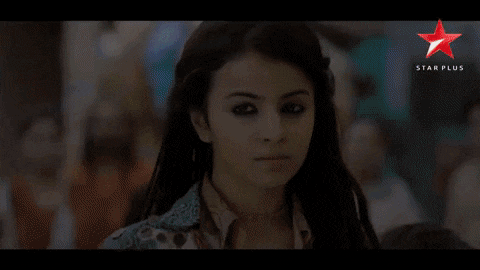 Monday, 21st June 2021
Episode 77
Sudha proposes that Pujan Singh and her work together. Chaos ensues when Satrupa decides to accost Sudha.
Episode 78
Against the counsel given to her by Vikramaditya, Anami goes to protect Sudha. Satrupa formulates a way to change Anami's loyalties.
Tuesday, 22nd June 2021
Episode 79
Adhiraj sets out to ask a favour of Anami, but instead, the pair end up in a tea-drinking competition. Meanwhile, Satrupa organises a visit to Benaras.
Episode 80
Pujan asks Bhima to go beyond the border. Meanwhile, Satrupa arrives at Benaras and requests Anami's foster mom to allow Ladoo to come back with her. Will she permit him to go?
Wednesday, 23rd June 2021
Episode 81
Anami's adoptive mother lets Ladoo tag along with Satrupa. Later, Anami is overwhelmed with emotions when she sees Ladoo at the Lal Mahal; she then confronts Satrupa.
Episode 82
Pujan Singh does his best to frighten Ladoo, but his response shocks him. Why did Sudha smack Narottam in the face?
Thursday, 24th June 2021
Episode 83
Satrupa gets Ladoo on her side as Adhiraj forces the crook to plead guilty. Will he listen to the threat?
Episode 84
Sudha gets into the room, holding a knife on Gayatri. Meanwhile, Pujan Singh chooses to tie up any loose ends and thus murders Adhiraj's prisoner.
Friday, 25th June 2021
Episode 85
In line with Pujan Singh's plan, Adhiraj's prisoner passes away. Elsewhere, Satrupa and Gayatri's claims against Sudha push Anami to search for the truth.
Episode 86
Adhiraj discovers that Purushottam is Sudha's sibling. Meanwhile, Gayatri's and Satrupa's plot is going very well. Will Anami find out?
Saturday, 26th June 2021
Episode 87
Anami accosts Sudha for spooking Ladoo; she also ponders about Sudha's actions. Will she be able to persuade her to get out of Lal Mahal.
Episode 88
Adhiraj finds out that Anami is worried, and he sets up a surprise for her. Later, Anami is interested in some pictures that Sudha hides from her.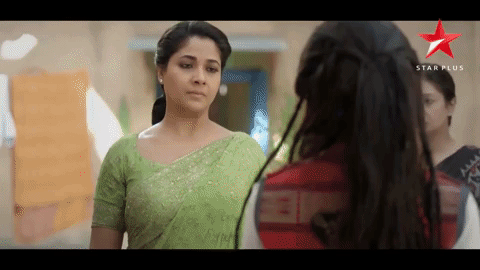 Sunday, 27th June 2021
Episode 89
Ladoo asks for Satrupa's assistance to finish his assignments. At the same time, Anami does some research on Sudha and finds critical clues.
Episode 90
Satrupa warns that she will unmask Sudha in front of Anami. At the same time, Baldev is annoyed when Dhiru requests that Vikramaditya stops the project. Soon after, Anami talks with Sudha about Vatsalya.
Monday, 28th June 2021
Episode 91
Ladoo dares Anami that he will talk in perfect English in less than a week. Anami thinks about Satrupa's threats against Sudha.
Episode 92
Satrupa is keen to win Narottam's heart and counsels him to go into farming. Anami is in a predicament when she cannot decipher Sudha and Satrupa's intentions.
Tuesday, 29th June 2021
Episode 93
Anami locates Vatsalya's things in Narottam's bedroom. Later, Adhiraj requests that Anami keenly listens as Satrupa abuses Sudha.
Episode 94
Anami asks Vikramaditya to accomplish the wishes of Vatsalya. Meanwhile, Purushottam links up with Sudha. Will they be caught?
Wednesday, 30th June 2021
Episode 95
Anami is keen to finish Vatsalya's fantasy project. Vikramaditya and Satrupa get the best chance to strike a deal with her.
Episode 96
To finish her sibling's fantasy project, Anami requests that Sudha signs the acceptance letter, but Sudha has some demands of her own!
Anami
Anami finds it challenging to wrap her head around Vatsalya's death. She makes up her mind to return to Lal Mahal and start a new life. She is abducted by one of Avdhoot's cronies after she faints. She survives this attack but is surprised when Ladoo shows up and is overcome by intense emotion. She is also very occupied with seeing her brother's dreams come true.
Dhiru
Dhiru makes Adhiraj believe that he is on his side in the mission to expose the scam in Royal Steels. When Adhiraj realises that he duped him, he confronts him. Will Dhiru win the elections by the Board of Directors? Much to the annoyance of Baldev, he asks that Vikramaditya stops the project.
Family Secrets teasers for June 2021 pre-empt the snippets of the drama that awaits you in the oncoming episodes. If you wish to find out more details, check out the show's full episodes every day at 18h00 on Star Life.
READ ALSO: Scandal! teasers for June 2021: Mlungisi encounters a troublesome tenant
Briefly.co.za recently published interesting details about Scandal! teasers for June 2021. Who is the troublesome tenant that is giving Mlungisi sleepless nights?
Scandal! teasers for June 2021 highlight Boniswa's heinous acts and how he turns Boniswa against his family and uses Duma to tarnish his family's image. Mamba faces so much backlash from the public, which threatens his political career. Meanwhile, Seipati's attempts to please someone causes her loved one pain.
Source: Briefly News