Wedding Planners teasers for December 2021: Preeti and K.T's brewing love
StarLife's Wedding Planners commenced airing in October 2021. Preeti Jindal has started developing feelings for K.T, who, on the other hand, has no clue. Will K.T. embrace the love, or is he smitten by someone else? Find out more about the upcoming episodes in the Wedding Planners teasers for December 2021.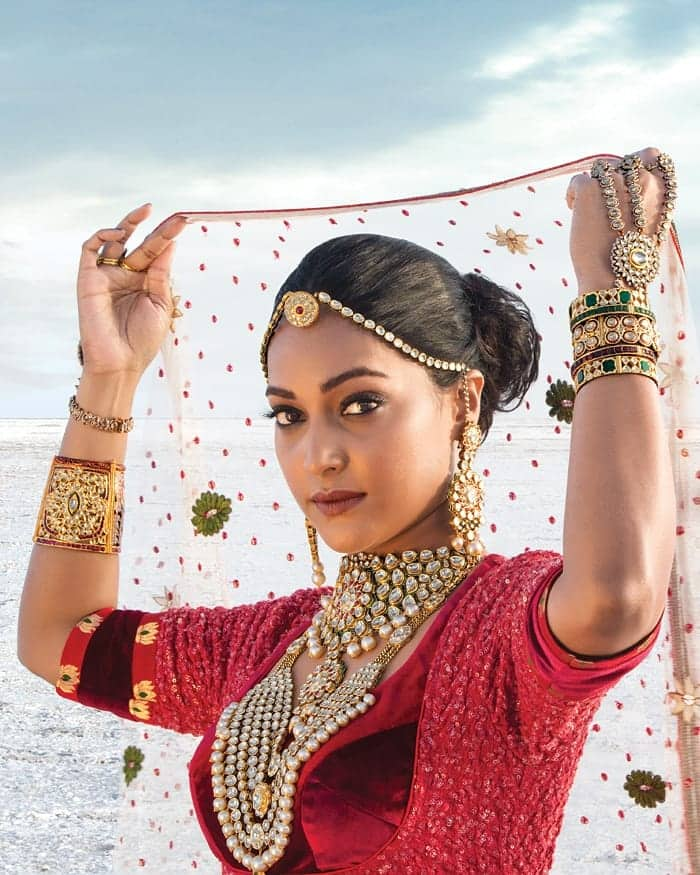 Wedding Planners is becoming more and more engaging as the characters meet their fate. Preeta's begins to fall in love with K.T, who is still entangled with Nandini. What will happen between them? Below are all the Wedding Planners teasers on what to expect this December.
Wedding Planners teasers for December 2021
Grad your hot coffee as you turn on your TV. The Wedding Planners cast members will leave you entertained. Get a glimpse of what the Wedding planners December episodes have for you.
Wednesday, 1st of December, 2021
Episode 87
Ms Jindal receives a special gift from K.T for her Mooh Dikhai function. As Ms Jindal receives some advice from Juhi, Nandini stops by K.T and Preeti's office.
Episode 88
Nandini engages in cunning tactics and indirectly mocks Preeti. Later, she hatches a plan to target her and embarrass K.T in the presence of his family.
Thursday, 2nd of December, 2021
Episode 89
K.T, together with his mother, confront Preeti for bringing Nandini home. Later, Preeti interrogates K.T for intending to get her name inked.
Episode 90
Neelima embarrasses Preeti while Nandini brews a dishonest plan. Later, Preeti stumbles across some shocking photos in K.T's wardrobe.
Friday, 3rd of December, 2021
Episode 91
Preeti pays Nandini a visit and requests her to return to Singapore. As K.T receives advice from his father, Preeti takes a bold step during the family Puja.
Episode 92
Ms Jindal questions K.T on why he is adamant about wanting Nandini out of his life. Kusum makes a big sacrifice as Priyanka finds solace in Neel.
Saturday, 4th of December, 2021
Episode 93
K.T and Nandini focus on finding Arjun after she puts up a pretentious act. Arjun confronts Preeti while Kusum calms a distraught Priyanka.
Episode 94
Ms Jindal decides to get to the bottom of Arjun and K.T's relationship while Nandini's plan is not successful. Later, K.T and Preeti share a romantic moment.
Sunday, 5th of December, 2021
Episode 95
Preeti walks in at the police station, and Neelima fires a shocking accusation at her. Juhi meets with K.T.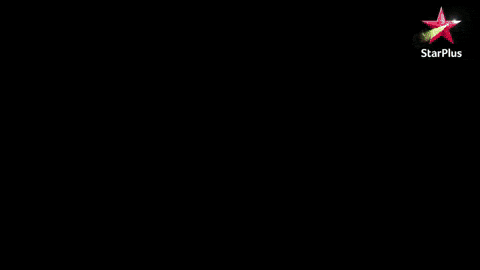 Episode 96
Ms Jindal does her best to convince K.T for the DNA test while Nandini begs him to accept Arjun as his son. Later, Ms Jindal realizes that she is in love with K.T.
Monday, 6th of December, 2021
Episode 97
K.T comes home with Nandini during Arjun's insistence, placing Preeti between a rock and a hard place. In the meantime, Rati pays Kusum a visit with an ill intention.
Episode 98
K.T asks Ms Jindal to pretend to be happy with him while unaware of how she feels towards him. Later, Preeti spots Nandini in K.T's room.
Tuesday, 7th of December, 2021
Episode 99
Ms Jindal reveals a shocking challenge before Nandini. However, Nandini and Rati hatch up with an evil plan against her.
Episode 100
Preeti is surprised when K.T assists her bake a cake. However, she realizes that his motives are to make Nandini jealous. Later, Nandini plans on revenging Preeti.
Wednesday, 8th of December, 2021
Episode 101
Preeti and K.T. engage in a romantic moment. But, while K.T. puts forth a heartfelt request before her, she makes a shocking decision.
Episode 102
Neelima disgraces Priyanka at the event, and Nandini concocts a subtle plan against Preeti. Afterwards, Preeti attempts to stop K.T. from confronting Nandini.
Thursday, 9th of December, 2021
Episode 103
K.T. and Preeti dance romantically at the Christmas party. Afterwards, K.T., after drinking too much alcohol, confronts Preeti as Nandini disgraces them.
Episode 104
Preeti pledges to bring K.T. back to his cheerful and happy self. Later, Kushala confronts Preeti while Priyanka takes a firm decision.
Friday, 10th of December, 2021
Episode 105
K.T. breaks Preeti's heart and toys with her emotions as he discloses his feelings for Nandini. Meanwhile, Nandini takes a drastic step, and Preeti faces a dumbfounding allegation.
Episode 106
Despite the hurt K.T. inflicts on Preeti's heart, she decides to bring him and Nandini closer to each other. Elsewhere, Arjun apologises to K.T., while Preeti makes a promise to Nandini.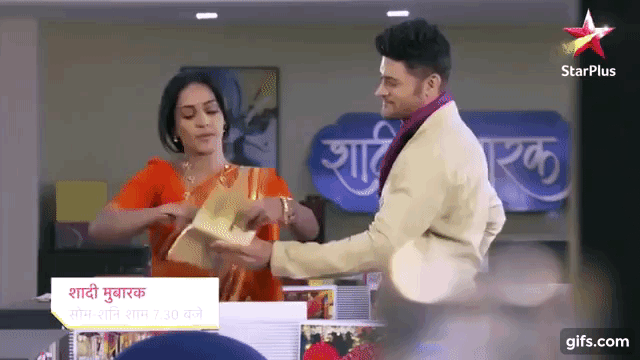 Saturday, 11th of December, 2021
Episode 107
Preeti persuades K.T. to accompany Nandini for Arjun's college admission. Afterwards, Arjun's incredible surprise leaves K.T. overwhelmed.
Episode 108
Rati attempts to destroy the duo's relationship by instigating Nandini against Preeti. While K.T. plays a naughty prank on Preeti, Nandini is determined to eliminate Preeti from their love triangle.
Sunday, 12th of December, 2021
Episode 109
Priyanka and Neel talk about the former's job opportunity abroad. But, on the other hand, Nandini is astonished to see who the college's Principal is.
Episode 110
With her acting skills, Preeti convinces the Principal into giving Arjun a chance in his college. Meanwhile, at home, Nandini succeeds, and her antics land Preeti in trouble.
Monday, 13th of December, 2021
Episode 111
K.T. apologises to Preeti for his misbehaviour. But, on the other hand, Nandini confronts Preeti about her promise, and K.T. plots a quirky plan to pacify Neelima.
Episode 112
Nandini briefs Rati about her devising plan, while K.T. is stressed out as Nandini shows him Arjun's childhood photograph.
Tuesday, 14th of December, 2021
Episode 113
Rati joins forces with Nandini by executing Nandini's plan while Tarun spills a deep truth to Preeti about Arjun. On the other hand, Neelima discloses a big revelation about Preeti. Is it the truth?
Episode 114
K.T.'s delightful surprises leave Preeti mind-blown. While Arjun admits the truth while confronted, Preeti finds out about Nandini and Rati's evil plotting and conspiracy.
Wednesday, 15th of December, 2021
Episode 115
Shivraj gives Preeti and K.T. tickets to Switzerland, but then, the former plans to use the time to reveal Nandini's real intention. Later, she unknowingly drinks alcohol.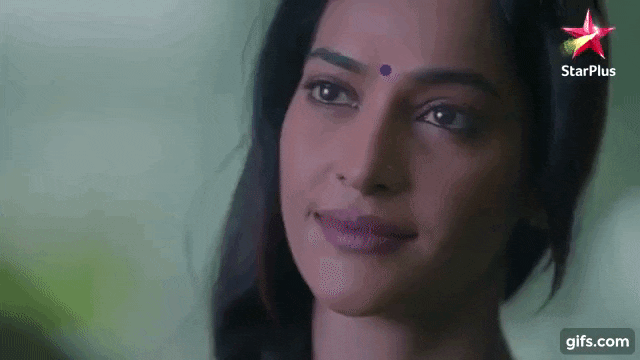 Episode 116
K.T. pranks Preeti while Kusum learns about Priyanka's reason for staying back in town instead of going to the U.K.
Thursday, 16th of December, 2021
Episode 117
In today's Wedding Planners episode, Preeti moves toward Chanda in college, and Chanda reveals some unpleasant truths about Nandini's intentions. Meanwhile, Priyanka tries to placate an infuriated Kusum.
Episode 118
Preeti informs K.T. about Nandini's plan, but K.T. insults her when she cannot present any proof to back her claim. Finally, however, they put it behind themselves and meet up later to spend some time in each other's company.
Friday, 17th of December, 2021
Episode 119
Arjun decides to leave the house with Nandini. But, on the other hand, K.T. and Preeti execute their intelligent plan, although Nandini grows suspicious.
Episode 120
Nandini tries to stand next to K.T. during the family photo session. At the same time, Preeti executes her secret plan to teach her a lesson.
Saturday, 18th of December, 2021
Episode 121
Just as planned, Nandini falls for K.T. and Preeti's pretentious act, leaving the family in splits.
Episode 122
K.T. can not hide his confusion as Nandini asks him to divorce Preeti. Elsewhere, Preeti risks her life to execute her plan while Kusum is in for a shock.
Sunday, 19th of December, 2021
Episode 123
K.T. surprises Preeti, leaving her pleased, while Nandini's mischievous plan puts Juhi in trouble in front of the Tibrewals.
Episode 124
Nandini threatens Preeti to divorce K.T. But, on the other hand, the latter exposes Nandini's evil plan of framing Juhi. Eventually, the news leaves the entire family in a massive shock.
Monday, 20th of December, 2021
Episode 125
Today's Wedding Planners series on Starlife discusses how K.T. makes shocking revelations to Preeti and Nandini's determination to take revenge against him. Later, Nandini tricks K.T. and initiates her mischievous ploy.
Episode 126
K.T. and Preeti stage a clever plan to counter and reveal Nandini's true motives. Later, Preeti rescues Tarun when he finds himself in unexpected trouble.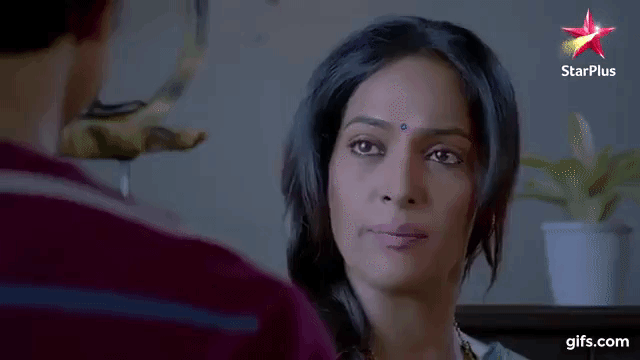 Tuesday, 21st of December, 2021
Episode 127
Nandini is aware of K.T. and Preeti's plans, and she employs clever schemes to soil it. Nevertheless, while Nandini makes her next move against them, Preeti discovers a shocking fact.
Episode 128
Preeti gets a bad feeling about K.T. when she realises his phone is switched off. As Nandini takes K.T. to a famous suicide point, Preeti reaches there.
Wednesday, 22nd of December, 2021
Episode 129
K.T. cajoles Arjun to accept Preeti as his mother, but he disagrees. Afterwards, Preeti discloses a shocking challenge before Nandini.
Episode 130
Preeti finally implements her plan while Nandini creates a huge scene at a press event. Later, Nandini's revelation about Arjun shocks everyone.
Thursday, 23rd of December, 2021
Episode 131
Despite Preeti's consolation, Nandini's word continues to echo in K.T.'s ears, and notwithstanding Preeti's consolation, he is heartbroken. But, then, as Preeti confronts Nandini, a fire breaks out, trapping K.T.!
Episode 132
Neelima accepts Preeti as K.T.'s wife and conducts the Grihapravesh ceremony. On the other hand, Tarun slaps Rati for abusing his mother, while K.T. plans a surprise for Preeti.
Friday, 24th of December, 2021
Episode 133
K.T. invites Preeti for a hangout, leaving her happy and excited. However, his startling gesture leaves her disappointed.
Episode 134
Preeti makes up her mind to tell K.T. about her feelings. Afterwards, Neelima agrees to join Neel and Priyanka in a holy matrimony while Preeti makes a romantic plan for K.T.
Saturday, 25th of December, 2021
Episode 135
Neelima makes an emotional request to Neel for the sake of the business. Meanwhile, Preeti arranges a get-together to confess her feelings for K.T.
Episode 136
Preeti does a song performance, especially for K.T., at the party and expresses her love. Will T.K. feel the same way about her?
Sunday, 26th of December, 2021
Episode 137
Preeti is happy as K.T. expresses his love for her. Although afterwards, Neelima helps Preeti get ready, while K.T. tells Neel that he lied about his feelings.
Episode 138
Carrying on with his pretence, K.T. discusses his likes and dislikes with Preeti under the stars. Elsewhere, Neel decides, and the next day, K.T. takes Preeti out for a special surprise.
Monday, 27th of December, 2021
Episode 139
Neelima gets worried about Neel's marriage to the daughter of the Maheshwaris. So, she decides to send K.T. and Preeti off on honeymoon, leaving K.T. in a fix.
Episode 140
Preeti shares her feelings with K.T. While Neel tries to convince the family about his love for Priyanka, K.T. does the unthinkable.
Tuesday, 28th of December, 2021
Episode 141
A frustrated Preeti breaks down after realising that K.T. does not love her. More so, she returns home and is shocked to find Neel getting engaged to Shikha.
Episode 142
A disappointed Kusum breaks all ties with Preeti after creating a scene at Neel's engagement. While Preeti is heartbroken, K.T. makes an earnest request to Kusum.
Wednesday, 29th of December, 2021
Episode 143
Preeti feels shattered after losing her best friend. Later, K.T. talks to her and helps her calm down.
Episode 144
Neel reveals the truth about his situation to Preeti and K.T. Later, a disguised K.T. arrives at Kusum's house with a specific plan in mind.
Thursday, 30th of December, 2021
Episode 145
Preeti and K.T. try to convince Kusum about Neel and Priyanka's wedding. But, while the wedding rituals commence, Preeti demands a divorce from K.T.
Episode 146
Neelima grows furious after Neel arrives with Priyanka. While K.T. and Preeti meet a divorce lawyer, Kusuma tries to reconcile things between them.
Friday, 31st of December, 2021
Episode 147
While K.T. makes an emotional promise to his father, Preeti announces that she has found a place to live. Later, K.T. and Preeti get into an argument.
Episode 148
K.T. decides to reveal the truth about his relationship with Preeti. While Neelima berates Priyanka, K.T. takes a stand for Preeti.
K.T.
He fails to realize that Preeti has fallen in love with him. So, instead, he comes home with Nandini during Arjun's insistence, placing the woman who genuinely loves him in a tough spot.
Nandini
She wants K.T. to take a DNA test to prove that Arjun is his son. Nandini and Rati join efforts to get back at Preeti.
The Wedding Planners teasers for December 2021 prove that the Wedding Planners Indian series is worth watching. Therefore, watch this series on StarLife daily from 21h00 to 21h30.
READ ALSO: These Streets teasers for November 2021: Asmita assumes Ridoy's ghost is haunting her
Briefly.co.za also shared new updates about These Streets teasers for November 2021. Strange things happen in Asmita's room at night, thus making her believe that Ridoy's ghost visited her.
However, her family does not believe her when she fails to prove her words. Asmita later discovers Ridoy is sick but alive.
Source: Briefly News