Loli's Luck Teasers for December 2021: Will Loli return to Global Radio?
Loli's Luck telenovela provides the right amount of entertainment and education for the lovers of romantic dramas. When Loli loses her friend, she must take charge of specific responsibilities, including caring for her dead friend's children. Loli's Luck teasers for December 2021 give you insights into how Loli deals with her new mother's status along with a blossoming love affair at work.
PAY ATTENTION: Follow Briefly News on Twitter and never miss the hottest topics! Find us at @brieflyza!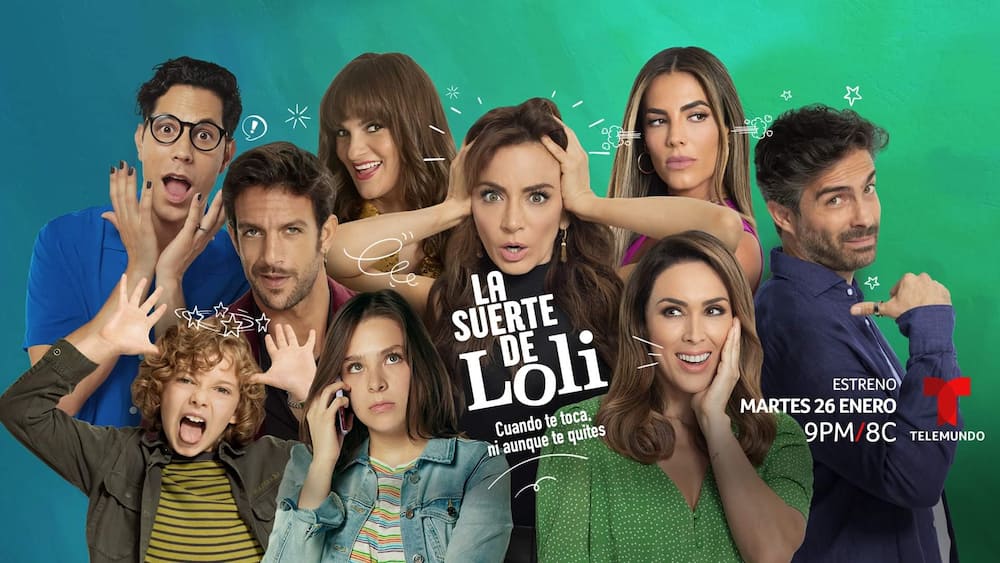 Loli's Luck drama is an eponymous soapie that tells the story of love, betrayal, and showing up when it matters most. This month's teasers allow you a sneak peek of Loli's effort to balance love, work, and family. For instance, Sam gives Loli a great scare after an accident leaves her in urgent need of a new heart. What happens afterwards?
Loli's Luck teasers for 2021
Loli portrays how some mothers react and blame themselves for the calamities that befall their offspring in the upcoming episodes of this eponymous drama. Unfortunately, her work at Global radio may also end after the board of directors decides to declare the station bankrupt.
Wednesday, 1st of December, 2021
Loli does not share details of Bertha's message with Rafael. However, the judge passes a verdict on the case involving who keeps the child.
Enjoy reading our stories? Download the BRIEFLY NEWS app on Google Play now and stay up-to-date with major South African news!
Thursday, 2nd of December, 2021
Sam informs Mellisa and Bruno that she does not want anything to do with the inheritance, while Vincent shares news of appointing Leo as a Social Media Director with Paulina.
Friday, 3rd of December, 2021
Vincente discovers that Rafael and Paulina have kissed each other. Meanwhile, Rafael gets engaged to Loli. Finally, Gema finds out about the darkest secrets of Melissa and uses them to her advantage.
Saturday, 4th of November, 2021
The judge's decision favours the handing over of Nicky and Sam to Mellisa and Bruno. However, don Rogelio offers Loli the chance to come back to work at Global Radio.
Sunday, 5th of December, 2021
Sam and Nicky get to their uncle's home. First, however, Roxy and Matias console Loli who thinks she has not been a good mother, while Vincent seeks Jessi's assistance.
Monday, 6th of December, 2021
Loli wants Octavio to be her husband. Elsewhere, Mellisa finds out about Gema's devious schemes and sends her out of the home. Rafael watches on as Loli and Octavio share a kiss at the bar.
Tuesday, 7th of December, 2021
La Davina and Rafael attempt to find evidence that implicates Bruno, while Roxy stops working at the station voluntarily. Then, Paulina attempts to reconcile the difference with Rafael.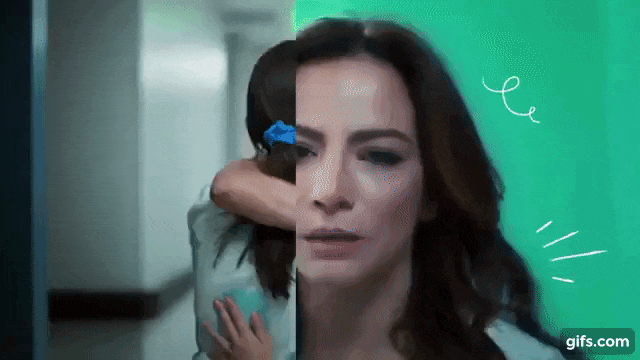 Wednesday, 8th of December, 2021
Rafael offers Bruno the chance to see the evidence he plans to show the judge during the case hearing. But, unfortunately, Loli discovers that Paulina and Rafael slept together the previous night.
Thursday, 9th of December, 2021
Loli tells Matias and Roxy that she does not want Octavio to be her husband. Elsewhere, Octavio is in a happy mood during his bachelor party.
Friday, 10th of December, 2021
Leo seeks his brother's forgiveness while Samantha's health deteriorates and finally lands her in a hospital bed where she must undergo a quick heart transplant.
Saturday, 11th of December, 2021
Loli is unhappy about Sam's condition while Vincente vows to file a suit against Paulina.
Sunday, 12th of December, 2021
Leo must undergo a necessary surgical operation after being the victim of a ghastly accident. On the other hand, Bruno lies to Mellisa about challenging Vincente.
Monday, 13th of December, 2021
Sam's heart transplant takes a boost after a fresh heart donor is located. Next, Rafael tries to rescue Leo by rushing Leo to a clinic situated in Seattle.
Tuesday, 14th of December, 2021
Rafael bids his brother farewell when he realises that the damage to the latter's brain cannot be reversed. Elsewhere, the doctors get Sam ready for the surgical transplant.
Wednesday, 15th of December, 2021
Rafael demands that Loli must keep the fact that Sam's new heart is Leo's secret. Meanwhile, Vincente attends Leo's burial ceremony.
Thursday, 16th of December, 2021
Loli informs Rafael that Bruno wants to return the children to her, but his reply shocks her. Finally, Sam comes back home after being discharged from the hospital.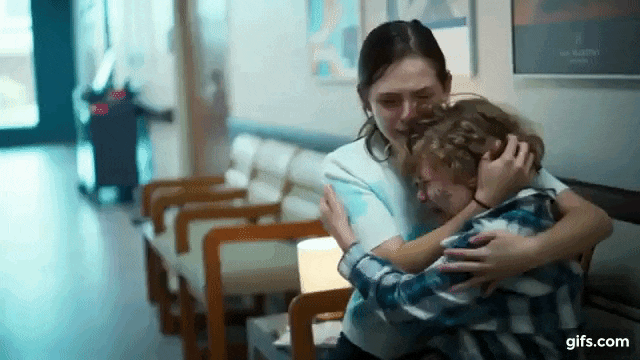 Friday, 17th of December, 2021
Loli challenges Vincente in the presence of everybody. Eventually, Loli discovers that Don Rogelio has rehired Rafael at the station.
Saturday, 18th of December, 2021
Paulina does everything to ensure that Rafael does not approach Loli. Finally, Sam challenges Gabriel and ends things with him.
Sunday, 19th of December, 2021
Rafael attempts to explain the situation to Loli after Paulina makes a statement in public. In another scene, Loli and Bryan kiss.
Monday, 20th of December, 2021
Paulina summons Loli and Bryan to dinner, while Vincente informs Loli that the board of directors wants to file for bankruptcy at the radio station.
Tuesday, 21st of December, 2021
Rafael informs Don Rogelio that he knows someone who wants to invest in the radio station but only on some conditions. Elsewhere, Sam and Gabriel reconcile totally.
Wednesday, 22nd of December, 2021
Rafael, Jessi, and Loli decide that Sam needs to know who donated the heart that she is using. Meanwhile, Roxy and Cesar complete their reconciliation while Paulina meets with Rafael.
Thursday, 23rd of December, 2021
Octavio informs Loli of his plans to relocate to Mexico, after which he extends a farewell message to Nicky. Finally, Guadalupe informs Matias about her inability to conceive a child again.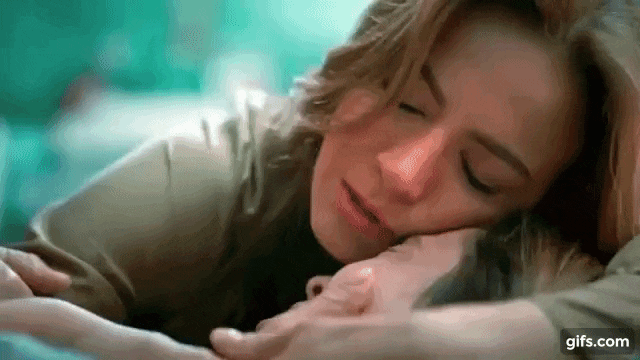 Friday, 24th of December, 2021
As the season finales, Nora and Don Rogelio become husband and wife while Rafael challenges Paulina and declares that their relationship is over.
Sam
Sam decides to give up her portion of a troublesome inheritance amid all the problems over who should be in charge of taking care of her. She is involved in an accident and must get a heart transplant if she hopes to continue living. Where will she get a heart donor? Also, who will be the willing donor and at what cost?
Loli
Loli is an emotional woman who feels like she has not been a good mother figure. She declares her wish to marry a man even though another man has already proposed to her. This may be influenced by her discovery of a romantic relationship between the man she is engaged to and another woman. Eventually, she is also burdened with a secret that she is mandated to keep forever.
The Loli's Luck teasers for December 2021 provide insight into the intriguing dramas that cut across this Telemundo series's different episodes. You must watch this series to know what will become of Loli's Luck and how she navigates through difficulties. Remember to watch the premiere episodes as they broadcast on Telemundo from Mondays to Sundays at 22h00.
READ ALSO: Mismatched Teasers for November 2021: Why does Ramesh humiliate Aastha?
Briefly.co.za has recently shared updates on one of the latest drama series Mismatched television show. The series shows how Shaurya becomes uncomfortable with Shagun's plan to further her studies. How will she convince him to accomplish her dearly conceived desire?
More so, as Anokhi has found out a terrifying truth about Babli before expressing how bad she feels about Raja quitting college, what will she do? Find out more here!
Source: Briefly News