I Do Teasers for December 2021: Will Zoya consent to Asad's request?
I Do soapie is an Indian drama sitcom that addresses the real issues one faces in life. Stereotypes, tradition versus modernity, gender equality, and forced marriages are among the issues the TV series addresses. Delightfully, the I Do teasers for December 2021 give you a sneak peek of what to expect this month.
PAY ATTENTION: Click "See First" under the "Following" tab to see Briefly News on your News Feed!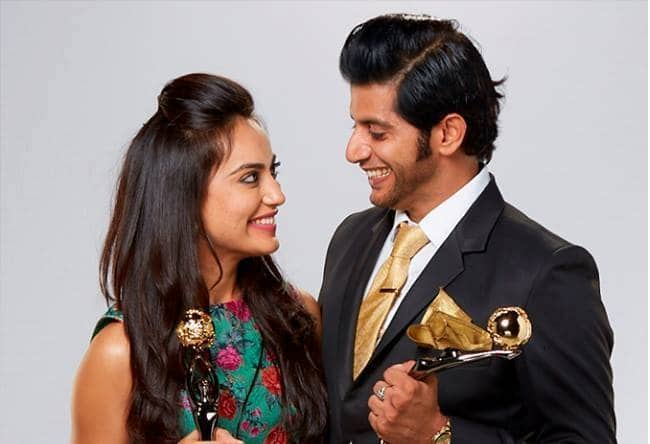 Two brothers, Ayaan and Asad, are separated by their families but united in their hearts. On the other hand, Zoya hates the culture of hypocrisy in joint families and later crosses part with the two brothers differently. Knowing their history, will she bring together the warring families? This month's highlights unveil more about the I Do drama.
I Do teasers for December 2021
Zoya hates the culture of hypocrisy in joint families and eventually brings together the two warring families. First, however, the journey of the Khan family is seen through the two warring families. The show begins with Zoya running away from a forced marriage. She gets married to Ayaan through a twist of fate. Here are is what to expect in each episode of this month's I Do Indian series.
Wednesday, 1st of December, 2021 - Episode 8
Imraan's mama comes to exchange the tux that Rashid's kin offered, while a happy and energetic Zoya confronts Asad on many of his objections regarding staying with them. Meanwhile, Haseena reads the name of Asad Ahmed Klan on the bill while trying to get the tux exchanged.
Enjoy reading our stories? Download the BRIEFLY NEWS app on Google Play now and stay up-to-date with major South African news!
Thursday, 2nd of December 2021 - Episode 9
Rashid gifts Dilshad a present.
Friday, 3rd of December, 2021 - Episode 10
Zoya and Rashid meet at the shrine, while Zoya offers to help Rashid get back with his departed love. Meanwhile, Zoya conceals Najma's short hair by placing a wig on it and stamps Asad's feet when he tries to check it. Elsewhere, everyone in college is waiting excitedly to see Zoya.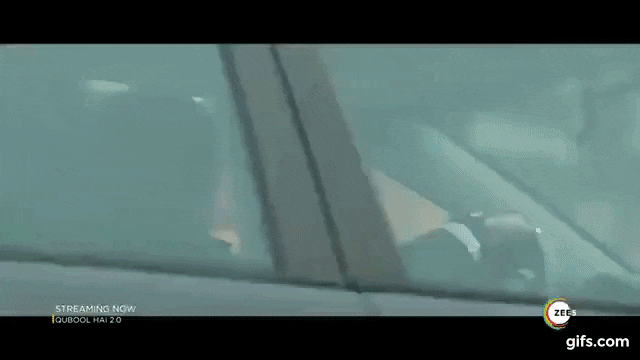 Saturday, 4th of December, 2021 - Episode 11
Haseena insists that Rashid must give Imraan an expensive gift; a luxury car. However, Rashid anonymously requests that old songs should be played for Dishald. On the other hand, Haseena rushes into Dishald's house, inquiring for an unknown person to find out her husband.
Sunday, 5th of December, 2021 - Episode 12
Razia pushes Shireen to make Ayaan marry Humeira, while Ashad advances Zoya furiously and asks her to fix his phone. However, he breaks it into pieces in a fit of anger, and Razia sees Rashid trying to call Dishald.
Monday, 6th of December, 2021 - Episode 13
Zoya finds comfort in Asad's arm after they wish the worst for each other under the shooting stars. Elsewhere, Ayaan eventually confesses to taking monetary help from Asad to buy gifts. At the same time, Zoya calls Rashid and asks him to come to the same market she is visiting with Dishald.
Tuesday, 7th of December, 2021 - Episode 14
Zoya shares with Dishald that she remembers her long-lost mother. Meanwhile, senior cop Feroze stops Ayaan and learns that his new bike is registered in Asad's name. Finally, Asad sees Namja and Zoya on the television in the evening at a cricket podium and gets infuriated.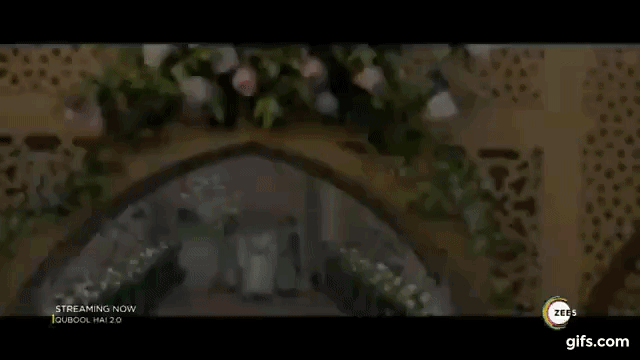 Wednesday, 8th of December, 2021 - Episode 15
Asad fights against goons to bring Zoya back home. Then, when Ayaan buys the items for Nikhat's engagement ritual, the police officers request him to wait because of his illegal driving.
Thursday, 9th of December 2021 - Episode 16
Razia makes mean comments to Dilshad, although Asad counters her and takes Dilshad back home.
Friday, 10th of December 2021 - Episode 17
Zoya realizes her mistake when she cuts the cake and finds a packet of condoms. Rashid gets furious at Razia for publicizing his private affairs. Razia expresses her remorse.
Saturday, 11th of December 2021 - Episode 18
Humeira has a romantic conversation with a college mate, hoping it is Ayaan she is talking to.
Sunday, 12th of December 2021 - Episode 19
Razia hands Haseena keys to a luxury car, and it lightens her mood. Humeira realizes that her date with a college friend is not Ayaan, and she tries to run away from him. Asad sets the record straight about his relationship with Elena. He insists he backed out of the deal and did not intend to break her heart.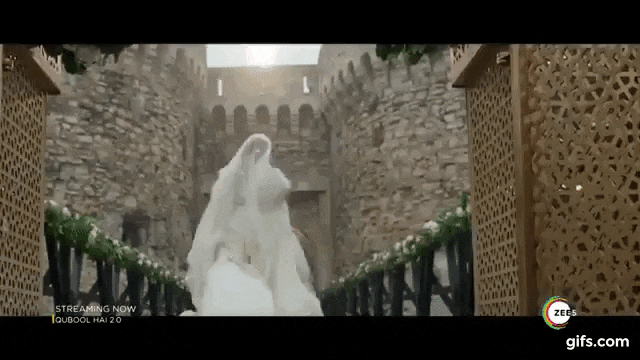 Monday, 13th of December 2021 - Episode 20
Ayaan saves Humeira from her harasser. Razia insists on getting Nikhat married to Akram despite Haseena's unending greediness. Akram comes with his men to meet Zoya and declares he will go on with the wedding forcefully.
Tuesday, 14th of December 2021 - Episode 21
Razia attempts to convince Rashid that Humeira and Ayaam are a perfect couple, and everyone surprises Shireen with a birthday party. Asad rescues Zoya from being forcibly married to Akram. He fights the goons and takes her back home.
Wednesday, 15th of December 2021 - Episode 22
Zoya makes mean comments to Asad even though he insists on helping her. He even apologizes to her. Ayaan hands Rashid Shireen's birthday present, and he plays along.
Thursday, 16th of December 2021 - Episode 23
Zoya blackmails Asad and makes him fulfil her demands, and Haseena tells Feroze that Ayaan left the engagement ring in his house. Feroze abducts Ayaan, although Asad shows up on time to rescue him. He risks Haseena knowing about their relationship.
Friday, 17th of December 2021 - Episode 24
A bruised Ayaan forces Humeira to promise she will not tell anyone he is hurt, and Ayaan creeps into Asad's room at night to show him Feroze's gun. However, Zoya spots Ayaan's silhouette in Asad's room and decides to find out what they are up to.
Saturday, 18th of December 2021 - Episode 25
Asad confirms that Haseena and Feroze are related. He also confirms why Feroze has been spying on him. Haseena calls off Nikhat and Imraan's engagement, alleging that it is unsuitable because of Rashid's association with Asad. Galfur also warns Dilshad against associating with Asad.
Sunday, 19th of December 2021 - Episode 26
Shireen and Dilshad demand that Asad and Ayaan cut ties with one another, and Asad believe that Zoya snitched on him about his meeting with Ayaan. Therefore, he ousts Zoya.
Monday, 20th of December 2021 - Episode 27
Asad offers Haseena a house to ensure Nikhat's engagement goes on as expected. He insists on protecting his siblings, even if it means doing so from a distance. Later, Imraan and Nikhat exchange engagement rings.
Tuesday, 21st of December 2021 - Episode 28
Zoya finds out more details about Rashid and his family. Later, she kidnaps Ayaan from the hospital and takes her to meet Asad. Rashid takes Ayaan away from Asad. Asad furiously warns Zoya to stay away from his life.
Wednesday, 22nd of December 2021 - Episode 29
Razia intoxicates Ayaan and Humeira and locks them up in a room. Meanwhile, a series of unfortunate events force Zoya and Asad to take the same tractor to Mangalpur. When they get to their destination, Asad commands her to go back to Bhopal.
Thursday, 23rd of December 2021 - Episode 30
Zoya discovers that Mariam is being forced to marry a rapist; hence, she helps her escape. When Asad realizes that Zoya is in danger, he helps her escape.
Friday, 24th of December 2021 - Episode 31
Zoya and Asad seek help from the police, but instead, the police lock them up. However, they manage to escape, although some goons chase them down.
Saturday, 25th of December 2021 - Episode 32
Zoya falls unconscious while the goons surround Asad. Dilavar instructs his men to bury Zoya alive, despite Asad's attempts to rescue her.
Sunday, 26th of December 2021 - Episode 33
Humeira and Ayaan's indiscretion makes the family members angry, and Asad battles his feelings for Zoya. Later, Humeira and Ayaan are tricked into attending their engagement ceremony.
Monday, 27th of December 2021 - Episode 34
Humeira and Ayaan unwillingly exchange engagement rings, although Nikhat stops the process proving that they did not sleep together. Badi Bi supports her and insists that Humeira and Ayaan do not want to marry.
Tuesday, 28th of December 2021 - Episode 35
Zoya catches Mariam sneaking into Asad's house and locks her up in the storeroom. Razia threatens to reveal the crime that Rashid committed 17 years ago. Nikhat comforts a heartbroken Humeira.
Wednesday, 29th of December 2021 - Episode 36
Asad discovers that Zoya hid Mariam in the storeroom; hence he decides that Mariam needs to be sent away. However, Dilshad surprises Zoya when he brings Mariam back into the house.
Thursday, 30th of December 2021 - Episode 37
An unknown man walks into the house with a gun in an attempt to rescue Mariam. Dilshad gets shot in the process. The doctor recommends that Aasd should tell Dilshad's family what happened. Asad tells Rashid that Dilshad is fighting for her life.
Friday, 31st of December 2021 - Episode 38
Shireen comforts a sobbing Rashid, who is pleased to learn that Dilshad survived the ordeal. Asad initiates police action against Dilavar. Later, he blames Zoya for what happened to Dilshad and forbids her from seeing her.
Zoya
Zoya is a bubbly and fun-loving girl who was brought up in the USA. She travels to Bhopal searching for her biological father and stays with her foster sister's aunt Dilshad. Zoya confronts Asad on many of his objections regarding staying with them before offering to help Rashid get back with his departed love.
Later, she abducts Mariam, and the ordeal leads to Dilshad being shot. Dilshad survives the incident, although Asad forbids her from seeing her foster sister's aunt.
Asad
Asad is the son of Aunt Dilshad. He is cold, opinionated, traditional, and ill-tempered and falls in love with Zoya. What will happen after senior cop Feroze knows that Ayaan's new bicycle is registered in Asad's name? Then, could the reason why he asks Zoya to leave the house be because he does not want anything to tamper with his love for her?
The I Do teasers for December 2021 episodes start with Zoya confronting Asad and building a crescendo with several twists, turns, and suspense. Considering the highlights shared above, evidently, the show is a must-watch if you genuinely desire exceptional entertainment. Therefore, get ready to be blown away.
READ ALSO: Wrede Stad Teasers for December 2021: Chaos reigns in the Karacay mansion
Briefly.co.za recently shared exciting highlights on the new Turkish drama series Wrede Stad.
As you will discover from the December 2021 episodes, Ceren is happy when she succeeds in getting married.
Source: Briefly News