Never Say Goodbye teasers for February 2022: Kailash declares war on Atharv
The Never Say Goodbye Indian series replaces Insolent Hearts on StarLife. The new show premiered on 26th January 2022. Kailash believes his daughter should marry someone of equal social status. However, Atharv (a young man without a father's name) challenges the old man's principle.
PAY ATTENTION: Click "See First" under the "Following" tab to see Briefly News on your News Feed!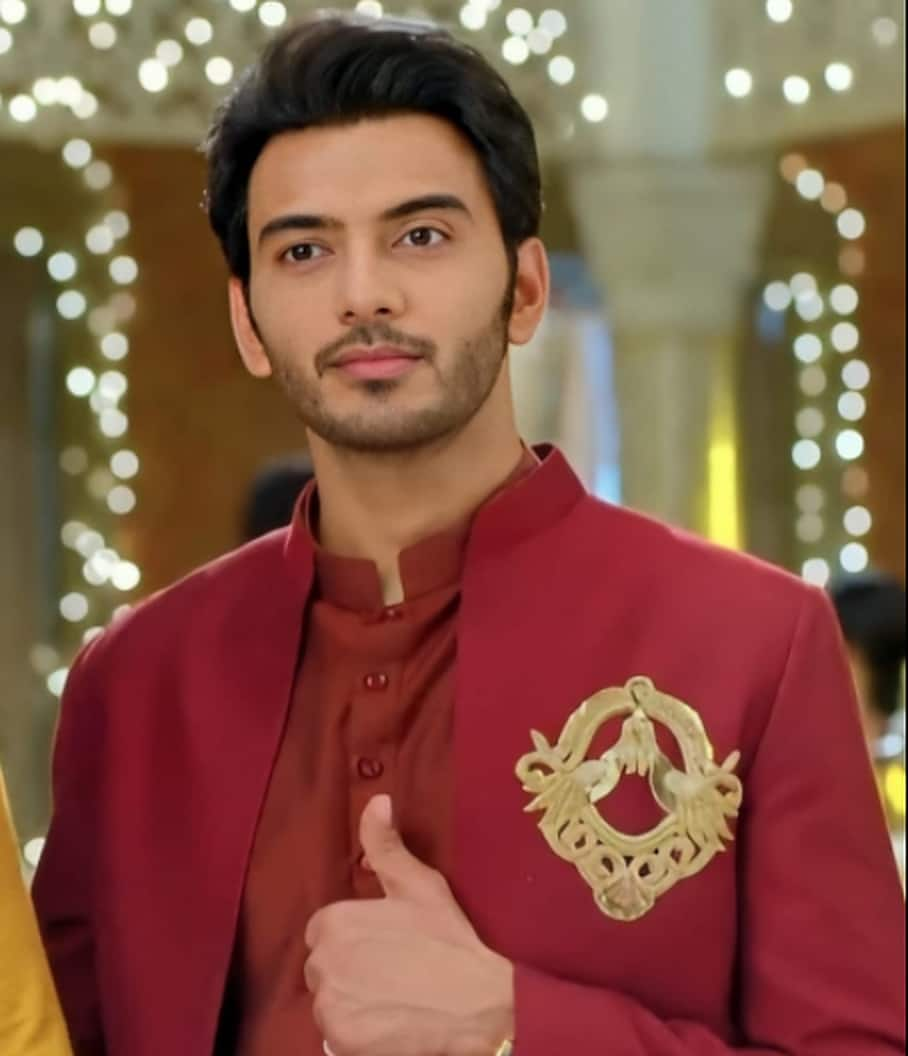 In these Never Say Goodbye's February episodes, Kailash plans Atharv's downfall and tries to keep him away from his daughter. His ideal son-in-law is Bharadwaj's son. Meanwhile, Vividha is already getting attached to Atharv. Will her father's plan succeed?
Never Say Goodbye teasers for February 2022
There are many films and series titled Never Say Goodbye. Therefore, note that this show's Indian name is Jana Na Dil Se Door. The main Never Say Goodbye's cast members are Shivani Surve as Vividha (Uma and Kailash's daughter) and Vikram as Atharv (Ramakant and Sujata's son). Here is what the show has in store for you next month:
Tuesday, 1st February 2022
Episode 13
Enjoy reading our stories? Download the BRIEFLY NEWS app on Google Play now and stay up-to-date with major South African news!
Kailash's wife (Uma) requests Atharv to leave with her daughter (Vividha) before Kailash returns from Pushkar. Later, Indumati (Kailash's mum) inquires about Vividha's whereabouts from Guddi and Uma.
Episode 14
Kailash scolds Vividha for going with Atharv to Pushkar but later appreciates Atharv for protecting his daughter from the goons.
Wednesday, 2nd February 2022
Episode 15
Vividha remembers the time she spent with Atharv. Later, her dad reprimands her for going to a man's house.
Episode 16
Kailash consoles Vividha while she nurses his leg. Then, after instructing his wife to prevent their daughter from meeting Atharv and Sujata, Atharv visits them to give Vividha food.
Thursday, 3rd February 2022
Episode 17
Atharv asks Vividha's dad to let her have dinner at his house. Later, his mum (Sujata) sends her food when she fails to show up. As a result, Kailash warns her to stay away from both of them.
Episode 18
After Kailash asks Sujata to stop her son from meeting his daughter, Vividha finds the sick Sujata alone at home and rushes her to the hospital.
Friday, 4th February 2022
Episode 19
The doctor assures Atharv that his mum will recover in no time. Later, Kailash decides to give him a business loan.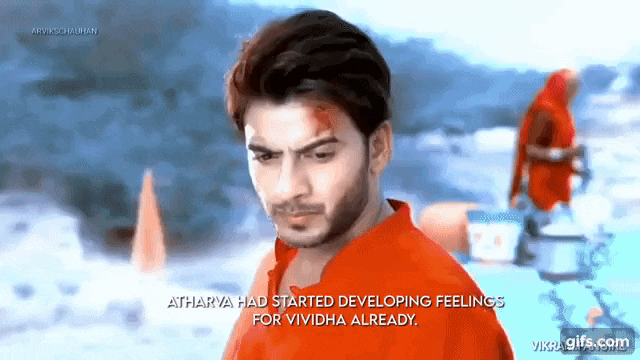 Episode 20
Kailash tells Dubey how he will separate the love birds. Later, Vividha reprimands Atharva for insulting her dad.
Saturday, 5th February 2022
Episode 21
Sujata suspects her son likes Vividha. Later, Atharv mocks Kailash for buying land at a higher price than its value.
Episode 22
Kailash stops Atharv from building the house on the same land he underrated. However, the young man ignores the orders and vows to marry Vividha.
Sunday, 6th February 2022
Episode 23
Sujata assures her son that marrying Vividha is the right decision. Later, Dubey informs Kailash that Atharv wants to establish a dairy farm.
Episode 24
Sujata and her son are in for a big surprise because Kailash plans to use the loan to blackmail her.
Monday, 7th February 2022
Episode 25
Kailash orders Atharv to leave Vividha alone. He also bans her from attending the rituals to prevent them from meeting.
Episode 26
Kailash swears to destroy Sujata's son and asks Bharadwaj's son to marry his daughter.
Tuesday, 8th February 2022
Episode 27
Kailash buys Sujata's house and informs his mum about the groom's family's upcoming visit. He later reprimands Vividha for meeting Atharv.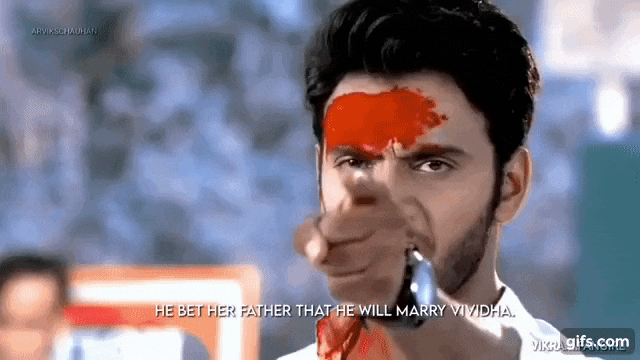 Episode 28
Vividha's grandmother defends Vividha when her mum forbids her from seeing Atharv. Later, the girl's college hires Atharv as a guest lecturer, and he confesses his love for her afterwards.
Wednesday, 9th February 2022
Episode 29
Sujata urges Uma to support her daughter's choice regarding love. However, Uma insists on not letting Vividha defy her dad's instructions.
Episode 30
Vividha will only take Sujata's bangles, and the Bharadwajs send a marriage proposal to her family.
Thursday, 10th February 2022
Episode 31
Kailash slaps his daughter after Atharva informs the Bharadwajs that he scripted his name on Vividha's hand.
Episode 32
Kailash gets Atharva arrested after Vividha rejects his marriage proposal.
Friday, 11th February 2022
Episode 33
The police request bail from Vividha, and Sujata begs Kailash to drop the charges.
Episode 34
Atharva agrees to leave town if Kailash sets him free. Meanwhile, Guddi inquires about her sister's feelings for Atharva.
Saturday, 12th February 2022
Episode 35
The inspector assures Kailash that Atharv and his mother are leaving the city. Later, Vividha's dad lures her into accepting another potential groom.
Episode 36
Sujata and Kailash agree to separate their children.
Sunday, 13th February 2022
Episode 37
Kailash scolds Vividha and reminds Sujata about their agreement when he finds her embracing Atharva.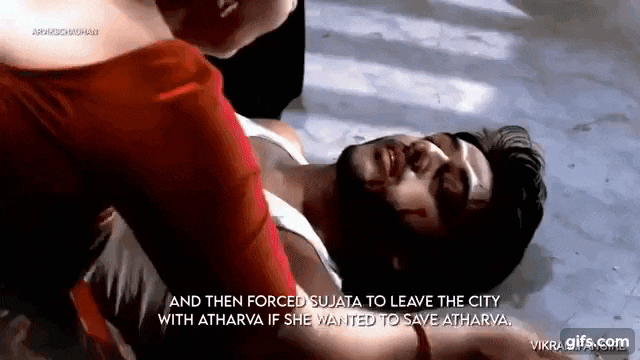 Episode 38
Vividha's mum criticizes her for disobeying her dad. Later, her dad informs them that they will soon move into Sujata's house.
Monday, 14th February 2022
Episode 39
Kailash reminds Vividha about the sacrifices he makes for her happiness. Later, Atharva insists on keeping the cowshed beside the house.
Episode 40
Kailash humiliates Sujata, and Vividha slaps Atharva for insulting Kailash.
Tuesday, 15th February 2022
Episode 41
Atharva apologizes to Kailash for going overboard because of anger.
Episode 42
Vividha stops her dad from taking the temple's idol/god to Sujata's house.
Wednesday, 16th February 2022
Episode 43
Vividha later sees her father mistreating and disrespecting her mother.
Episode 44
Kailash orders Dubey to spy on Atharva's deals with some affluent businessmen. Meanwhile, the Kashyaps' sisters prepare to welcome an important guest.
Thursday, 17th February 2022
Episode 45
Sujata discovers that Kailash bullies his wife.
Episode 46
Atharva does a background check on the Kashyaps' guests (Chintu and his father, Badri).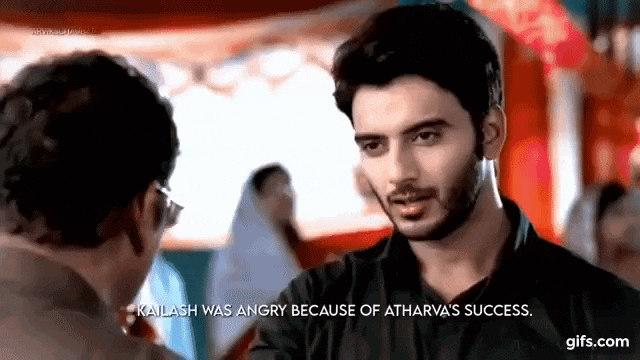 Friday, 18th February 2022
Episode 47
Kailash informs his family about his partnership with Badri to establish a hotel in Ajmer.
Episode 48
Atharva requests Guddi to spy on Chintu even after Vividha scolds him for attacking the man.
Saturday, 19th February 2022
Episode 49
Kailash praises his daughters in front of his friends.
Episode 50
Chintu and Atharva fight when Artharva prevents him from mingling with Vividha at the Kashyaps' housewarming party.
Sunday, 20th February 2022
Episode 51
Vividha ignores Atharva's intuition regarding Chintu's motives. Later, Atharva warns Guddi against being Chintu's friend, but she still meets the man secretly.
Episode 52
Kailash makes Vividha monitor her sister's daily schedule after forbidding her from visiting a friend's house for studies.
Monday, 21st February 2022
Episode 53
Atharva confronts Kailash when he finds Dubey taking pictures of documents in his project's file.
Episode 54
Kailash lies to Vividha about Atharva trying to bring him down. Elsewhere, Atharva discusses his project with his mum.
Tuesday, 22nd February 2022
Episode 55
Atharva vows to marry Vividha in front of Kailash and Guddi realizes she missed her exams when she wakes up in Chintu's car.
Episode 56
The cops arrest Chintu and Guddi. Elsewhere, Kailash and Badri mock Atharva's new dairy farm.
Wednesday, 23rd February 2022
Episode 57
Chintu bribes the police to let them out of custody.
Episode 58
Vividha informs her dad about Chintu and Guddi's affair. Later, Kailash prevents her from taking Atharva's call when he realizes they planned to meet at the temple.
Thursday, 24th February 2022
Episode 59
Vividha presses her dad to look for her sister, and Kailash throws Atharva out of the house.
Episode 60
Atharva overhears Vividha's family talking about the missing Guddi, and Badri later informs Kailash that the two escaped from jail. Elsewhere, Chintu takes the girl to an abandoned place.
Friday, 25th February 2022
Episode 61
Atharva finds Chintu, beats him up, and then takes him to Kailash. However, Kailash prevents Atharva from informing the police when Guddi reveals Chintu's plans for the Kashyaps.
Episode 62
Atharva blames Kailash for being hard on Guddi. Later, Vividha informs her father that she called the police on Chintu and Atharva will testify against him.
Saturday, 26th February 2022
Episode 63
Sujata guarantees her son that Vividha loves him, and Vividha's grandmother applauds Atharva for saving Guddi.
Episode 64
Guddi helps her sister to sneak out at midnight to meet Atharva.
Sunday, 27th February 2022
Episode 65
Uma tells her husband to be grateful to Atharva for keeping their daughter alive.
Episode 66
Kailash's wife explains to him that their daughter loves Atharva. Later, his other daughter (Guddi) apologizes for embarrassing the family.
Kailash
Kailash tries to sabotage Atharv's business plan to prevent him from marrying his daughter. His first move is to trap him with an irresistible business loan.
Sujata
She supports her son's decision to marry Vividha. However, Kailash claims her house as the loan's repayment and sends Atharva to jail to pressure Sujata into separating their children.
Vividha
She defends her dad from Atharv's criticism, believing that Kailash gave Atharv the loan with good intentions. Vividha also ignores Atharv's warning about Chintu since he is a family friend. However, Chintu traps Guddi in a secret affair when he fails to get Vividha.
Atharv
Despite the odds, he sets up the dairy farm and chases away every suitor Kailash finds for Vividha. Atharv later saves Kailash's other daughter, Guddi, from Chintu's ill motives. However, Kailash still trusts Chintu.
Watch all the episodes highlighted in the Never Say Goodbye teasers on StarLife. The show airs daily at 22h00 and 22h30. The network is on DStv Channel 167, GOtv Max Channel 23, and Openview Channel 110.
READ ALSO: Geet teasers for February 2022: Naintara pleads for forgiveness
Briefly.co.za also shared Geet teasers for February 2022. Geet moves to a new town after the man she was forced to marry cheats on her. Later, she feels hurt when Maan tells her about Dev's arrest.
The Geet teasers cast undergo a whirlwind of emotions as they face their challenges. Find out what happens in the next Geet episodes here!
Source: Briefly News