5 cheap recipes with VAT-free products to make your family happy
- On 1 April 2018 value added tax (VAT) has increased to 15%
- Fortunately, 19 food items have been left untouched by this increase
- There are actually quite a few delicious dishes that can be made with these foods without breaking the bank
PAY ATTENTION: Click "See First" under the "Following" tab to see Briefly.co.za News on your News Feed!
With the VAT increase last month South Africa has had to tighten its belt. People need to think about ways to save money without starving their families.
However, Malusi Gigaba, South Africa's Finance Minister, has stated that there are several food items that will not have any VAT increases added to their prices.
He said, "Increasing taxes in a low-growth context, when many South Africans are struggling to make ends meet, is not desirable,".
READ ALSO: LOCAL IS LEKKER: 5 HOT SA DESIGNERS IN SA WHOSE CLOTHES YOU CAN AFFORD
Here are the food items that we won't have to be worried about:
Eggs
Brown Bread
Maize Meal
Rice
Dried Beans
Vegetable Oil
Pilchards
Milk
Powdered Milk
Dairy Powder Blend
Bread Wheaten Meal
Fruit
Vegetables
Mielie Rice
Legumes
Cultured Milk
Dried Mielies
Samp
Lentils
With these food items there are hundreds of great recipes that will help to save money and no-one will be complaining about tasteless, boring meals.
To get you started, here are 5 easy recipes made with food items from the list:
Fisherman's Eggs (Sardines, Eggs)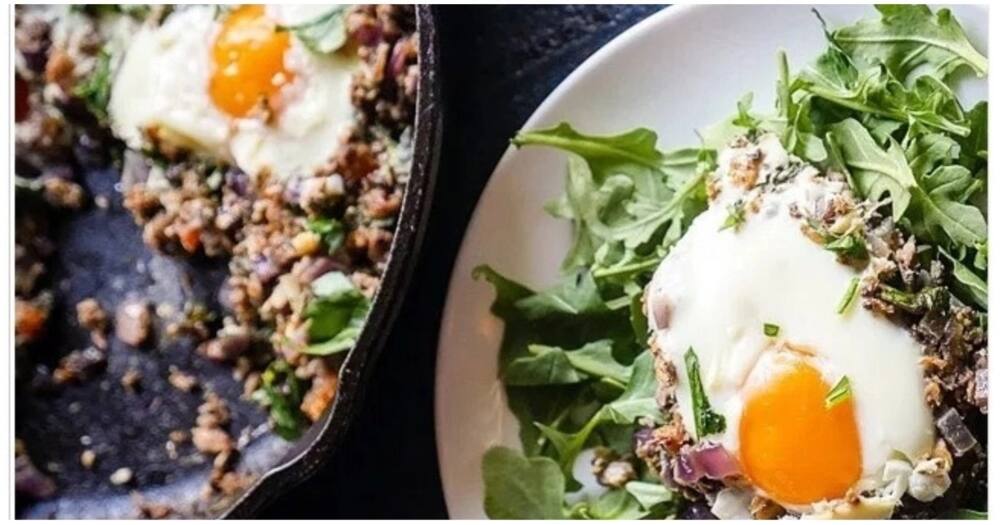 This really easy dish can be served as breakfast or accompanied with a green salad it will make a nice dinner.
Ingredients:
Can of sardines
Chopped garlic
Few sprigs of parsley
4 Eggs
Black pepper
Salt
READ ALSO: 5 OF SOUTH AFRICA'S SWANKIEST SOCIALITE POLITICIANS
Method:
Preheat the oven to 500°F and put in an ovenproof dish for 5 minutes to warm it. Place the sardines, the parsley and garlic in the warmed dish. Flavor with some black pepper and place the dish in the oven again for 6 minutes. Then remove the dish from the oven, break the 4 eggs into bowl and gently pour them over the sardines. Season with salt and pepper to taste and again put the dish in the oven. Leave it in the oven for 7 minutes or until the egg whites are cooked, but still a little bit jiggly. Remove from the oven and let the dish cool for 5 minutes. The eggs will still keep cooking so it will be fully cooked. You can serve this with toast or a crispy salad.
Vegetable Rice (Rice, Vegetables, Vegetable Oil)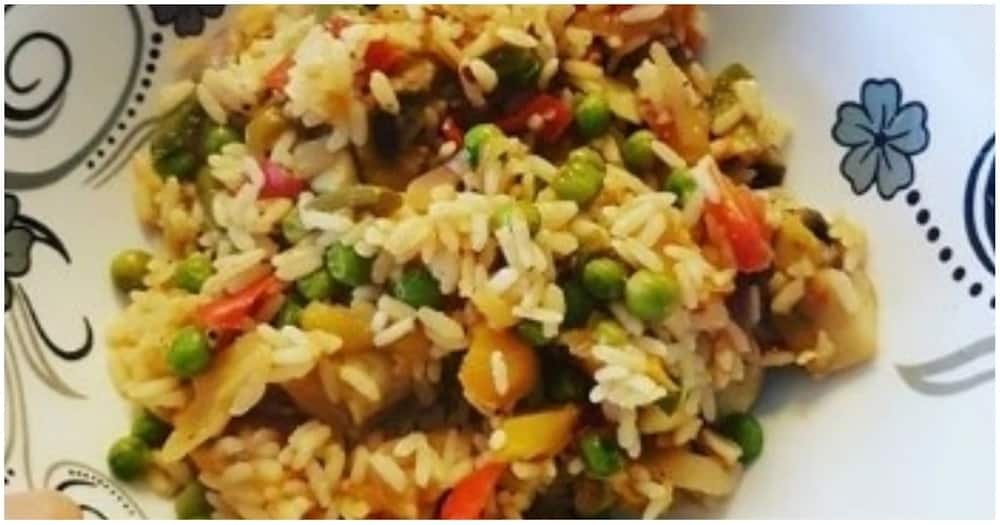 Hint: Starting with well-chilled or freshly cooked rice guarantees it won't clump up as you stir-fry it.
Ingredients:
2 cups cooked white rice (350g)
2 tablespoons (30ml) vegetable or canola oil
1 small onion, finely chopped
1 medium carrot, peeled and cut into small cubes
2 medium cloves garlic, minced (about 2 teaspoons)
1 teaspoon (5ml) soy sauce
1 teaspoon (5ml) toasted sesame oil (optional)
Salt and ground white pepper
1 large egg
115g frozen peas
Method:
If you are using day-old rice, break the rice up into individual grains before making this dish. Heat 1/2 tablespoon vegetable oil in a wok or deep pan over high heat until it starts to smoke. Add half of the rice and cook, constantly stirring and tossing, until the rice is pale brown and toasted. This should take about 3 minutes. Place the rice in a medium bowl. Repeat with another 1/2 tablespoon oil and remaining rice.
Next place all the rice to the wok/pan and press it up the sides, leaving a space in the middle. Add 1/2 tablespoon oil to the space. Add the onion, carrot, and garlic and cook, stirring gently, for about a minute, until lightly softened and fragrant. Toss with the rice to combine. Add soy sauce and sesame oil and toss to coat. Season to taste with salt and white pepper.
Now push rice to the side of the wok/pan and add the remaining 1/2 tablespoon oil. Break the egg into the oil and season with a little salt. Use a spatula to scramble the egg, breaking it up into small bits. Toss the egg and the rice together.
Lastly add frozen peas and continue to toss and stir until the peas are thawed and every grain of rice is separate. Serve immediately.
READ ALSO: DRESSED FOR SUCCESS: TREVOR NOAH'S SUIT TO BE AUCTIONED IN AIDS FUNDRAISER
Red Lentil Curry (Vegetable Oil, Vegetables, Lentils)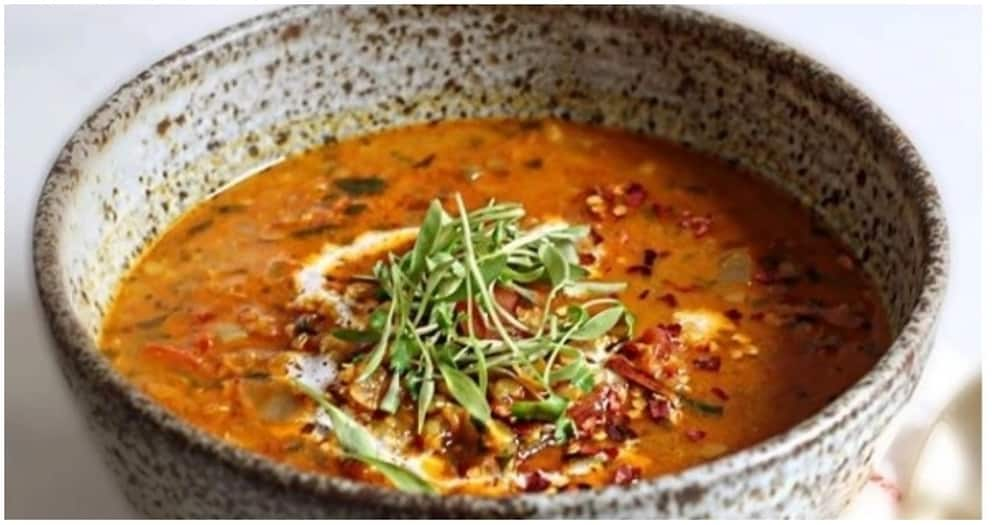 This delicious dish is perfect for cold winter nights, and easy to make too.
Ingredients:
3 tablespoons canola oil
2 tablespoons chopped fresh ginger
2 cloves garlic, chopped
8 scallions, sliced, white and green parts separated
1 tablespoon curry powder
4 medium carrots, chopped
1 large russet potato, peeled and cut into 1-inch pieces
1 cup red lentils
4 cups low-sodium vegetable broth
Salt and black pepper
Your choice of bread, for serving
Method:
Heat the oil in a large saucepan over medium-high heat. Add the ginger, garlic, and scallion whites and cook, frequently stirring, until softened. This should take 2 to 3 minutes. Now stir in the curry powder. Add the carrots, potato, lentils, broth, ¾ teaspoon salt, and ¼ teaspoon pepper. Bring it to a boil, reduce the heat, and then simmer, stirring occasionally. Keep this up until the lentils and vegetables are tender, which should take 15 to 20 minutes. Sprinkle the curry with the scallion greens and serve with your choice of bread.
Basic omelette (Eggs)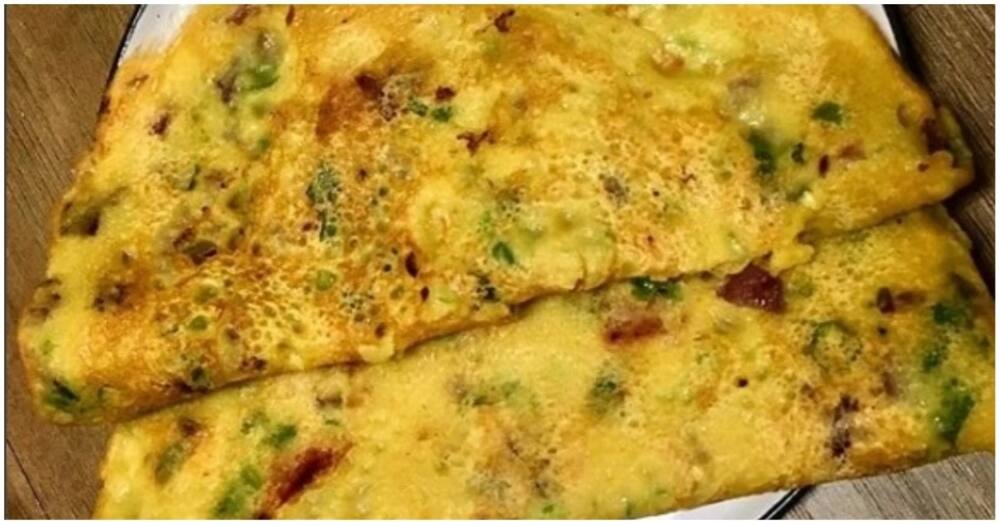 You can't go wrong with an omelette for breakfast. Feel free to add any number of fillings that you and your family love.
READ ALSO: Ramaphosa loses his cool in Parliament, tells DA's Steenhuisen to 'shut up'
Ingredients:
2 large eggs
Salt and pepper, to taste
1 tablespoon oil or 1 tablespoon butter, for frying
Fillings of your choice (cheese, diced bacon, chopped onions, red/green pepper strips etc.)
Method:
Crack the eggs into a bowl and whisk. Add salt and pepper, to taste, but do not add any water, milk, or any other liquids. Heat the oil or butter in a non-stick frying pan and pour in the eggs. In the first 30 seconds of cooking, use a spatula to create 6 to 10 small cuts through the omelette. This will allow the uncooked egg on the top to flow down to the bottom of the pan. When the top of the omelette is nearly set, sprinkle any fillings you chose over half of the omelette and turn off the heat. (Don't worry if some of the egg in the very center isn't quite set, the heat will soon cook it.) Use your spatula to flip one half of the omelette over the other and serve immediately.
Broad Bean Dip (Legumes)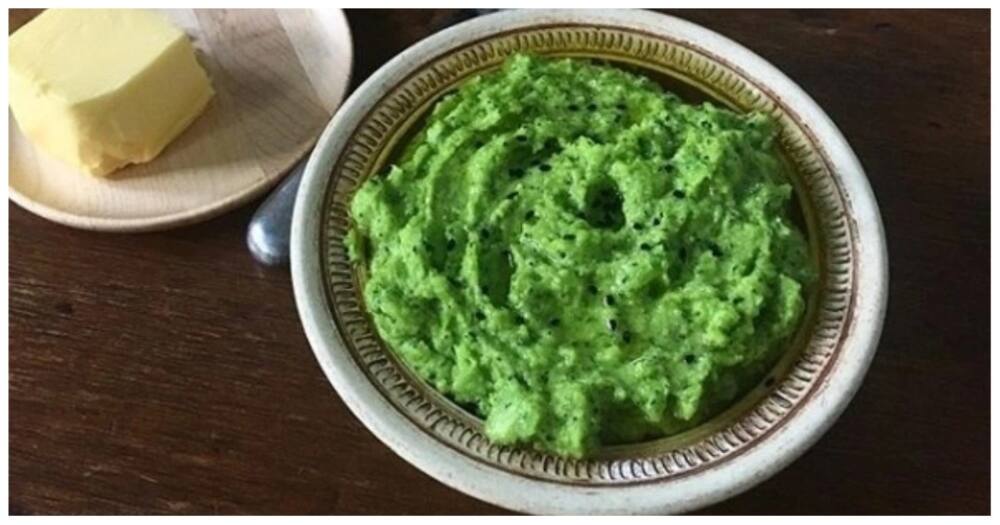 This dip will be a hit with your family and you won't have to worry about your wallet getting skinnier.
Ingredients:
300 g broad beans (podded weight)
3 tablespoons crème fraîche
½ a lemon
1 tablespoon fresh dill
Pitta bread or chunky bread
Method:
Bring a large pan of water to a boil. Add the broad beans and cook until tender. Drain and refresh in iced water. Blitz the broad beans, crème fraîche and a little seasoning together in a food processor. Put in a bowl and squeeze in the lemon juice. Pick, finely chop and stir through the dill, then serve with bread, ideally warmed.
Do you have a tasty VAT-free recipe to share with us? Let us know on our Facebook page and we could share your recipe.
To stay up to date with the latest news, download our news app on Google Play or iTunes today.
Source: Briefly News