Have you ever received a message on social media about an "AMAZING business opportunity" that you won't regret? If that's the case, you are not the only one and you should probably do a fair amount of research before getting involved.
PAY ATTENTION: Click "See First" under the "Following" tab to see Briefly.co.za News on your News Feed!
By Luale Monze - Freelance Journalist
The messages usually come from a salesperson who works for a multi-level marketing (MLM) company. Multinational MLM corporations like Herbalife, Amway and Nu Skin have become increasingly popular in South Africa.
They are all registered businesses with head offices based in Gauteng. People who are eager to increase their income find MLM companies very appealing, especially within the context of the Covid-19 pandemic. However, it's important to recognise the difference between an MLM company and a fraudulent pyramid scheme.
Pyramid schemes vs multi-level marketing (MLM) companies
Gareth Collier, a Certified Financial Planning professional and director at Crue Invest, explained that MLM companies sell their products through a network of distributors.
The distributors usually make a profit from selling the products, as commission, and also by recruiting new salespeople to work below them. Collier believes that multi-level marketing is not necessarily a bad thing, however, "It can attract certain people who look to exploit others."
On the other hand, pyramid schemes make profit through recruiting new members and making money from their enrolment fees. There isn't a legitimate product being sold through these schemes.
Collier describes it as a "a fraudulent system of making money based on recruiting an ever-increasing number of so-called investors". He recently came a across a scheme that offered to double investors' money in 20 days.
To put this into perspective, if you invested R100 in such a plan it would take approximately 16 months for you to have R1 million. He explained:
"This is the key danger of pyramid schemes – they look so good on paper we wish them to be true."
Ultimately, MLM companies and pyramid schemes are not the same thing. A key difference is that MLM companies can legally operate in South Africa. Nevertheless, they do have strikingly similar workforce structures.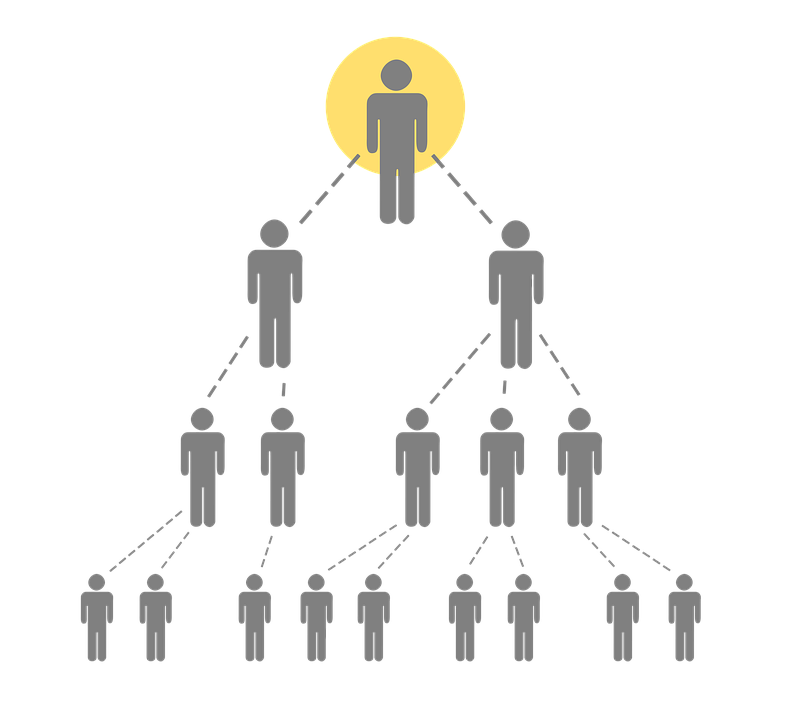 READ ALSO: Doctor shares view on Covid-19 testing, SA enraged: "This is nonsense"
The trials and tribulations of working for an MLM company
MLM companies are not sketchy pyramid schemes, however, like any other business, they do come with their own set of risks. A 24-year-old journalism student at Rhodes University, Sian Wilson, found herself in a compromising situation when a close friend recruited her for an MLM company.
Sian had two waitressing jobs at a local restaurant and a golf club in her area. It was difficult to make more than R120 in tips and she spent a large amount of her earnings on petrol that she needed to get to work.
Given Sian's situation, she was easily drawn to the idea of working for an MLM company. She was under the impression that she would be promoting products as part of a social media ambassador programme. In the age of online advertising, influencers and sponsored content, she didn't feel the need to question the process.
Sian signed up to become a distributor on the company's website and had a video call meeting to learn more about her new role. Afterwards, she was promptly asked to post about their products on Facebook.
"There's this network of people involved and once you post your first post these random people find your post and comment on it. They talk about how this product worked for them and how it benefited them. You have to respond to the first five comments because with algorithm science it pushes your post up," she explained.
Although there were a decent amount of people showing interest in Sian's Facebook posts, she didn't like the idea of continuing to work for the company for a prolonged period of time. She felt the process was too similar to a pyramid scheme for her liking.
Gareth Collier pointed out that the failure rate of new MLM recruits is around 95%. Nevertheless, the companies generally focus on the success of the top 2% when they market the business to potential recruits. This makes it easy to believe you'll earn a substantial amount of money very quickly.
The final verdict on working for MLM companies
Nu Skin is one of the most prominent MLM companies operating in South Africa. They sell a range of beauty, personal care and health products through their local distributors and website.
As of June 2020, the new South African recruits are told they have the potential to earn between R6 200 and R345 000 per month, depending on their position in the company.
An independent Nu Skin distributor and "business partner" based in Pretoria claims to have had a successful first month working for the company.
"The best way to recruit new people is messaging a large number of them at once," she explained.
Distributors earn commission and points for all the sales that they make.
It cannot be ignored that some people have found it worthwhile to work for reputable MLM companies. However, if you suspect that you're actually working for a pyramid scheme, there are ways to remove yourself from the situation.
Gareth Collier suggests that the first option is to demand the scheme pays what is owed to you and advise those who you introduced to do the same. Subsequently, he believes you should report such an institution to the Financial Services Conduct Authority (FSCA) and possibly the South African Police Service (SAPS).
In the midst of the Covid-19 pandemic, retrenchments and closing businesses, it's easy to get wrapped up in the idea of easy money.
The language used in MLM social media messages is surprisingly convincing. Recruiters who send these messages are usually friendly, forthcoming people who have extensive information about the company.
They propose an alluring and possibly false idea of being your own boss, controlling your work schedule and making your dreams come true. It's important to know exactly what you're getting into before it's too late.
Enjoyed reading our story? Download BRIEFLY's news app on Google Play now and stay up-to-date with major South African news!