Making History: Mars Ingenuity Helicopter Successfully Takes Flight
- Nasa's Mars Ingenuity helicopter has made history after successfully taking flight on Mars
- Footage captured by a Mars rover shows the helicopter hovering stably above the ground for a total of 30 seconds before ascending on Martian ground again
- This is the first time in history that an aircraft has made a successful flight on another planetary body
PAY ATTENTION: Click "See First" under the "Following" tab to see Briefly.co.za News on your News Feed!
NASA engineers have once again managed to make history after they designed the first aircraft that was able to take flight on another planetary body. The Mars Ingenuity Helicopter made history on Monday this week.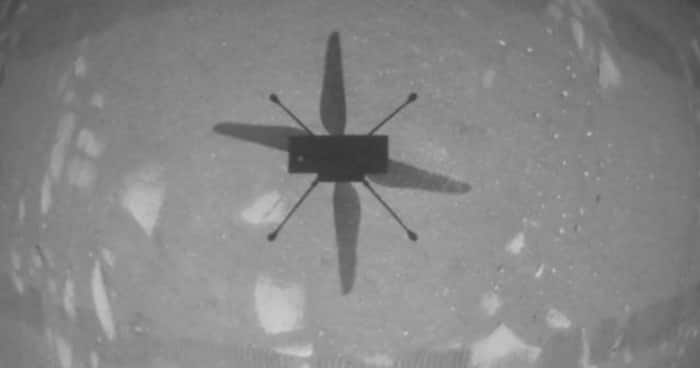 Footage captured by a Mars rover shows the Ingenuity Helicopter rising and then hovering above Martian ground for a total of 30 seconds before it slowly ascends again after a total of 39 seconds above ground.
"Ingenuity is the latest in a long and storied tradition of NASA projects achieving a space exploration goal once thought impossible.
"The X-15 was a pathfinder for the space shuttle. Mars Pathfinder and it's Sojourner rover did the same for three generations of Mars rovers. We don't know exactly where Ingenuity will lead us, but today's results indicate the sky – at least on Mars – may not be the limit," said acting NASA Administrator Steve Jurczyk.
Meanwhile, space exploration junkies were super amped and had this to say about the exciting development:
Claire Reilly said:
"Genuinely excited to see what comes after this! Do we: A) Send these helicopters to new planets to explore even more? or B) Perfect this technology so I can get my own Mars Jetpack?"
Alex Costa said:
"This is absolutely incredible!"
Alexandre Oliveira said:
"...One small flight for a drone, one giant leap for dronekind..."
Dwight Davison said:
"30-second flight over 100 million miles away. To put that in perspective if you type into Google "How long was the first flight on Earth?" the answer is 12 seconds, 120 feet and 6.8 mph. This is a million times harder and a marvel of engineering! Great job NASA!"
Briefly News also reported yesterday was a big day for science and discovery as NASA as they revealed the findings of one of its space rovers that recently landed on Mars. According to a statement by the space exploration company, the audio and visual footage came directly from the Red Planet.
On 18 February this year, a Mars rover, which has been named te Perseverance, landed on Mars. Using its state-of-the-art technology, the rover was able to capture footage that has now been dubbed the "How to land on Mars" video, which the public was briefed on by a group of NASA professionals.
"This video of Perseverance's descent is the closest you can get to landing on Mars without putting on a pressure suit," said Thomas Zurbuchen, NASA associate administrator for science.
Enjoyed reading our story? Download BRIEFLY's news app on Google Play now and stay up-to-date with major South African news!
Source: Briefly.co.za