Francois Henning (Snotkop) age, real name, partner, sexual orientation, 7 de laan, songs, albums, record labels, awards and Instagram
Francois Henning is a big title in the South African entertainment industry where he is the king of rap. His widespread fame has seen him release cutting edge tracks in both Sotho and Afrikaans languages. For this reason, Snotkop songs are among the most listened across the country and beyond. So, what is Francois Henning age? And what do we know about him, in general?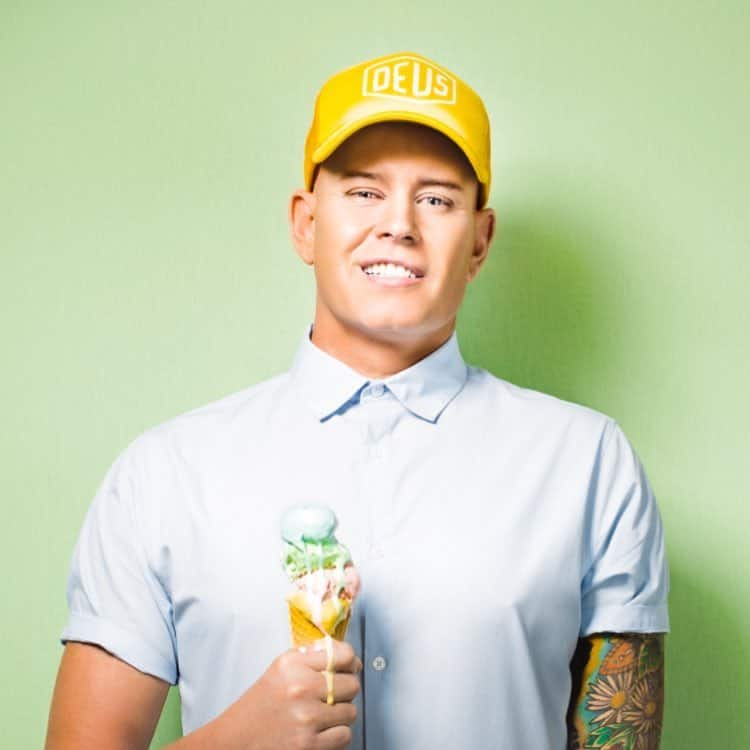 The rapper has been actively involved in music as a mainstream career since he was only 15 years old. He has never regretted nurturing his passion for music, because it is through music that Francois has managed to build his castle as an entertainer. The musician was formerly known by his stage name Lekgoa, which he later changed to Snotkop. The Kwaito genre hitmaker is the artist behind top hits such as Ngamla Yoba of 2002 and Basetsana from 1999. Several of his fans know much about his public life, but not as many have a good grasp of his private life.
READ ALSO: Aldrin Sampear age, wife, podcast, photos, leaves SABC and Instagram
Francois Henning profile
Snotkop real name: Francois Henning
Date of birth: 22nd December 1974
Zodiac sign: Capricorn
Place of birth: Johannesburg, South Africa
Snotkop age: 45 years
Nationality: South African
Profession: Singer and rapper
Years of activity: 1999 to present
Famous for: Sotho and Afrikaans singer and rapper with a splashy career cutting across the Rap, Pop, Kwaito, and Sokkie genres.
Francois Henning Instagram: @snotkop
Francois Henning Twitter: @Snotkop_Henning
Francois Henning Facebook: @Snotkopofficial
Snotkop website: snotkop.co.za
Francois Henning biography
Snotkop has, over time, become an influential artist for his unchallenged talent in different music genres among them Rap, Pop, Kwaito, and Sokkie. Many fans admire his transformation from preparing demo CDs to the country's most listened artist. It is through his vocal talent that Francois earned his first stage title Lekgoa which meant "White guy" in the Sotho dialect.
Francois Henning early life and education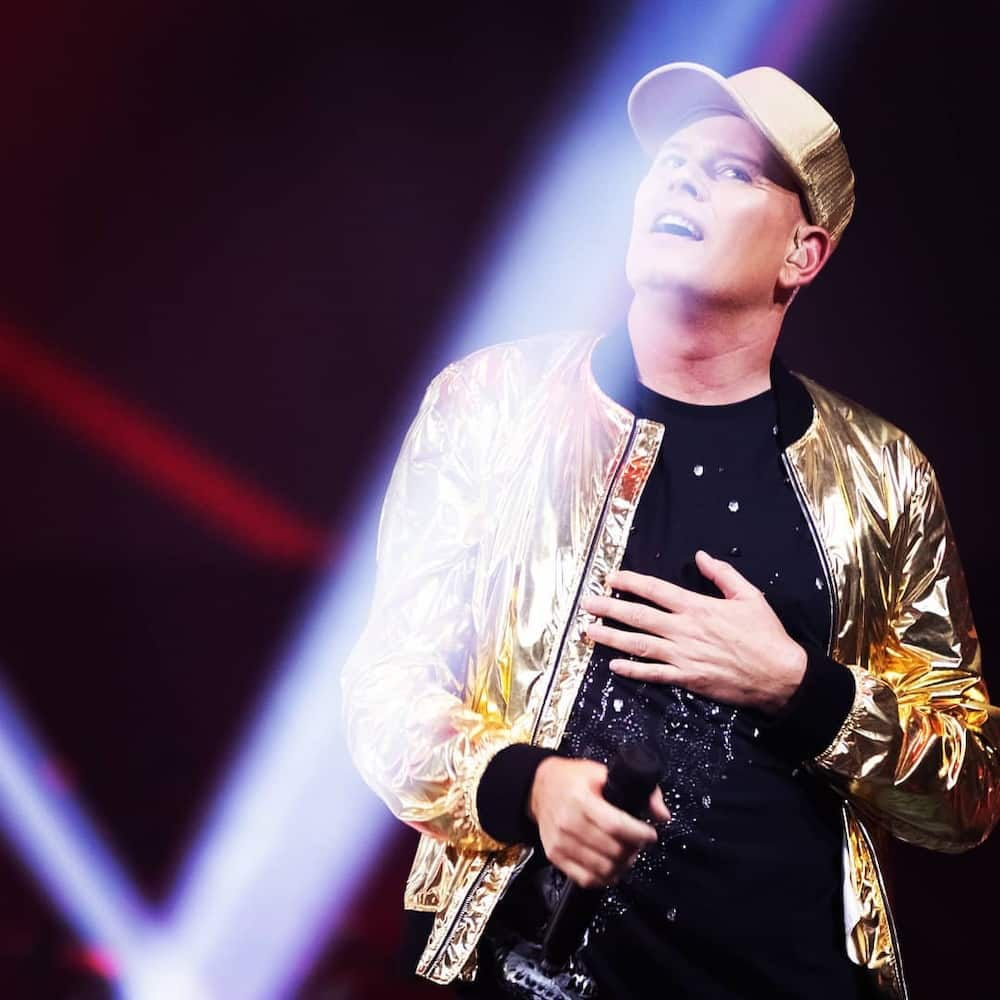 Snotkop comes from generation X, a time of struggle amid cultural dynamics, economic turmoil, and an outburst of technology following the Second World War. It is during this time that environmental movements, gay, and women's rights were at their peak.
Snotkop attended Tshwane University of Technology.
Is Snotkop in a relationship?
Is Francois Henning Gay? Snotkop prefers to wrap his personal life under thick covers and often away from the public eye. There are no sufficient details about Snotkop partner, his sexual orientation and gay claims. For this reason, speculations into Francois Henning wife or Francois Henning husband remain rumors as long as he has not openly confirmed them.
Snotkop gay rumors have been around for some time now with a section of his fans in denial while others are embracing it warmly.
Francois Henning career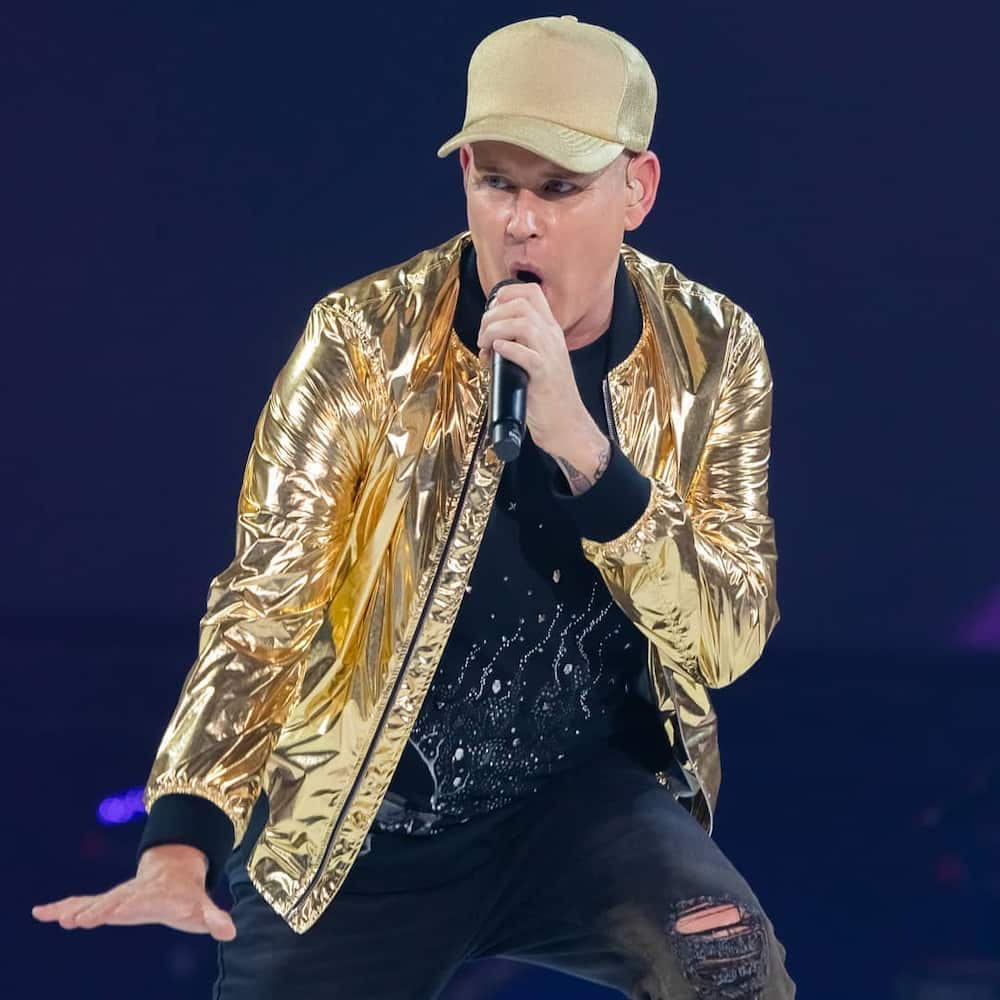 Snotkop has never regretted adopting an idea of preparing demo CDs in his early teens. His career became a massive boom in the late 90s when his sensational Kwaito hits went viral. His success in the industry enabled then "Lekgoa" to join Gallo record label.
As his career advanced, Francois changed his stage name to Snotkop and signed into the Next Music-record label. His close affiliation with the famous 7 de Laan on SABC2 also propelled his fame. Also, some fans recognize him as a television personality for his popular racing car program Petrolkop on MK.
Snotkop albums
2016: HKGK
2014: Soos 'n boss
2013: Wille Videos" (DVD)
2012: Oppas
2011: Ek Laaik van jol!
2011: Die Beste Van Snotkop (Compilation album)
2009: Francois Henning Was Hier
2008: So Damn Sexy
2007: Spring Lewendig (Live album and DVD)
2005: Snotkop
2002: Ngamla Yoba
1999: Basetsana
Snotkop videos
2017: Raak Vir My Rustig
2017: Woestersous
2016: Cool Soos Koos Kombuis
2016: Rock My Amadeus
2015: Kry Jouself By Die Werk
2015: Ek Wens
2015: Hiekies in Hartenbos
2015: Loslap
2014: Dikkelicious
2014: Agter Op My Fiets
2013: Ek's Dalk 'n Ses
2013: Shut Up en Soen My
2013: Hou Stywer Vas
2013: Katrien
2013: Bakgat Boogie
2012: Dis 'n Land
2012: Oppas
2011: Song Vir My Dad
2011: Ek Laaik Van Jol
2010: "Vrydagaand"
2009: "Parapapa"
Snotkop video collaborations
2012: "Stoomtrein" (Kurt Darren feat. Snotkop)
2010: "Ek val vir jou" (MoniQue & Snotkop)
Snotkop awards
2009: Nomination for the 15th annual South African Music Awards (Best Afrikaans DVD)
2012: Best Sokkie Dans Album during the 18th South African Music Awards.
READ ALSO: Pearl Shongwe age, partner, parents, Metro FM, stunning pics, car and Instagram
Francois Henning is one of the most renowned music figures in the South African entertainment industry. His talent and passion for music are highly inspiring, and we look forward to hearing more of his music. We wish him all the best in life and love.
READ ALSO:
Flo Letoaba age, children, baby daddy, wedding, education, fired, current job and Instagram
Chante Jantjies age, children, husband, parents, KTV, SABC and Instagram
Shado Twala age, children, husband, siblings, SAfm and Instagram
Patrick Shai children, wife, shot 11 times, 7de laan, Generations, pictures, Zone 14, Instagram and latest news
Brenda Ngxoli age, children, husband, The River, Rockville, nominations, awards and Instagram
Source: Briefly News