Zandi Nhlapo age, profile, daughters, husband, parents, hair salon, SABC and Instagram
In this piece, we take a look at Zandi Nhlapo. A lady whose beauty and charm made her one of the most memorable TV presenters ever to grace the South African screens. She is renowned for her time as the lead presenter on the SABC1 show, 'Continuity.' Zandi has not always had it easy, and her life has had its ups and downs. We follow her life and career from when she was a teenager to her life in the spotlight at SABC. Then, we take a look at her family and what she has been up to since she retired from TV. Read on to know all this and more facts about her.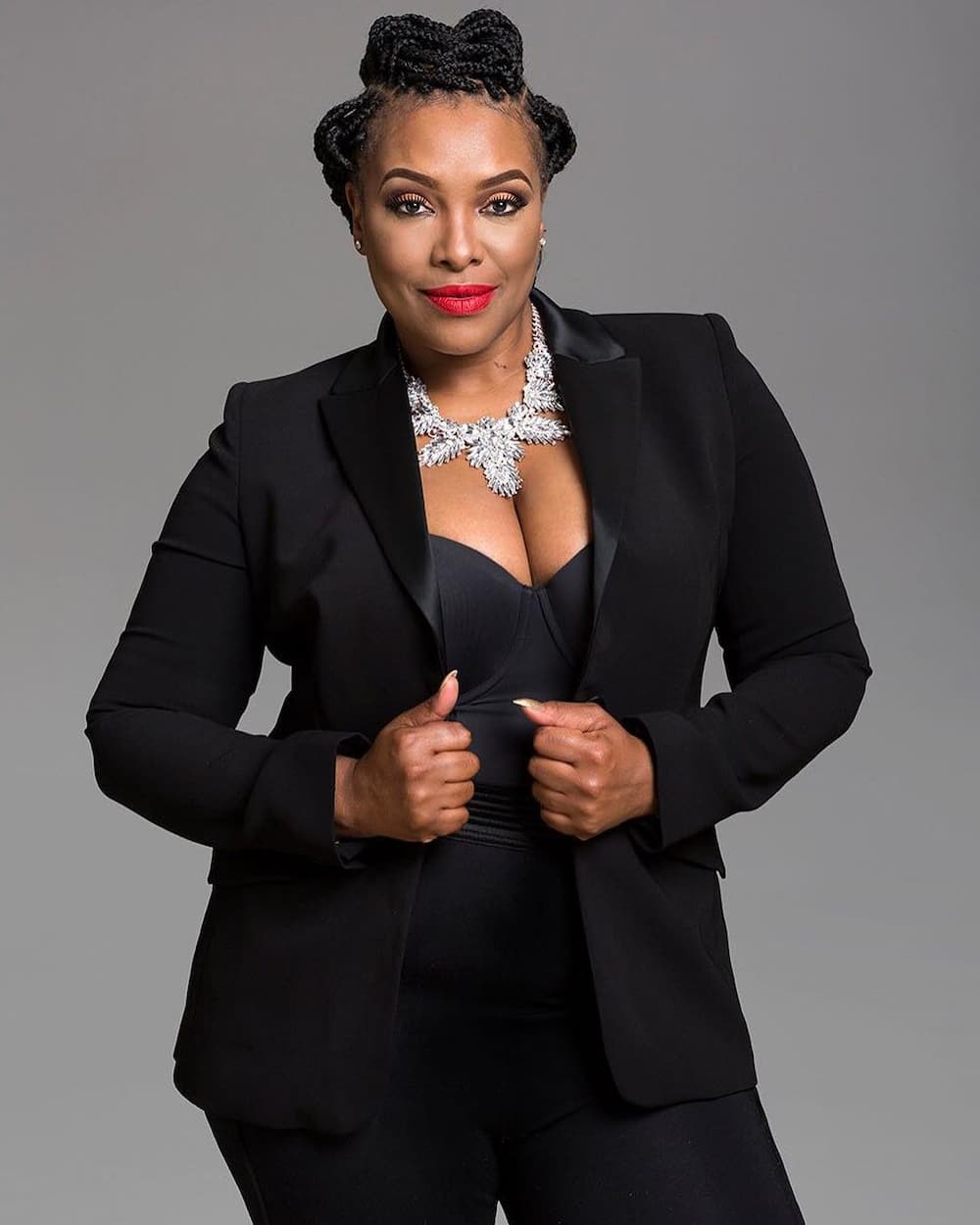 Zandi Nhlapo's strengths go beyond her beauty. She is a smart and independent woman who has raised her three children despite their fathers moving on with other women. She was able to provide for her family through her entrepreneurial skills. Be careful because this lioness is a feisty one. She will not sit back when crossed. Instead, she will speak out and do everything in her power to protect her family and her hustle. Find details on this and more as we explore her interesting life.
Zandi Nhlapo profile
Full name: Zandisile Nhlapo
Date of birth: December 24, 1975
Zandi Nhlapo age: 45 years old as of 2020
Place of birth: South Africa
Nationality: South African
Occupation: Presenter and businesswoman
Zandi Nhlapo Instagram: @zandisilenhlapo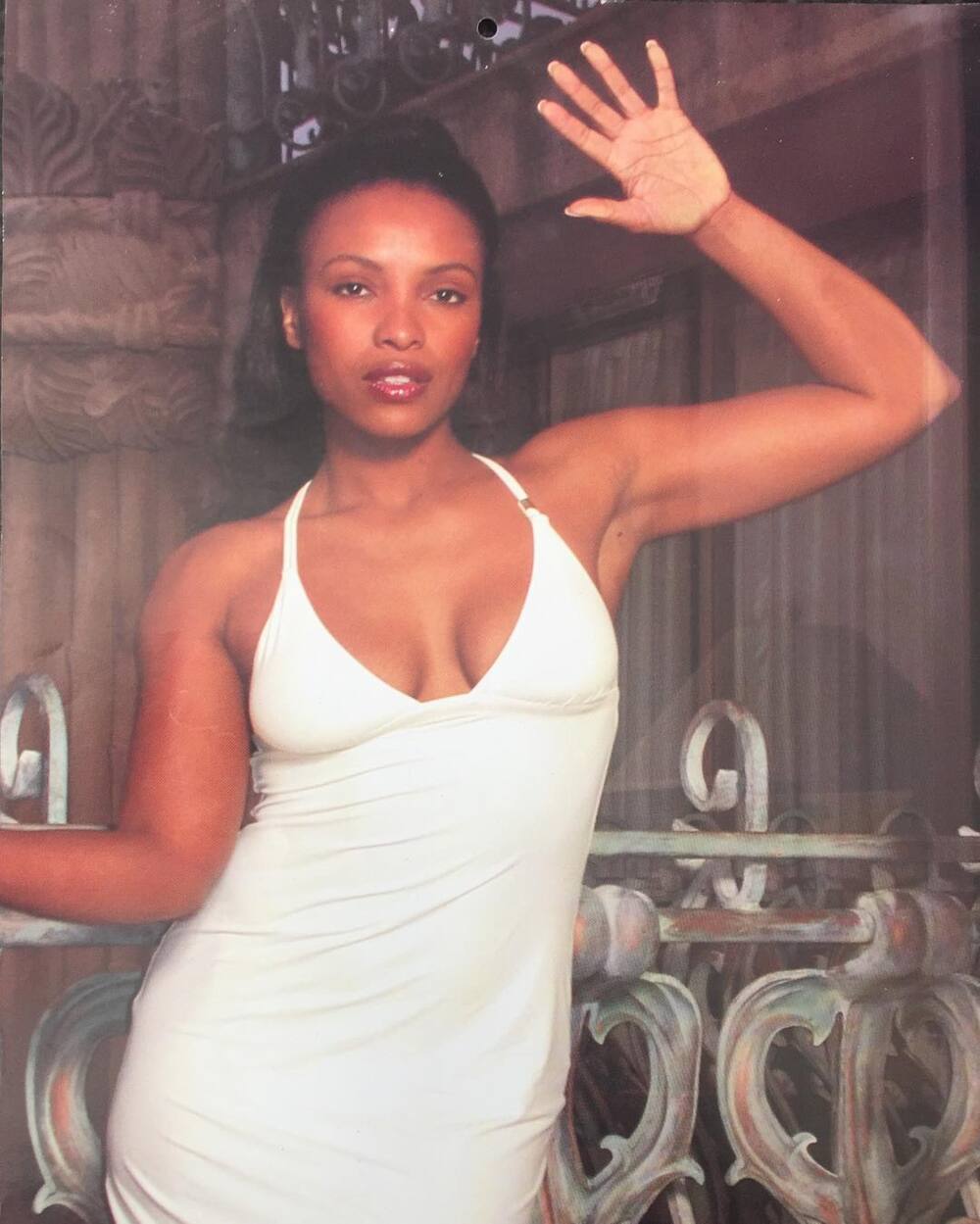 Zandi Nhlapo career
Zandi's career in the media industry has spanned over twenty years. It all started when she joined a dance crew called The Whizz Kids. She was not a headliner but accompanied the group to their theatre performances at the YMCA.
She would often have to walk to the YMCA from home. Her persistence from such a young age is super impressive. At only seventeen, Zandi got a role in the CCTV game-show called TRIO. Next, she did a magazine show called Man 2 Man.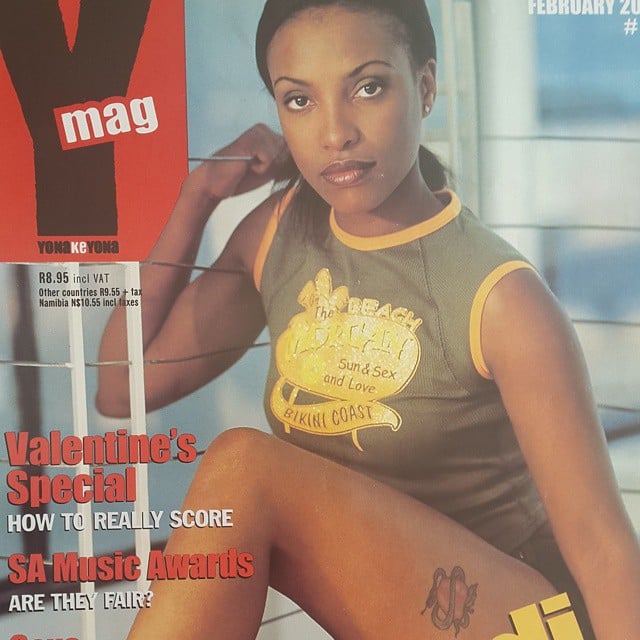 She also tried her hand at modelling, appearing on the covers of magazines like Y Mag and True Love, where she gave stories about her life after TV. Her transcending beauty won her numerous pageants such as Miss 707, Miss Sundowns, miss Orlando Pirates, and more. Then, she did a music show called Midday Breeze.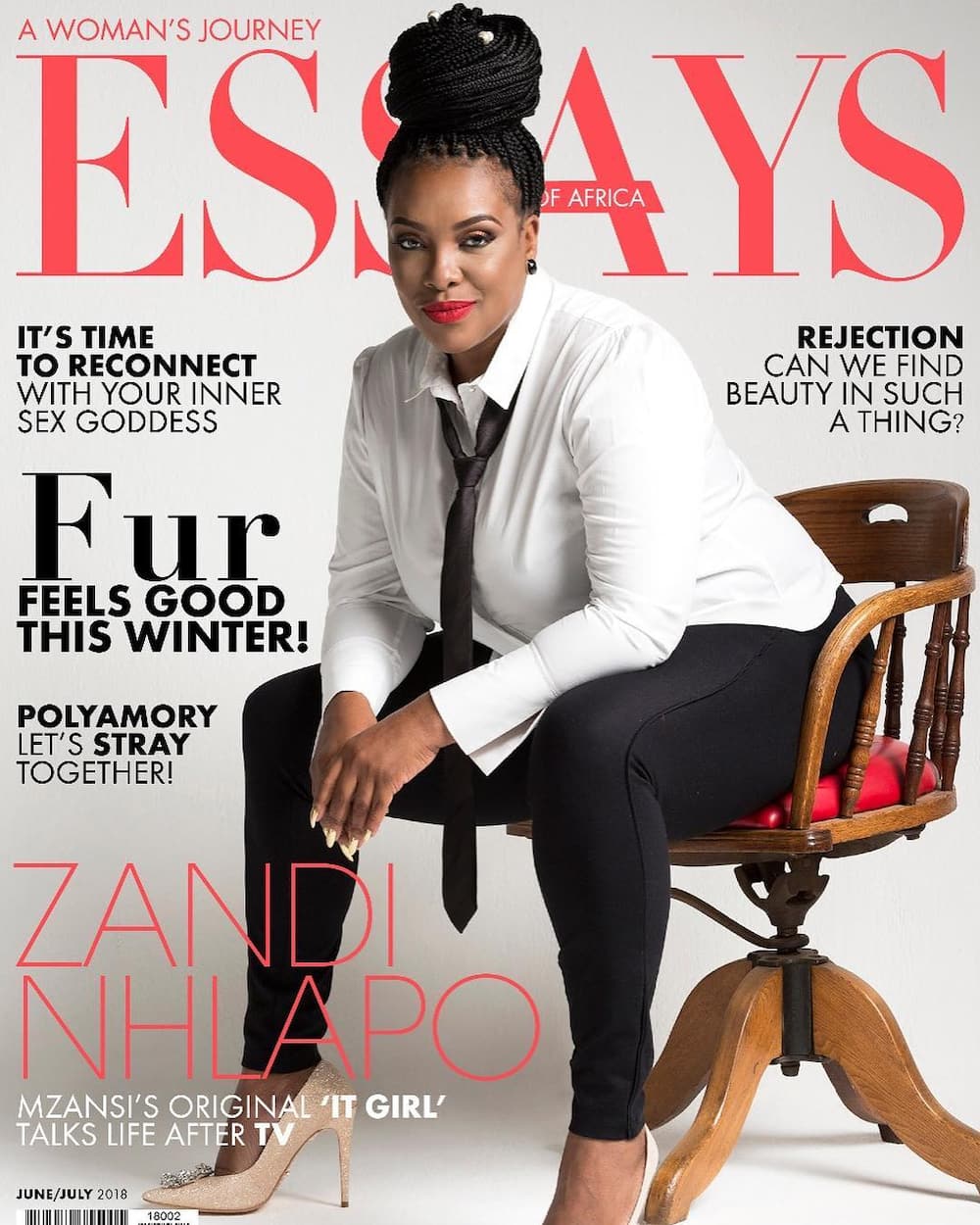 Zandi Nhlapo SABC
While at Midday Breeze, she went to a party with her friend who worked at SABC's advertising division. She met her boss to be at the party. Keith was the head of channel at SABC. He took one look at her and said to Zandi's friend, "I like this girl!" Keith was very involved in shaping many presenters, such as Zandi. Her star shone brightly as the lead presenter on SABC1's 'Continuity'.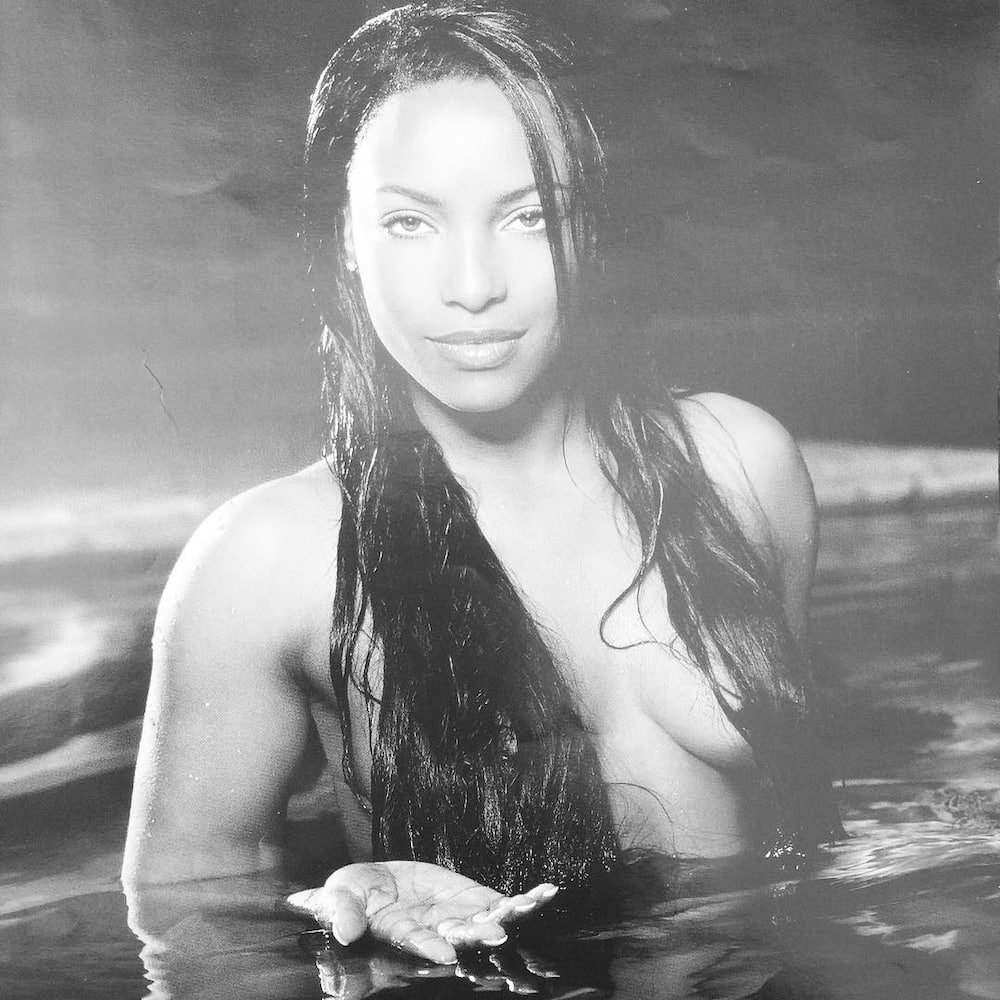 Many regard her as one of the pioneer 'IT girls' who inspired the queens of today like Millie Dlamini. Zandi later hosted Cooking Gospel on e.TV where they played gospel songs while cooking.
She left the entertainment industry to find herself and focus on other aspects of her life. Zandi also felt over consumed and was discouraged by how impersonal people had become around her. She felt that this was because of her fame. It had led to negative feedback from her peers and other women, and all this was overwhelming.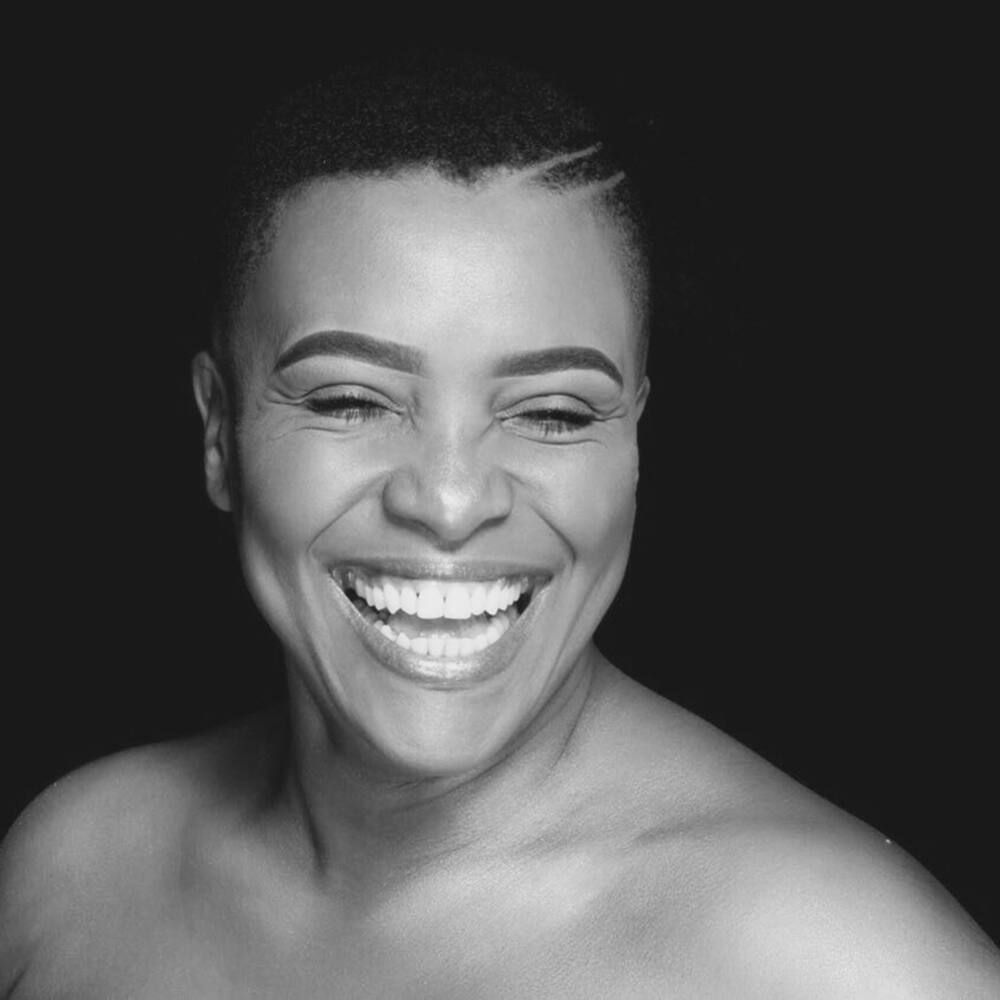 Zandi Nhlapo hair salon
'Mini You Mini Me salon', it is a child-centred salon that feels like a playschool. The environment is colourful and playful. It started because Zandi noticed that adult salons were not ideal for kids. The environment was made for adults, and sometimes the conversations going on were unfit for children. She set out to create a hair paradise for kids.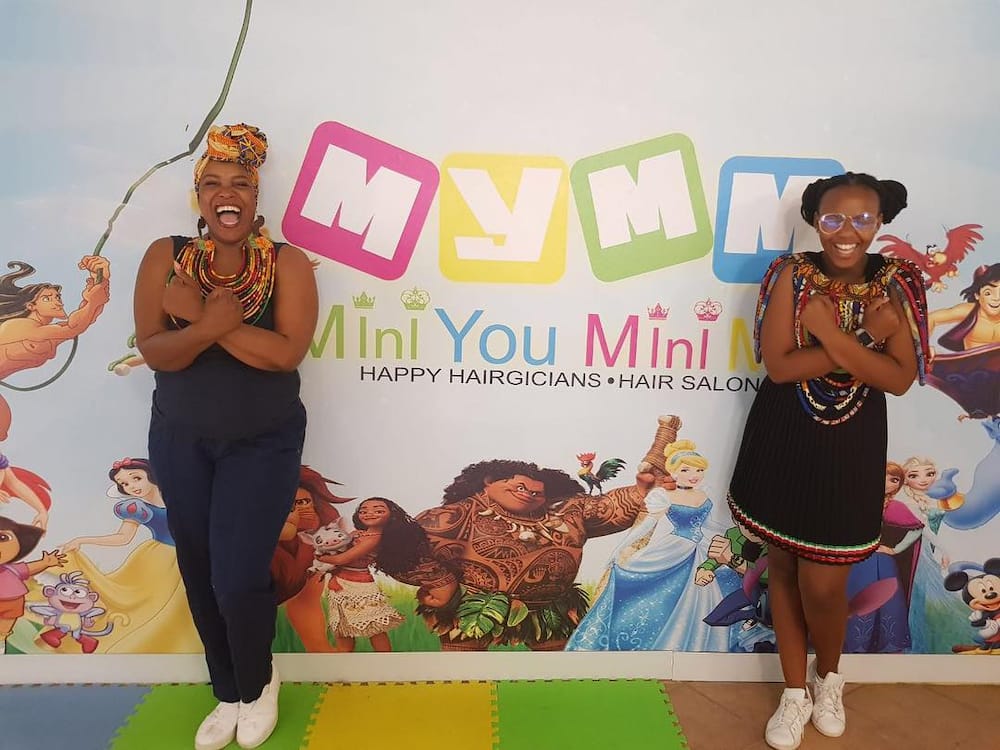 In 2017, she actualized her dream and created a space where kids are happy to come back. This is unique because most children do not enjoy having their hair done.
Children can play while waiting for their turn, and when their time comes, they get to choose from several jaw-dropping hairstyles. Her focus is on the child's experience because that is her end user. It is the child who will be pleased with the service, and they will insist on being brought back for their hair needs.
'Mini You Mini Me', is venturing into new areas. Their goal is to grow to compete against a company like Barbie, which is present in toys, clothing, and even beddings.
Zandi Nhlapo company
Zandi left the spotlight to become an entrepreneur. She has worked as a production assistant at 'Midday Breeze,' she was the Conceptualizer and Executive Producer for 'Zooming In On Men', and she was a partner at Vavasati Branding Logistics. This gave her the basis to form her own company.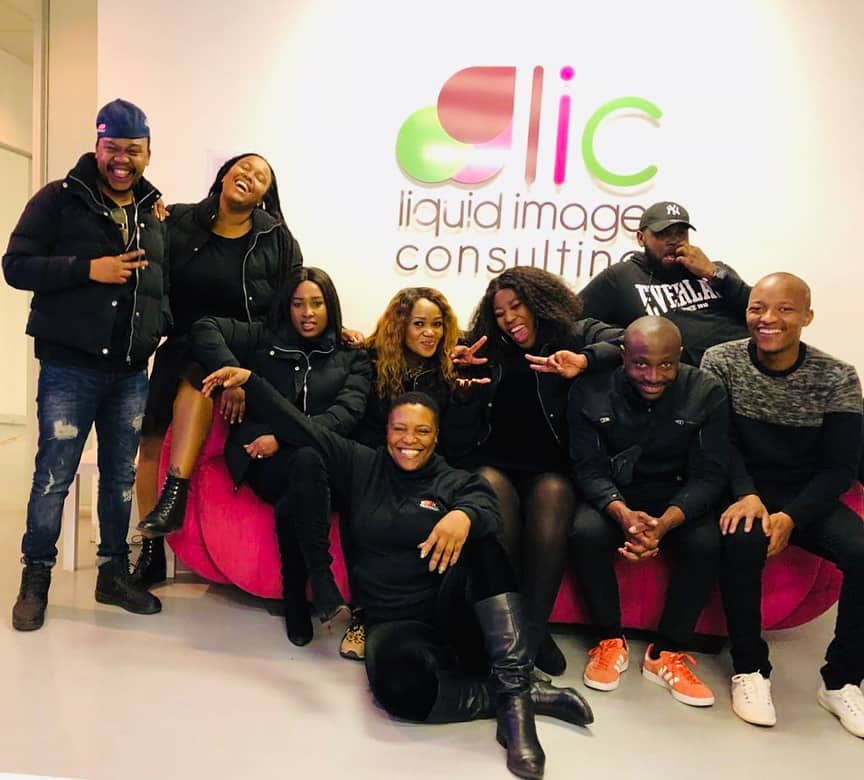 Zandi founded 360 degrees below the line agency called LIC (Liquid Image Consulting). She runs the company together with her first daughter, Ntando Zikalala.
Liquid Image Consulting deals with marketing and communications services like Branding, Event Management, Graphic Design, Customer relations, and so much more. She has continued to guide the younger generations by offering branding and other services to artists like the ones signed under Family Tree Media(headed by Cassper Nyovest).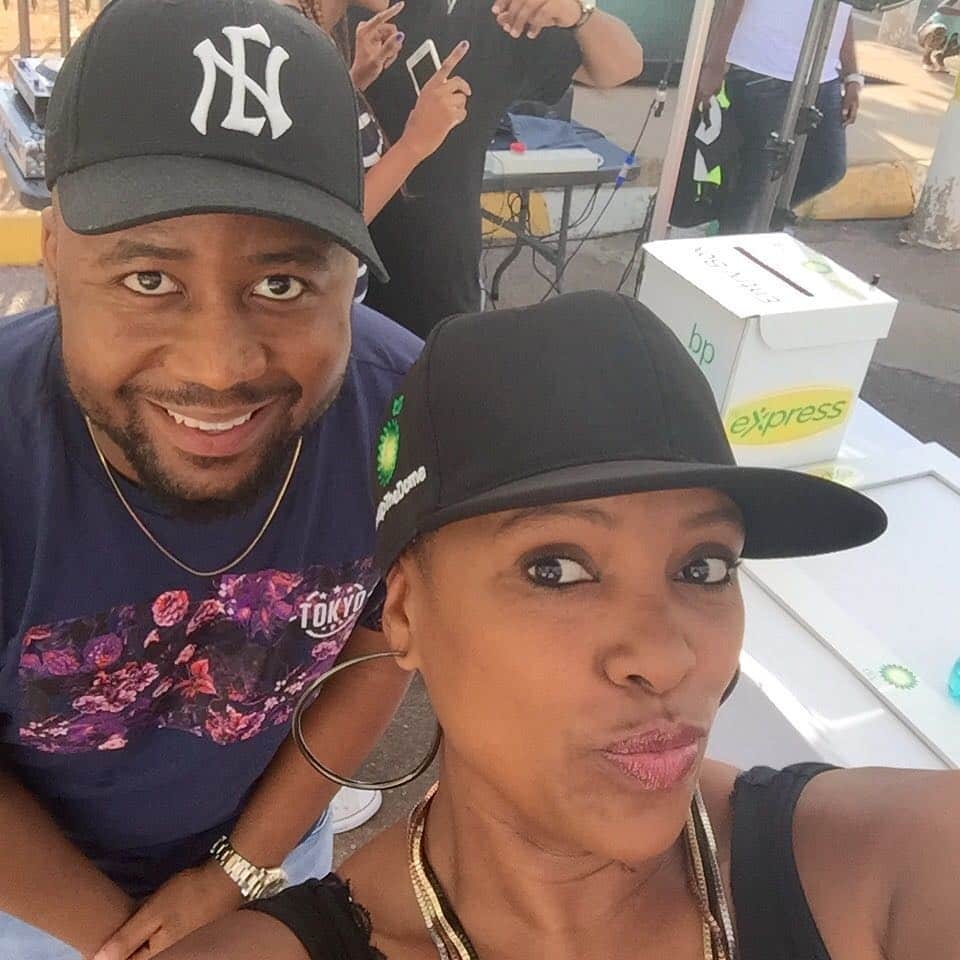 She did the invites to the traditional wedding of Somizi Mhlongo and his fiancé Mohale Motaung. The guest list included some of her celebrity friends like Sonia Mbele and Theo Nhlengethwa.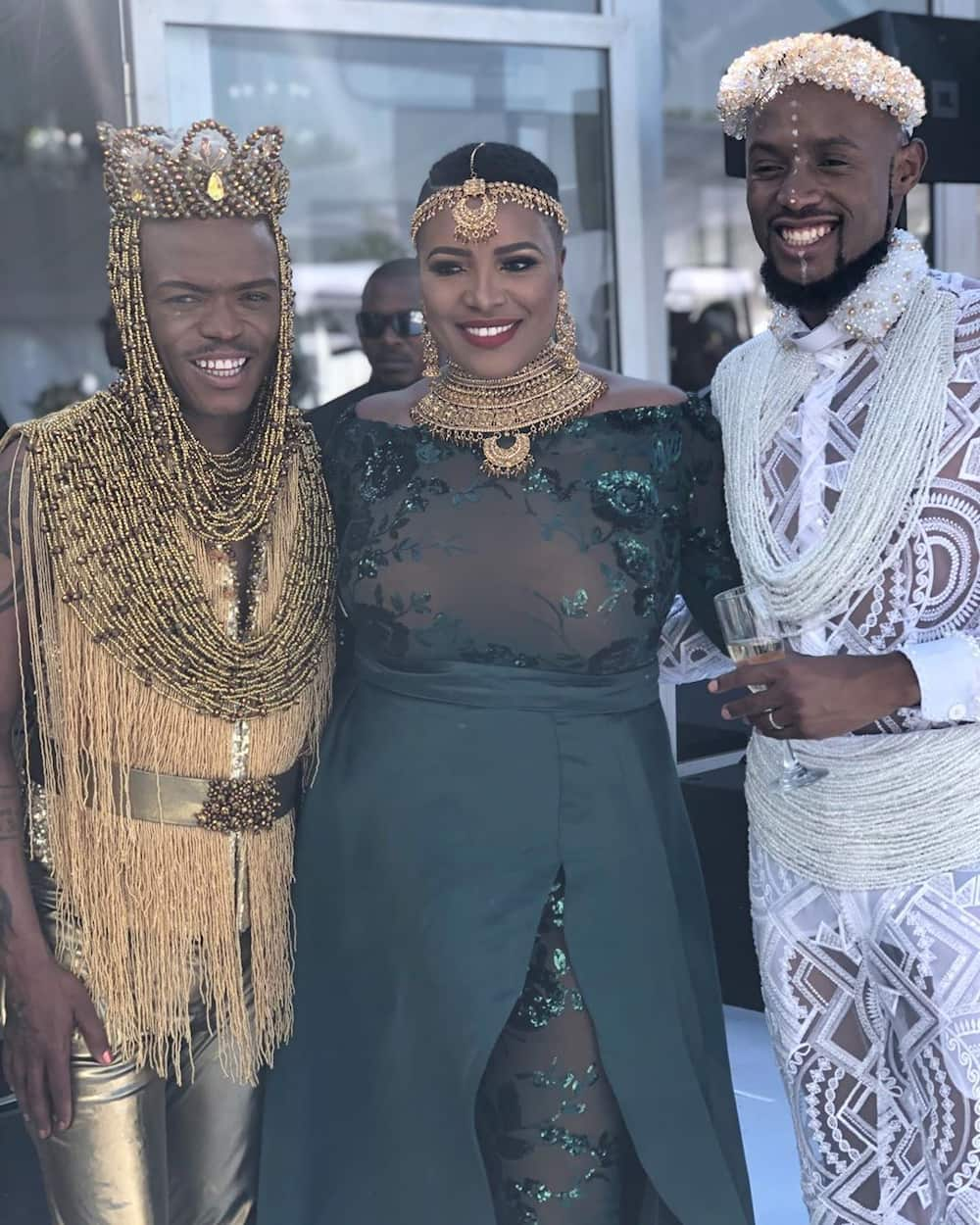 Zandi Nhlapo age
Zandi Nhlapo was born on December 24, 1975. Zandi Nhlapo age is 45 years old as of 2020. She posted about her age on her Instagram account. If you want to know the secret that makes Zandi Nhlapo look younger than her age, look no further. She said in an interview that she stays young through laughter and love of life.
Zandi Nhlapo husband
Nhlapo was married to Ralph Zikalala for eight years. But their marriage ended in divorce. She was also engaged to Bob Mabena. Does Zandi Nhlapo have a child with Bob Mabena? Yes, he is the father of her second child. Drama erupted between Zandi Nhlapo Bob Mabena and Eucharist Zandi after Mabena and his love, Eucharist, walked into Pallazzo restaurant where Zandi was dining. Zandi walked up to the couple and allegedly accused Eucharist of stealing her man. The two ended up filing assault and harassment charges against one another. Unfortunately, Bob Mabena died from cardiac arrest in August 2020.
Nhlapo also had a thing for the lawyer Khethang Malefane who was allegedly engaged to her. Sadly, their relationship ended three weeks after Zandi gave birth to his child.
Zandi Nhlapo daughters
Zandi is a mother of three. Her first daughter, Ntando Zikalala, is 23 years old as of 2020. The second one is Nyeleti. And Zandi's last born daughter with Bob Mabena is Khomotso Masana Mabena. Here is the picture of her daughters and granddaughters.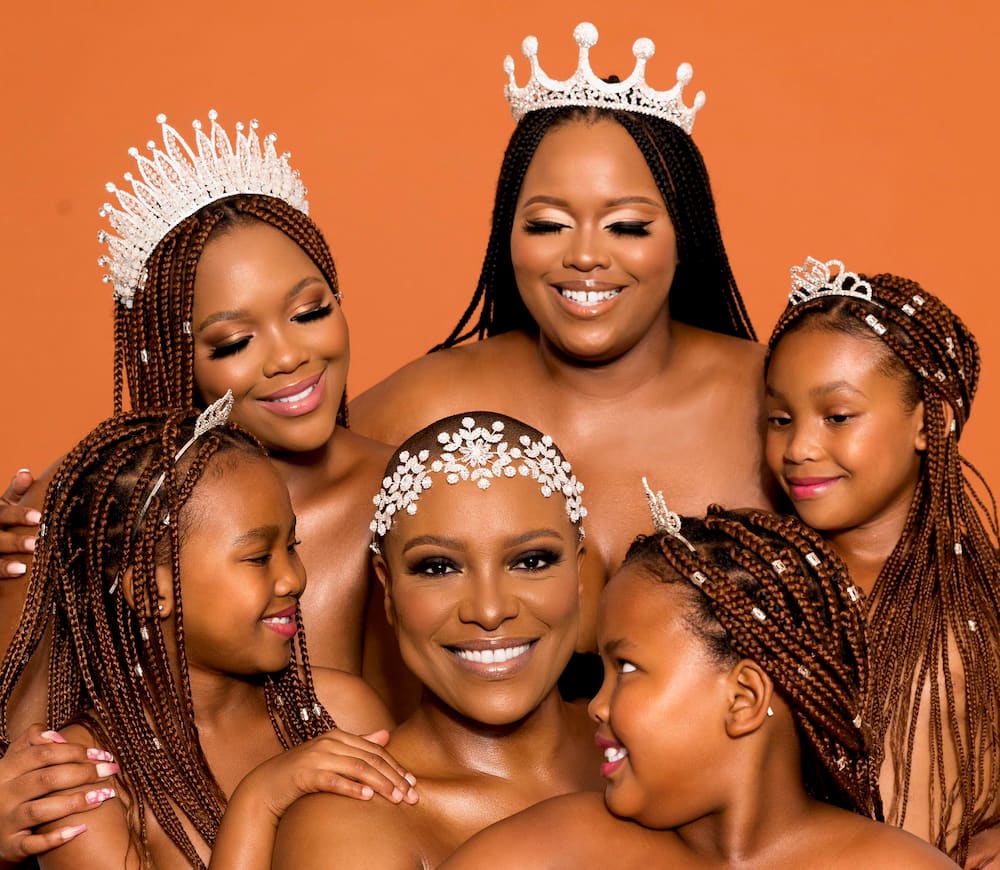 She has three grand-kids. She thinks of herself as glammy, not granny, because she plays all day, every day, 24/7. She encourages women to believe in themselves. You can keep up with the girls on Zandi Nhlapo raising queens on Instagram. She also urges women to support each other. Zandi Nhlapo's child, Ntando Zikalala, helps her mum in her branding company, LIC.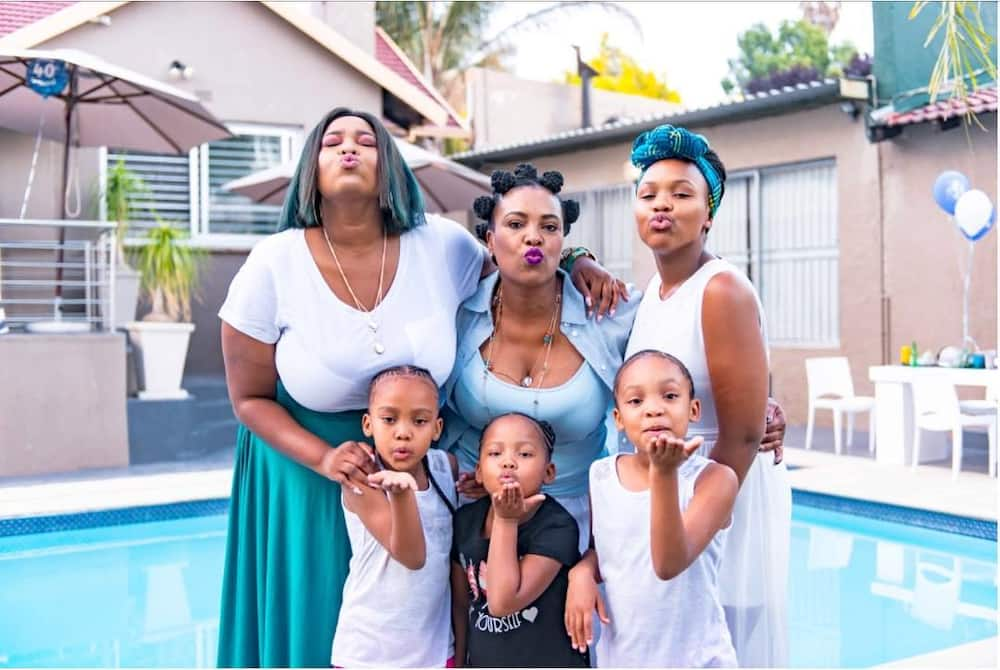 Zandi Nhlapo inspired many girls to dream big by exuding confidence on TV at a time when people were not accustomed to seeing black hosts on the air. She is also making life better for parents in Johannesburg by making trips to the kid's salon happy ones. Through her venture Mini You Mini Me, she makes the little ones look and feel good. This ultimately makes them confident enough to take on the world, one year at a time.
Source: Briefly News