Breyton Paulse: age, wife, education, try celebration, career, salary, net worth.
Breyton Paulse made hat trick history with his outstanding performances when debuting for the Stormers and the Springboks, respectively. Having retired in 2007, Briefly.co.za celebrates Paulse's career as a professional athlete and gives insight into his latest hobby. Also, find out more about his childhood on the Cape Town farms and his scandalous wedding disaster.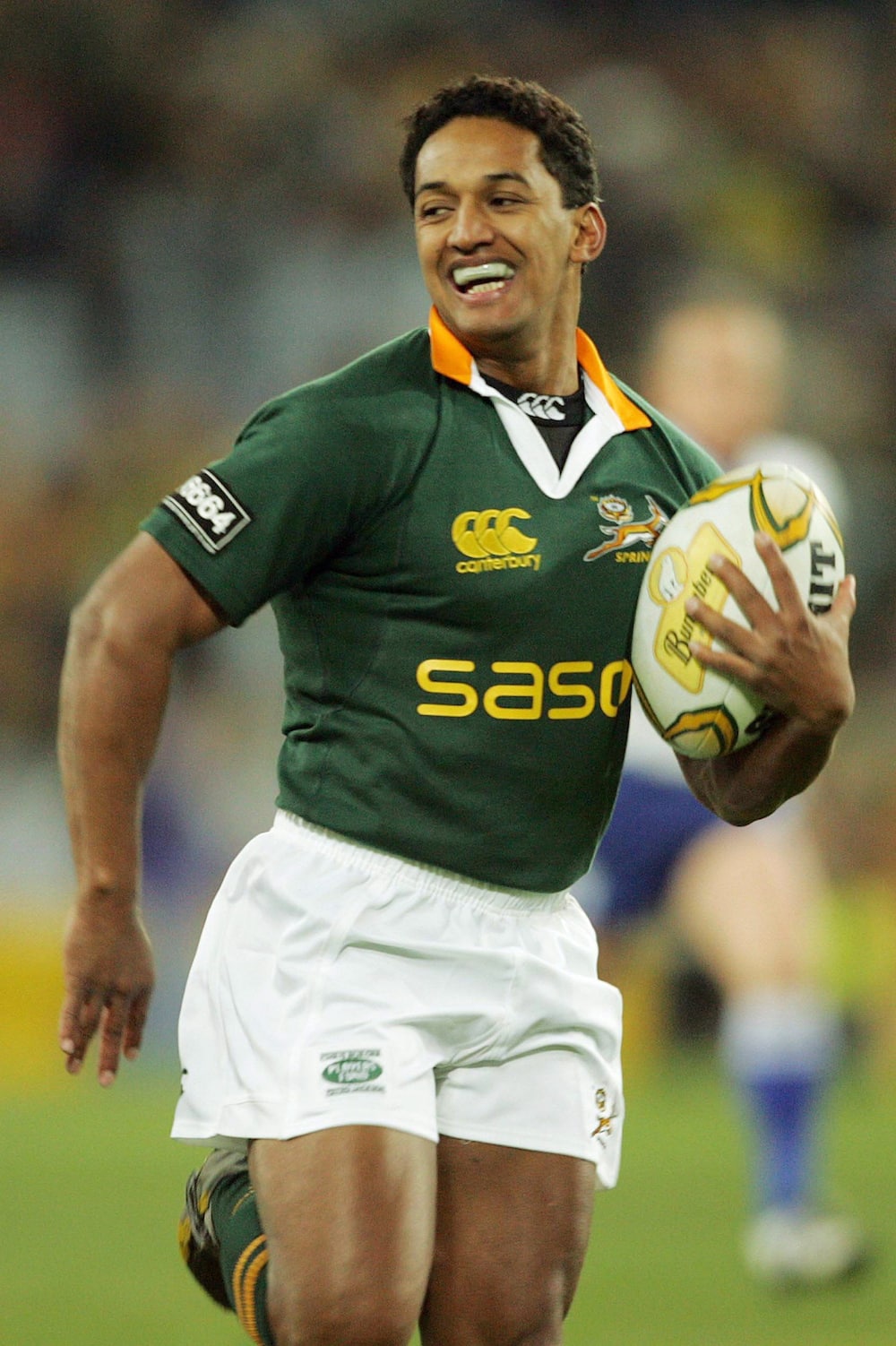 Starting his life during the Apartheid, Paulse did not have the easiest of times. Even years later, the mixed-race athlete struggled to be accepted into his predominantly white team. However, once South Africa witnessed his skills on the rugby field, he soon became a national treasure. The young fullback represented the Springboks at the 2003 and 2007 Rugby World Cup before his retirement.
Breyton Paulse's profile
Full Name: Breyton Paulse
Nickname: Bretjie
Gender: Male
Date of Birth: 25 April 1976
Breyton Paulse's age: 43 in 2021
Zodiac: Taurus
Place of birth: De Keur, Koue Bokkeveld
School: Stellenbosch University.
Occupation: Professional athlete
Breyton Paulse's teams: Stormers and Springboks
Breyton Paulse's position: Wing/ fullback
Nationality: South African
Ethnicity: Mixed race
Breyton Paulse's spouse: ex-fianceé Hailey Lesch
Eye colour: Brown
Hair colour: Brown
Breyton Paulse's weight: 80kg (176lbs)
Breyton Paulse's height: 1.78m (5ft10")
Breyton Paulse's net worth: estimated $1.5 million
Breyton Paulse's salary: unconfirmed (retired)
Breyton Paulse's contact details:
Instagram: @Breyty (16.2k)
Twitter: @BreytonPaulse
Facebook: Breyton Paulse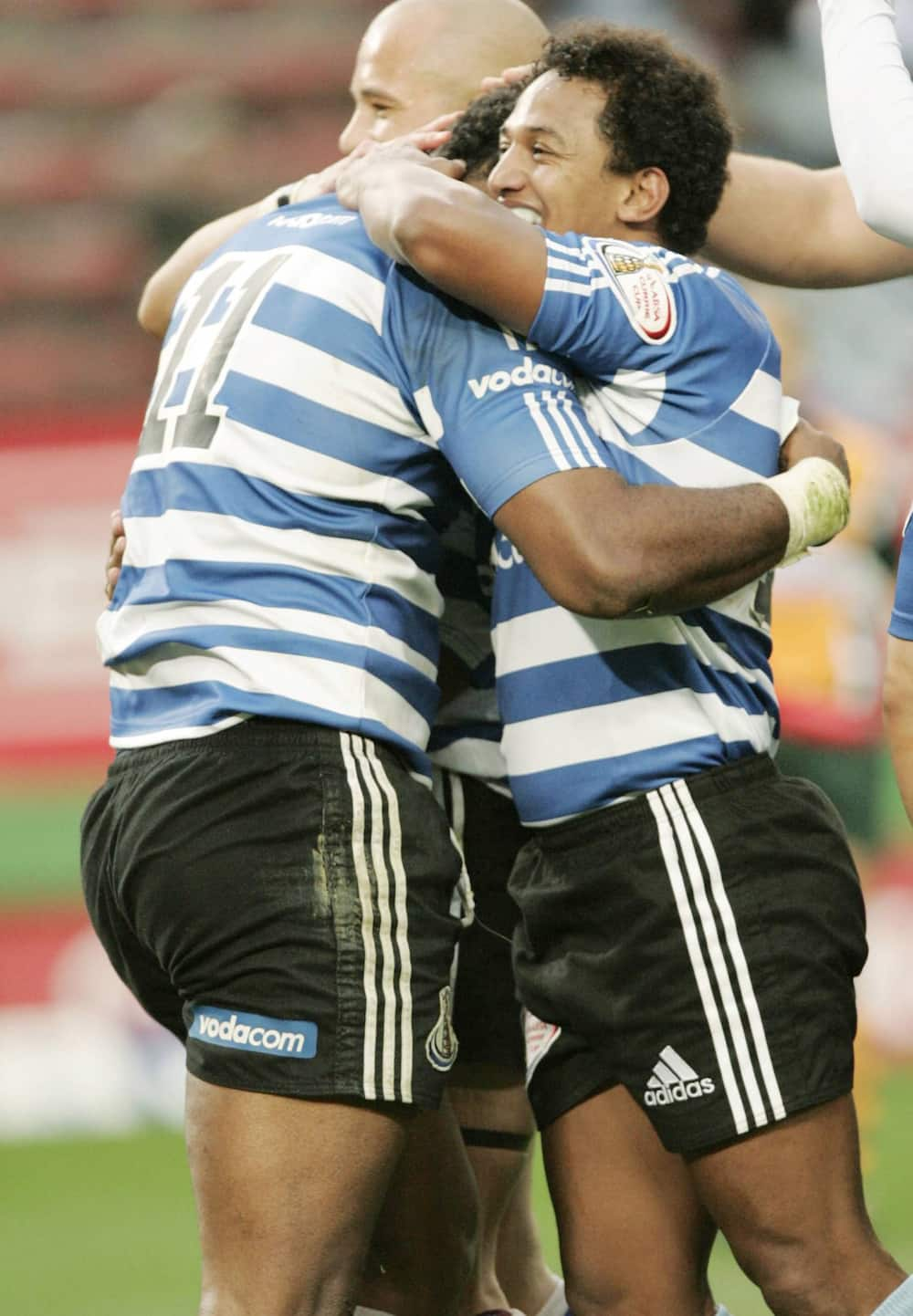 Early life
Having being born in 1976 (43 years of age in 2021) in the small town farm community of the Koue Bokkeveld in the Western Cape, Paulse attended Skurweberg Secondary School. He participated in many school sports, including cricket, athletics, soccer, and, of course, rugby.
"When I started walking I already had a ball in my hand. I grew up in a rugby-mad family. That's why I have such a great passion for the game."
He was fortunate enough to receive a Stellenbosch University education, which was a life-changing opportunity for the future Springbok.
'It was my ticket to a better life, having grown up while sometimes not knowing where the next meal would come from. The day I got my matric results was one of the highlights of my life.'
Breyton Paulse's family
Born to Setta Visagie, Breyton Paulse's father remains unknown, although he clearly influenced the young boy growing up.
"My father was rugby player, my grandfather was a rugby player."
Paulse had another father figure in Charl Du Toit, a neighbouring farmer who sponsored his education at Stellenbosch Univerity, which helped kick-start his professional athlete career.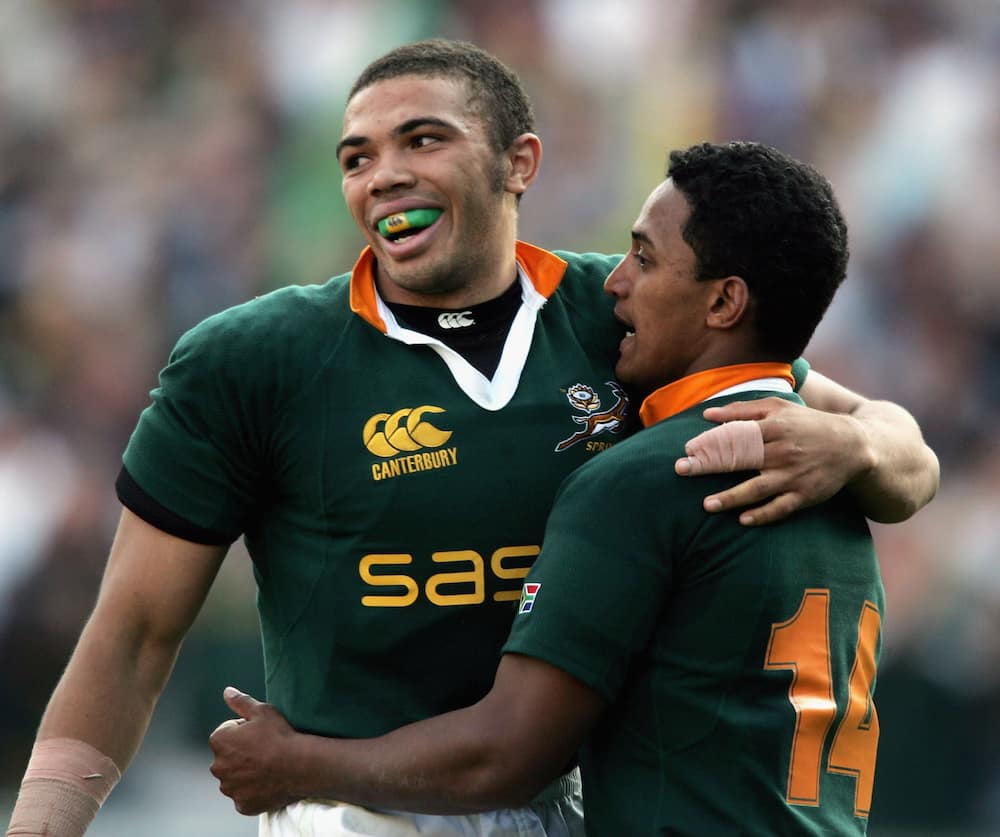 Breyton Paulse's try celebration
Although criticised for his small build being inefficient for the sport, Paulse scored a hat trick of tries in his first appearance on the rugby field in the Currie Cup in 1996. He performed the same feat in 1999 at his debut appearance with the Springboks against Italy, ending with another hat trick finish. By 7 August 2005, he has played with the Springboks in 54 matches and scored a total of 22 tries for his team.
He proceeded to move overseas to France, where he played for Clermont Auvergne but returned to South Africa to join the Stormers in 2006.
Breyton Paulse's South African Rugby Union career:
Western Province: 1996-2007
Stormers: 1998-2007
Springboks: 1999-2007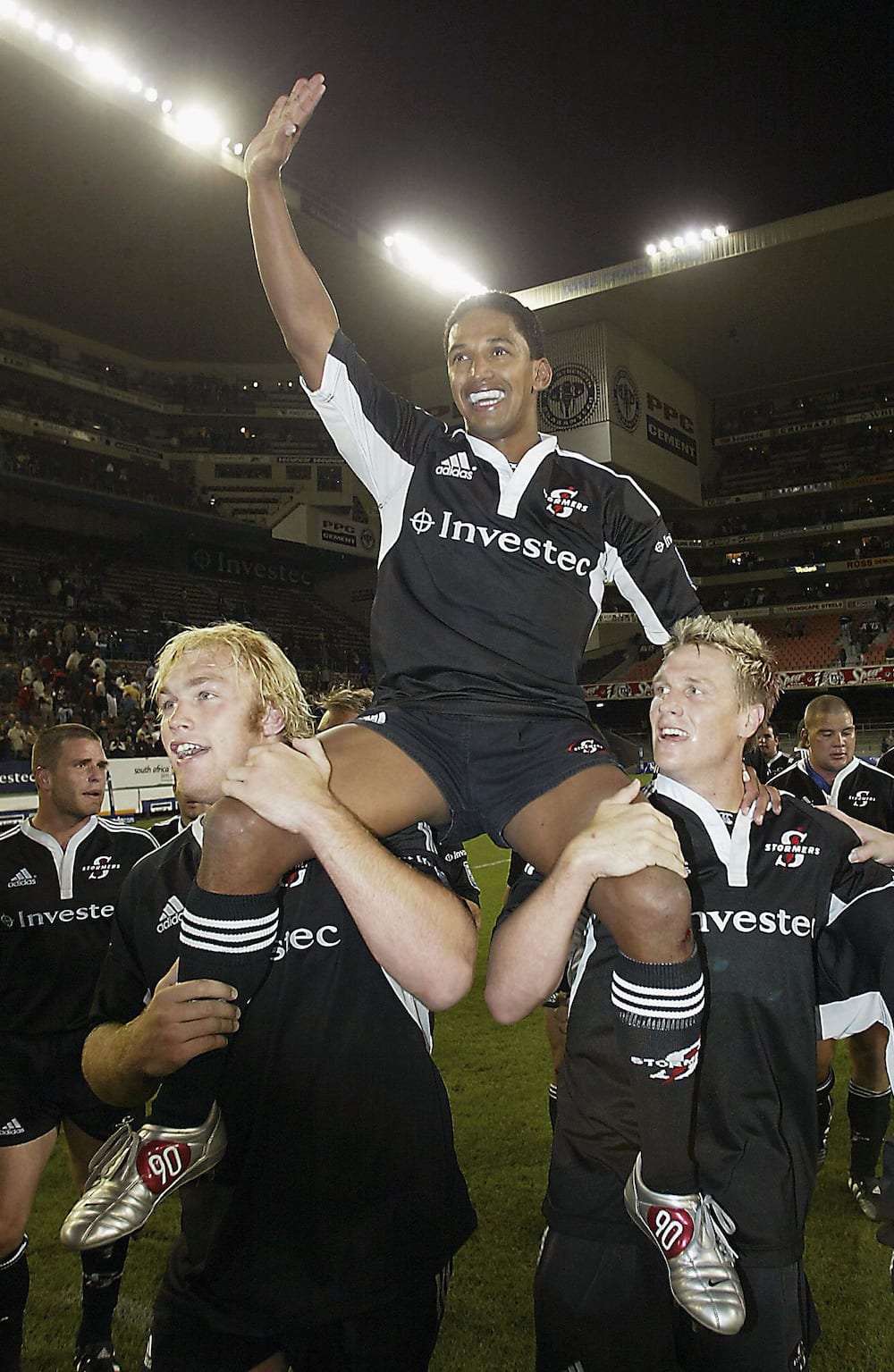 Is Breyton Paulse married?
On 16 December 2004, Hailey Lesch was due to become Breyton Paulse's wife. Wild speculations have been circled by the media, with no definitive proof besides the fact that the couple separated for "personal and professional reasons". The wedding was due to be held at the Zevenwacht Wine Estate in Kuilsriver, Cape Town, and Lesch had already paid R15000 for her dream wedding dress, for which she was reimbursed.
"I can also confirm that Breyton did not run away and that he had also ensured that all costs that were incurred up until I called the wedding off, have been settled."
Details regarding what happened with Breyton Paulse's house, which he bought with his fiancee, are unknown. The property was reportedly purchased for R1.4 million.
Is Breyton Paulse in a relationship?
The original statement made in 2004 was that the wedding was had only been postponed. To substantiate this claim, more than one friend of the couple came forward to declare that:
"They're fine, they're talking and everything is fine."
However, the wedding never took place as the couple was not able to resolve the situation. Paulse has since kept his private life and relationship status out of the media, although he is believed to be single currently.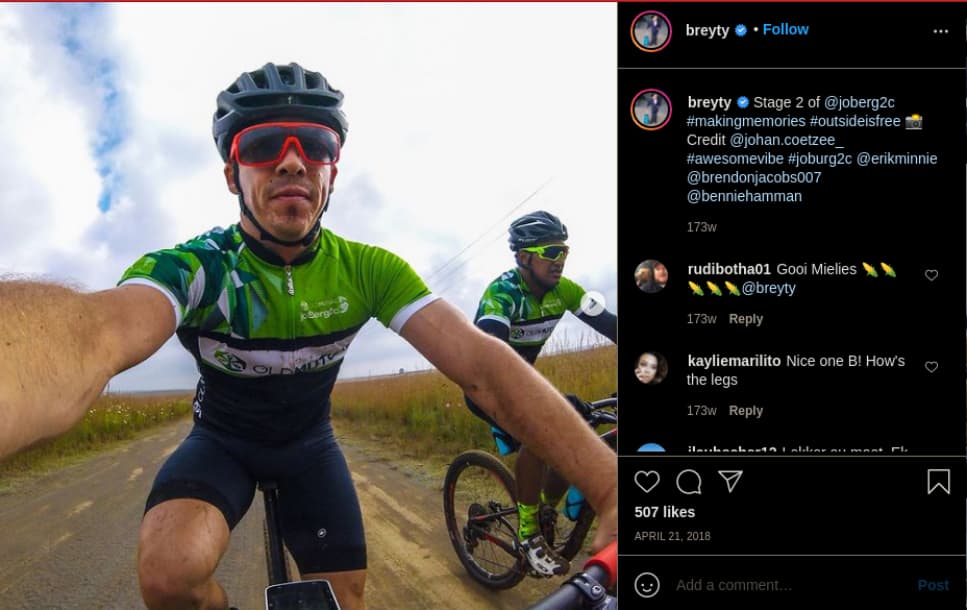 From the 'Boks to the bikes
This former Springbok has since taken up mountain biking to keep himself fit and entertained. Paulse has competed in the ABSA Cape Epic in 2009, the African Mountain Bike Race, and the Momentum Health Tankwa Trek in 2019. Johan Coetzee is usually Paulse's cycling partner, but unfortunately, their favourite race, the Tankwa Trek, has been cancelled for 2021 due to COVID regulations.
How old is Breyton Paulse?
Currently 43 in 2021, the former Stormer has not let age stop him from keeping active. His last professional rugby match was at the age of 31, where South Africa played against New Zealand in 2007. In his Springbok career, Paulse has scored 26 tries in 10 Tour matches and 64 Test games.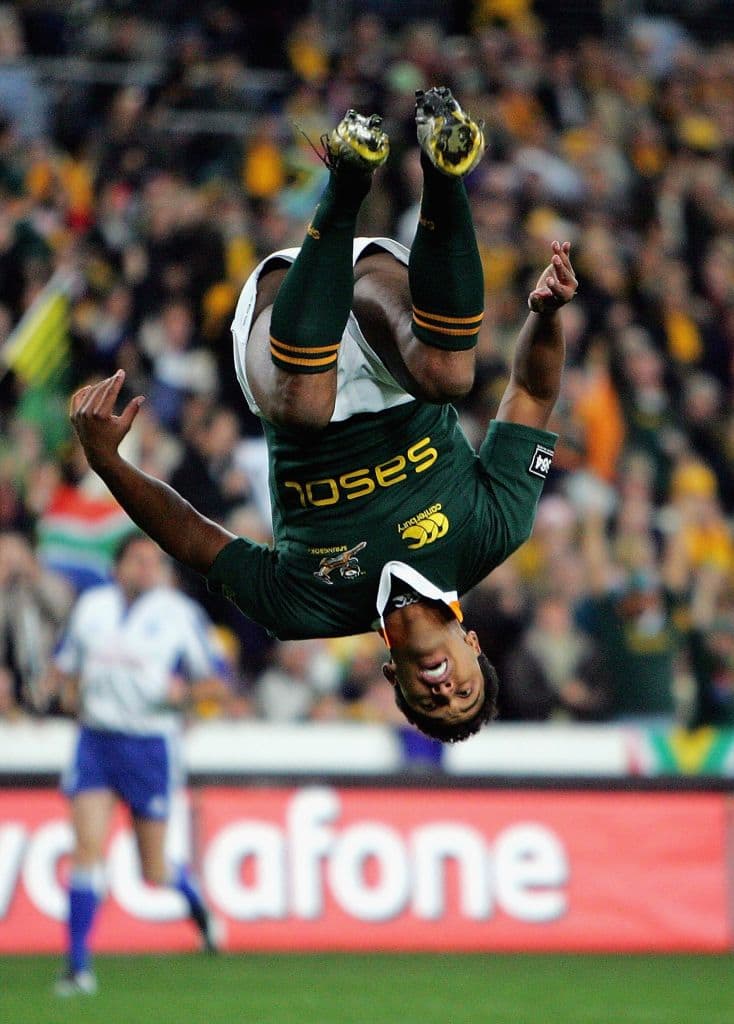 Paulse is conclusive evidence that size does not matter and that you should not heed people's opinions of your potential abilities. This "small-build" rugby star has proven himself a force to be reckoned with and has shown South Africa exactly why he should not be underestimated. He has impressed the Springboks and the Stormers with his speed, agility and athletic skills. We wish him all the best in his mountain biking adventures and thank him for his contribution to South African rugby.
READ ALSO: Exclusive: Former Lions Centre Now Wits Coach Backs Boks in Rugby Championship
Briefly.co.za conducted an exclusive interview with the Wits Rugby Head Coach and former Lion, Hugo van As. The Coach discusses the Springboks performance and struggles that they have had to face to maintain training regimes during the pandemic.
We take a closer look at the Test Match Series between the Springboks and the British & Irish Lions and what it took for South Africa to secure their 2-1 victory. Read on for Van As' exclusive insights into the Springboks game tactics.
Source: Briefly News