Cici age, pregnancy, baby daddy, wedding, songs, recent pics, profile
Cici is a South African singer, actress, and dancer. She is not only beautiful but also extraordinarily talented. The beauty is behind the creation of hits such as Iqiniso, Bad Gal, and Runaway. Her showbiz career, in particular, is one that is admired by many in the country. Also, she has been the talk of the town over the last few months following her pregnancy revelation.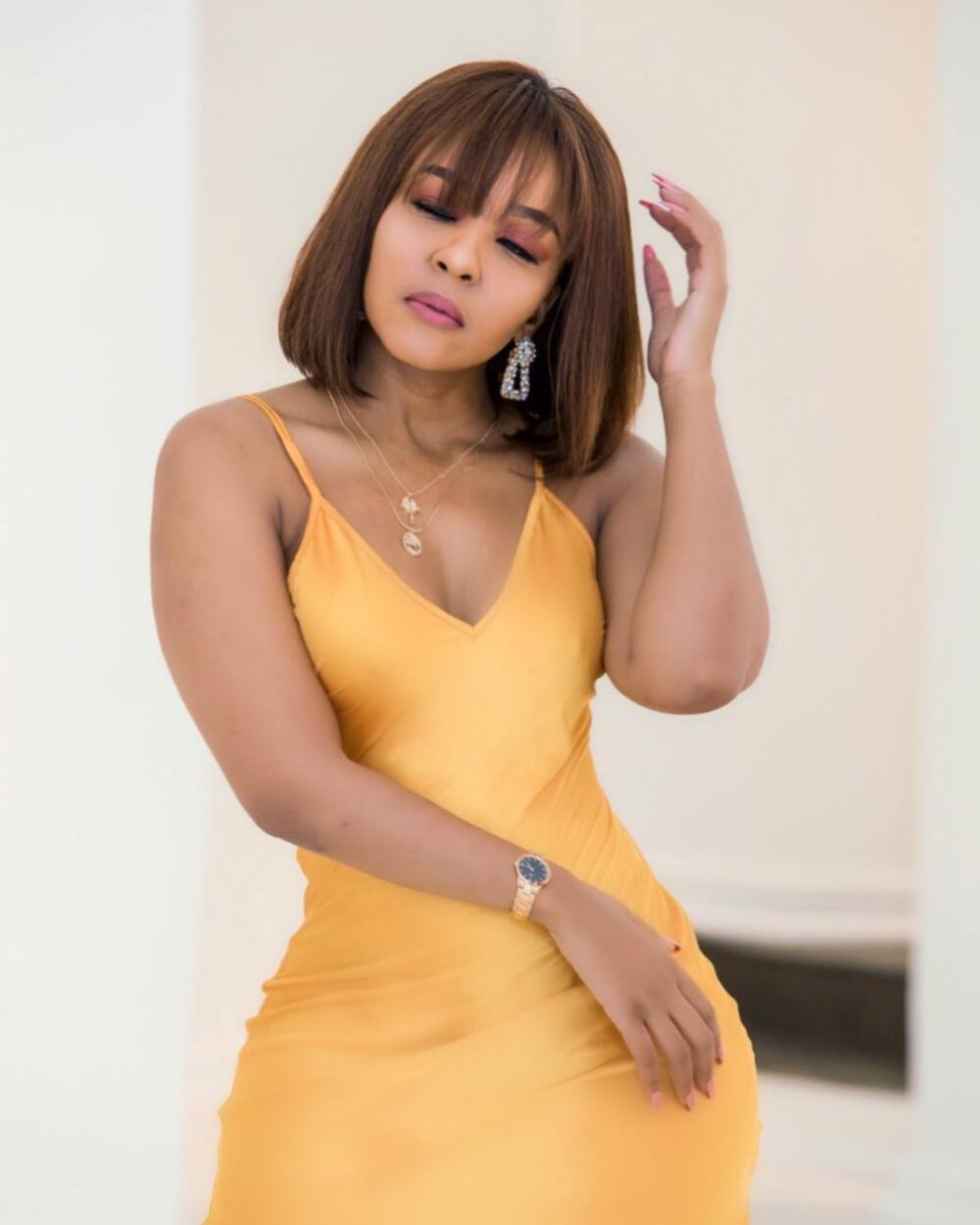 Arguably, Cici is among the few female musicians whose career turned into gold a few months after releasing her first song. The love from fans is also another thing that has kept her going despite the numerous challenges. At some point, she found herself in an abusive relationship with her former boss. The relationship adversely affected both her career and health.
Profile summary
Birth name: Busisiwe Thwala
Stage name: Cici
Date of birth: 15th February 1987
Age: 33 years old
Zodiac sign: Aquarius
Place of birth: Ladysmith, South Africa
Kids: One
Occupation: Singer, actress, dancer
Nationality: South African
Cici biography
Cici is a household name in the South African entertainment scene. She was born on 15th February 1987 in Ladysmith, South Africa. She is currently based in Johannesburg. Also, the singer comes from a religious family. Her deceased father was a pastor. Similarly, her mother is a pastor.
Her passion for music started when she was a kid. The Runaway hitmaker studied to the university level. She was pursuing psychology before she dropped out of university. While growing up, she looked up to Brenda Fassie and Lebo Mathosa.
How old is Cici?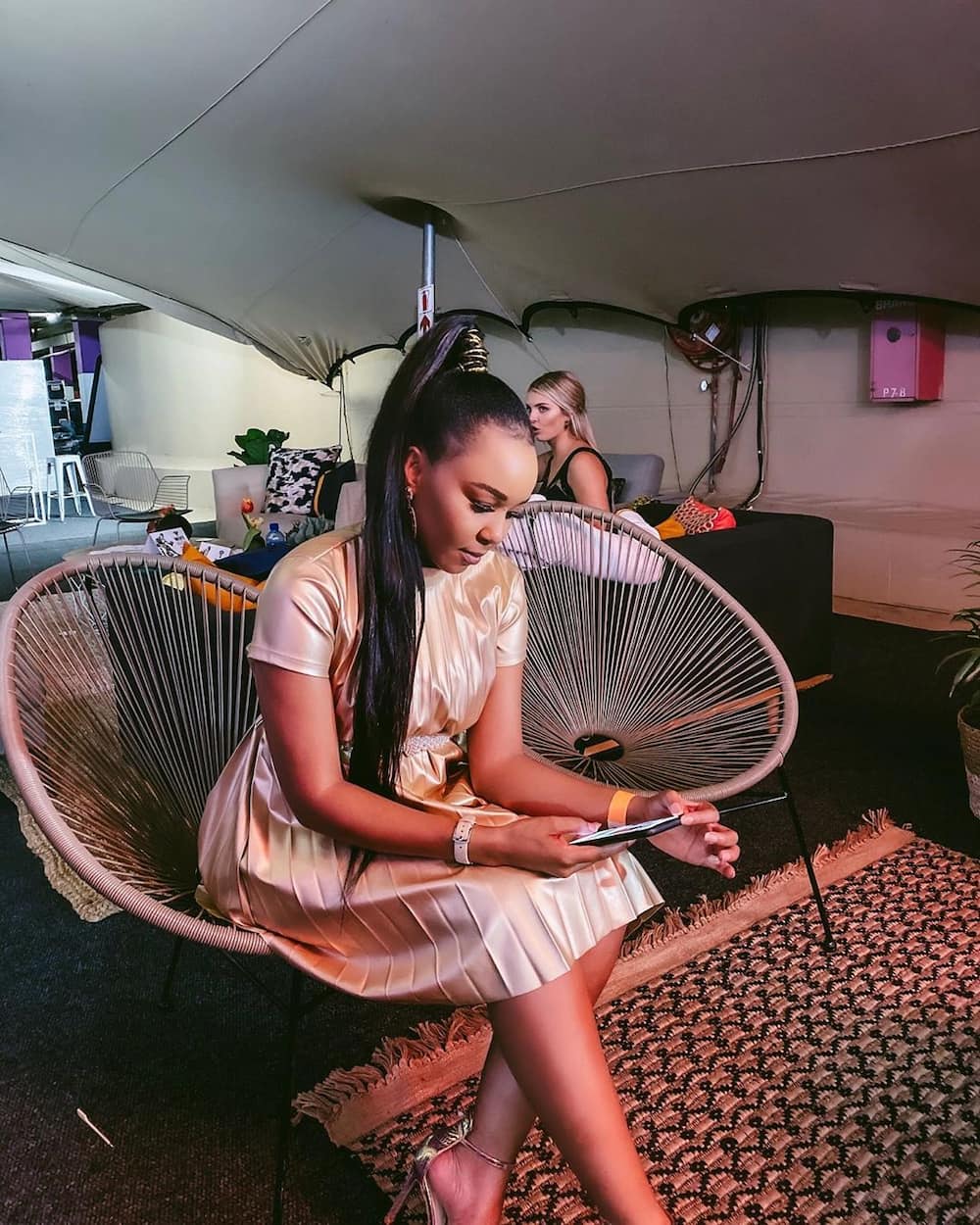 At the moment, Cici age is 33. She celebrated her 33rd birthday on the 15th of February. This year, she took to her Instagram account a day after her birthday to thank everyone who celebrated with her by sending her all sorts of wishes.
Dating and marital life
The Bad Girl hitmaker has been in two established romantic relationships. First, she was involved in a relationship with Arthur Mofokate, who was her former boss. Unfortunately, he physically assaulted and abused the singer, forcing her to call it quits.
She could not endure the injuries of her ex-partner, and so she sued him. At last, the ex-partner was found guilty. Despite the ugly incident, she has since moved on.
READ ALSO: Thuso Motaung age, wife, songs, cars, house, recordings and Instagram
Cici wedding
In 2019, she posted her picture dressed as Makoti (bride). The two photos were captioned with two hearts and one ring. Fans were excited, and they wished her well with her love. However, she has never revealed his identity. Perhaps, she prefers to keep a low profile about her love life, this time.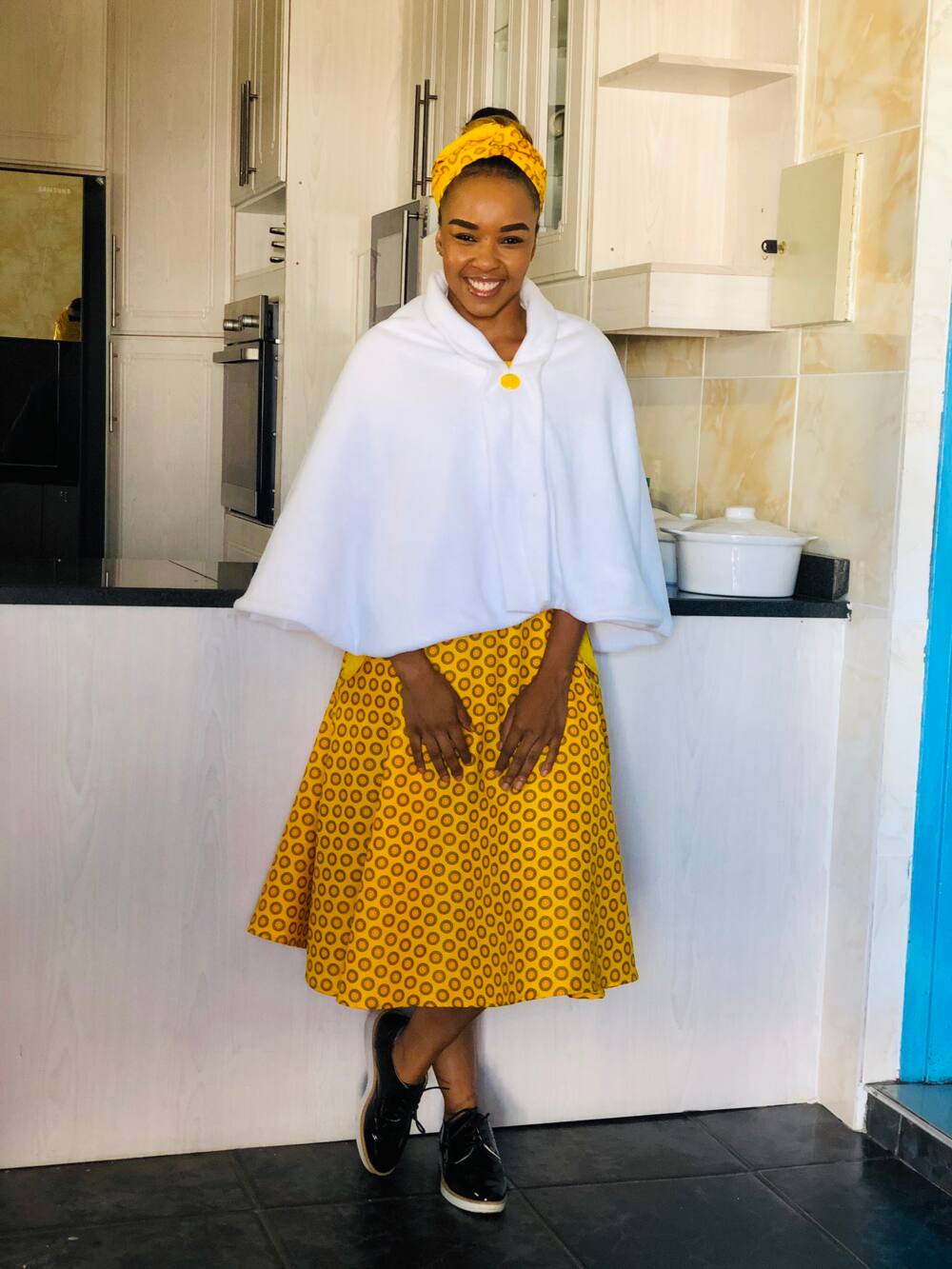 The Runway singer did not reveal the venue of her wedding and the people who attended it. Judging by the way she handled the whole thing, it was a traditional private marriage. Also, judging by the voices heard on the background of the video she posted on Instagram, it was only her close friends or family who attended it.
Pregnancy news
A few months later, after her wedding, she shocked her fans with the news of her pregnancy. She kept the pregnancy a secret for a long time before finally showing it. It was shocking news to many, considering she had earlier said that she sustained a severe injury on her pelvic bone. It saw her undergo a replacement of the bones.
Speaking to Daily Sun, at the time, she said:
He said during pregnancy, the child sits on the pelvic bones, and because mine were broken and had screws in them, I may never be able to have children.
God above all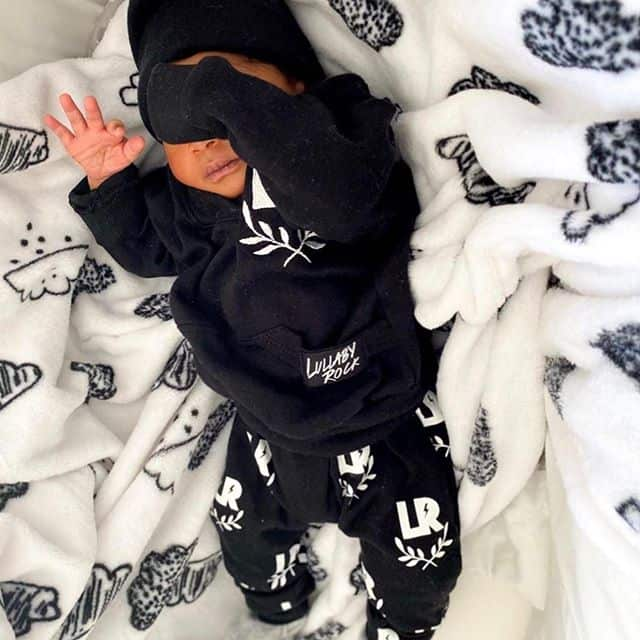 Cici might have been carried away by happiness when she realized she was a few months from becoming a mother, considering the advice the doctor offered her. She took to Instagram posting one of her baby bump pictures (in a video format) accompanied by the following caption:
Where Science deems it impossible God always reminds why he is God.
The 33-year-old recently marked the end of her pregnancy period on 15th May 2020. She gave birth to a cute baby boy. His name is Diallo. Interestingly, she has already created an Instagram account for him. Presumably, Cici baby daddy is the one whom she married in June 2019.
Musical journey
She is among the luckiest female celebrities who are currently thriving in the scene. She is not only talented but also a hardworking singer. Some of Cici songs include: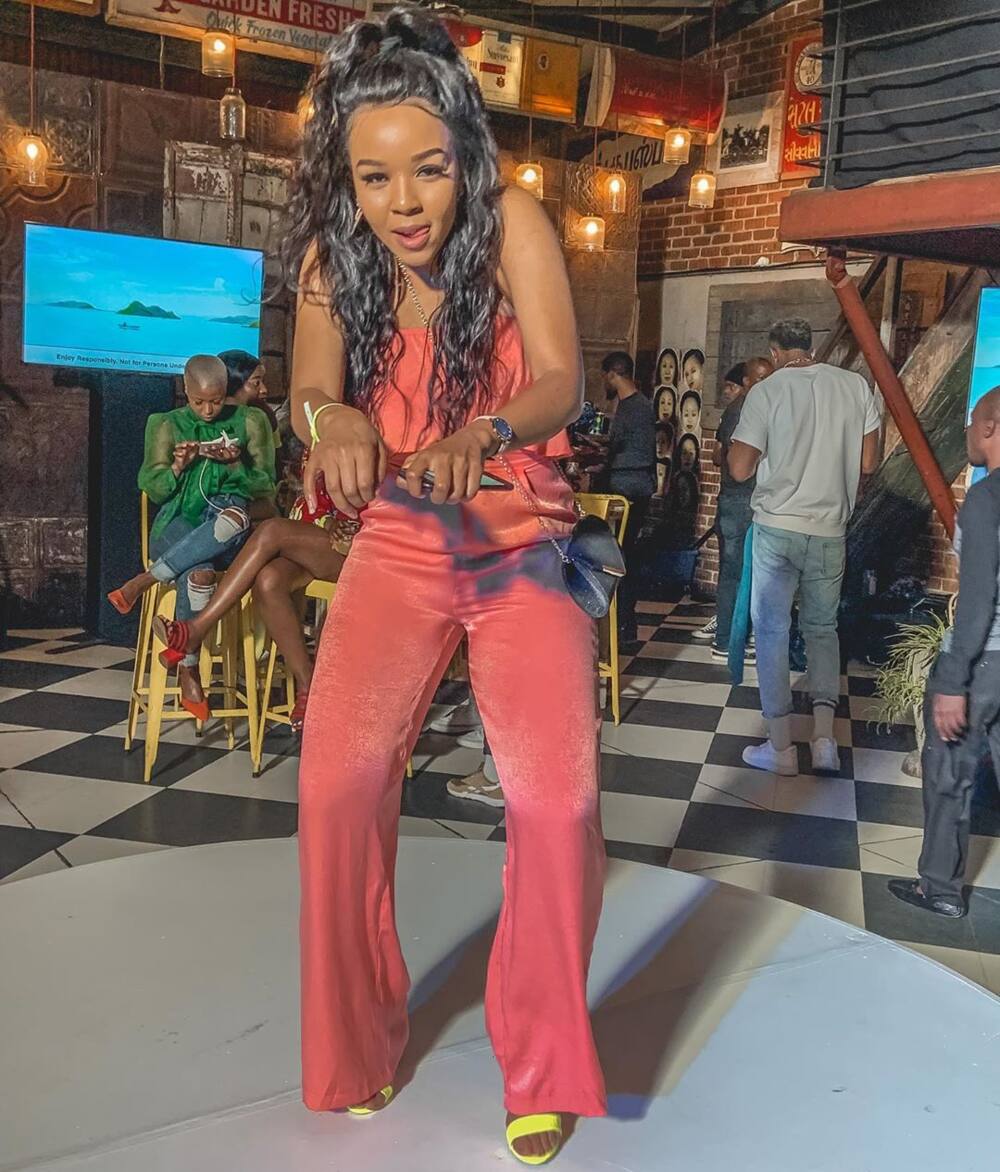 Iqiniso
Amandla Akho
Ndidinge
Uhlalu'kwenza
Pangatak
Busiswe
Bekunguwe
Thula
Ungabuyi
Goodbye
Get Lose
Never Wanna Break Your Heart
Be Mine
Substitute
The Program
Man You Turn Me On
Jedna, Jedina
Bunga Pengantin
Bad Gal
Stars
Let Me Be Me
Bodyguard
Free Me
Freeway
Runaway
READ ALSO: Leanne Manas age, family, education, cries on morning live, house, Instagram, and contact details
Cici recent pictures
The Iqiniso hitmaker has the best collection of photos on her social media, especially Instagram. Below are some of the recent ones you might be interested to see.
A favourite mother in the making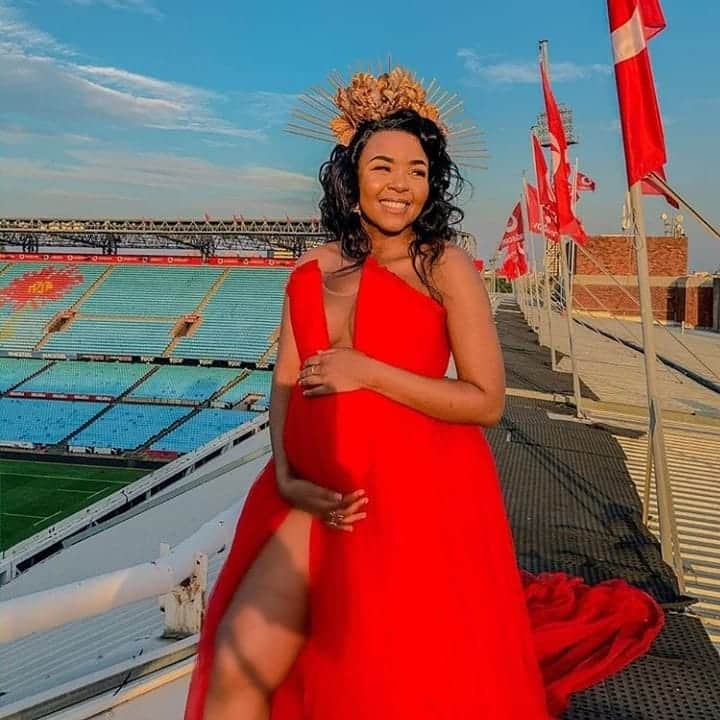 Since announcing her pregnancy, she has been updating beautiful pictures on Instagram account. In this one, she seemed excited about the new role that was awaiting her.
The hardworking lady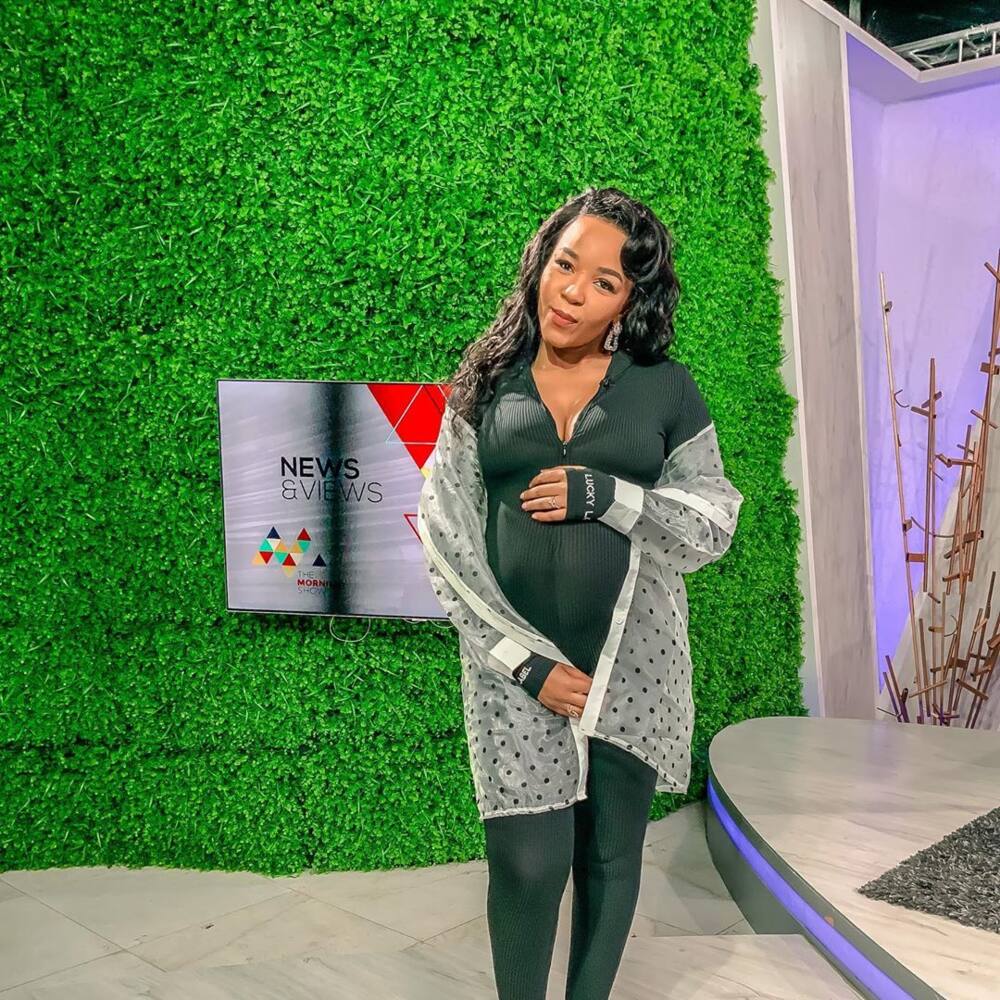 Cici has always proven to be a diligent woman. Despite her pregnancy, she was strong to move around. She could even attend interviews comfortably. I guess every young woman would love to be like her.
Cici is always fun to be around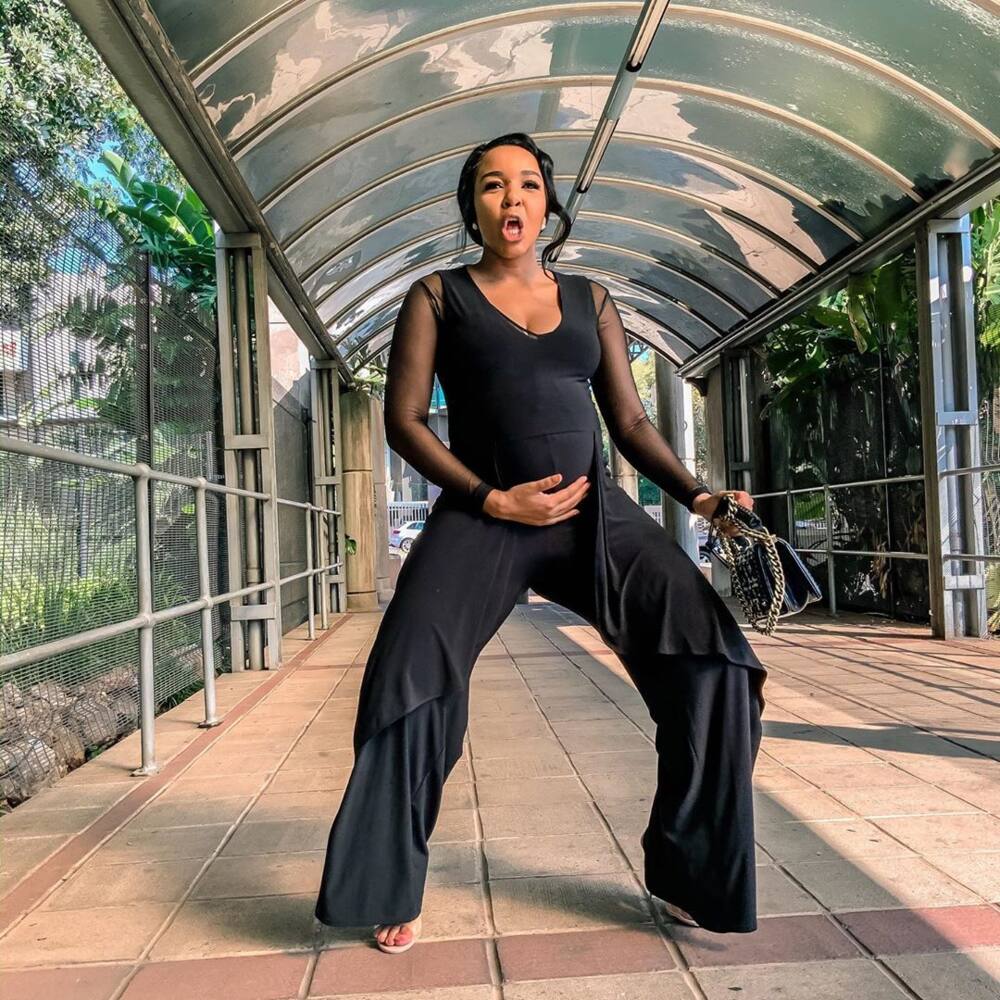 People close to her will confirm that she likes making fun of a lot of things. In this one, she was practising the reaction she would have when her water breaks. Well, we hope the reaction was something close to this when she was in the labour room.
Bring it on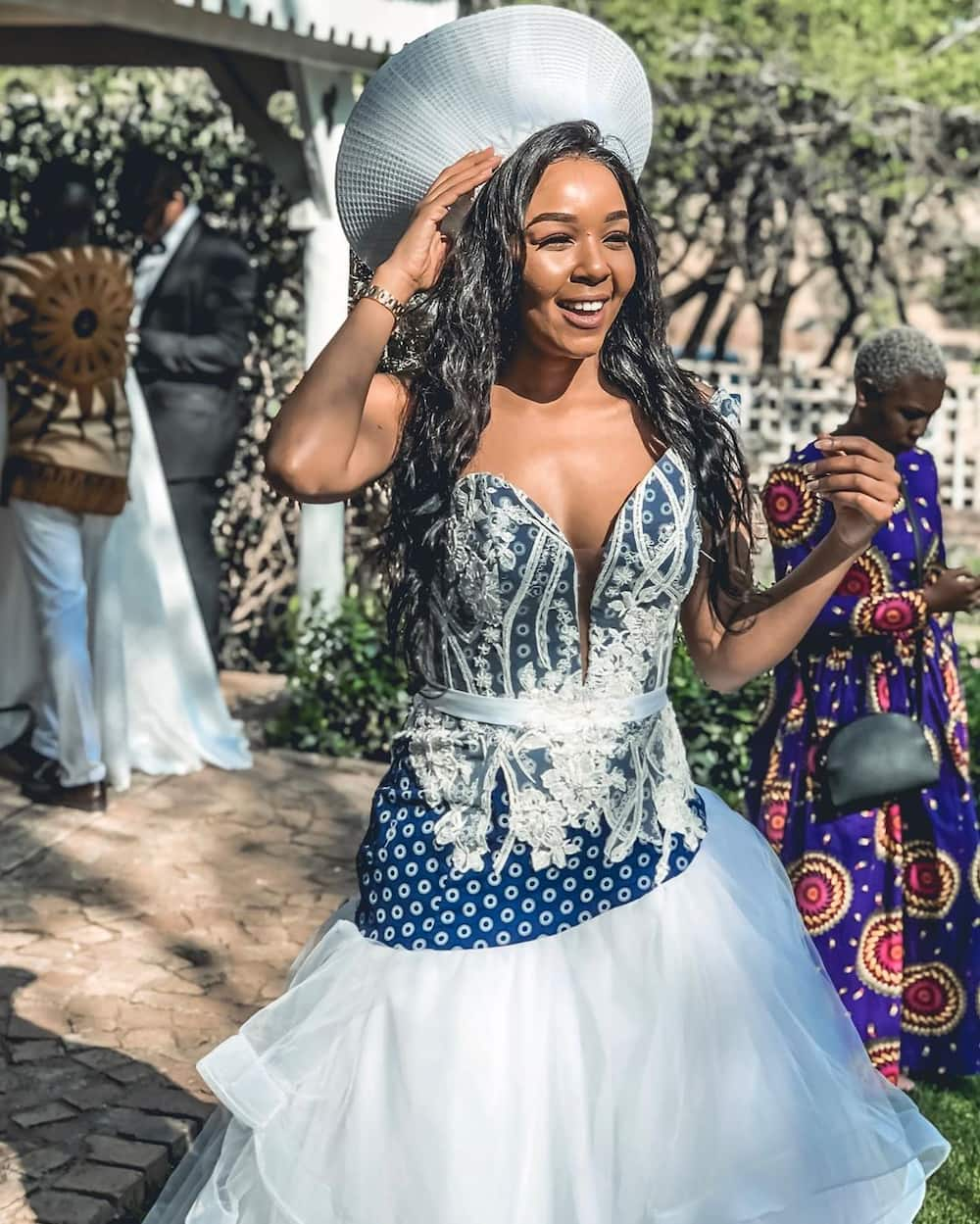 Everybody loves her sense of style. She is also a brave woman who understands what she needs in life. Now that she has become a mother, she has become a role model for many young ladies out there.
FAQs
Below are the answers to the frequently asked questions about Cici.
Is Cici pregnant 2020?
At the moment, she is not pregnant. She gave birth to a baby boy on 5th May 2020. The name of her newborn baby is Dialo Prince.
Who is Cici baby daddy?
No doubt, Cici has since moved on after she broke up with Mofokate, who physically assaulted her. She is currently married to a man whose identity is yet to be established. The said man is the father of her newborn son, Dialo.
What is Cici's real name?
Her real name is Busisiwe Thwala. However, most people know the singer by her stage name.
Cici is not only beautiful but also extraordinarily talented and intelligent. She is among the few young women who have transformed the South African entertainment industry. Her journey has not been the smoothest one. Luckily, she has been able to conquer all the challenges to become the star she is today.
READ ALSO:
Zizo Tshwete biography: age, son, husband, pictures, Facebook, Instagram, and news
Leleti Khumalo biography: age, skin condition, twins, husband, and house
Pastor Mboro bio, family, church, went to Heaven, cars, house, net worth, profile
Source: Briefly News