Charli Baltimore age, height, daughters, songs, Biggie, accident, worth
Charli Baltimore is a Grammy Award-nominated rapper, seasonal actress, and reality TV personality. Her music career stretches back to the late 1990s. Notably, she has released some of the best hits, making her among the top American female rappers. Some of her biggest hits include Down 4 U, Stand Up, and Feel It.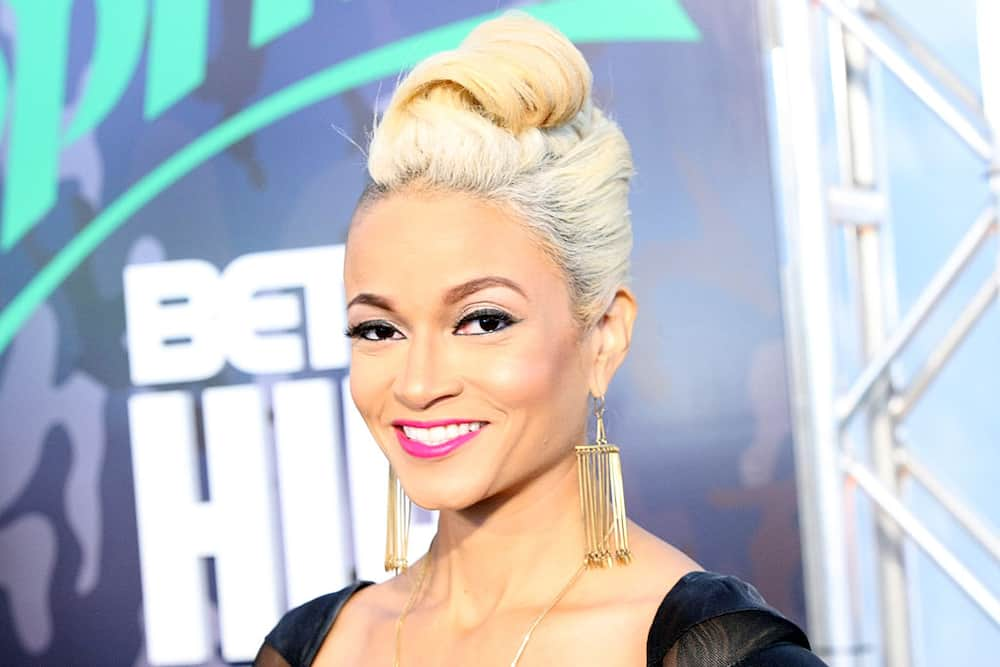 Like their male counterparts, female musicians do an incredible job in promoting hip hop and rap music. One of those talented ladies is Charli Baltimore. Over the years, she has worked with the most outstanding artists, such as the late Biggie Small and Ja Rule. Despite facing a series of setbacks, she has always remained focused on her career. What is her story?
Charli Baltimore profile summary
Birth name: Tiffany Lane
Stage name: Charli Baltimore
Date of birth: 16th August 1974
Place of birth: Philadelphia, Pennsylvania, USA
Age: 46 years old
Zodiac sign: Leo
Children: India and Siaani Lane
Occupation: Rapper, actress, TV personality, songwriter
Nationality: American
Charli Baltimore biography
Charli Baltimore's real name is Tiffany Lane. She was born on 16th August 1974 in Philadelphia, Pennsylvania, in the USA. So, how old is Charli Baltimore? The beauty is 46 years old as of May 2021. However, her appearance might fool you into believing that she is in her 20s.
Charli Baltimore parents are of different ethnicities. Her mother is African-American, while her father is German. What is Charli Baltimore's ethnicity? Therefore, this automatically makes her be of mixed ethnicity. On the other hand, she is an American national because she was born and raised in Philadelphia, PA.
Does Baltimore have siblings? The rapper has one elder half-sister; her name is Yolanda. Unlike her, there is little about Yolanda in the public domain. Besides being beautiful and talented, Charli is smart. She went to Peirce College, where she obtained her academic qualifications.
Body stats
The rapper has a perfect and attractive body worth envying. Interestingly, Charli Baltimore's height is reportedly 5 feet 6 Inches. On the other hand, she weighs around 70 kg (154 lb). At some point, she tried to model, but her heart was somewhere else – rapping and acting. She has been featured in a few fashion magazines in the US.
Career progression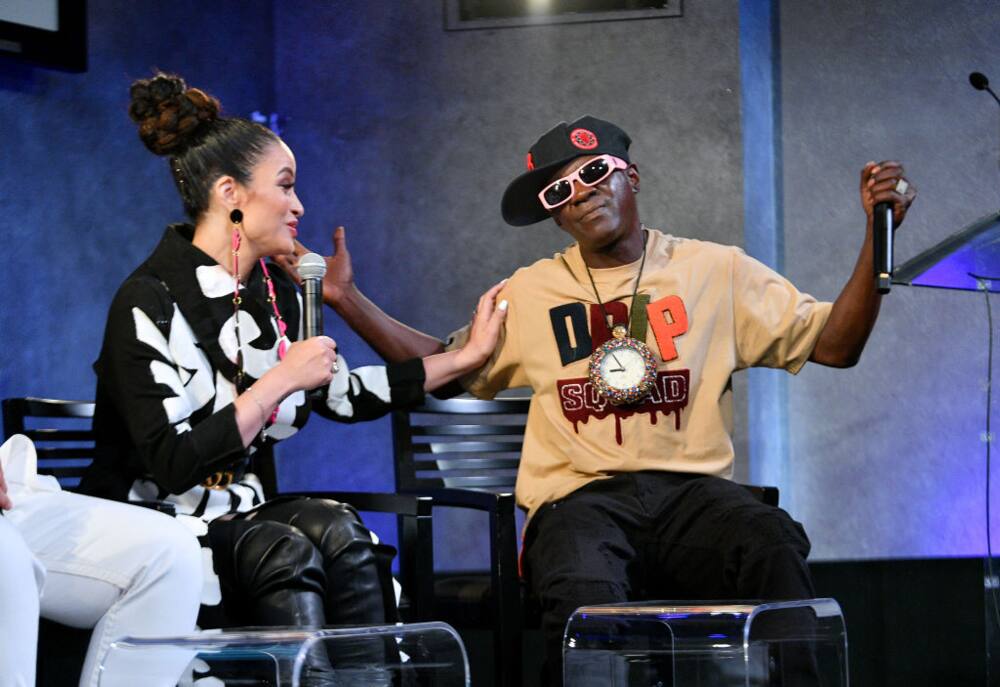 The star ventured into the music industry in 1995 through the aid of Biggie Smalls, who was popularly known as The Notorious B.I.G. Initially, music was out of the picture when they met. During the time, she was pursuing a career as a paralegal expert. Funny enough, the two were interested in building romantic ties.
With time, Biggie realised the potential in her. He mentored her, and she became a great rapper with a promising career. Unfortunately, in 1997, Biggie passed away. His death was a big blow for Charli's career, which was picking slowly. The deceased rapper was reportedly planning to team up with Baltimore and Jay Z to create one of the best trios in the US.
Fortunately, she managed to recover from the loss of her mentor and decided to continue pursuing her dreams. In 2006, she was signed by The Game to his record label, Black Wallstreet Records. Some of Charli Baltimore's songs you may find interesting to listen to include:
Down 4 U
Stand Up
Feel It
Money
No One Does It Better
Everybody Wanna Know
B.M.B
Infamous
Bed Full of Money
All Lies
Ice
Diary
Lose It
Have It All
Making Love
Keep It Real
Goodbye
Pull the Alarm
Welcome to the Tunnel
Besides music, she has been featured in a few TV shows and movies. The first Charli Baltimore movie was Bamboozled (2000). In the film, she plays a character by the name of Smooth Blak. In total, she has 23 acting credits. Some of her other movies include Snipes (2001), The Stuff (2018), and If I Die Tonight (2019).
How much is Charli Baltimore worth?
According to Celebrity Net Worth, Charli Baltimore's net worth is $500 thousand. Primarily, the 46-year-old makes her money through music and acting. Based on her accomplishments and latest projects, her net worth will be higher next year.
Motherhood and romantic relationships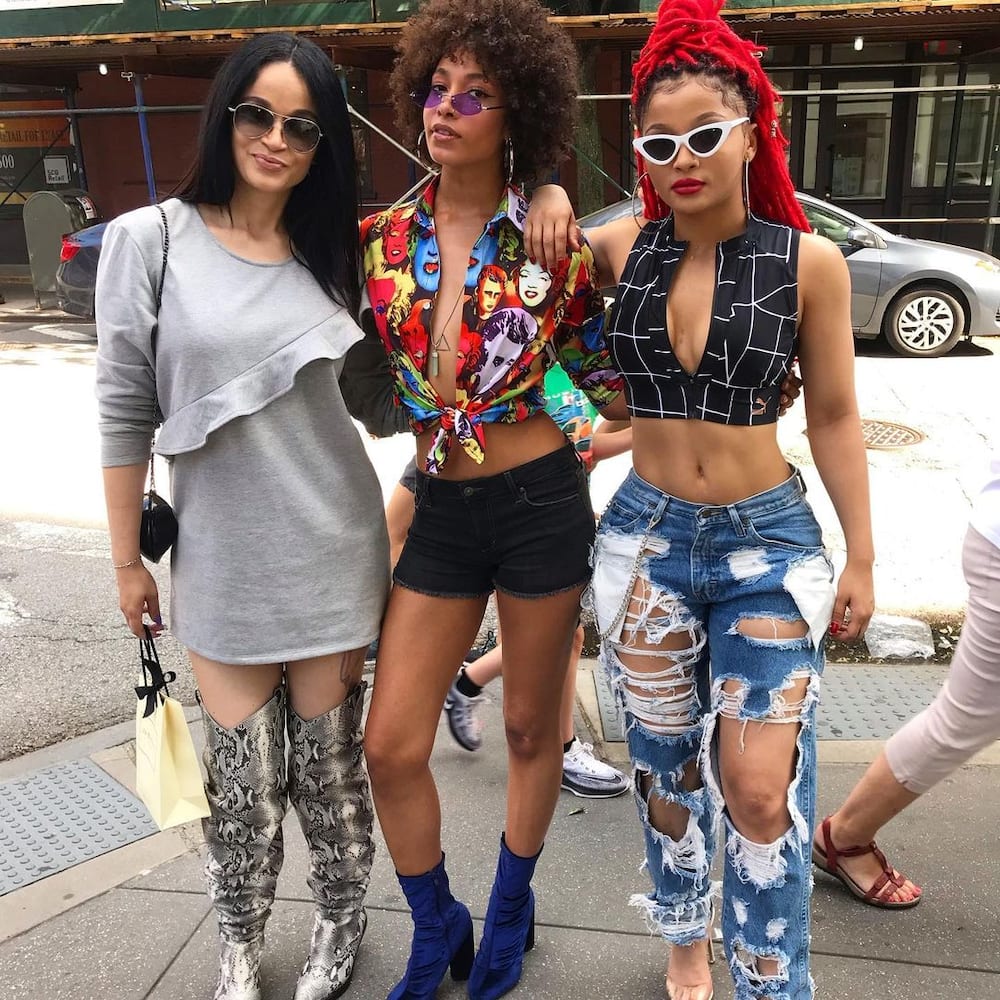 When she is not making music or acting, Charli is busy taking care of her daughters. The names of Charli Baltimore's daughters are India and Siaani Lane. Interestingly, they are now grown up. For instance, India Lane (born in 1991) is a model working with Wilhelmina Models. On the other hand, Siaani Lane (born in 1995) is reportedly a DJ and musician.
Who is Charli Baltimore's husband? She is currently single. However, she has dated about four men in the past and married one (Jack Dreece). Considering she highly values her privacy, she has not revealed much about her love life.
What happened to Charli Baltimore?
The Down 4 U hitmaker was involved in a road accident in 2017. She was heading home from her niece's birthday party when she passed out behind the wheel. A few days later, she took to her Instagram to reveal that a rare leg infection struck her.
She stayed in the hospital for some time when her leg was operated on. During the time, she shared her recovery journey with fans on Instagram. Eventually, she recovered and was allowed to go home. Many people assumed that the Charli Baltimore accident was the cause of her leg surgery.
Charli Baltimore is a true definition of beauty with brains. The mother of two boasts of an illustrious career that has lasted for two decades. Generally, she inspires many ladies wishing to venture into the entertainment scene.
READ ALSO: Aimee Challenor: father, husband, education, husband tweets
Briefly.co.za shared a detailed biography of Aimee Challenor. She is a famous gender activist who hails from England, in the UK. The majority of people recognise her for transforming from male to female.
The 23-year-old is an alumina of Henley College Coventry. Since childhood, she has faced several challenges due to her sexuality. As a result, she chose to champion the rights of the LGBTQ+ people by becoming the chairperson of Global Greens LGBT+ Network.
Source: Briefly News