Thomas Mlambo age, wife, parents, salary at SABC, car, house, and net worth
When on-air, Thomas Mlambo is one guy that you will never get tired of watching, partly because of his versatility in sports and professionalism in delivery. Apart from being a sports icon, his dress sense amazes his fans each time he appears on television screens. This, no doubt, is one of the reasons why babes all around the town wish he would just crush on them. Get to know more about him in this article now.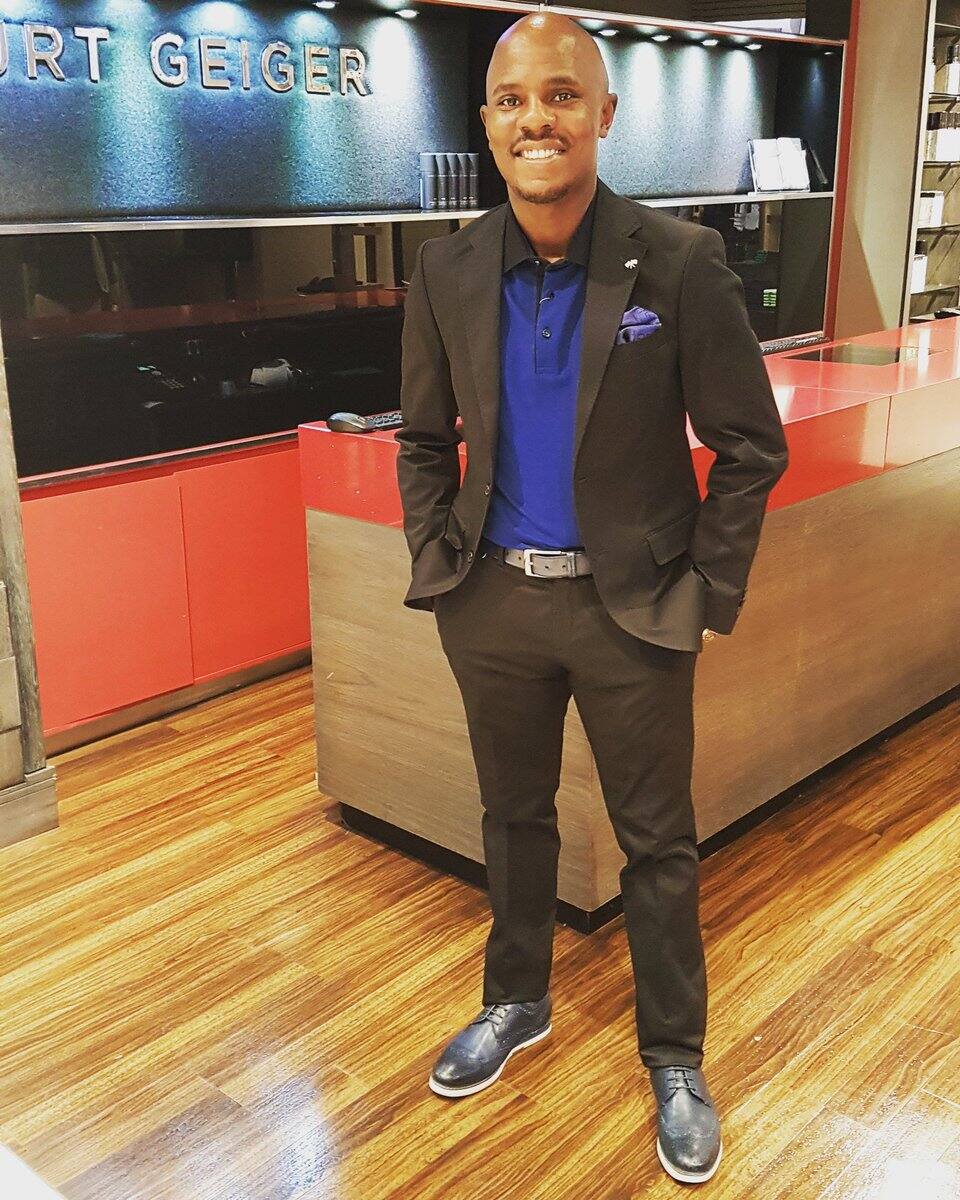 Right from his early stage, there had been handwritings on the wall that Thomas Sipho Mlambo would make his parents proud someday and also become a figure to reckon with. A useful reference is how he won the Transvaal Annual High Schools' Speech contest that was held in 1993 and became the first black student to achieve that feat. His passion for sports also manifested when he was celebrated as a 100m and first-team rugby player champion.
Thomas Mlambo biography
Who is Thomas Mlambo? The veteran South African sportscaster Thomas Mlambo is a radio and television personality who has gained much attention based on what he does best. He also commands the respect of many because of his professional approach to sportscasting. At the early stage of his life, he started as a budding footballer for that matter, but due to a knee injury, his career was unfortunately cut short. Despite this predicament, he is still actively involved in the sports world.
READ ALSO: Noma Khumalo age, idols, rushed album, financial status, songs, label and Instagram
More so, when he was in his third year in the higher institution, he quit his studies in law to pursue a career in media.
Journey to sportscasting
Thomas Mlambo is impressive, intelligent, and fun to be with. The passion with which he delivers his assignments while on air is contagious. In fact, this has made non-sport lovers who have watched him develop a passion for it by merely watching his deliveries. Narrating how he landed a job as a sportscaster, Thomas said:
I always loved football, and I was stopped from playing after I got a knee injury...I bumped into a newspaper article someday, and there was this advert of a company looking for a Television Sports Presenter. I said, why not! After six months, I got the reply that I was considered for the job.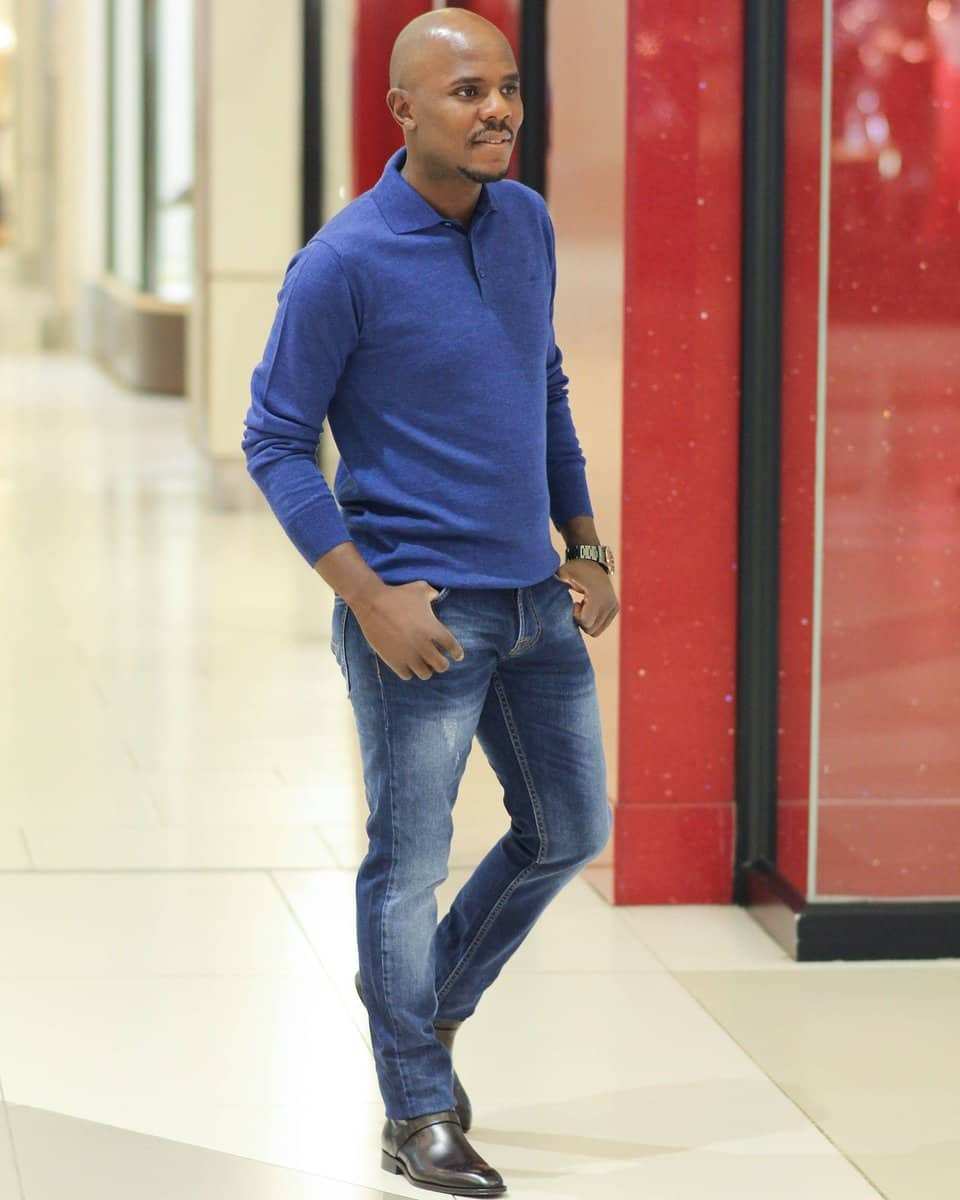 While working for SuperSport, he became the main anchor for all the football properties of SuperSport and also hosted different magazine shows. The platform granted him the opportunity of covering the World Cup of 2006 in Germany. Somehow, the right to host the 2010 FIFA Soccer World Cup has his contribution as well. After his contract with SuperSport expired, it was not renewed, and he had to move to SABC Sports, where he started hosting Soccerzone.
While Soccerzone show focused solely on the Premier Soccer League, Thomas started hosting Sport @ 10, and it explored different areas on the show including a variety of sports and interviews with celebrities. Then, he hosted the daily sports show, The Ultimate Sport Show, for Metro FM.
Thomas Mlambo age
How old is Thomas Mlambo? Based on the information available on News365.co.za and michezoafrika.com, Thomas Mlambo is acclaimed to have been born on the 21st of May, but there's no information available about his exact date of birth.
Thomas Mlambo salary at SABC
Although we do not have any verified information about Thomas Mlambo salary at the time, he was working for the South African Broadcasting Corporation (SABC), but Andile Ncube's salary then gives a clue. While Ncube and Thomas were working for the Corporation, the former was earning R165,000 as his monthly salary. So, this means that if Thomas Mlambo salary was not the same as what Ncube earned before he left since they were co-hosts, so it should be around that also.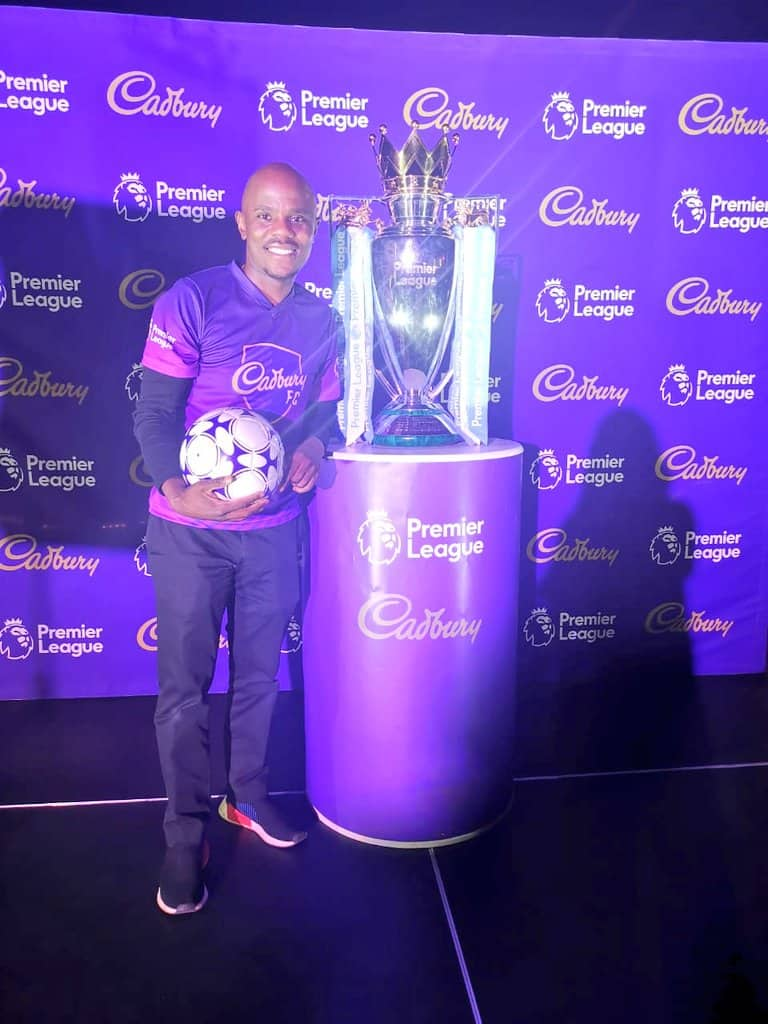 Thomas Mlambo video
Thomas Mlambo's video went viral and became the topic of discussion on social media when he was found covering his private part with one of his hands while on air because of erection. Even though some saw it as a bad thing, some lady fans expressed their bundle of joy because the incident gave them a clue that the man that they admire so much is strong.
READ ALSO: Mara Louw biography: Age, children, husband, siblings, parents, The Queen, gospel songs, and Instagram
Thomas Mlambo parents
Thomas Mlambo was given birth to by working parents. After he sustained knee injury and stopped playing football, his parents challenged him to go out and search for something to do instead of sleeping at home.
Besides, Thomas owes his schooling to his mother's employers. He was informally adopted and trained in the same school where Leanne Manas, SABC's Morning Live presenter, and Darren Scott also schooled.
Thomas Mlambo married
There have been so many concerns, especially from single ladies, on who Thomas Mlambo wife is. Some also seem to be confused about whether he is married or not. Unfortunately, Thomas Mlambo, on his part, is not helping. The reason is that in various interview sessions, he kept saying was that he was single.
A few years ago, a rumour went viral that the sports presenter has found love. According to the report, the two lovebirds, Thomas Mlambo and his girlfriend Priscilla, are both in the sports industry. But when Thomas would comment on the issue, he said, "Why is this a story? I know Priscilla, but it's too early to talk about dating or anything relationship-wise."
At the moment, there is no valid information on whether Thomas Mlambo is now married or not yet.
Thomas Mlambo net worth
There is no doubt in the fact that Thomas Mlambo is one of the heavily-paid sportscasters in the country. Considering his experience in the industry, even though his current net worth is not available to the public, it is certain that he is comfortable and enjoys his job passionately.
What has helped Thomas Mlambo so far in his career is his 'can-do' spirit. Even though he had a knee injury that almost prevented him from following his passion, his ability to find a way through and remain in the sports industry is commendable. This attitude indeed proves the point that wherever there is a will, there will always be a way. We all thank the amiable sportscaster for inspiring the youth and impacting the sporting activities in the country.
READ ALSO: Vatiswa Ndara age, Interview, TV shows, nominations, awards, stunning photos, and Instagram
Source: Briefly News