Marli Van Breda age, family, speaks out, where she is today and injuries
Marli Van Breda is the famous survivor of the horrifying family murder that shook the whole South Africa in 2015. The story is that of a young man that killed his entire family in cold-blooded murder. What may have pushed Henri to turn against his siblings and parents is still a puzzle. Even so, Marli, the youngest member of the family was fortunate enough to escape death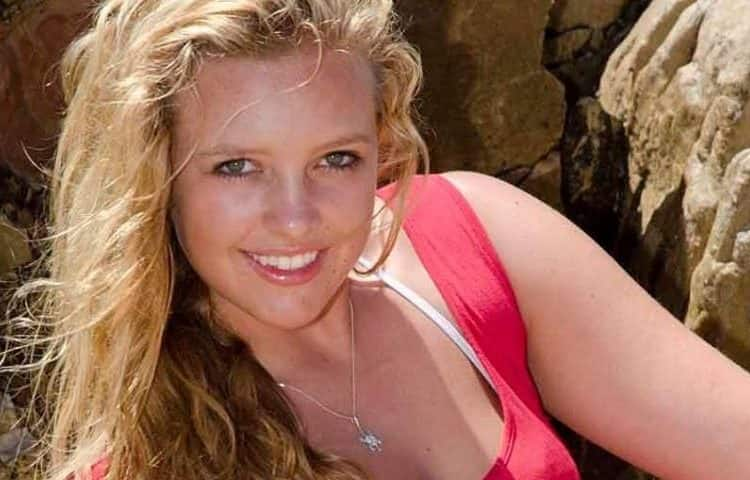 Many consider Van Breda girl as a strong survivor whose courage and strong will is worth emulating. She survived an awful murder attempt, and she also recovered fully which was the only reason why she got back to normal living. In the process of her recovery, she is reported to have suffered some form of amnesia. With such a story, one wonders where is Marli Van Breda now?
Marli's age
At the time of the incident, she was just 16 years old. Unlike the rest of her family who succumbed to the axe attack injuries, the now 21-years old girl came out of the ordeal with life-altering injuries.
Family
Marli was the only Van Breda sister. Her other siblings include Henri Van Breda and the late Rudi. She was the daughter of late Martin and Teresa, both of whom succumbed to the injuries they sustained after their son attacked them in their luxury home in De Zalze Golf Estate in January 2015.
Marli Van Breda injuries
The young girl sustained cut wounds to her head after the brother used an axe on her. She also suffered retrograde amnesia which means that she is unable to remember anything that happened to her that night.
It means that Marli Van Breda statement could not be issued and the details regarding that fateful night would remain hidden forever. For this reason, it was impossible to have her fully present at the Van Breda trial and court proceedings. Henri Van Breda sister testimony may have been crucial to the outcome of the case but even without it, Henri was convicted.
Marli Van Breda now
With what happened to Henri Van Breda sister, especially with her disturbing health condition, she could not move on with life alone. In a court decision determining the way forward for her, there was a curator chosen in 2015.
This would be the individual that would help her make major decisions regarding any court proceedings against her brother Henri. Even as we wonder about what could be happening to Henri Van Breda sister 2019, the truth is that she may prefer her privacy as she recovers and moves on.
READ ALSO: Henri van Breda trial, verdict, girlfriend and sister
Van Breda latest
At the time, Louise Buikman was appointed by the Cape Town court to take charge of Marli's welfare. The curator work was extended by the court in 2016 to allow Marli turn 18 years old.
While it was not clear if Marli Van Breda knows what happened at night of her family's murder, she refused to testify against her brother. Reports further indicated that her choice to keep off the stand was to protect her privacy. It was enough that she had to deal with the glaring facts that she would never see her family again, standing to testify against her brother may have been even more damaging.
Henri's fate ended up in three life sentences for murder. The second set had further 16 years for attempted murder as well as defeating the ends of justice. All these sentences were to run concurrently. Delivering his judgement, Judge Siraj Desai said:
These attacks display a high level of innate cruelty and an almost unprecedented disregard for the welfare of one's own family, one's parents and siblings. Each murderous attack upon a family member constitutes a very serious crime, warranting the severest penalty possible. Viewing all these acts cumulatively, it must rank extremely high on the ladder of serious crime.
Maintaining his innocence all through the trial, Henri was set to appeal the ruling.
Marli Van Breda today
Reports indicate that Marli's fate was that she would remain under her curator advocate until when she turned 21 years old. In a statement, the advocate explained the extension after submitting her report.
In terms of the order granted by Justice [Robert] Henney today' my curatorship is extended until 29 November 2019.
She turned 21 in October 2019.
It is still unclear what Marli will choose to do once she is free from her curator. With what transpired, everything changed and life would have to be approached differently from there on-wards.
She may pick up the remaining pieces of her life later but this does not guarantee a full recovery, at least not emotionally. Chances are that she will be scarred for life. You may not find an official Marli Van Breda Instagram page since she keeps her life private.
The story of Marli Van Breda is not only sad but one that proves her strength and will to live. She shocked many when she overcame what a lot of people would have succumbed to. Needless to say, Marli remains one of the strongest people in her generation. All we can do is to wish her well in future.
READ ALSO:
Marli van Breda won't testify in brother's trial
Henri van Breda found guilty of murdering parents and brother
Henri van Breda sentenced to 3 life terms for murdering his family
Source: Briefly News