South African dance moves: Top African dance moves 2018-2019
Over the past few years, dance has grown into a profession and business. In the past, dancing was considered a hobby, and no one would have imagined that dancing will have a significant presence, influence, and role to play within the entertainment industry as it does now. In Africa, there exists a broad range of dancing styles, including South African dance moves that have been embraced by top international celebrities.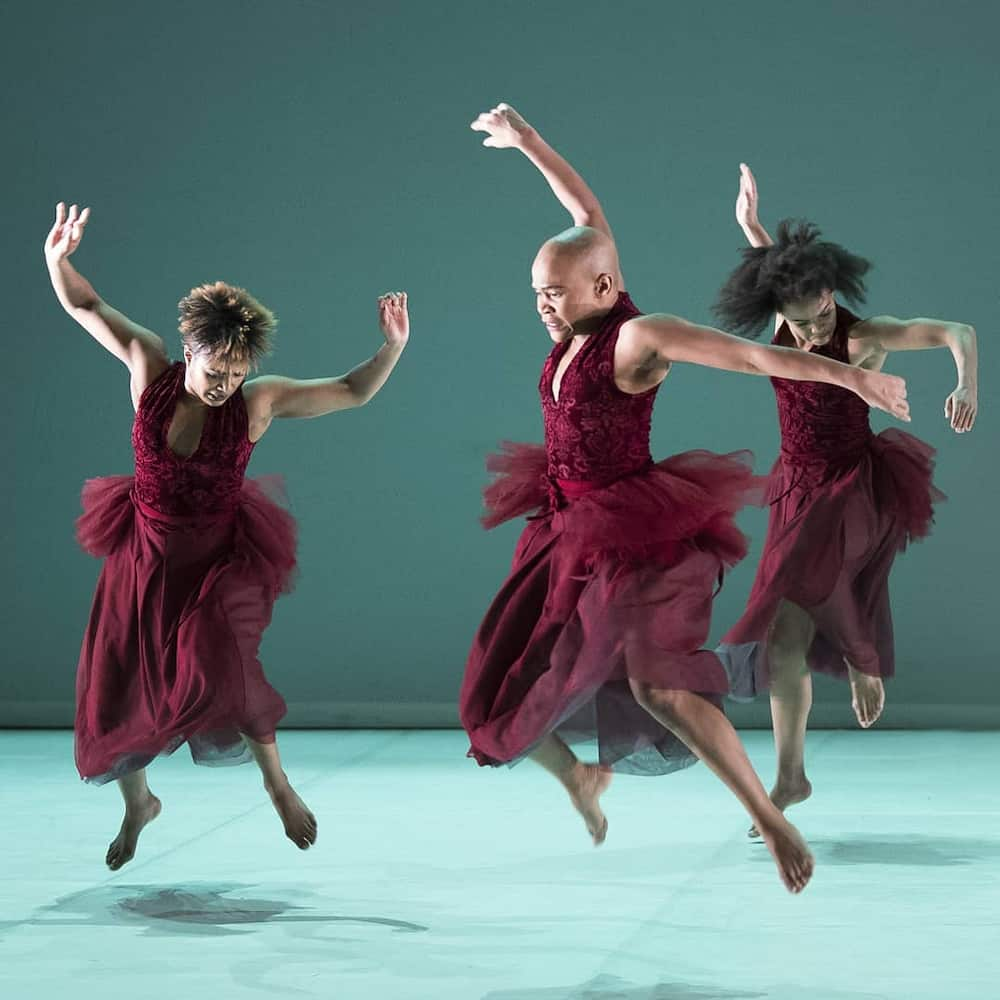 We all know that Africa is celebrated for its rich diversity in music and great moves. Back in 2012, the Azonto movement began in Ghana, and the move took the world by storm. Ever since that time, Africa has not let its foot down and has continued to create new dance moves that will have you joining the floor. Wondering which African country has the best dances? Here is a list of top 10 African dance moves that were witnessed in the continent during 2018 and 2019, and South Africans have passionately embraced them.
READ ALSO: Lasizwe teaches Disney star, Skai Jackson, some Mzansi dance moves
Top African dance moves 2018-2019
What is South African dance called? From North to South, East, and West, these are the dancing styles that trended last year and will undoubtedly continue captivating African dancers and audiences for many years to come.
1. Gwara Gwara
The Gwara Gwara is a viral South African dance developed by the renowned artiste Dj Bongz on his hit song, 'Ofana Nawe' back in 2018. To do this dancing style, one lifts and wings of their legs while making other body movements, including synching the arms with the leg movement.
The popularity of this move was not only in South Africa but internationally as well. During the 2018 Grammy Awards Ceremony in the US, Rihanna caused a stir when she did the Gwara Gwara dance while performing her song Wild Thoughts on stage.
2. Malwedhe/Idibala dance
Malwedhe dance, originally from South Africa, is another dancing style that took the African continent by storm. King Monada coined the move during his song 'Malwedhe' that was released in 2018. The term Malwedhe connotes illness in the Sepedi tribe. To perform the move, one has to fall to the ground when the chorus 'Ke na le bolwedhe bao idibala' (I have a sickness of fainting) plays.
Several YouTube dance videos of individuals doing the Idibala challenge have emerged going as far as nations like China. Nevertheless, some have concerns about the possibility of injuring oneself while dancing.
3. Vosho dance
What is a Vosho dance? The Vosho dancing style owes its fame to one Zodwa Wabantu, a renowned South African dancer and socialite. A video of the sexy socialite doing the Vosho went viral on several social media platforms during one of her performances in Durban. After that, everyone began uploading their videos online doing the Vosho challenge. To perform the move, one has to kick and squat at the same time. Presently, South African dancers are doing a new version of Vosho that includes focusing on head leaning in line with the rhythm of the song.
During a visit to South Africa, Usain Bolt, the renowned Gold medalist athlete, attempted to do the Vosho during a party with some locals. Additionally, Chris Brown, a top international artist, recorded himself doing his version of the Vosho that was a bit different from the original but with all the elements of the South African dance move.
4. Shaku Shaku
Shaku Shaku, originally from Nigeria, is a street dance move that became popular in 2018 but is still trending to date. This is because various African dancers have coined new versions of Shaku, demonstrating that the move will not die anytime soon.
The steps involved in performing this style resemble that of a drunk person. It includes entire body movements such as arms and legs. Presently, Shaku Shaku is deemed the Nigerian Gangnam style.
5. Kpakujemu
We cannot mention the top African dance styles of 2018 without mentioning Kpakujemu from Nigeria. This move was invented from 'Kpakujemu,' a song by Olamide, Jay, Lyta, and Terry. The dancing craze has a couple of electrifying moves that has continued to dominate in 2019.
6. Kwangwaru dance
Kwangwaru is a viral dancing move that originated from East African hit track 'Kwangwaru' that was performed by Diamond and Harmonize. The song premiered in April 2018. Shortly after its release, Kwangwaru gained momentum when several fans uploaded their Kwangwaru challenges on various social media platforms. Just as big as the song is with over 54 million views on YouTube, the dancing style will probably remain a trend for a while.
7. Rosalina dance
Rosalina, which implies 'break you back,' is a song by BM, one of the Democratic Republic of Congo leading artists. It is this song that gave birth to the Rosalina dance challenge that went viral. This dancing style features thrilling Lingala moves that accompany the striking Congolese beats that set the pace for the rhythm. Dancers doing the Rosalina moves rely on precise movements of the entire body, including the legs, arms, and waist.
8. Odi dance
Odi, created by a gospel artist from Kenya, is a popular dancing craze among the youth. The term Odi is a slang word for ordinary. Timeless Noel, Jabiddi, and Hype Ochi came up with the Odi move in their hit song Odi. The song and the accompanying moves are aimed at encouraging more young people to join the gospel of Christ.
The Odi dance became a viral sensation not only in Kenya but across the African continent, with various dancers coining newer versions of the move. To date, Odi is still relevant in Kenya and is not expected to die anytime soon.
9. Kupe dance
Kupe dance challenge was created by the young Ghanaian dancer, Incredible Ziggi. The move is from the Kupe song by the artist A-star who also became famous for the Chocobodi dance. The challenge went viral after a video of four French men was posted online. Ever since them, the Kupe movement has come to be associated with not only its great moves but also with swag, good looks, and style.
10. Pilolo dance
After inventing Kupe, Zigi was also the brainchild of the Pilolo dance sensation in 2018. The term Pilolo originated from a 'hide and seek' game played by Ghanaian children. From the simple streets of Ghana, the Pilolo dancing style blew over to the big apple, New York, thanks to Janet Jackson, who did the Pilolo and Kupe dancing moves during her performance 'Made for Now' on 'The Tonight Show' hosted by Jimmy Fallon.
READ ALSO: US actor, Jamie Foxx, shows off his attempt of the 'Gwara Gwara'
Besides South African dance moves, it is evident that Africa as a continent has much to offer when it comes to dancing. As 2019 comes to a close, 2020 is expected to bring creative, exciting, fun dances that will continue to unite fans across the continent. What is your favourite dance move? Share your opinions on the comment section below.
READ ALSO
Dj Ganyani Emazulwini lyrics and official music video
Best Cassper Nyovest dancing videos collection
Somizi teaches Russians in South Africa how to do the Vosho perfectly
Video of pupils showing off their proudly SA dance moves
The other side of Zodwa Wabantu that you may not know about
Source: Briefly News