'Date My Family' crew of beauties who blew Mzansi away tells us more
Briefly.co.za tracked down the crew of beauties who won Mzansi hearts on last week's episode of Date My Family. Angelina, Kutlano, Natasha and Tanya are stunning ladies who are also the tightest of friends.
PAY ATTENTION: Click "See First" under the "Following" tab to see Briefly.co.za News on your News Feed!
Last week's episode of Date My Family had Mzansi shook and pleasantly surprised by a crew of friends who are all gorgeous.
Briefly.co.za has more information about the ladies and also the juice on what went down after the show.
READ ALSO: DJ Zinhle responds to AKA's mother liking his new girlfriend, Nelli
Names and occupations of the ladies:
Angelina Sello
Angelina Sello is the one the ladies went on the show for. She is a full-time mom as well as a full-time student in Businesses Administration.
Tanya Ntungwa
Tanya Ntungwa is a full-time mom with a few start-up companies.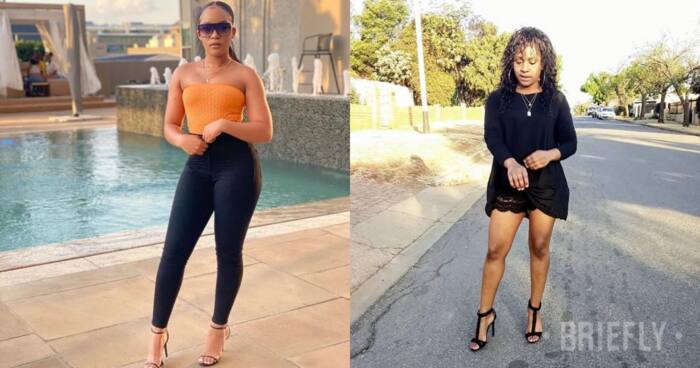 Kutlwano Mokono
Kutlawo Mokono, who impressed with her afro, is a Social Media Manager as well as an honours student and an actress.
Natasha Campbell
Natasha Campbell is an Economics and Econometrics student.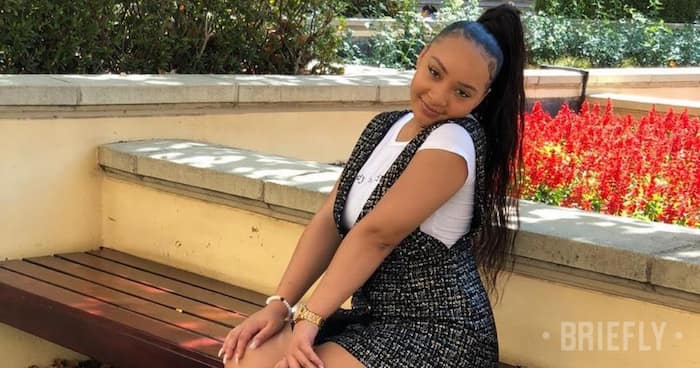 Mzansi was really impressed with how beautiful all you ladies were. Is this a reaction you get often as a crew of buddies, for example, when you're out together?
Yes, that kind of reaction is usually what we get when we're out. It often happens where we are bought bottles anonymously. But turn them back because we just want to want to enjoy our dinner/lunch in peace. We know that accepting these "free" anonymous drinks comes with an agenda. What is also quite interesting is people seem to think that Tanya and Natasha are twins or sisters. When, in actual fact, they're just good friends. Another fun fact is people get surprised when they hear us speaking vernac, it's funny because sometimes we get to listen to them trying to speak about us thinking we don't understand, and when we finally respond in their language, the reactions are priceless.
Did Angeina and the bachelor end up going on a second date?
No, she didn't go on a second date with the guy, because he's not usually what she'd typically go for. They didn't hook up at all after the show.
A lot of guys were eager to contact you guys after the show aired. What's the relationship status of each of you at the moment?
Kutlwano - "I'm in a relationship."
Angie - "Still single and ready to mingle."
Natasha - "In a relationship."
Tanya - "In a relationship."
Last week, Briefly.co.za reported that the beautiful friendship group was the talk of the town after appearing on Date My Family.
Enjoyed reading our story? Download BRIEFLY's news app on Google Play now and stay up-to-date with major South African news!
Source: Briefly.co.za