Brackenfell High School: Ex-students start petition for investigation
- Former students of Brackenfell High School have now started a petition after the recent controversy
- The group feels that only an independent investigation can uncover the truth amid allegations of racism at their former school
- Calls were made to avoid sweeping the issues facing students under the carpet
PAY ATTENTION: Click "See First" under the "Following" tab to see Briefly.co.za News on your News Feed!
A group of proud but 'concerned' Brackenfell High School students have penned an open letter and started a petition calling for an investigation into allegations of racism.
The students say that they watched in 'anguish and sadness' as the school came into the spotlight over allegations of structural racism, racial prejudice and inequality.
Noting that the ordeal, relating to a controversial matric party, had inspired students to come out with their stories, the group pleaded that the matter is attended to:
"Parents of all races are imploring you not to sweep things under the carpet. They want their children to live in a country where they are respected and valued – irrespective of the colour of their skin. This is the country and the Brackenfell High that we all dream of."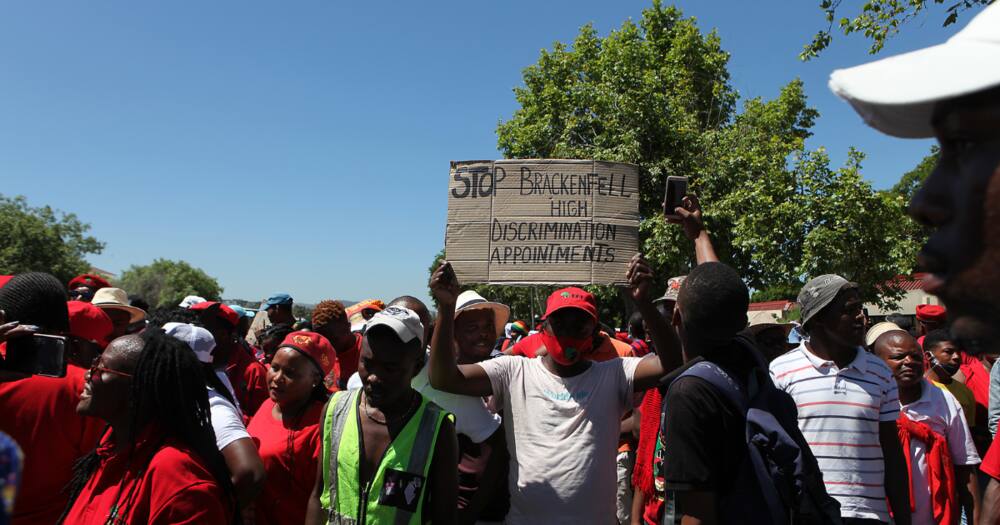 While the school has promised to begin sensitivity and diversity training next year, the group feels that 'you cannot fully heal unless you open the wound':
"It is our opinion that the only way to get to the bottom of the allegations of deep-seated racism at the school is to institute an independent fact-finding mission, headed by a retired judge or senior counsel, to investigate these claims."
Students who have suffered from racism should also be allowed to disclose their experience safely, continued the letter:
"Those who have suffered racism at the hands of the school should be allowed to come forward and disclose their experiences in a safe and formalised space. Only once the truth has been established, and all the voices have been heard, the healing process can start."
At the time of publishing the letter had garnered just under 700 signatures in support of the call to investigate.
Earlier, Briefly.co.za reported that the South African Human Rights Commission had announced it would be investigating allegations of racism at the school.
The scandal broke after it emerged that only white students had attended a privately organised matric function.
This had drawn the ire of the Economic Freedom Fighters who has since hosted multiple protests outside of the school, calling for action over the allegations.
Enjoyed reading our story? Download BRIEFLY's news app on Google Play now and stay up-to-date with major South African news!
Source: Briefly.co.za