- Mnothowandile Cele is an independent and strong South African woman who battled a lot in her twenties
- Mnothowandile was diagnosed with endometriosis at the age of 21 and went through two major surgeries shortly after
- Mnothowandile spoke about her journey as she is now excitedly pregnant with twins
PAY ATTENTION: Join Briefly News' Telegram channel! Never miss important updates!
Mnothowandile Cele is a strong South African woman with an inspiring story. The blogger and radio presenter was diagnosed with endometriosis, a disorder in which tissue similar to the tissue that normally lines the inside of the uterus grows on the outside often causing pain, at the tender age of 21.
At the age of 22, she had to undergo a surgery that involved removing a mass that had attached itself to her right fallopian tube. After a second surgery, a team of fertility experts explained that her uterus was not a conducive environment for a fertilised egg to attach to the lining or for a fetus to grow.
Now, Mnothowandile is a stunning mom-to-be pregnant with twins. She opened up about her journey in this Briefly.co.za exclusive.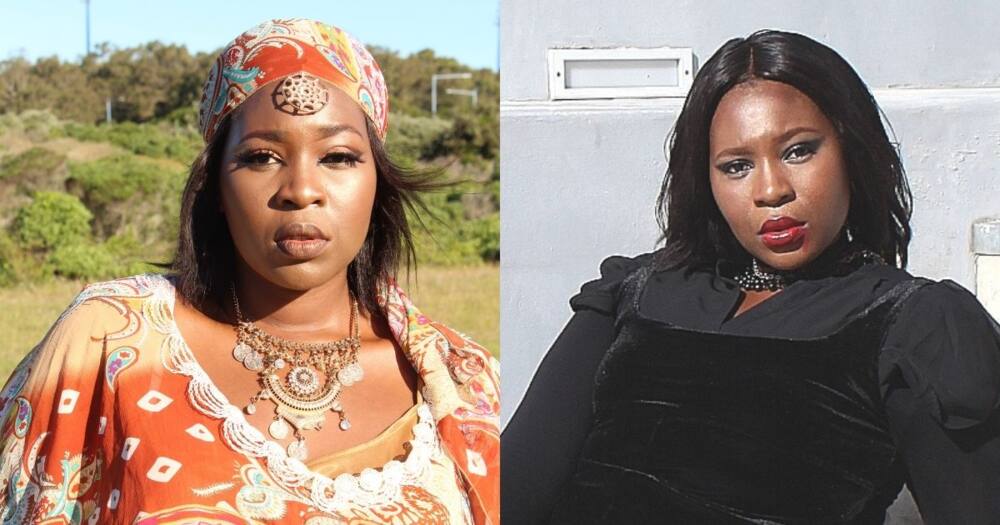 The ambassador for the She Leads Africa organisation gave insight into the day she found out she was pregnant:
"I don't know how to describe this but I just KNEW that I was pregnant. After about three days of sensitive hot showers, I went to a retail pharmacy and purchased urine pregnancy tests, which both came out as negative.
"I then scheduled a consultation with an OB/GYN (who complimented me on my radiant complexion as I walked in the rooms), I explained my symptoms to her and she made me lie on the bed and conducted an ultrasound. The sound of the heartbeat filled the room and I cried when I realised that I was indeed pregnant."
Mnothowandile faced terrible news in her early twenties regarding her fertility, understandably, the news of her pregnancy came as a shock:
"Initially, I was scared, because hello double the baby, double the symptoms, the size of the belly, the cravings. Then an overwhelming feeling of gratitude came over me as I felt truly honoured that God would bless me not just once but twice over."
According to Medtronic.com, endometriosis affects one in ten women in their childbearing age, however, symptoms vary in severity. As an endo-warrior Mnothowandile spoke about early diagnosis and treatment:
"There's a saying that says prevention is better than cure. In this case, you can't prevent Endometriosis, but you can treat it. Early if possible. Listen to what the doctor has to say about your case because each case is uniquely different from the next.
"No matter how daunting and downright expensive the treatment process is, just put your head down, pick yourself up and soldier on. Go through it all. The treatments, medications, injections, surgery and scopes. Go through it. It'll be worthwhile in the end. Endometriosis is not a death sentence to your femininity."
The mom-to-be ended with a few wise words for those that are living with a diagnosis of endometriosis:
"What I can say is that ngelinye ilanga, kuzoyenzeka nakuwe. It's Zulu for 'one day, it will also happen to you'.
Eleanor Roosevelt said, 'With a new day comes new strength and new thoughts'. Don't live too much in your head, that just feeds into your anxiety and its nasty cousin depression. If someone announces their pregnancy, be happy for them.
"If there's a new addition to someone in your life, try and learn as much as you can from them. Remember to always stay pure of heart and know that ngelinye ilanga, kuzoyenzeka nakuwe. And it will.
"You can overcome this and you WILL hold your own baby in your arms one day. Whether it takes one attempt, five or ten attempts oksalayo it will happen. Trust and believe that!"
In other pregnancy news, Briefly.co.za previously reported on a mother who gushed about her miracle babies. Reabetswe Rea Kedijang opened up about her journey to becoming a mother on the #ImStaying page and revealed it was far from easy.
The stunning mom wrote that her faith in God was tested after she was told they would have to end her pregnancy because of a complication. Her doctor said she had an ectopic pregnancy and would have to undergo a procedure to remove the baby.
She said the experience was "soul breaking" but she decided to trust in God and she went for another medical opinion. After seeking out a third doctor, Kedijang learned that she was expecting twins. She did not have to end the pregnancy and eight months later, she welcomed her "miracle babies".
To top it off, her twins came on her birthday.
Enjoyed reading our story? Download BRIEFLY's news app on Google Play now and stay up-to-date with major South African news!