Featured: Entrepreneurship Becomes Lifeline for University Graduates
South Africa already had a huge unemployment rate pre-pandemic, but thanks to Covid-19 more South Africans are finding themselves in the clutches of unemployment. However, Mzansi is a resilient nation, as many graduates have proved by starting their own businesses.
In this piece, we explore how South African university graduates aren't sitting around waiting for employment opportunities and how they're creating their own.
PAY ATTENTION: Click "See First" under the "Following" tab to see Briefly.co.za News on your News Feed!
By Farai Diza - Freelance Journalist
Armed with a bunch of CVs that are stashed in a khakhi envelope, Minenhle Ntuli walks down the dirty dust road of Cosmo City headed for Fourways with the sole aim of delivering at least 20 of them to different companies.
While she can easily forward the CVs electronically through email, she prefers physically delivering them in person. That is because her email outbox is flooded with applications which have received no responses. So she is trying a different approach.
A few months back she was excited about the future after she graduated from university. Her hopes of landing her dream job were finally taking off.
But those hopes have dwindled and gone with the wind. That graduation excitement has turned into a job-searching horror show.
She finds herself as a statistic in a country that is heading towards an astronomically high unemployment rate.
"I have been sending my CV everywhere and I have not been fortunate. My situation is further compounded by the Covid-19 pandemic.
"Many companies are running at a loss because of the lockdown and they are cutting off staff. That means I'm competing for jobs with people who have been laid off," she said.
The Covid-19 pandemic has had a devastating effect on many companies. It has affected the way companies operate and employ. It will adversely affect the whole employment belt for a long time to come.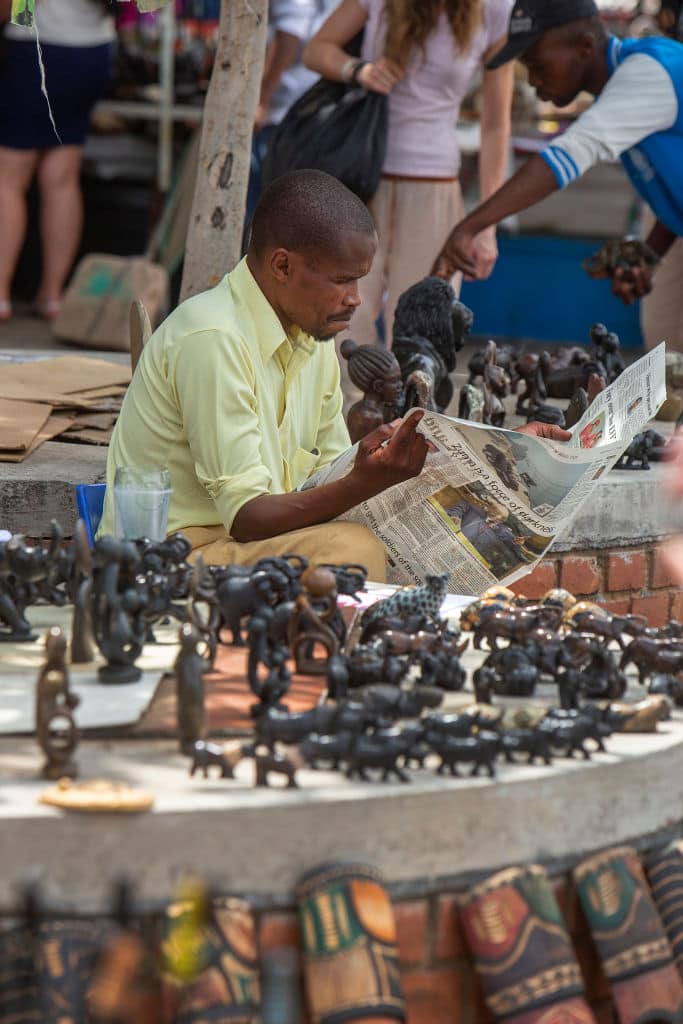 According to a report done by the Anzisha Prize, of the 2.1 billion people expected to join the global population between last year and 2050, half will be in Africa – where access to stable economic opportunities remain limited.
The youth segment accounts for 60% of total unemployment numbers in Africa, according to the World Bank.
These figures paint a blurry picture and the future appears scary for the next generation of university graduate's.
Covid-19 and job losses
Many jobs have been shed as a direct result of the Covid-19 pandemic, which has had dire financial implications on almost all companies and organisations.
The latest alcohol ban, which has since been lifted, saw many employees being cut loose from their jobs. More than 165 000 people in the liquor industry are now rendered jobless because of the pandemic.
Even big companies such as Heineken were forced to lay off staff as operations dwindled. The beer producer laid off 7% of its staff as an alcohol ban meant that sales remained grounded at zero.
The lockdown did not just affect the liquor industry. It halted every sector as the lack of activity dented the financial flow charts.
Movie house Ster Kinekor found itself on the brink of collapse as they have been running at a loss since last year because of the pandemic.
A massive job blood bath looms if business rescue does not happen soon.
University graduate's feeling the pinch of exploitation
Tertiary level education does not come cheap. After years of studying and amassing loans, university students strive to get employed so that they can put their lives and careers on track.
The harsh reality of the job market does not favour them. A degree and the willingness to work is just not enough.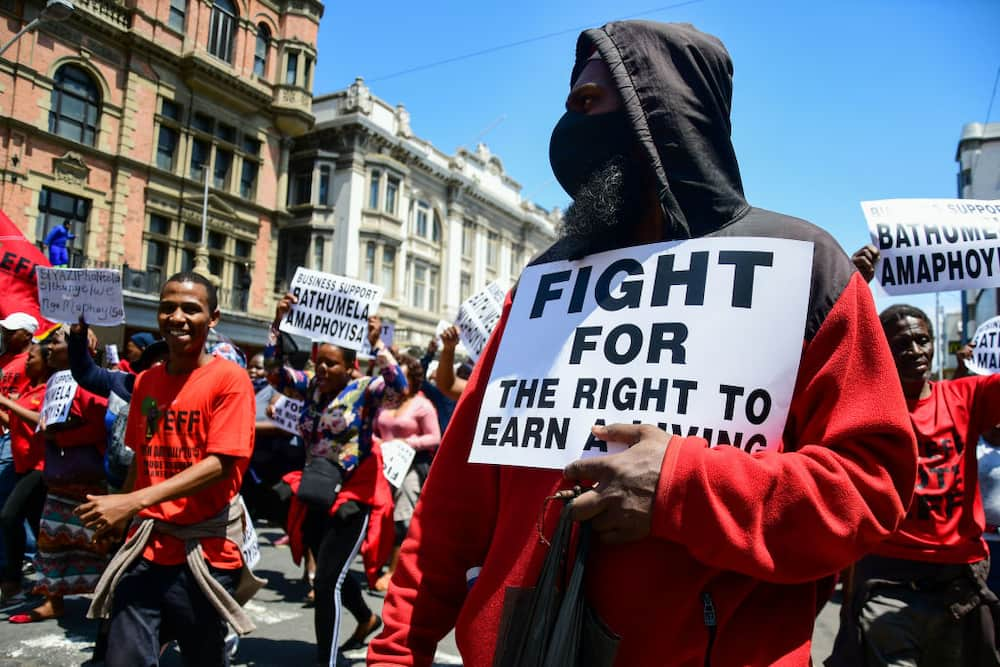 Many companies are prepared to 'squeeze' in interns but it comes at a cost as they are actually instructed 'to do the job' instead of 'learning the job.'
"Things have not been rosy. I thought my life would improve when I completed my media studies at Boston Media House.
:I was offered an internship at a community newspaper but I resigned within two months because of poor working conditions. You go home and then feel you are being abused," said Thamsanqa Moyo.
Interns are replacing employees while business trim running costs
Moyo's sentiments resonate with most interns. Some employers heavily rely on interns as they try trimming down their salary wage bill. Internship salaries are more affordable compared to those of full-time staff.
Interns are also liable to pay tax if they earn above R6 500. This is because their salary is considered a source of income.
The average intern salary in 2019 in South Africa is R3 940 per month.
Graduate's now building backyard businesses
The proverbial "where there is a will, there is a way" notion can best be applied to describe university graduates who are literally building businesses out of nothing.
After months of dealing with rejections, the frustrations of running on empty cylinders have inspired a new generation of university graduates who create businesses using little capital.
Like 29-year-old Ayabulela Mabunda who struggled to find a job when he completed his tertiary education.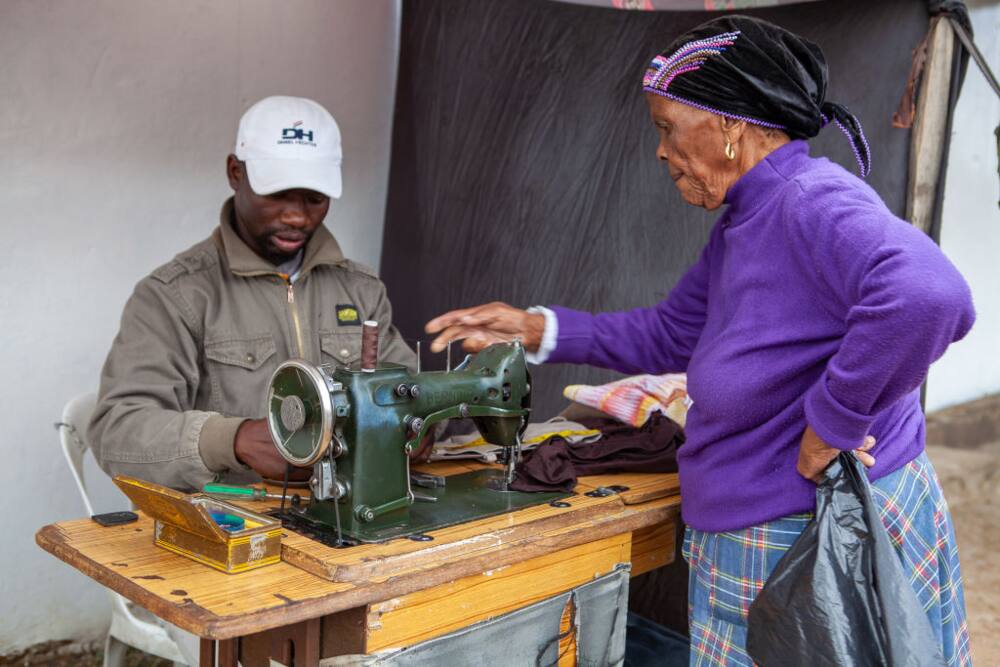 He hoped to start working soon after completing his studies so that he could pay off the loans he incurred while studying and also take care of his young child.
But nothing surfaced. Days turned into weeks and weeks turned into months.
He eventually thought about starting a business but there was little to no capital for him to start anything.
"I was at my lowest because I had a child who was looking up to me to provide. The difficulties of landing a job were also taking their toll on me," he said.
Having exhausted all his thoughts, the concept of a sneaker cleaning business soon surfaced.
"I realised that people did not have time to clean their own sneakers. Some would mess up their sneakers by not cleaning them the proper way. So I decided to clean people's sneakers.
"I started off by washing sneakers of people I know and through word of mouth, the business just took off and it is now doing well," said Mabunda.
Mabunda's sneaker cleaning business is now thriving. He has since bought a car that he uses to collect and deliver the sneakers to his clients.
Meanwhile another unemployed graduate, Sisanda Nondlwane used her business acumen to start a laundry business.
Having spent over 10 months looking for a job, the Mthatha youth eventually started a laundry service from her home.
"It's been two months pushing my business, but I see great change already. I can financially support myself and help at home when there is something we don't have," Nondlwane said.
She does not have a washing machine and she uses her hands to wash the clothes. Hand washing is also what some of her customers want.
"I can never thank God enough for giving me the strength, courage and wisdom to be who I am today," she added.
Nondlwane believes that graduates have the pedigree to succeed in business if they commit to the cause.
She stressed that young entrepreneurs needed to focus on what they could do with little resources.
"If you can braid hair, then start making money out of that; if you're good at sport, you can start a club in your communities and look for sponsors," she said.
Backyard businesses are the future
The advent of social media has proved that any business can thrive on the internet stratosphere.
And living proof of that is yet another unemployed graduate who has received the help of her sister for good fortune.
Lonalinamandla Bawuti is a Johannesburg-based strategic advertising graduate. She is also a social media influencer and she has been helping her sister Zandile's fruit vending business reach new heights through social media marketing.
She has since become an internet sensation and some good Samaritans have also chipped in to assist her.
"My sister Zandile started her business to combat unemployment by selling meat in town. It then changed to a fruit vending business," Bawuti said.
Her sister is a qualified paramedic and also holds an N3 in electrical engineering.
The dawn of the 4th Industrial Revolution has also had an impact on the job market and its future
A report from the World Economic Forum quotes an estimate that 65% of children entering primary school will end up working in jobs that don't exist yet.
This conclusively means that the traditional working structure is going to disband.
The innovation being brought forth by the graduates-turned-entrepreneurs therefore becomes of paramount importance.
Most universities and higher learning institutions in South Africa now have entrepreneurship studies in their modules. A sign that the focus is now on graduate's creating their own jobs.
Conclusion
The financial damage caused by the Covid-19 global crisis demonstrated how quickly and drastically the socio-economic environment can change.
The reliance on being employed probed that many youths are unable to adapt to the dire consequences.
Entrepreneurship among university graduates is now the option that many are turning to worldwide. The tides are bare for all to see.
Dr Warren Nilsson, associate professor of social innovation at the University of Cape Town Graduate School of Business (UCT GSB), believes that innovation is instrumental for entrepreneurial success.
"From that deep enquiry and the relationships you build, many partial solutions will emerge, and in time you may well have a new business model or a new product," said Dr Nilsson.
From a job-seeker perspective, entrepreneurship should be seen as a viable career option and not a last resort. That is the message universities are striving to promote nowadays.
Enjoyed reading our story? Download BRIEFLY's news app on Google Play now and stay up-to-date with major South African news!
Source: Briefly News