10 Countries of the World That Share Flag Colours and Their Distinctions
Countries around the world are identified with their flags and people sometimes get confused when some nations have similar flag colours.
PAY ATTENTION: Click "See First" under the "Following" tab to see Briefly.co.za News on your News Feed!
Briefly News brings you 10 countries that fall under this category.
1. Romania and Chad
The national flag of Romania is a tricolour with vertical stripes. The flag has the colours blue, yellow and red. It is similar to that of Chad which consists of colours blue, gold and red.
2. Ivory Coast and Ireland
The flag of Ivory Coast has three equal vertical bands of orange, white and green. The green, white and orange are also present in the flag of Ireland.
You can tell the two flags apart by where their green or orange stripe is located.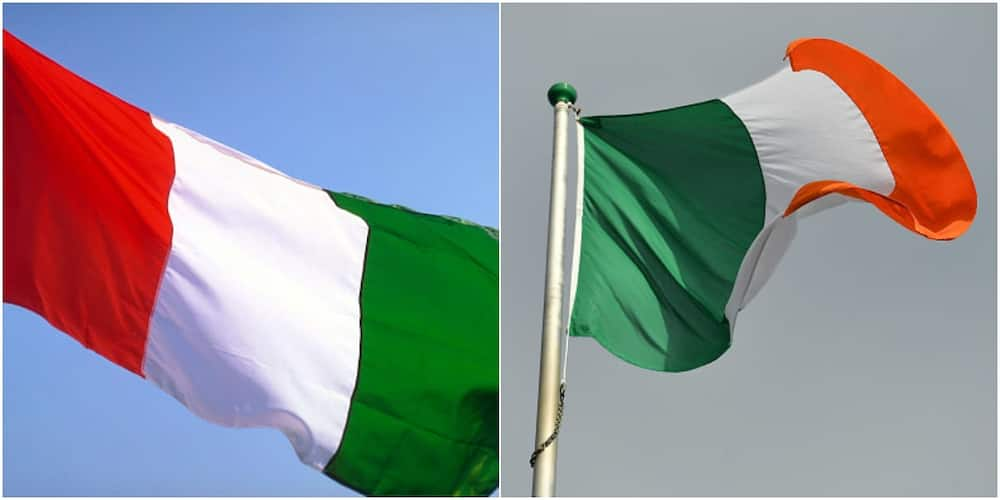 3 Colombia and Ecuador
Colombia and Ecuador share the same flag colours. Both flags have colour yellow, blue and red.
The flag of Ecuador, however, has a depiction of the country's coat of arms at the centre while the Columbian flag has none.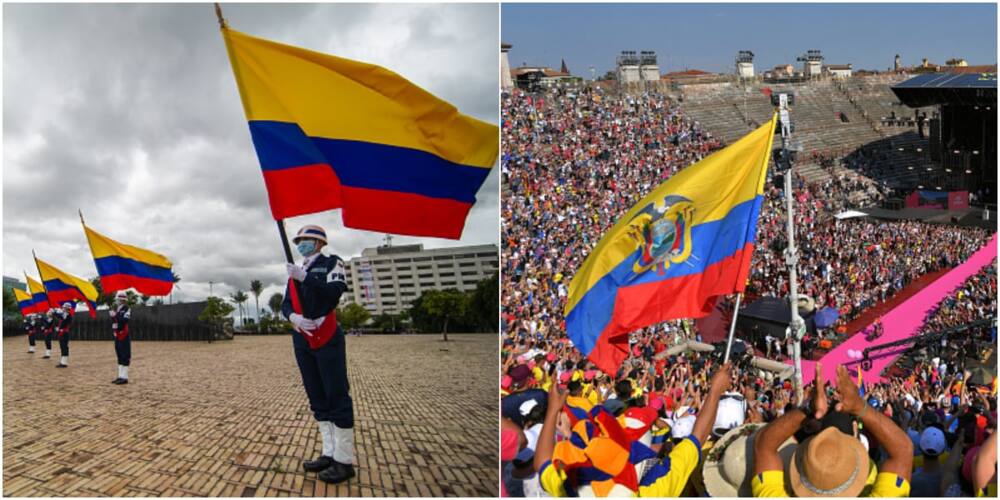 4. Yemen and Syria
The flags of Yemen and Syria consist of colours red, white and black. You can tell both flags apart because that of Syria has two stars that are green in colour.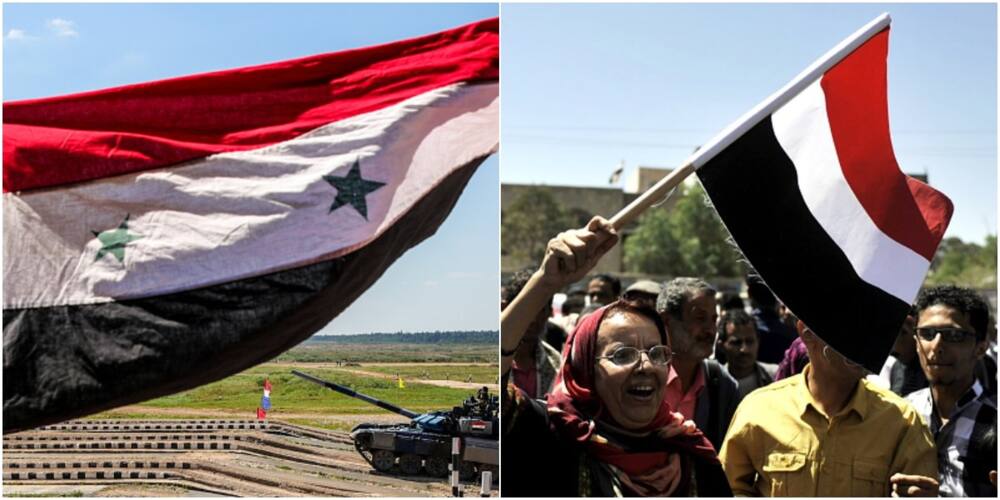 5. Indonesia/Monaco
The flags of Indonesia and Monaco both have colours red and white. The present bicolour design for Monaco's flag was adopted on April 4, 1881.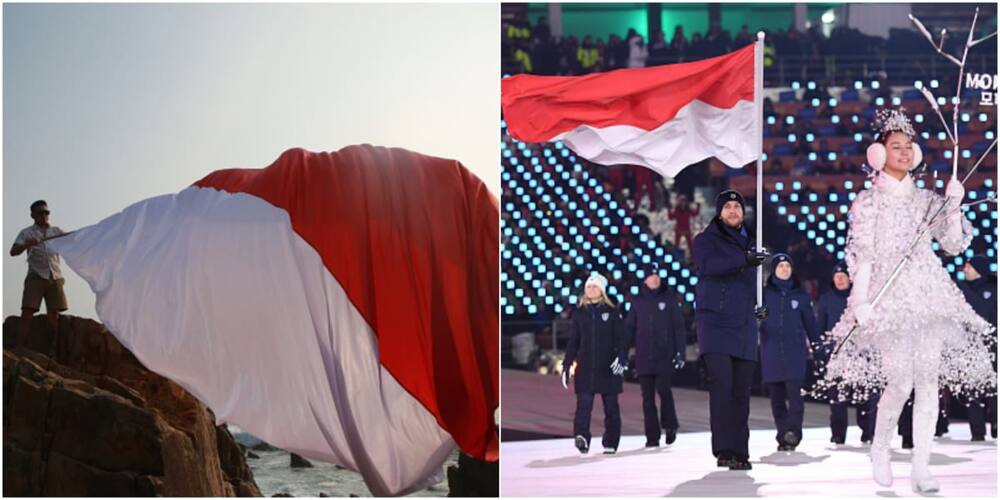 In other news, Briefly News described the best countries around the world have been ranked by US News and Canada, a country in North America, has beaten Switzerland to take the number one spot. Here are the top 10 countries globally.
1. Canada
Canada is the best country in the world, according to US News. The country has a population of 37.6 million and a GDP of $1.74 trillion.
The country has a reputation for welcoming immigrants. Justin Trudeau is the current prime minister of Canada.
2. Japan
Japan has a population of 126 million people and it is one of the world's most literate and technically advanced nations in the world.
The Asian country has a GDP of $5.08 trillion. Japan blends its ancient traditions with aspects of Western life.
3. Germany
Germany is the most populous nation in the European Union. It has a population of 83.1 million and a GDP of $3.86 trillion.
Enjoyed reading our story? Download BRIEFLY's news app on Google Play now and stay up-to-date with major South African news!
Source: Briefly.co.za