Business News: People Feel Isolated As Connections in the Typical Workplace Shrink
As the world grapples with the effects of the pandemic and society adapts to new ways of doing 'normal,' the nature of business networking is fundamentally changing. Managers, salespeople, entrepreneurs and office workers are finding new ways of forming and maintaining work relationships.
PAY ATTENTION: Click "See First" under the "Following" tab to see Briefly.co.za News on your News Feed!
By Kyle Lauf - Freelance Journalist
The pandemic has been an accelerator – through lockdowns, working from home, travel restrictions and social distancing – for crucial shifts in the way people interact in business.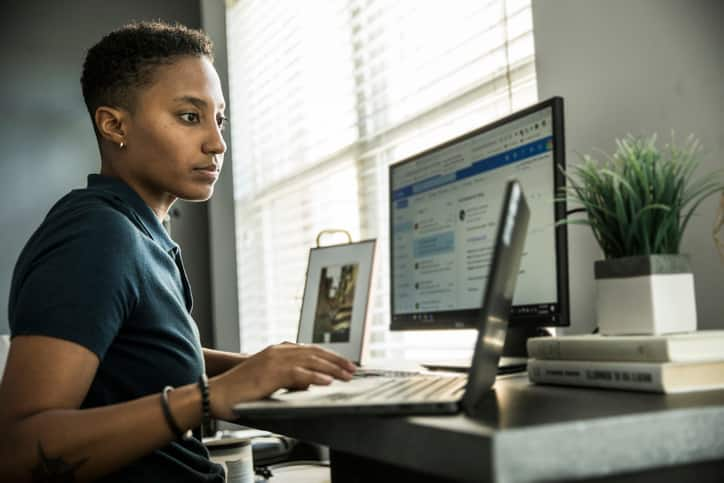 The Microsoft Work Trend Index surveyed over 30 000 people in the workplaces of 31 countries over the last 12 months. Using extensive data from Microsoft's work communications technology like emails and remote meetings, the research found that business connections in the typical workplace had shrunk significantly, leaving people feeling more disconnected and isolated.
Work teams are becoming more 'siloed', meaning they are sealed off from all but the colleagues, clients or suppliers they directly work with. This has a negative impact on the social capital every business needs to maintain profitability, solve problems and innovate. Younger workers experience this isolation even more.
PAY ATTENTION: Never miss breaking news – join Briefly News' Telegram channel
The Harvard Business Review (HBR) refers to the importance of this social capital – made up of all those friendly interactions and niceties around the office, including chance meetings in hallways, short conversations, laughter and other spontaneous social micro-interactions.
These interactions are crucial for the social connections that boost productivity and innovation in the workplace and often lead to enduring and successful business relationships.
Organisations and entrepreneurs that are aware of this can respond in intentional ways to promote this social capital.
The HBR suggests a few solutions:
Be proactive – encourage input from people outside your immediate team to bring in new ideas and prevent groupthink.
Make meetings more social and more inclusive – the role of the meeting moderator will become more important as they actively look for ways to include every participant whether remotely or in person.
Encourage social support – the work of informally helping colleagues is often invisible to a company and not seen as the crucial work it really is. This aspect of social capital must be encouraged and rewarded.
Some other ideas that are becoming the norm in terms of business networking are:
Expand your business network across borders and traditional boundaries;
Expand your presence on professional social media such as LinkedIn;
Reach out to all your old contacts;
Be flexible in your daily schedule;
Prepare for remote meetings as if they were face-to-face meetings;
Build relationships based on empathy.
Pankav Srivastava reports in Forbes business magazine that networking is not about how many people you get to know but rather about how many people you can help.
Building business relationships that are based on care and empathy can be vital. Do this by looking for ways to help and checking in often, even if it's via text message.
In other business news, Briefly News reported that in April, Treasury reported that the global economy is recovering faster than expected from the negative effects of the Covid-19 pandemic.
The South African economy has been severely affected by the pandemic, contracting by 4% of the gross domestic product (GDP) in 2020.
However, there is optimism that the global recovery, high commodity prices and availability of finance will present the country with growth opportunities going into the second half of 2021.
Finance Minister Tito Mboweni's speaking notes from the end of April support an optimistic global outlook despite several risks.
Enjoyed reading our story? Download BRIEFLY's news app on Google Play now and stay up-to-date with major South African news!
Source: Briefly News