Warren Whiteley is a South African rugby player who plays for Lion's National Team. He is also the captain of the Golden Lions team. The former Springbok rugby captain joined the game late in his life, considering that most of his teammates had been playing for years. Interesting to note, this did not deter him from being patient and working his way to the top. Here is all about him!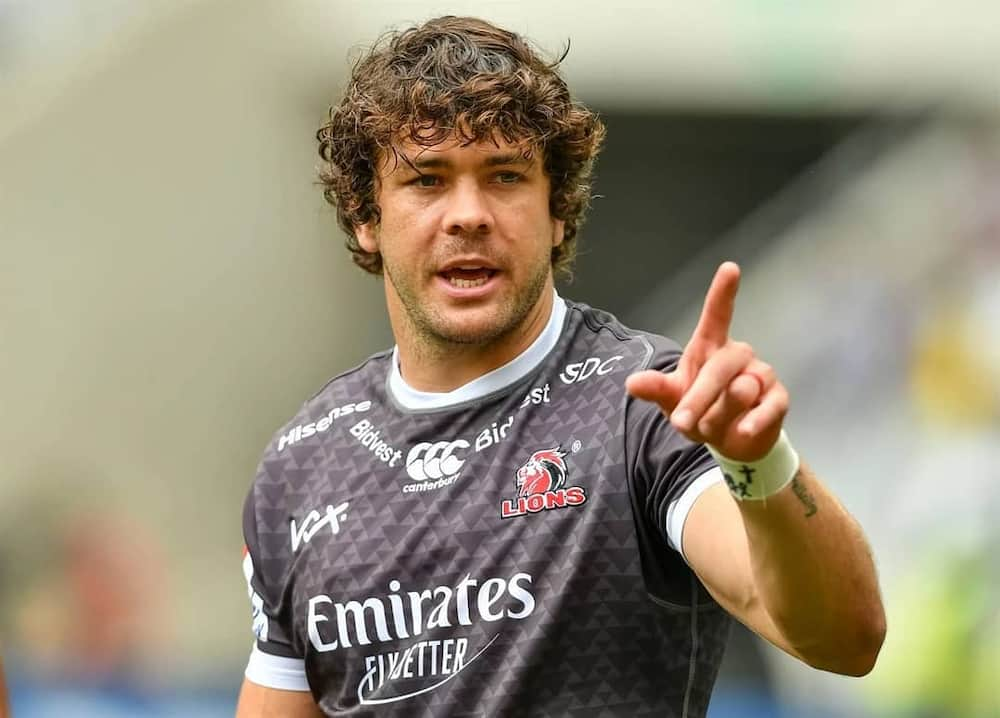 He is highly regarded for his good leadership skills in Lion's team and has developed a good relationship with his coach Johan Ackermann. In April this year, the rugby captain sustained a knee injury which saw him forfeit the World Cup this year.
Warren Whiteley profile summary
Full name: Warren Roger Whiteley
Year of Birth: 1987
Age: 32
Marital status: Married
Wife: Felicity
Gender: Male
Weight: 110 kg
Height: 1.93 m
Profession: Rugby player
Instagram: warren.whiteley
Warren Whiteley early life and career
Born in 1987, the 32-year-old boasts of a rugby career spanning 16 years. He studied in Glenwood high school, Durban.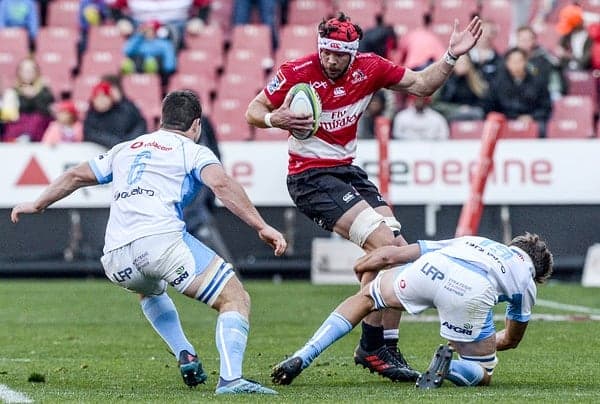 He began playing for the Sharks rugby team in 2008, where he met Coach John Mitchell. His coach mentored him into a professional player through his technical and honest approach to success. He plays the back row position. The player is well known for his alertness and calculated moves in rugby, which made him the man to always look out for.
Leaving Natal for Johannesburg, South Africa, was different for him as he had to join a boarding school. This move would derail his dreams of playing the game; nonetheless, he later joined Lion's national rugby team, which has catapulted him into the league of professional rugby players. When it comes to his measurements, he weighs 110 kg, typical of a professional rugby player, and is 1.93 metres tall.
Warren Whiteley education
Warren left for a boarding school after his parents moved to Johannesburg from their native local town, Natal. The player studied graphic design in school, and he also studied at Northwest University, South Africa.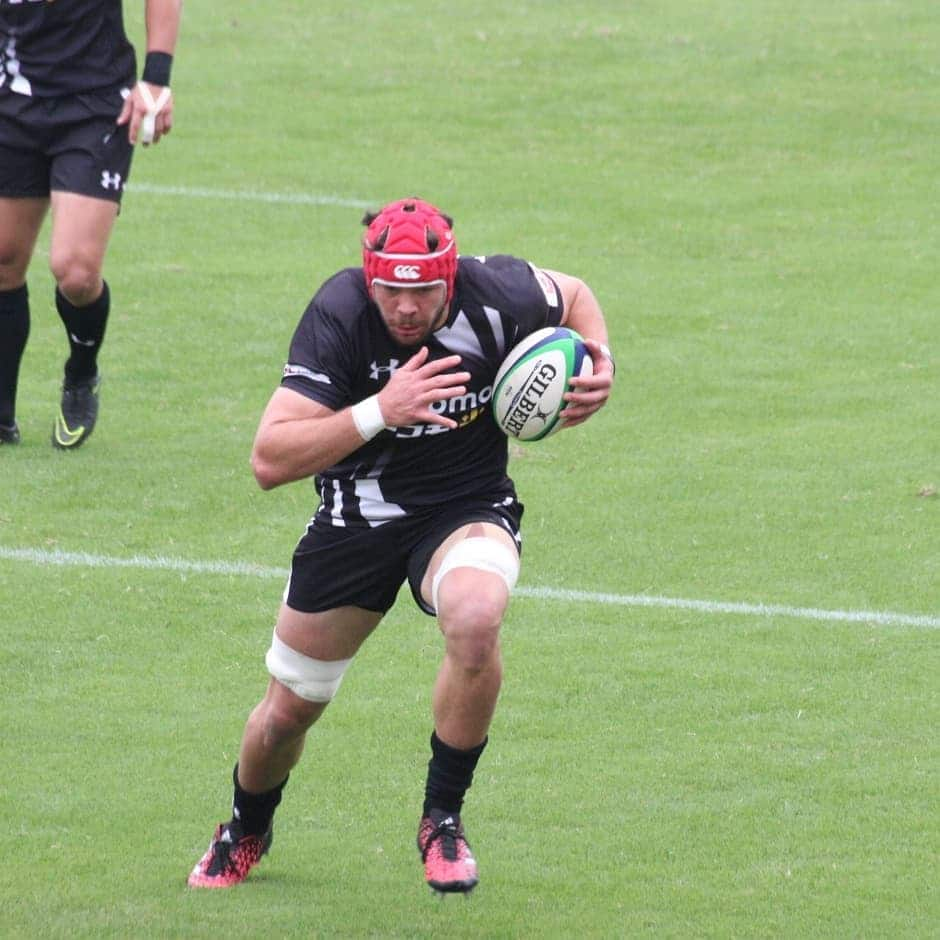 Warren Whiteley wife
He is married to a beautiful woman by the name Felicity, who is the mother of his son Samuel and daughter Ava. Warren Whiteley wedding took place in 2013.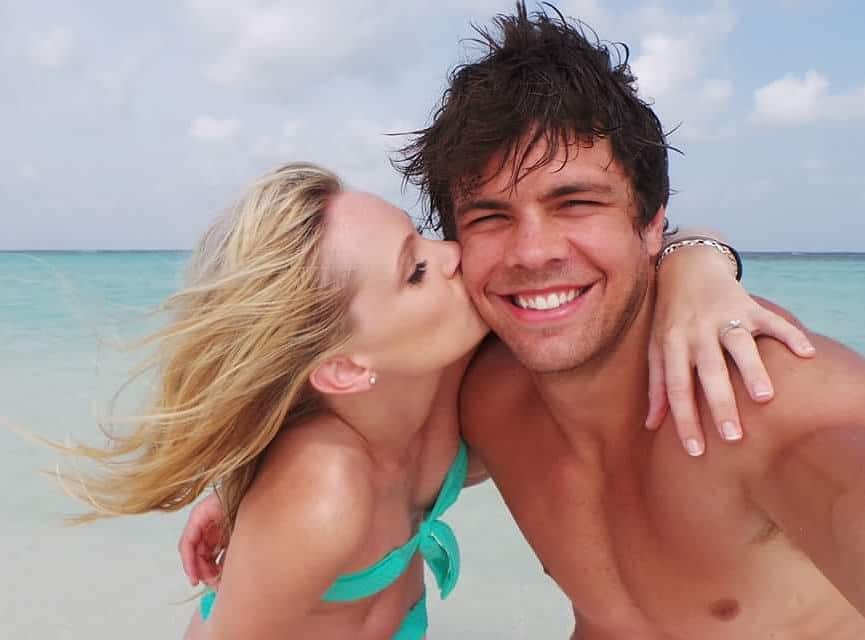 Warren Whiteley children
He has an adorable baby boy called Samuel and a beautiful two-year-old daughter. Samuel was born in 2015, and at the same time, Lion's rugby team was scheduled to leave for a Super Rugby tour. Leaving the baby alone with his mother was difficult at first, but later they settled.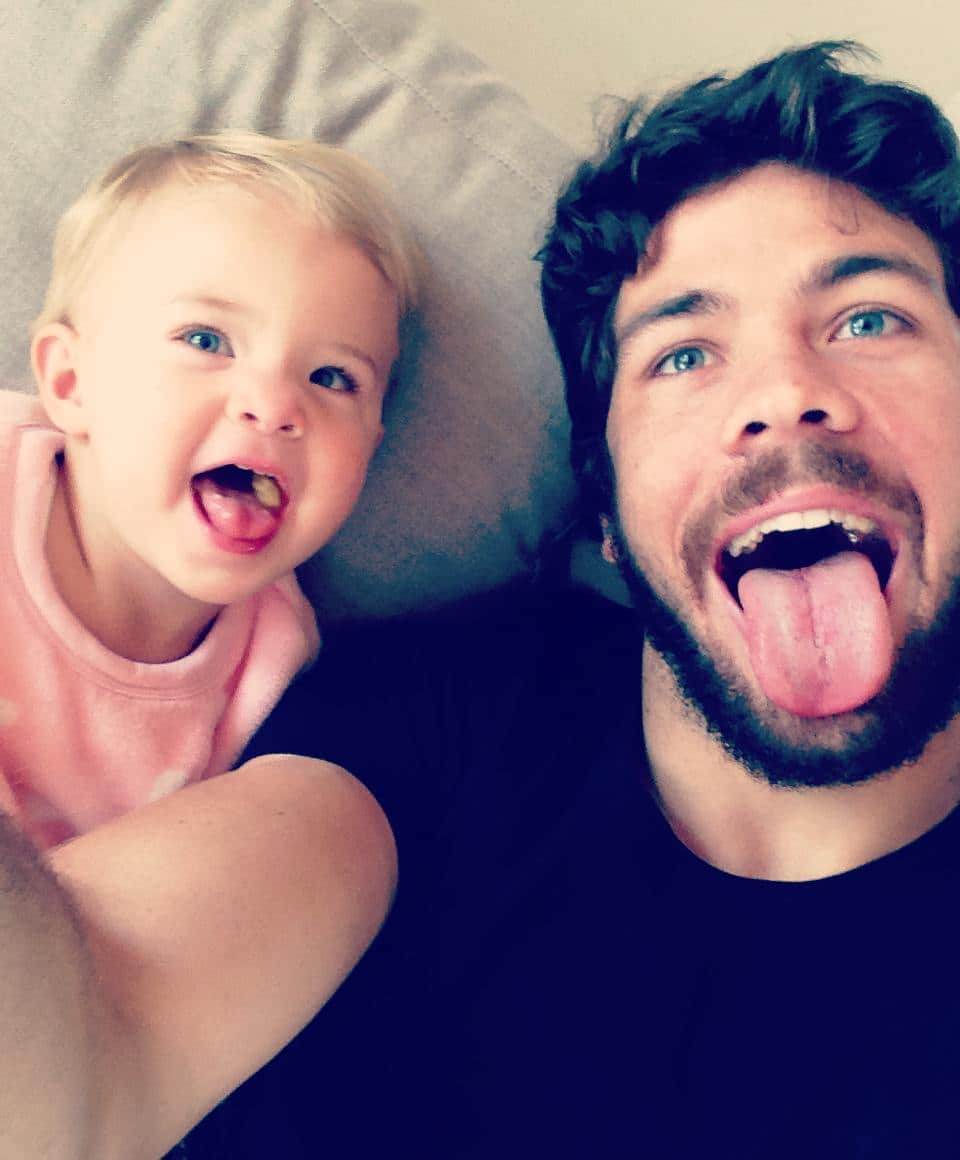 Warren Whiteley world cup
He hopes to play in this year's rugby game, which is held every four years. However, he is nursing a knee injury that could derail his dreams of playing in this year's world cup. His hopes are hanging by a thread since one has to heal any injuries before embarking on the game.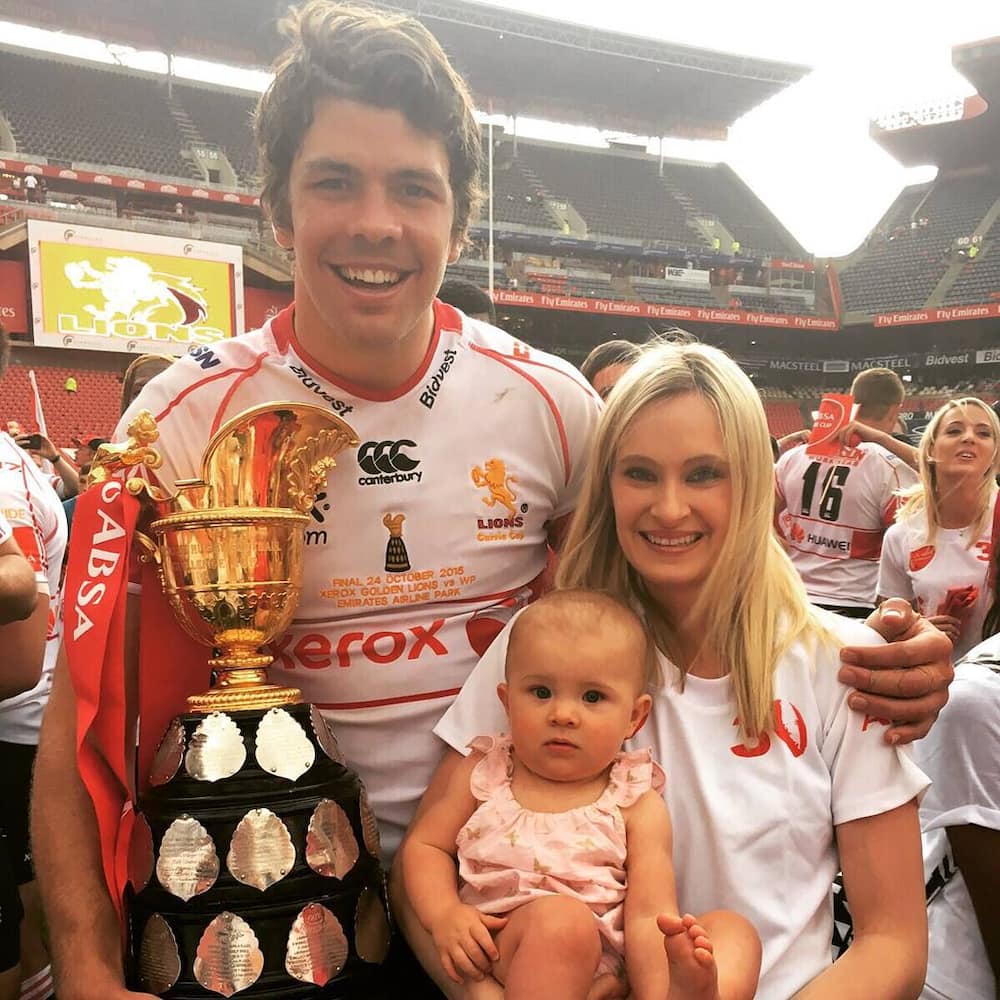 Warren Whiteley injury update
He has been nursing a knee injury inflicted on him while playing. The injury, unfortunately, keeps recurring, and he has had to go for rehabilitation to be able to participate in the ongoing rugby world cup. His absence in the game is a major setback since this is a defining moment for any player who hopes to leave a legacy.
READ ALSO: Kaizer Chiefs and Orlando Pirates: Rival club players share a birthday
Warren Whiteley current position
He plays the Backrow position, which has earned him acclaim as a roamer who always scores from behind. This position has also helped him become a captain in the team.
Warren Whiteley stats
As of 2019, he has had three kicks, 26 tackles, and five points.
READ ALSO: Cape Town City stepping in to help Makola with his ban
Warren Whiteley salary
As a captain, he is highly valued for his contributions to the team. He is valued at the platinum level by the South African rugby board. His salary is, however, not known.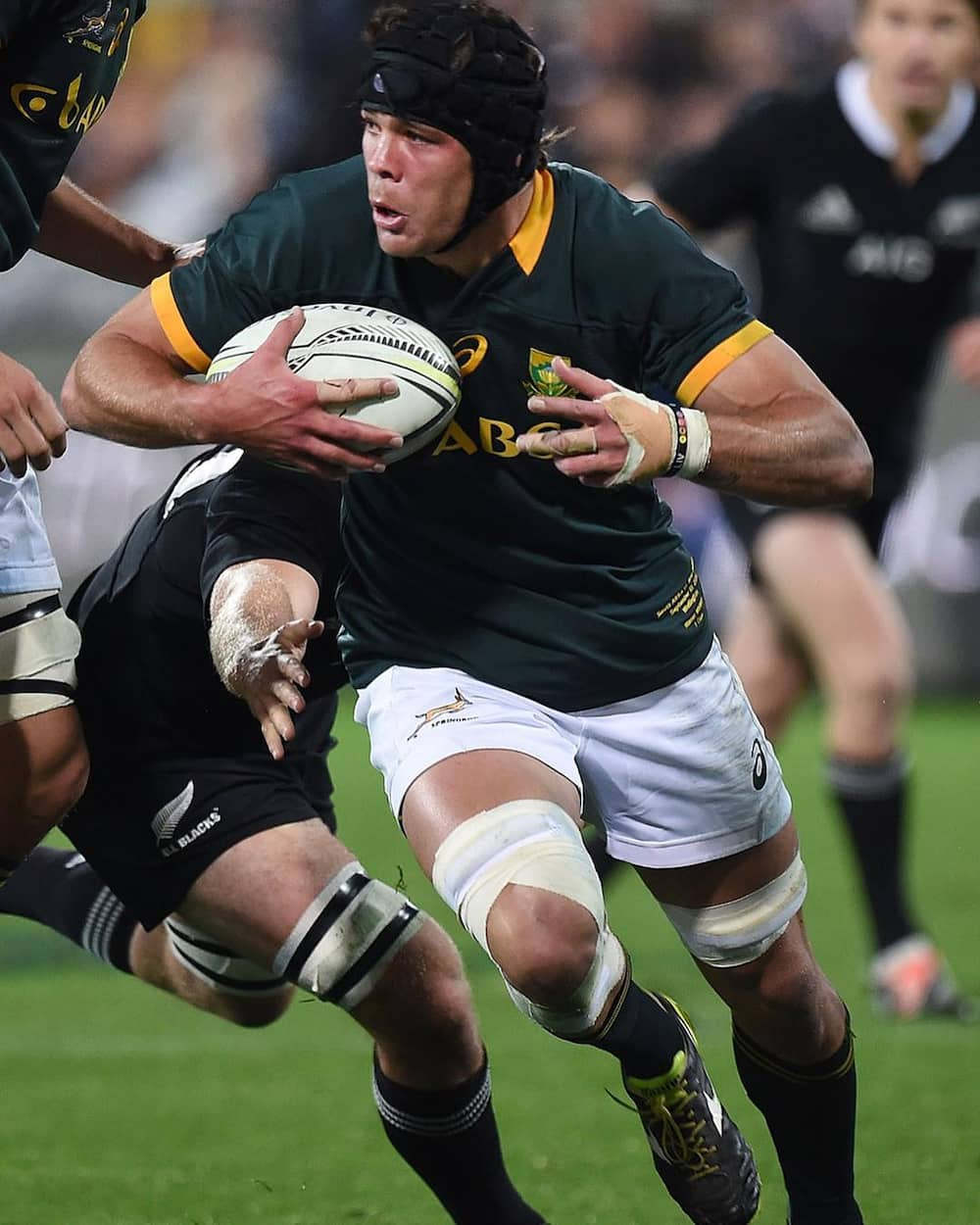 In a statement made by Warren Whiteley, he was optimistic that the South African Rugby team would win the victory over their opponents, the England team, which they did. This shows how good he knows the potential of their team members, and together as a team, they made South Africa proud.
READ ALSO: Duane Vermeulen's reveals that his tears were for his dad