Zaire Wade age, height, parents, college, siblings, stats, offers
People say that an apple does not fall far from the tree, which is well evidenced in the Wade family. The firstborn son of former National Basketball Association player Dwayne Wade is slowly becoming a force to reckon with. However, for a while now, he has not been very active on the court as expected since he has finished his high school studies. The question in people's minds has been, why is Zaire Wade not playing?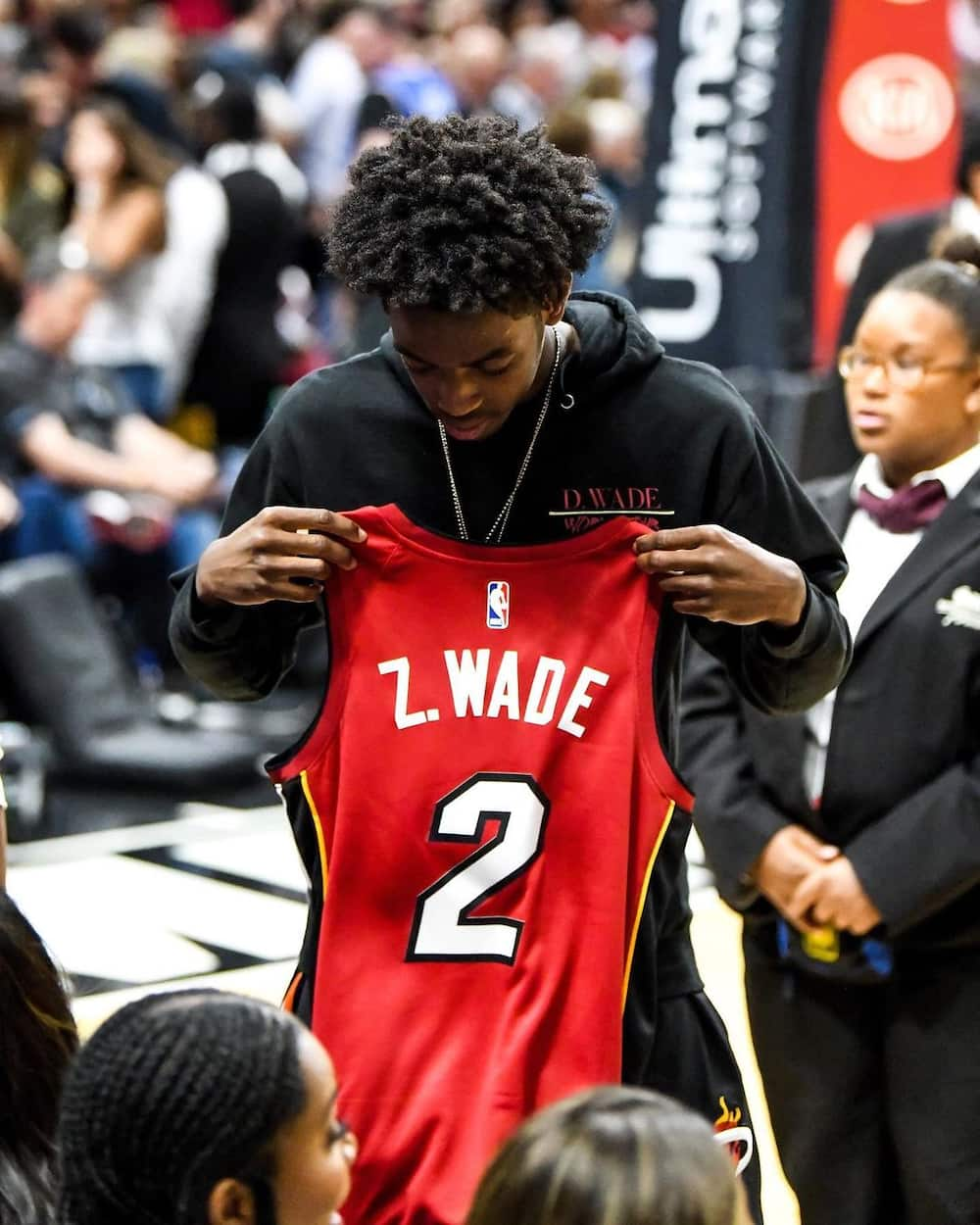 The basketball player has great potential that needs to be well nurtured. He has received numerous great college offers that can nurture talent and harness the skills to make him a one-of-a-kind player. Zaire has not been enrolled in some of these renowned schools, which begs the question, where is Dwayne Wade son attending college? Stick around to find out this and more; his stats are ones to look out for.
Zaire Wade profile summary
Birth name: Zaire Blessing Dwyane Wade
Date of birth: 4th February 2002
Zaire Wade age: 19 years
Place of birth: Chicago, Illinois
Zaire Wade height: 6 ft 2 in (1.88 m)
Nationality: American
Profession: Professional basketball player
Position: Guard
Instagram: @zaire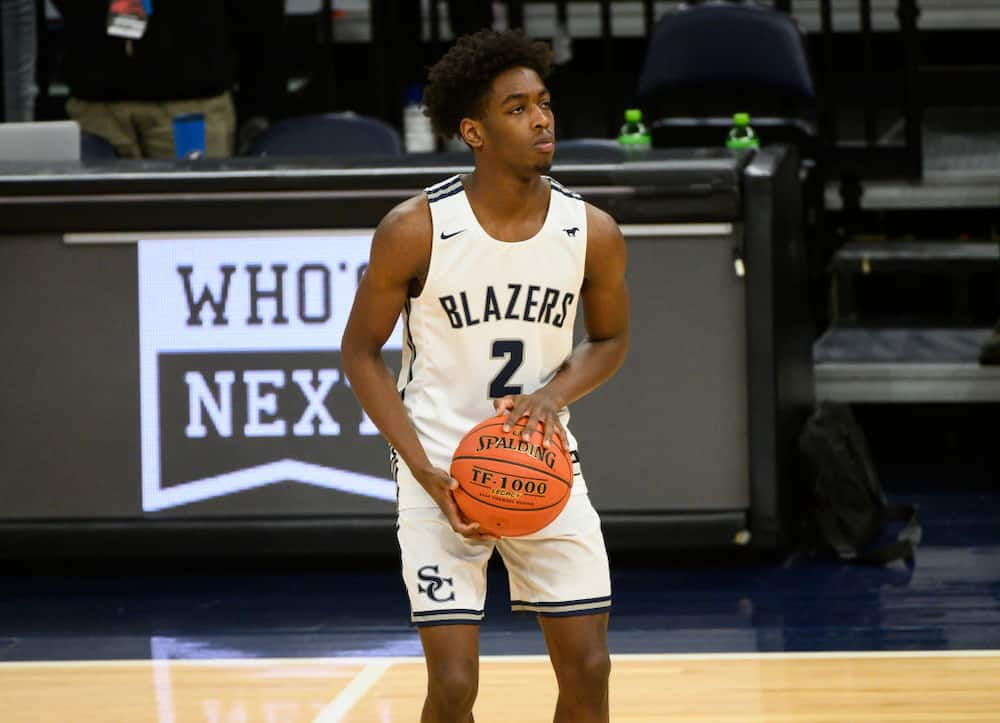 Zaire Wade biography
Zaire was born in Chicago, Illinois, on 4th February 2002. He comes from a family of four children: two younger sisters Zaya and Kaaiva, and Xavier, a small cousin who is like a brother to him. He began his high school freshman year in Mount Carmel High School in Chicago, where he studied with a cousin of his, Dahveon Morris. The two were in the freshmen's team, which was nicknamed the Caravans.
Blessing switched schools and went on to play for American Heritage School in Miami, Florida, for two years. It was later on, on 29th May 2019, that he announced that he would be transferred to Sierra Canyon School, which is a private school in Chatsworth, Los Angeles, where he would study for his senior year. After he was done with high school, he enrolled in Brewster Academy in Wolfeboro, New Hampshire. The young lad decided to fast continue to post-graduate studies before going to college.
Parents
Blessing has two mothers, his biological mother and a stepmother. His biological mother is the former wife of Dwayne Wade, Siovaughn Funches. His parents got divorced in 2010 and Dwayne got custody of the children, Blessing and Zaya.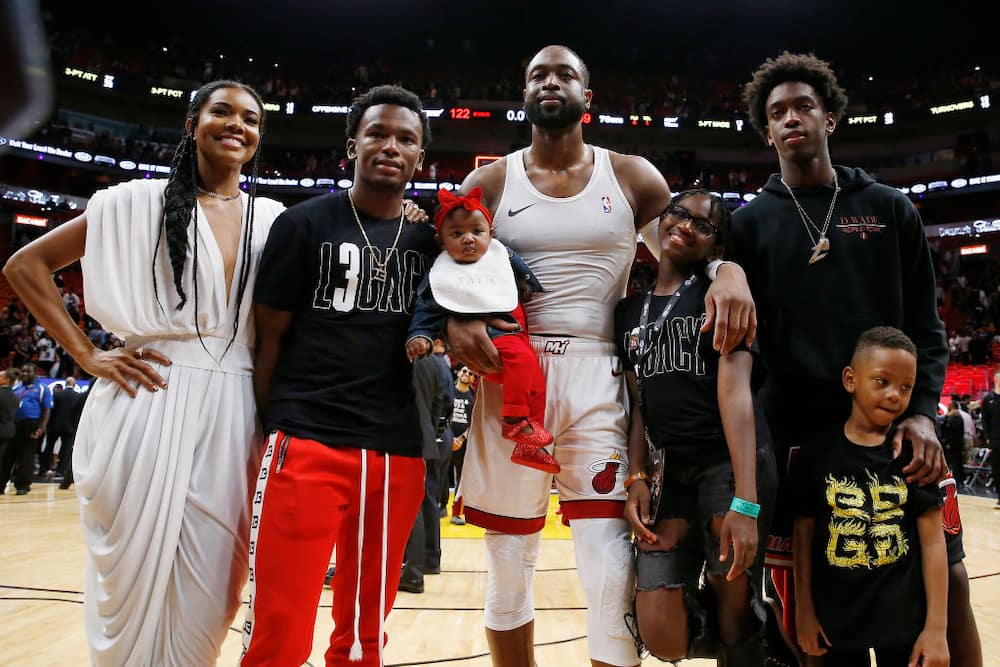 In 2014, his father got married to Gabrielle Union, his second mother with whom he has had one child, Kaavia. It is pretty evident that the children are close to their second mother as they are seen posting photos on social media together. Gabrielle has also been supportive and has been actively attending Zaire's games.
Zaire Wade stats
With his career in basketball commencing from his high school freshmen's year, his stats are pretty impressive, to say the least. Zaire Wade 247 composite rating is 0.8560. A scouting report from Josh Gershon, a national recruiting analyst, gives a projection of a Power-5 Starter. In his report, he said,
While vision is tremendous, basketball IQ and ball skills will need to improve to be full-time point guard. Much improved shooter with range to the perimeter. Tends to make flashy play over right play at times. Has upside as a versatile defender who can guard the one or two. Polarizing prospect due to inconsistency but has made major strides over last year and projects as a high major starter who could expand on that with improvement to basketball IQ and skill.
According to 247 Sports, Zaire Wade ranking nationally is 282. He has a CG of 29 and a CA of 31.
Does Zaire Wade have any offers?
According to ESPN, the Zaire Wade offers made are from DePaul Blue Demons, Nebraska Cornhuskers, Rhode Island, and Toledo. In April 2021, he also received an offer from South Carolina Gamecocks; however, there have not been any reports on any decisions.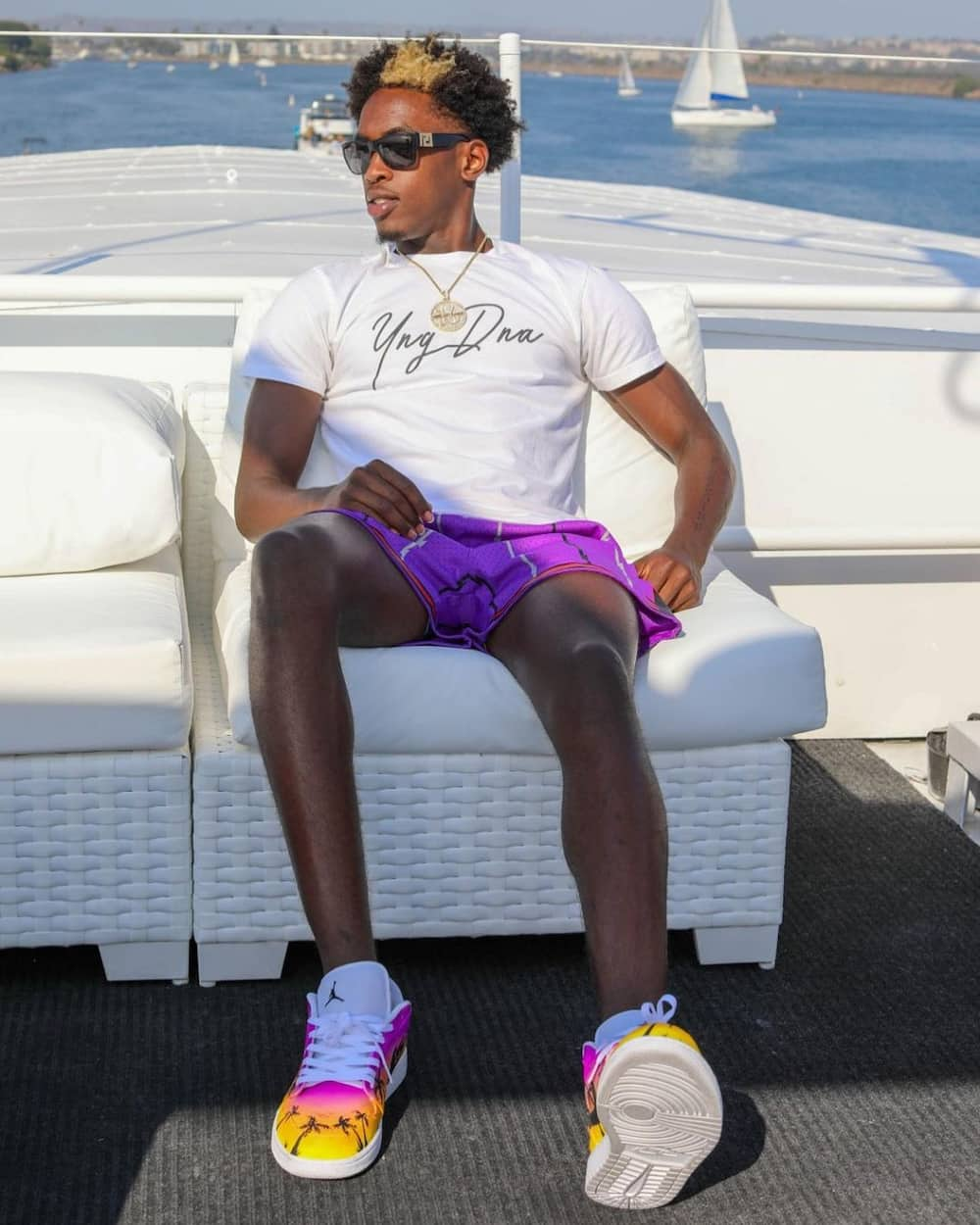 Blessing has not been very active recently, and many have been enquiring on the cause of this. In last year's season, he got an injury that caused a small setback for him. He went to rehab, and during this time, he worked as hard as he could so as to get back to the court. Since he was in his senior graduating, he felt that he had not had enough playtime, as he explained to DSBG, and decided to go to post-grads rather than college like his fellow colleagues.
Zaire Wade has a great career ahead of him. He is persistent and vigilant when he starts playing, and a 247 sports report said that he has excellent eyesight. His fans cannot wait to see him back on the court making shots, and as the year is still not far gone, there might be some surprises.
READ ALSO: Aubrey Poo age, P.O.B, Isibaya, movies, awards, nominations
Briefly.co.za recently published the biography of Aubrey Poo. Did you know that he has failed more than five times in several auditions? His passion for acting did not die despite all the rejection; he kept on pushing until he got notable roles such as Tebogo in Noah's Ark.
Aubrey Poo has also starred in Isindigo, and his role will always be remembered. Keep reading to find out more about the dancer and actor.
Source: Briefly News