Eddie McGuire's net worth, child, wife, shows, house, Collingwood
For someone born to parents who had to work extra hard to ensure a better life for their family, Eddie Mcguire is not new to the idea of determination and making use of opportunities. He was gainfully employed at the age of 14 and worked as a statistician for a sports organisation. He is a columnist, journalist, reporter, businessman, CEO, TV presenter, and show host. Undoubtedly, Eddie McGuire's net worth reflects his work ethics.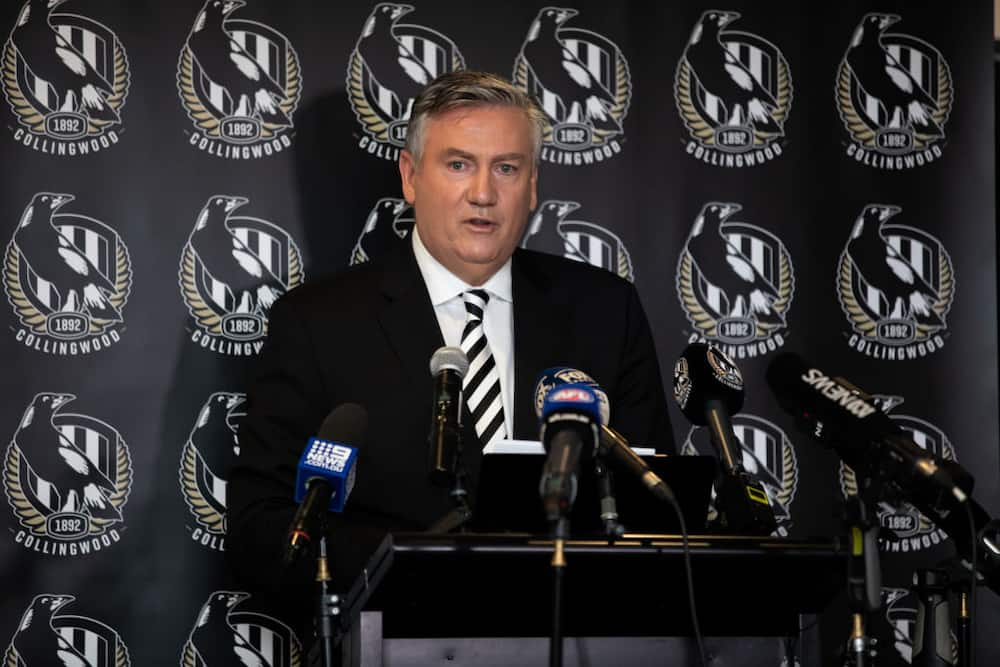 Having been introduced into the labour market at a tender age, Eddie McGuire seems to have fallen in love with work. He has not stopped working since then. He spends a lot of time doing one thing or the other, especially in the sports business in Australia. McGuire is a trendy face in the Australian Football league and has also managed to carve a niche for himself in various TV hosting shows.
Profile summary
Full name: Edward Joseph Mcguire
Nickname: Eddie
Date of birth: 29th of October, 1964
Place of birth: Broadmeadows, Victoria, Australia
Nationality: Australian
Parents: Edward Mcguire Sr. and Bridie Brennan
Siblings: Frank, Evelyn, and Brigette
Profession: TV personality
Spouse: Carla McGuire
Children: Alexander and Joseph
Net worth: $55 million
Early life
Who is Eddie McGuire? Eddie is the third child out of four children. He was born on the 29th of October, 1964, in Broadmeadows, Australia. Eddie Mcguire's parents are Edward McGuire Sr. and Bridie Brennan, who is now deceased. The age of Eddie McGuire will be 57 by the 29th of October, 2021.
When Eddie was in Grade 5, his mother fell ill and was unable to work. As a result, she told him that if he could not win a scholarship at that time, he would not follow his brother to the college. Eventually, he made it and had his education alongside his elder brother in the Christian Brothers' College, St Kilda. Frank, his brother, later hooked him up with his first job, which turned into a launching pad for his career in the media space.
Who is Eddie McGuire wife?
The media personality is married to Carla McGuire. The couple met each other in the 1990s, and by 1997, they said their vow in a lavish wedding ceremony. They have stayed married for over 20 years. Eddie Mcguire's wife, Carla, will be 41 on the 13th of July, 2021. She is a fashion entrepreneur and co-owns a fashion brand known as Endless Spirit Clothing.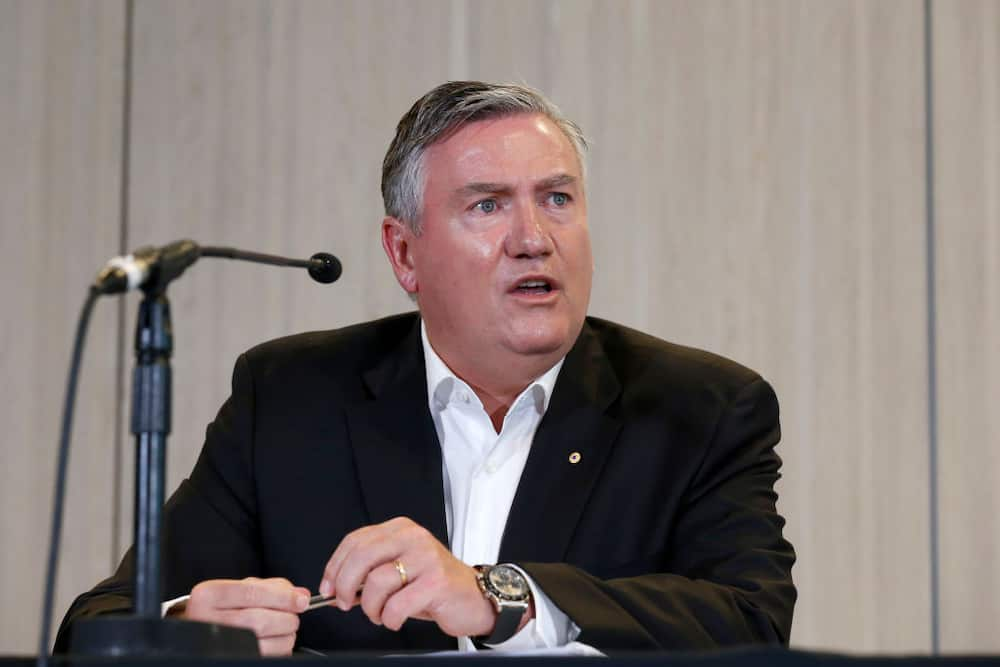 The union of Eddie and Carla is blessed with two children. Eddie McGuire's children are boys. The first son, Alexander, was born in 2001, and he has grown to become an actor. His father was super joyous about his son's move.
He later said, "We wish Xander all the best in this opportunity to begin his working life with such wonderful and talented people as the Neighbours cast and crew." The second son was born two years later in 2003 and was christened Joseph.
Career
Eddie McGuire worked as a cricket reporter for The Herald and as a statistician for the Australian rules football between 1978 and 1982. He later worked at Network Ten as a sports reporter before transferring to Nine Network in 1993.
At the Nine Network, he glossed his ability as a sports host on various programs. He became the organisation's CEO in 2006 but resigned after a year to pay attention to his Footy shows. McGuire looks like he has his hands full with work and related issues most of the time.
Eddie McGuire TV shows
Eddie is associated with hosting several notable programs on television. He hosted the Millionaire Hot Seat, the Australian edition of the popular game show Who Wants to Be a Millionaire.
He is more popularly associated with Nine Network's The Footy Show, which he hosted for about 12 years in a row between 1994 and 2007. He took a break from the show and returned in 2017, although for a year. He also worked as a host alongside Luke Darcy on the breakfast show, The Hot Breakfast.
Eddie's presidential role
On his 34th birthday, Eddie McGuire was appointed as the president of Collingwood FC, a professional club in the Australian Football league established in 1892. He is renowned for being a diehard supporter of the club. But then, who owns Collingwood FC? The current chief executive officer of the club is Mark Anderson.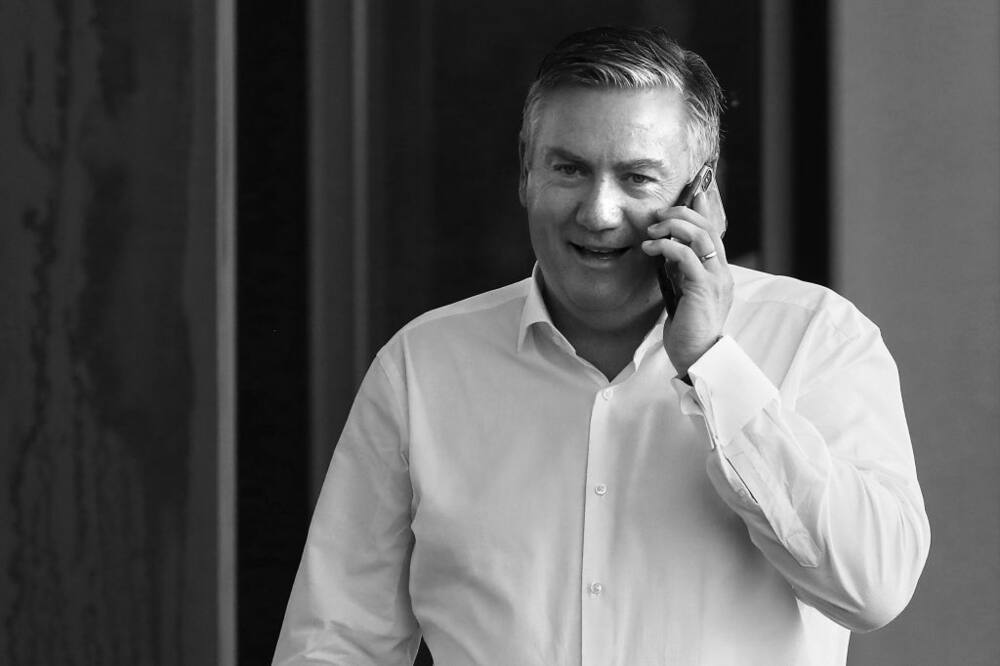 Many buzzes were generated when Eddie stepped down from his position as president at the club in early 2021. Why did Eddie Mcguire step down from Collingwood? It is rooted in the president's response to an investigative report about ongoing systemic racism at the club.
His response, "It is a proud and historic day for the club," was not taken kindly in the press. This statement was twisted in various ways. At the same time, he was criticised for not standing down immediately as president, instead insisting that he intended to stay until the end of 2021.
Is Eddie McGuire still with Collingwood? He had to resign willingly. When asked if the board of directors requested him to leave, he said:
I made the decision myself. I looked at it and I thought 'this is becoming too much of a lightning rod, I want to do the right thing.' My whole life has been dedicated to promulgating the great things of AFL football and the Collingwood Football Club. I made that decision.
How much is Eddie McGuire worth?
According to Hit Berry, Eddie McGuire net worth is estimated at $55 million. It is not surprising seeing his successful portfolio in the media world. He is estimated to have an annual base salary of $3.5 million. For someone who has been working since he was 14, it is an impressive fortune to have amassed.
What does Eddie McGuire own? Eddie McGuire's house in Toorak, Melbourne, Australia, is one of a kind in the Victoria suburb. The house has been valued at an estimated $11 million.
Eddie McGuire's net worth and rise to stardom did not come easily. He had to work at a lot of jobs and continue to hone his talents. His journey has not been all rosy, as he has found himself in the wrong book of the media at some point. This, however, has not stopped him from winning, which is what he knows how to do best.
READ ALSO: Top 20 richest authors in the world and their net worth 2021
If you think you can barely earn a living writing, you should consider some of the richest authors in the world and how they are worth today. In a recent publication, Briefly.co.za discussed the top 20 richest authors in the world. Find out how much the likes of J.K Rowling and James Patterson are worth.
Source: Briefly News